Snowstorm Continues To Ground East Coast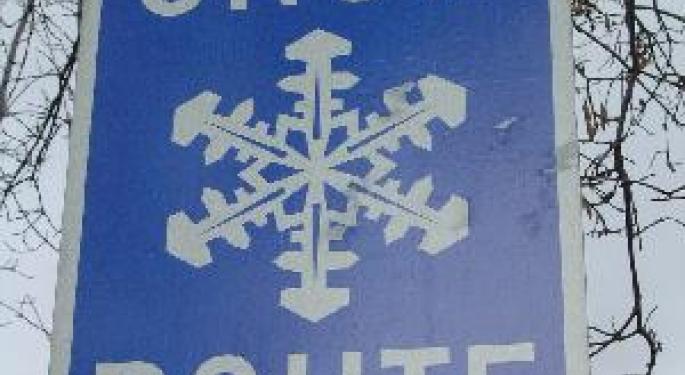 At least 1,620 flights have been grounded because of the massive East Cost snowstorm today, adding to the more than 2,600 flights that were canceled yesterday, Bloomberg reports.
U.S. carriers have canceled at least 1,620 flights so far today, after cutting more than 2,600 yesterday, as they wait for airports to reopen in the Northeast, spokesmen said. Airlines in some cases grounded flights ahead of the storm keep planes from getting stuck at closed facilities.
Delta Air Lines Inc. (NYSE: DAL) alone cut 700 flights, but a company spokesman said that the airline hopes to resume normal operations starting late Monday.
Meanwhile, 205 flights have been canceled by Continental Airlines and its regional partner carriers; United has grounded 77; and Southwest Airlines Co. (NYSE: LUV) grounded 188 flights.
Most airlines expect to resume normal operations today or tomorrow.
Posted-In: Bloomberg Continental Airlines Delta Air Lines Southwest Airlines UnitedNews Travel
View Comments and Join the Discussion!