Why would JPMorgan Chase (NYSE:JPM) short silver?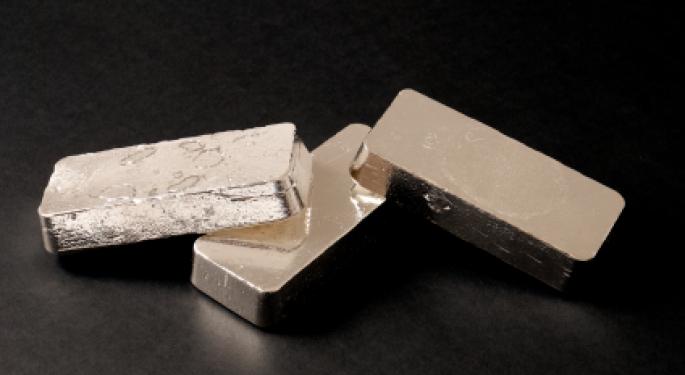 Why do big multi-national banks do much of anything? To make money, of course. Two investor lawsuits against JPMorgan Chase & Co. (NYSE: JPM) and HSBC Holdings plc (ADR) (NYSE: HBC) in October alleged that the banks colluded to short silver, drive down prices and reap hundreds of millions of dollars in profits, according to Frank Tang at Reuters.
Looks like the plan back-fired, as JPM has reportedly been reducing its huge short position in silver and replacing it with a massive long position in copper. The size of the JPM's short position in silver hasn't been disclosed, but the National Inflation Association believes the shorts could cost the bank "billions in losses." Going long copper could be a hedge on the bank's part to minimize losses as it attempts to unwind its silver shorts.
Indeed, recent data from the London Metal Exchange shows that a "single entity" has increased its control over warehouse copper stocks to more than 90 percent!
That's a staggering amount that could manipulate market prices for the already strained copper market, and help the banks recoup losses on their silver shorts. It's not clear which entity controls that much of the warehouse copper market, but even the ability to own rights to such a large percentage of a commodity is scary and it'll be interesting to see how the lawsuits against JPM and HBC pan out.
Posted-In: Copper copper prices short silver Silver silver pricesNews
View Comments and Join the Discussion!