2 Biotech Stocks That Beat The Market Last Week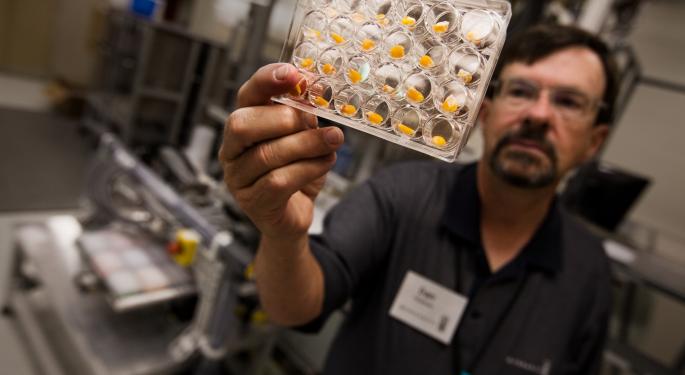 Although the stock market edged out a slight gain last week, it certainly felt like a down week after Thursday.
The Dow mustered up almost a one percent gain, but the other major indices didn't even get that much, with the Russell 2000 ending the week on a lower note.
With a less than stellar week in the books, it may benefit investors and traders to identify the stocks that beat the market when it's down or flat.
Finding stocks that hold up well during challenging weeks can lead to outsized gains on those names when the market rallies.
There were two biotech stocks that beat the market pretty well last week.
One of those stocks was Immunogen (NASDAQ: IMGN) and the other was Insys Therapeutics (NASDAQ: INSY).
After starting the week at $11.23, Immunogen closed out last week at 11.74 for a gain of 4.54 percent.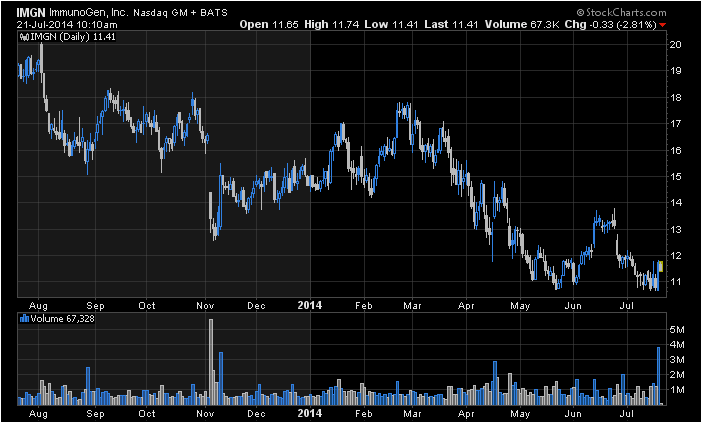 Immunogen's stock may have had a good week last week, but overall the stock has been hanging out near its 52-week low.
Maybe last week was a turnaround?
The other biotech that easily beat the market, Insys, began the week at 25.30 and finished on Friday with a weekly gain of 2.25 percent, closing at 25.87.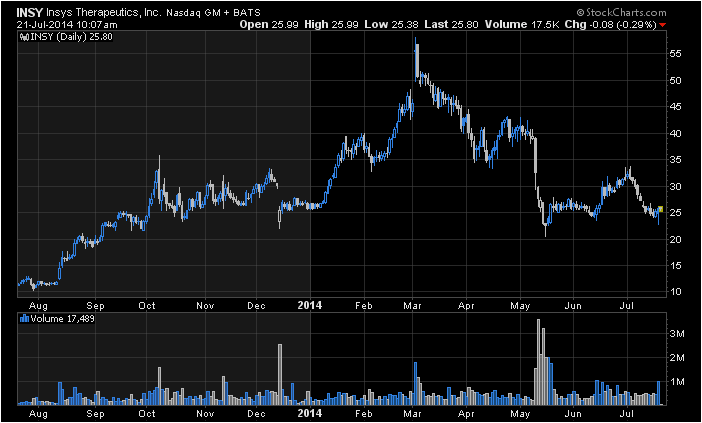 Insys is a very volatile stock, and Friday's reversal was indicative of that volatility. Last week's gain could be the start of another reversal into the $30.00 level.
The criteria used to identify Immunogen and Insys was biotechs that traded more than 500K in volume and was greater than $5.00 in price.
Investors must conduct their own due diligence before investing in any stock.
Tags: Dow Jones Russell 2000
Posted in: Movers Trading Ideas Best of Benzinga