Auto Stocks With A Flat Tire Today (F, TM, HMC)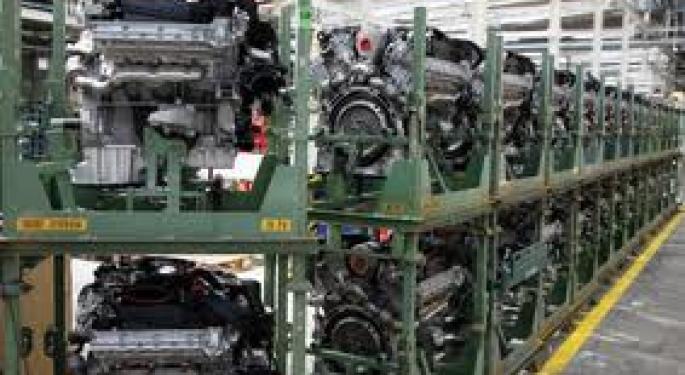 The auto stocks, along with the broader markets are off their highs today, as momentum money was coming into the space, ahead of the General Motors IPO.
Ford Motor Company (NYSE: F) is off 41 cents to $16.21, a loss of 2.4%.
Toyota Motor Corporation (NYSE: TM) is still up 31 cents to $75.56, but it was much higher earlier in the session, trading at $76.40.
HONDA MOTOR CO., LTD. (NYSE: HMC) is off 47 cents to $36.29, a loss of 1.3%.
The auto parts suppliers are also dropping today.
American Axle & Manufact. Holdings, Inc. (NYSE: AXL) is off 41 cents to $10.50, a loss of 3.8%.
Magna International Inc. (NYSE: MGA) is off $2.85 to $96.49, a loss of 2.8% today.
View Comments and Join the Discussion!