MicroVision Shares Surge on Apple Rumor (MVIS)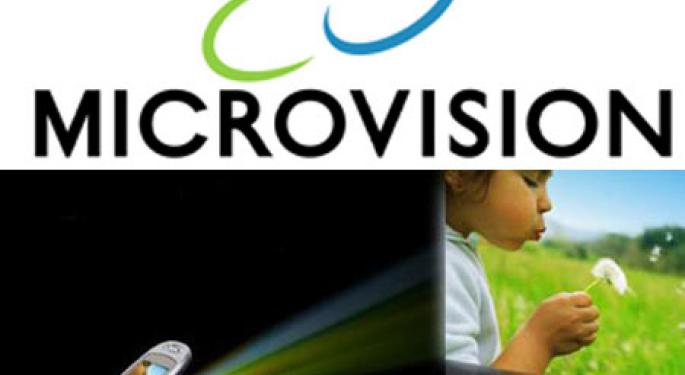 Shares of Microvision, Inc. (NASDAQ: MVIS) are surging this afternoon on an unconfirmed rumor that is pocket projector technology will be used in the newest generation of Apple (NASDAQ: AAPL) Ipods.
MVIS shares are up 14% currently trading @ 2.69 on above average volume 950k vs 500k avg.
52wk Range: 1.92 - 5.75
See 4 Strong Buys here for free.
Posted-In: Apple Inc. Inc. MicrovisionMovers
View Comments and Join the Discussion!