Want to jump straight to the answer? VSP Vision Insurance is one of the most popular vision coverage providers in the nation. Learn more here.
Affordable vision care should be accessible to all. A comprehensive eye exam does more than keep your eyes in tip-top shape – it also can help keep your overall health in check.
Whether you're already enrolled in a vision plan, interested in a new plan or know someone who needs eye care, there's a vision plan to meet your needs. Start with Benzinga's recommendation for the best vision insurance in Iowa to enroll in an eye care plan today.
An Overview of Vision Insurance in Iowa
Vision insurance can help you budget and cover ongoing vision care expenses, including routine eye exams, contact lenses, and prescription lenses. Some plans may also help you save money on elective vision corrective surgery procedures like LASIK and PRK laser eye surgery.
You can obtain vision insurance in either of these two ways:
Standalone plan. Vision insurance as a standalone plan offers the same vision care benefits and more flexibility since you can pick a plan that covers glasses, contact lenses or both.
Rider policy. Adding a vision insurance rider to your existing dental insurance plan provides vision care plan benefits, including routine eye examinations, allowances for contacts and prescription glasses, and discounts on multiple vision services.
Although your eye health is part of your overall health, your health insurance plan may not include vision coverage. A health insurance plan purchased through the Iowa's Marketplace will probably not have vision coverage.
Marketplace health plans only provide coverage for 10 essential health benefits, including emergency services, prescription drug coverage, and pregnancy and maternity care. Vision care isn't considered an essential health benefit for adults.
The open enrollment period gives you options to keep you and your family's eye health and eye care covered. Premiums, deductibles, co-pays, and network coverage can shift from year-to-year. Review your vision plan options during this period.
If you've recently lost your job, you may qualify to continue your existing health insurance, including vision care benefits for up to 18 months with COBRA. Coverage will continue to apply to dependents and family members who were originally covered under your plan.
Iowa Average Cost of Vision Insurance
Although vision insurance can help reduce your out-of-pocket expenses on vision care, it's equally important to understand the average costs associated with vision care before purchasing a plan. Here's a cost breakdown for vision coverage with and without vision insurance according to the Vision Service Plan (VSP) online savings calculator.
| | |
| --- | --- |
| Average cost of an eye exam in Iowa | $184.39 |
| Average cost of glass frames | $203 |
| Out-of-pocket cost of vision care without vision insurance | $510 |
| Out-of-pocket cost of vision care with vision insurance | $296 |
You can expect to pay between $10 per month and $30 per month for most individual vision plans. You may also pay a small copay. A vision plan may provide benefits, including free or greatly reduced eyeglass and contact lens prices and huge savings on elective procedures. You may include scratch resistance, impact resistant, and anti-glare enhancements on your lenses.
Vision insurance is considered to be relatively affordable for families and individuals. Here are ways to maintain low out-of-pocket costs.
Know what your plan covers. Try to find out what your vision plan covers by going through its detailed benefit information. Details like copays, frame allowance and lens enhancement coverage will help you understand your saving options.
Choose from a wide collection of stylish lenses and frames. Some insurance providers will give you an extra token to spend when you select a featured frame brand. You can also enjoy discounts on popular lens enhancements. For instance, VSP gives you an extra $40 to spend on featured frame brands.
Take advantage of the 2nd pair eyewear benefit. You may save up to 20% on a second pair of glasses when you buy within 12 months of your last eye exam.
When is Vision Insurance Worth It?
Purchasing vision insurance can give reassurance that you have vision coverage for all members of your family. However, this coverage isn't meant for those who need a pair of eyeglasses. An annual eye exam is an essential aspect of maintaining your overall health, even when you're not experiencing any vision problems.
Most vision insurance providers also give you access to network doctors who may be as close as within 5 miles of where you work or live. You'll get more out of your vision coverage and enjoy low out-of-pocket costs when you see an in-network doctor. You may also take advantage of exclusive member-only offers on lens enhancements, contacts, and sunglasses.
An eye exam can also help detect the early signs of a serious eye condition or problems like glaucoma, cataracts, and macular degeneration. Chronic diseases like diabetes and hypertension can also come to light. What may have first appeared as a vision-related problem may be an indication of a bigger health issue.
You might think that your vision is clear, but you'd be surprised to realize you aren't seeing as well as you think. You may hardly notice a change in vision, but an eye exam can reveal whether you need contact lenses, glasses, or even a boost to your existing prescription.
Vision insurance may be worth it if you visit an eye doctor frequently or buy contacts or glasses quite often.
The Best Vision Insurance in Iowa
Here are your options for the best vision insurance providers in Iowa.
Best For
Top-rated vision insurance
Pros
Low-cost plan options
Affordable copays
Nationwide coverage
Large network of service providers
Discounts on lens customization options
Extended weekend customer support hours
Flexible payment options and coverage start dates
Cons
Plans force you to choose between frames or contact lenses
Low frame and contact allowances
The Best Overall: VSP
VSP is the nation's largest doctor network – you'll likely find an eye doctor within 5 miles of your home. VSP Individual Vision Plans start as low as $13 per month, and you can expect to save over $200 per year. You may also enjoy discounts of up to 25% on lens enhancements like anti-glare, progressives, and blue light coatings.
VSP allows you to use your vision insurance benefits at any of its network doctors. You can use it in more than 700 Visionworks retail locations and Eyeconic – the company's authorized online retailer. Use your vision benefits the same day you enroll – no waiting periods.
VSP also gives its members multiple saving options including:
An extra $40 to spend on featured frame brands.
Up to 40% off on popular lens enhancements.
Extra offers exclusive to its Premier Program locations.
A 1-year warranty on all featured frames.
Enroll into a VSP vision plan securely online today.
Best For
Same day coverage available
Pros
Offers a wide variety of plans
Strong financial and customer service ratings
ACA and non ACA plans available
Cons
Not all plans ACA-compliant
The website can make it difficult to get a quote
Best for Custom Coverage: UnitedHealthcare
With vision plans underwritten by Golden Rule Insurance Company, Iowa residents can trust UnitedHealthcare for coverage for people of all ages and 0 waiting periods for policies. The carrier has 2 plan options:
Plan A costs $11.40 per month for 1 person, covers an annual eye exam and lets you choose between glasses or contacts. You'll pay an extra $7.20 for every extra person insured.
Plan B costs $15.70 per month for 1 person, covers an annual eye exam and pays for glasses and contacts. You'll pay an extra $9.90 for every additional person insured.
Both plans require a $10 copay and give you a $150 frame allowance. UnitedHealthcare also allows you to add a vision insurance rider to your existing dental insurance plan. Its vision insurance plans have no age limit requirement and are renewable for life. You can enroll into a plan even if you're covered by Medicare.
UnitedHealthcare Vision members can also enjoy discounts on non-prescription sunglasses, 10% off contact lenses at UHCcontacts.com, and save up to 35% on laser vision correction.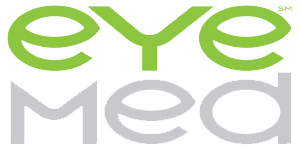 Best For
Members-only savings
Best for Claims: EyeMed
EyeMed simplifies the claims process if you use its in-network eye doctors – it handles all the paperwork. Iowa residents can choose from 3 vision plan options: EyeMed Healthy starting as low as $5 per month, EyeMed Bold starting at $17.50 per month and EyeMed Bright starting at $30 per month.
EyeMed lets you access over 66,000 independent eye doctors and coverage at large chains like Pearle Vision and LensCrafters. EyeMed members can also save up to 71% off the market retail price of eye exams and glasses through its in-network eye doctors.
Discounts at participating in-network providers include 20% off non-prescription glasses and 40% off an extra pair of prescription glasses.

Best For
Top-rated customer service
Best for Frames: Davis Vision
Davis Vision boasts more than 50 years of providing comprehensive vision care benefits. Its vision plans stand out for featuring options for fully-covered frames. Members can also pick on-trend frames at their preferred pricing through its Exclusive Collection.
If it's your first time with vision insurance, you can enroll into its Essential plan for $12.50 per month and a $15 copay. David Vision also provides the industry's only free breakage 1-year warranty at independent eye care professional locations.
Reduce Your Eye Care Costs
A comprehensive vision plan can help you save on eye exams and the cost of contacts or glasses. Discounted eye exams can also help detect and prevent conditions that may result in vision loss.
Whether you want coverage for your family or yourself, start by comparing carriers and obtaining a few online quotes. Premiums, copays, deductibles and network coverage may differ – pick what suits your needs, and secure coverage today.