Want to jump straight to the answer? The best forex broker for most people is definitely FOREX.com or CedarFX.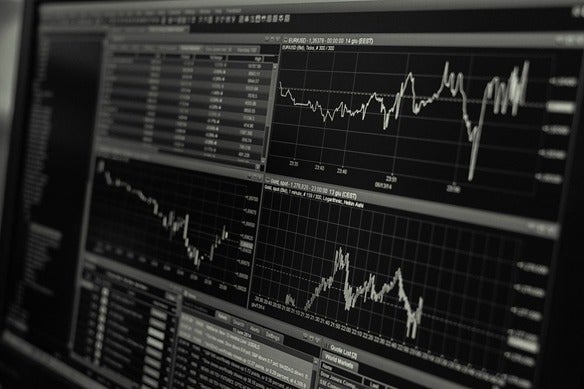 Image: Pixabay
Volatility in the world of forex is determined by the regularity and extent of changes in the value of a fiat currency. Given the unprecedented economic situation that many economies find themselves in around the world of late, there has certainly been forex volatility. Even the strongest fiat currencies like the US dollar, Pound sterling and the Euro have been heavily impacted by the coronavirus crisis, with volatility not seen at these levels since the 2008 financial crash.
When it comes to trading the forex markets in times of such economic uncertainty, the easy option for traders is to seek out the so-called "safe haven" fiat currencies, most notably the US dollar, which is considered by many to be the most valuable currency in the world. The greenback has long been the strongest currency in the world to trade, given that it is the most liquid of all forex and the US economy is much less reliant on outside factors when compared with European economies. Even so, the EUR USD news is somewhat one-sided in favor of the euro at present, as the European Central Bank (ECB) extends its coronavirus stimulus program to an unprecedented €600 billion. The sky-rocketing unemployment rate in the US is also pegging the dollar back in terms of currency strength against the likes of the euro too.
In the last month, the euro has gone from being worth $1.08 to $1.14 at the time of writing – making it one of the most volatile currency pairs in the last four weeks. Elsewhere, Pound sterling has also experienced a similar resurgence, up from $1.21 in May to $1.27 this month. So, if you are one of those considering how to start forex trading, you may want to know whether it's wise to do so given that safe haven fiat currencies like the US dollar look anything but dependable at present.
Pros of Forex Volatility in Trading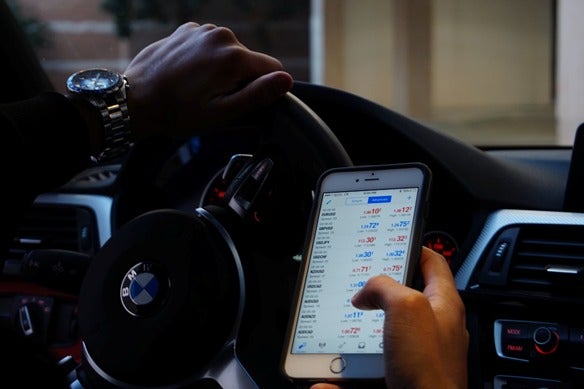 Ideal for those preferring short-term trades
Volatility in the forex markets lends itself nicely to retail traders, also known as day traders. With the most volatile and liquid forex currency pairs, like USD/EUR and USD/GBP, there can be sharp, frantic changes in value in a matter of hours or even minutes. This makes it well-suited to opening and closing positions on a fiat currency within the same day.

Price moves equal an opportunity to profit
The reality is that most traders – forex, indices or otherwise – crave volatility. One of the forex basics is that price movements enable traders to take multiple positions and put themselves in the best place to make a profit. Without volatility, traders instead must look at volume and the most liquid markets to turn over as much money in the markets as possible. Put simply, volatility can make life easier – providing you manage your risk.
Cons of Forex Volatility in Trading
It's harder to use historic correlations as a barometer
Some forex traders prefer to base their trading positions on historic data correlations, learning how to read currency pairs and checking the value of forex pairs during similar moments in economic history. However, the reality is that volatility can create short-term deviations in this price data that can throw positions based on the past entirely out of the water.

Those ill-prepared for volatility can struggle with their risk management
The issue for some forex traders adapting to volatility is that they don't adjust their risk management techniques on a sliding scale. Those who are more adept at taking long-term positions on stocks or indices will not be prepared for the undulations in the market and may subsequently see their stop losses triggered too quickly compared with a long-term position.
On the whole, where there is volatility there is opportunity in the forex markets. With the markets anything but static, there is always money to be made by trading the price of a forex pair going up or down. Static markets might be more serene, but it's the trader that navigates the tumult of volatile markets that stands to make a potential profit.
Get a Forex Pro on Your Side
FOREX.com, registered with the Commodity Futures Trading Commission (CFTC), lets you trade a wide range of forex markets plus spot metals with low pricing and fast, quality execution on every trade.
You can also tap into:
EUR/USD as low as 0.2 with fixed $5 commissions per 100,000
Powerful, purpose-built currency trading platforms
Monthly cash rebates of up to $9 per million dollars traded with FOREX.com's Active Trader Program
Learn more about FOREX.com's low pricing and how you can get started trading with FOREX.com.