Want to claim 6 FREE stocks? Head over to Webull to get started.
The most recent round of stimulus checks have arrived, with single Americans receiving $1,400 to continue recovering from the current COVID-19 pandemic. Now comes the tough part — deciding what you should do with the money.
If you're caught up on your bills and your debt is under control, you might be debating whether you should save the money for a rainy day or invest it to compound in the future. The answer to this question will depend on your unique financial situation — and you might be surprised to learn that there are multiple ways that you can save and invest your stimulus check.
Our guide will help you the answer to the question: "Should I save or invest my stimulus check?"
Ways to Save
Though most people know that they can always save their money in a standard checking or savings account, this typically isn't the most effective method to earn a return on your money. Let's take a look at a few lesser-known methods that you can use to save your stimulus check.
Crypto Savings Accounts
When you open a crypto savings account, the company offering you the account will use any fiat deposits that you make into your account to invest in cryptocurrencies like Bitcoin or Ethereum. So long as you keep this cryptocurrency in your account and don't sell it or transfer it, you'll earn interest on it in the same kind of crypto that you have in your account.
Interest rates on cryptocurrency savings accounts range from 4% to 12% annually, which means that your initial investment will compound much faster than if you left it in a traditional savings account.
One important thing to note — cryptocurrency savings accounts typically don't come with the same FDIC insurance that your standard savings account does. If the value of the cryptocurrencies in your savings account decreases, you may lose money. Crypto savings accounts may also put restrictions on withdrawals, which means that this option likely won't provide you with the same liquidity as a traditional savings account.
401k with a Financial Advisor
A 401(k) account is a type of retirement savings account issued through your employer. You can also open a self-employed 401(k) if you're your own employer.
When you contribute to a 401(k), you'll typically invest in a pre-selected range of stable assets recommended by your employer. You can also create your own mix of assets customized to your risk tolerance and needs by working with a financial planner.
401(k) accounts are similar to individual retirement accounts (IRA) but you can contribute more of your annual income. 401(k) accounts also come with tax benefits for both you and your employer, and many employers even match any contributions you make to your 401(k) from your salary up to a certain percentage.
Though there are no laws against withdrawing money from your 401(k) account in the event of a financial emergency, know that you will pay a 10% withdrawal penalty if you're under the age of 59 and a half years old. A new bill from Congress may also allow you to withdraw up to $100,000 from your 401(k) penalty free due to COVID-19 hardships, but it's uncertain how long this provision will last.
Investing in a 401(k) gives you a more liquid way to grow your money — and if your employer offers a 401(k) match program, you'd essentially be receiving free money as well to boost your savings. 
High-Yield Savings Accounts
According to data from the FDIC, the average savings account has an interest rate of just 0.04% each year. This means that, if you deposited $1,000 in a savings account with an average interest rate, you'd earn a return of just $0.40 in an entire year. If you're looking for an easier way to earn more money on your savings, try switching from a standard savings account to a high-yield savings account.
As the name suggests, a high-yield savings account offers you more money in interest. This doesn't mean that you'll earn investment-level returns — most high-yield savings accounts provide you with an interest rate of about 0.4%, which equals out to a $4 annual return on an investment of $1,000.
However, if you're searching for a way to keep your money instantly liquid in the event of an emergency, a high-yield savings account might be the right choice for you. 
Ways to Invest
If you're already secure in your savings and you have a comfortable safety net, you can also invest your stimulus check. Though investing comes with more risks and chances of loss than simply saving or putting your money away in a 401(k), it can also help you grow your money at a faster rate.
Let's explore a few ways you can invest your stimulus check. 
Stock Market with an Online Broker
You don't need to open a 401(k) to invest in the stock market — if you want more control over your investments, you may want to consider investing through a taxable brokerage account from an online broker. Unlike a tax-advantaged account, you're free to trade, buy, sell, withdraw and deposit money from your taxable brokerage account as often as you'd like.
Most brokers have now also gotten rid of commission fees and minimum balance requirements — so your $1,400 stimulus check can be a great jumping off point for trading and active investing.
If you've never bought or sold shares of stock before, you'll need to open a brokerage account. You can browse a few of our favorite online brokers here.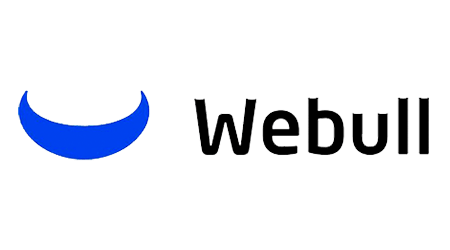 Best For
Intermediate Traders and Investors
1 Minute Review
Webull, founded in 2017, is a mobile app-based brokerage that features commission-free stock and exchange-traded fund (ETF) trading. It's regulated by the Securities and Exchange Commission (SEC) and the Financial Industry Regulatory Authority (FINRA).
Webull offers active traders technical indicators, economic calendars, ratings from research agencies, margin trading and short-selling. Webull's trading platform is designed for intermediate and experienced traders, although beginning traders can also benefit.
Webull is widely considered one of the best Robinhood alternatives.
Best For
Active traders
Intermediate traders
Advanced traders
Pros
No account maintenance fees or software platform fees
No charges to open and maintain an account
Intuitive trading platform with technical and fundamental analysis tools
Cons
Does not support trading in mutual funds, bonds or OTC stocks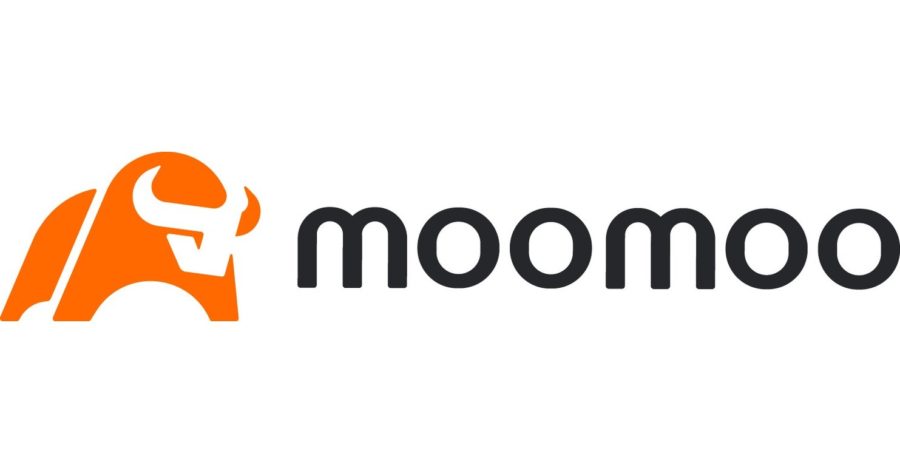 1 Minute Review
Moomoo is a commission-free mobile trading app available on Apple, Google and Windows devices. A subsidiary of Futu Holdings Ltd., it's backed by venture capital affiliates of Matrix, Sequoia, and Tencent (NASDAQ: FUTU). Securities offered by Futu Inc., regulated by the Securities and Exchange Commission (SEC) and the Financial Industry Regulatory Authority (FINRA).
Moomoo is another great alternative for Robinhood. This is an outstanding trading platform if you want to dive deep into smart trading. It offers impressive trading tools and opportunities for both new and advanced traders, including advanced charting, pre and post-market trading, international trading, research and analysis tools, and most popular of all, free Level 2 quotes.
Get started right away by downloading Moomoo to your phone, tablet or another mobile device.
Best For
Cost-conscious traders
Active and Advanced traders
Pros
Over 8,000 different stocks that can be sold short
Access trading and quotes in pre-market (4 a.m. to 9:30 a.m. ET) and post-market hours (4 p.m. to 8 p.m. ET)
No minimum deposit to open an account.

1 Minute Review
Robinhood is a broker designed for traders who want a simple and easy-to-use platform. It takes out all the bells and whistles that can be confusing to the modern day trader, serving as the perfect place for beginners to learn the markets. The interface is intuitive and easy to master, streamlined to ensure you don't get distracted as you build a portfolio. Though advanced traders might like more thorough analysis tools, Robinhood gives you everything you need to start trading and learn the ropes.
Best For
Beginner traders
Mobile traders
Pros
Streamlined, easy-to-understand interface
Mobile app with full capabilities
Can buy and sell cryptocurrency
Cons
Fewer analysis tools than most
Only taxable, non-retirement accounts are available
Real Estate Investing
$1,400 likely won't be enough money for a down payment on a home — though you can certainly put it towards that if you'd like. However, you can invest in real estate without the burden of being approved for a loan or becoming a landlord by investing in a real estate investment trust (REIT).
A REIT is a special classification of stock issued by companies that own and manage residential and commercial properties rented out to tenants. When the company that manages these properties receives rental payments, they must redistribute them back to shareholders in the form of dividends.
Investing in a REIT can provide you with a more massive method to become a real estate investor — and you can usually get started with just a few dollars in your account. 
Cryptocurrency
A relatively new product, cryptocurrency has become a popular investment option in recent years. Cryptocurrencies serve a wide range of purposes, from transferring money between parties more anonymously to providing users with a faster and more secure way to host files.
Held by companies like Tesla, cryptocurrencies like Bitcoin have seen massive returns, especially since the beginning of 2020. Though cryptocurrency is a notoriously volatile market, it may provide you with an affordable way to compound your initial investment as it works its way into mainstream usage.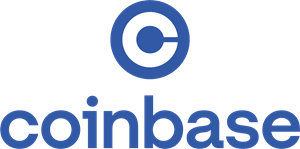 1 Minute Review
Coinbase is one of the Internet's largest cryptocurrency trading platforms. From Bitcoin to Litecoin or Basic Attention Token to Chainlink, Coinbase makes it exceptionally simple to buy and sell major cryptocurrency pairs. 
You can even earn cryptocurrency rewards through Coinbase's unique Coinbase Earn feature. More advanced traders will love the Coinbase Pro platform, which offers more order types and enhanced functionality.
Though Coinbase doesn't offer the most affordable pricing or the lowest fees, its simple platform is easy enough for complete beginners to master in as little as a single trade.
Best For
New cryptocurrency traders
Cryptocurrency traders interested in major pairs
Cryptocurrency traders interested in a simple platform
Pros
Simple platform is easy to operate
Comprehensive mobile app mirrors desktop functionality
Coinbase Earn feature rewards you with crypto for learning about available coins
Cons
Higher fees than competitors
Disclosure: eToro USA LLC; Investments are subject to market risk, including the possible loss of principal. Virtual currencies are highly volatile. Your capital is at risk.
1 Minute Review
eToro is headquartered in Cyprus, England and Israel. A major eToro plus is its social trading operations, which allows new clients to copy trade the platform's best performers. Its social trading features are top notch, but eToro loses points for its underwhelming research and customer service features.
Best For
Investors looking to CopyTrade other traders
Simple user interface
Pros
Several major cryptocurrencies and altcoins
Expansive network of social trading features
Large client base for new traders to imitate

1 Minute Review
Gemini is a cryptocurrency exchange and custodian that offers investors access to over 100 coins and tokens. Founded in the US, Gemini is expanding globally, in particular into Europe and Asia. Offerings include both major cryptocurrency projects like Bitcoin and Ethereum, and smaller altcoins like Orchid and 0x.
Gemini is 1 of the only brokers with multiple platform options based on skill level. New investors will love the streamlined interface of Gemini's mobile and web apps, while advanced investors might appreciate all the tools that come with ActiveTrader. 
In addition to a host of platform choices, Gemini users also have access to insured hot wallets to store tokens without worrying about digital asset theft. Learn more about what Gemini can do for you in our review.
Best For
New investors looking for a simple mobile and web app
Day traders looking to use technical analysis tools
Users looking for a 1-stop-shop to buy, sell and store all of their cryptos
Pros
Easy and quick signups — can get started in as little as a 5 minutes
Multitude of platforms to accommodate traders of all skill levels
Hot wallets include insurance to protect your from theft and hacking attempts
Cons
Charges both a commission and a convenience fee for users buying and selling through the desktop or mobile app
How to Know if You Should Save or Invest
If you still aren't sure whether you want to save or invest your stimulus, first take a look at your emergency fund. If you don't have an emergency fund (or your emergency fund wouldn't cover a major expense like an unexpected medical bill or a lost job) you should work on saving your stimulus for now.
Financial experts suggest that your emergency savings should be equal to 3 to 6 months of living expenses. If you're confident that your emergency fund could last through a significant financial hardship, you should consider investing your stimulus to take advantage of amplified earning opportunities.
Choose How to Use Your Stimulus
No matter if you decide to invest or save your stimulus, you should give yourself a pat on the back for taking responsible steps to secure your financial future. Though spending your stimulus check can be tempting (especially when you already have no debt and a full emergency fund) putting it away or investing it can help you see even more money in the future.
Frequently Asked Questions
Q. What percentage of my stimulus check should I save and invest?
The answer to this question will vary depending on how much money you have in your emergency savings fund. If your emergency savings fund can support up to 6 months' worth of expenses, you can invest up to 100% of your stimulus into the assets of your choosing.  
Answer Link
Q. Can I double my stimulus check fast?
Though there are certainly ways to earn great returns on your stimulus check, you should not expect to double it. Be very wary of anyone offering you a "secret" saving or investing strategy that will allow you to double your check. 
Answer Link