When you bought your RV, you might have looked forward to camping, barbequing and relaxing with your family and friends. But if your RV has a motor and you don't have insurance, you might be leaving yourself open to a nasty fine. Use our easy guide to RV insurance so you understand whether or not you need insurance and how you can get covered.
What's RV Insurance?
RV insurance is insurance for self-propelled recreational vehicles. There are different types of this insurance. The type you get depends on your camper's motor and movement capabilities.
If your camper has a motor and you can drive it independently (without it being towed behind another vehicle), you need to be sure it's insured properly to legally drive on the road. There are many different ways to insure a camper depending on the style.  Some require their own policy.  Others can be an add-on to your current auto policy. It's always advised to talk to your insurance agent on the best way to insure the camper.
If you live in your RV for all or most of the year, you may also want to consider purchasing a third-party liability coverage policy as well as legally-mandated personal liability coverage. These types of liability policy can extend more protection to you.
Difference Between RV and Car Insurance
RV insurance is similar to car insurance in that every state requires drivers to have some form of personal liability coverage. However, these types of insurance policies are usually more extensive than car insurance policies because many people live in them for at least part of the year.
Insurance companies refer to this as full timer coverage, though you may buy more extensive coverage that's valid only for certain months of the year.
Full timer insurance is closer to homeowner's insurance than it is to car insurance. For example, if someone is injured inside of your RV in a non-accident related incident and they sue you for medical bills, full timer coverage would protect you in the same way your homeowners insurance would. RV insurance policies also usually offer more add-ons and customization options than traditional car insurance policies.
Keep in mind that if you already have car insurance, your policy doesn't cover your RV. You'll need a separate policy to get protected — even if you don't sleep in or live in your RV at any time during the year.
What Is and Isn't Covered
What is and isn't covered under your RV insurance depends upon which type of policy you have.
Some things that might be included are:
The body of your RV
The interior structures inside of your RV (beds, seating, etc.)
Your passengers and pets
Structures that are attached to your RV (like your satellite or awning)
Personal property inside your vehicle
Many RV policies and inclusions are similar to what you'd see in a car insurance policy. Some of the most common policy options include:
Bodily injury and property damage coverage covers medical and repair bills for drivers who are involved in an accident with your vehicle. This type of coverage doesn't provide any protection for you or your RV. Bodily injury and property damage coverage is required in every state, just like car insurance.
Comprehensive coverage insures you for non-accident related damages, including vandalism, theft, floods, fires and other natural disasters.
Uninsured motorist insurance. If you're injured by a driver without insurance, uninsured motorist coverage can help you cover medical bills that your insurance doesn't cover as well as repair bills for your RV.
Personal injury protection may help pay your health insurance deductible or other medical expenses after an accident.
Collision coverage helps you pay for repair bills after an accident, no matter who is found to be at fault. However, your deductible will apply until fault is determined. 
Total loss replacement policy. In the event that your RV is totally destroyed, total loss replacement coverage will cover the costs of buying a new model. This is generally within the first few years of buying a new RV. Speak with your agent to know the ins and outs of this coverage.   
Storage coverage. If you aren't a full-time RV driver, you can drastically cut your premiums by buying storage coverage. Storage coverage only protects your RV with the bare minimum required coverage while it's in storage.
Personal attachments coverage insures you against damage to things attached to your RV, like antennas and awnings.
Roadside assistance coverage. Towing an RV costs much more than towing a regular car. Roadside assistance coverage can help you cover towing costs if your RV breaks down a certain number of miles away from your home.
Personal property coverage. This coverage provides coverage on your personal belongings in the RV should something happen due to a covered peril.
How Much is RV Insurance?
The average RV owner pays between $1,000 and $1,300 each year to insure his or her gasoline-powered RV. However, like car insurance, the specific amount you'll pay depends upon a number of factors. These include:
How often you use your RV
How far you drive your RV away from your home
How much your RV costs to repair or replace
Your age and gender
Your driving record
Your credit score
Where you store your RV when it's not in use
Your marital status
How many drivers are authorized on your policy
Do You Have to Get RV Insurance?
RV insurance may be required or optional depending on the type of vehicle you have.
It is required in the following circumstances:
Your RV is a motorhome. Class A and Class B motorhomes are required to have insurance just like cars and trucks. As a general rule, if your RV is capable of being driven without being attached to another vehicle, you need to have insurance.
You financed your RV. If you don't own your RV outright and you're still making payments to a lender, chances are that your contract includes a provision that requires you to have some form of insurance. This is similar to mortgage lenders that require homeowners to have home insurance. Ask your lender about insurance requirements for your RV.
Your RV is a rental. When an RV is under your control, you are responsible for it and you need insurance. Contact your car insurance provider and ask whether RV rentals are covered under your current policy. If you don't have car insurance or RVs are not covered under your policy, ask your rental provider about short term insurance options.
Insurance is optional in the following circumstances:
Your RV is towable but not drivable. Class C RVs (like pop-up trailers or travel trailers) don't need to have any form of insurance. If someone is injured by your trailer on the road or your travel trailer causes an accident, the damage is usually covered under your carinsurance policy while it's hooked up to your vehicle. You still may want to have it covered separately especially if it's in a camp site, park, etc.
You own your RV outright. If you've paid off your RV, you're still required to have state-minimum personal liability coverage but you don't need to have any additional coverage. Keep in mind that if you do choose to only get the state minimum coverage, you'll be fully financially liable for any damage that happens to your RV.
How to Get RV Insurance
Getting RV insurance is similar to signing up for a homeowners or auto insurance policy. First, compare providers in your area. Not every insurance company is authorized to work in every state, so you'll want to research which companies are available in your state.
Contact providers and request a quote for your RV. You'll answer some basic questions about how and where you use your RV online or over the phone and a representative will give you a quote and a list of insurance options.
Collect multiple quotes from multiple providers so you can make sure you're getting the best rate. After you've chosen an insurance company, contact your representative — he or she will help you finalize your insurance policy. If you already have insurance, make sure you wait to cancel your policy before your new policy begins.
What to Look for in a Company
Look for bundling discounts, flexible coverage options and additional discounts when you shop for an RV insurance policy.
Bundling Discounts. From homeowners insurance to car insurance to life insurance, you probably have a number of insurance policies already. Look for an insurance provider that allows you to save on your policy by bundling.
Flexible Coverage Options. Do you only use your RV during the summer, or do you need full-time coverage throughout the year? Don't overpay for coverage that you don't need. Look for flexible coverage plans that give you the insurance you need when you use your RV and that cuts back your coverage when you don't.
Additional Discounts. From taking a defensive driving course to joining an RV club, look for an insurance provider that offers additional ways to save.
Best RV Insurance
If you need a new insurance policy for your RV, learn what you should look for and consider one of our top choices.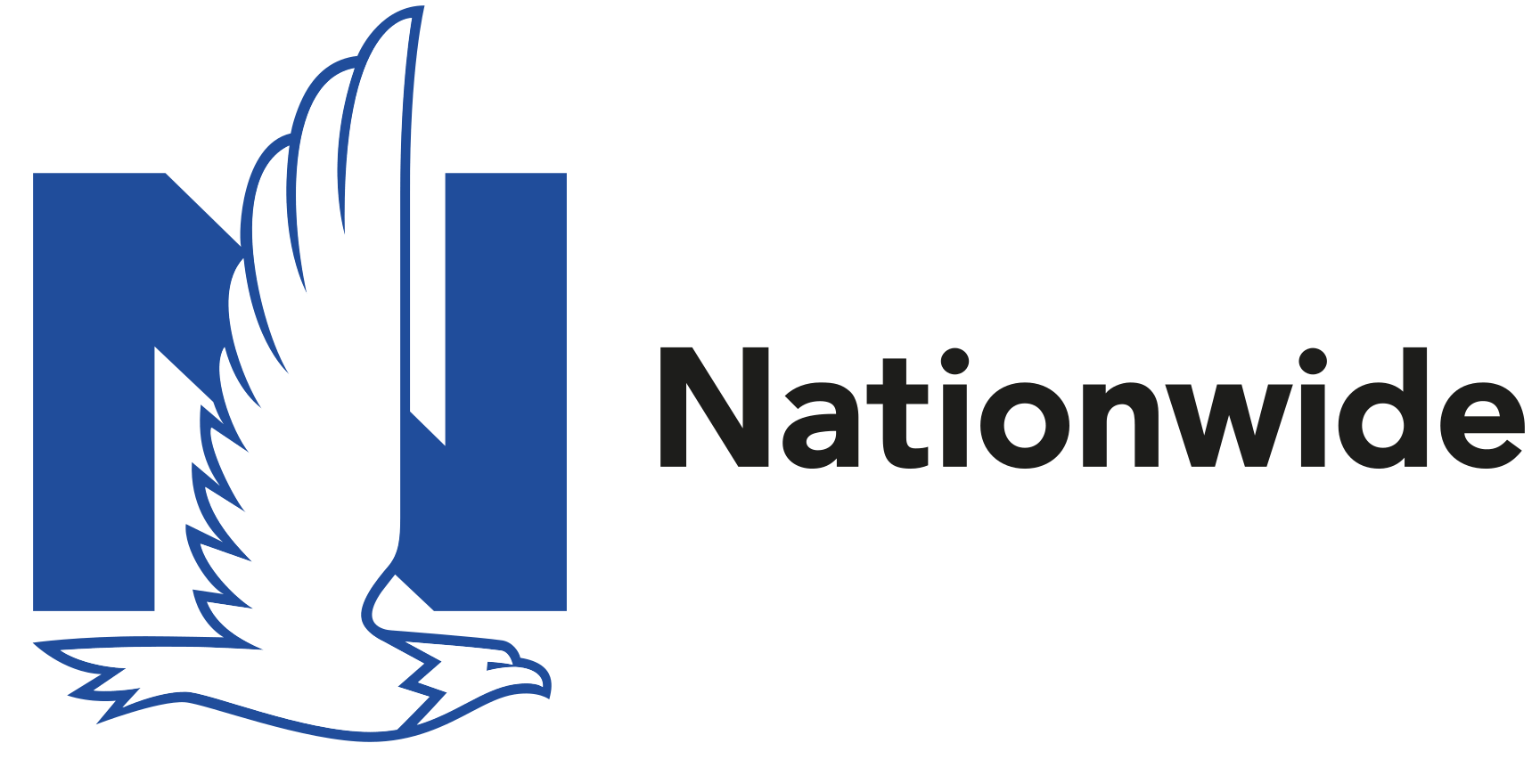 1. Best Overall: Nationwide
If you're looking for an insurance provider that offers the most discounts, Nationwide might be first on your list. Nationwide offers 9 unique ways to save on your insurance.
These range from staying accident-free to paying your entire premium in full.
Nationwide offers a multitude of RV and travel trailer insurance options. The insurer also offers a number of additional coverage choices that can be useful for travelers who take vacations in their RVs and use them as a primary residence for part of the year.
With affordable coverage choices and availability in most parts of the country, Nationwide is our top pick for this type of insurance.
2. The Hartford
If you're a member of AARP, The Hartford is ready to help you create a customized and affordable insurance policy for your RV.
Motorhome policies from The Hartford are available on a full-time or vacation-policy basis and offer coverage choices whether you live in your RV year-round or only take your RV out during the warmer months.
The Hartford's insurance agents are knowledgeable and responsive and offer customers a personalized look at the coverage choices that might be best.
Drivers who choose The Hartford also have access to a number of discounts and benefits in addition to lower pricing for AARP members.
Insuring Your RV Today
If you don't already have RV insurance, choose a company and a policy that works for your insurance needs. Driving without insurance can leave you financially liable for any accident — and may even cause you to have your license revoked or pay a fine.
The good news is that getting this type of insurance has never been easier, and most companies allow you to sign up for a quote from the comfort of your own home. Start on the journey toward legal and safe travels this year by collecting quotes from insurance providers in your area.
Frequently Asked Questions
1) Q: How does my personal credit play a role?
Insurance carriers run credit scores to help determine policy premiums. Your insurance rates will likely be lower if you have an excellent credit score. On the other hand, your insurance rates may be higher if you have a poor credit score. Insurance companies believe credit scores are an indicator of whether you'll make your insurance payments on time and credit scores combined with other data can be predictive of risk. Check out the best companies for all credit scores now.
Answer Link
2) Q: What kind of discounts are usually available?
The most common discounts available are multi-policy and auto-pay, but every company is different. Other discounts that are widely available are loyalty, good student and anti-theft device discounts. See our top providers with the best discounts and get a unique quote.
Answer Link
3) Q: How do I ensure that I'm properly covered?
The best thing you can do is talk to your insurance carrier or agent and be honest about your car and driving history. If you have made any modifications to your vehicle, let your insurance company know so that you will be covered in the event of a loss. It's a good idea to maintain more than the state minimum coverage — you want to replace your car for the full value if you have to.
Answer Link