Want to jump straight to the best? Get a quote from Lemonade for Renters Insurance.
If you own your living space, you probably already have some form of homeowner's insurance to protect your property from hazards like fire, theft and wind damage. However, if you rent out your space, you'll need a special type of property insurance that covers circumstances in which renters are occupying your space. This insurance is usually referred to as rental property insurance or landlord insurance, and it functions in a very similar way to homeowners insurance.
Take a look at a few reputable providers for rental property insurance.
Best for Multiple Property Owners: Steadily Landlord Insurance
Though you'll typically be able to find rental property insurance from most major insurance providers, these companies may only cover single-family spaces. Steadily Landlord Insurance specializes in landlord insurance and insures a variety of building types. This means that if you own a condo, duplex, multifamily apartment building or manufactured home, you can get coverage through Steadily.
Steadily is available in all 50 states, so you can get covered no matter where you are. The company also covers vacant and properties in the process of being flipped. If you don't own a single-family unit, Steadily Landlord Insurance can be a comprehensive choice.
Pros:
Company specializes in landlord insurance
Streamlined, simple application process
Con:
Shorter financial history than some competitors
AM Best rating: N/A

Get Started
securely through Steadily Landlord Insurance's website
Best For
Insuring multiple properties
1 Minute Review
Steadily Landlord Insurance has fast, affordable coverage options for all kinds of rental properties, including Airbnb and vacant units. Steadily is available in every state. Its easy quote process asks you to describe your rental property with a few short questions, then guides you to a final coverage review. This quick process is done through a phone call or SMS chat, and all policies are e-signed, allowing for immediate coverage.
Launched in 2020 with an initial investment of $3.8 million in venture capital, Steadily is based in Texas and Kansas. It's aiming to provide a new, digital experience for landlords looking for insurance products. Steadily is promoting a culture of excellence and its early customer reviews evidently support this model
Best For
Landlords who want the flexibility to cover multiple kinds of rental properties
Pros
Convenient and fast e-signatures for policy forms and application
Available in all 50 states
Policies available for vacant properties, property under renovation and short-term vacation rentals as well as long-term rentals and multiunit buildings
4.7 stars out of 5 on Trustpilot with positive early reviews
Cons
Short history of financial security or claims satisfaction for review
Fewer endorsements or additional coverage options as some of its competitors
Best for Members of the Armed Forces: USAA Rental Property Insurance
USAA is a unique rental property insurance provider exclusively for men and women who have served and their select family members. USAA offers coverage that include protections for both long-term rentals and home-sharing programs. It also covers loss of income, and you have the option to add an umbrella policy as well.
In addition to comprehensive coverage options for rental properties, USAA also offers discounts on other services that can help you maintain your property. If you also insure your home through USAA, you can save 10% on your rental property insurance. You can also claim a 25% discount on tenant screenings to find the best tenants for your space.
Pros:
Coverage available for up to 10 rental properties
Includes extra discounts with coverage
Con:
Policies not available to everyone
AM Best rating: A++
Best For
Members of the armed forces and their families
1 Minute Review
USAA is a financial services company built for members of the armed forces as well as their families, including their spouses and children.
USAA provides insurance, banking, investing and retirement services as well as useful advice.
For insurance, USAA offers a wide range of products. These range from several types of vehicle insurance, life insurance, health insurance, pet and travel insurance as well as all sorts of property, home and landlord insurance. You can even insure your collectibles with USAA.
Pros
Support for members of their armed forces, their military spouses and their children
Covers your home at today's value – 0 depreciation
USAA Mobile App
Cons
Not available for non-military individuals
Best for In-Person Assistance: Progressive Insurance for Rental Property
Though online-only applications can be great for convenience, you might prefer to have in-person assistance when learning more about your insurance options. Progressive Corp. (NYSE: PGR) agents are available around the country to provide you with personalized advice on your coverage options. An in-person meeting with a Progressive representative might be the ideal choice for you if you aren't sure exactly which coverages you need.
If you already have an insurance policy with Progressive, you can save on both policies by bundling your coverage together. As one of the largest insurance providers in the United States, chances are that Progressive has some type of coverage you can take advantage of to enjoy discounts.
Pros:
Offers assistance from in-person representatives across the country
Wide selection of bundling discounts available
Con:
More expensive than some smaller competitors
AM Best rating: A+
1 Minute Review
Progressive is a long-standing insurance company, founded in 1937. It has an AM Best rating of A+ and an S&P rating of AA. Progressive's renters insurance provides affordable coverage that can help you recover financially from an unexpected loss.
Best For
Opportunity for discounts
Easy claims process
Pros
Offers a mobile app
Can bundle your policy with other Progressive insurance products
Offers the option for low deductibles
Cons
Need to enter personal information such as your birthdate and social security number to receive a quote
Can only make monthly payments if you enroll in automatic withdrawals
Best for Customization: State Farm Rental Property Insurance
Landlords who own multiple properties may need more specialized coverage. In this case, State Farm can be an excellent choice for landlord insurance. Its policies allow you to save when insuring multiple rented spaces, and the company offers insurance for multiple types of rental units as well.
State Farm's custom coverage options allow you to add coverage for everything from identity theft to the cost of necessary repairs or upgrades to a residence resulting from changing municipal law. You can even add a life insurance contract or buy-sell agreement that can protect management companies with multiple partners. As one of the largest insurance companies in the country, State Farm can help you create a customizable policy that includes protection for everything in your portfolio.
Pros:
Includes coverage for expenses incurred moving a tenant back into your property after repairs
Large range of unique customization options
Con:
Cannot apply for a policy online
AM Best rating: A++
Best For
Existing State Farm policyholders
1 Minute Review
State Farm is among the best-known insurance companies in the country. The company boasts longevity — it's been in business since 1922. It sells policies primarily through its network of more than 19,000 agents. Although many know State Farm for its auto and homeowners insurance, it also sells competitive renters insurance. 
Don't assume your landlord's insurance will cover you if there's a fire or theft in your rental home. Your landlord's insurance is designed to cover damage to the physical building itself. Landlord insurance includes roof and walls, but it won't cover your personal belongings. You are responsible for the replacement of your furniture, clothing, electronics and more — unless you have renters insurance. 
State Farm offers renters insurance coverage that protects your personal property. Its coverage also includes liability insurance and loss of use. You can also opt for optional types of coverage like identity restoration and earthquake damage. 
State Farm offers just 2 types of discounts. On the plus side, its renters insurance is relatively inexpensive, and you can work with an agent to ensure you have the right amount of coverage. 
State Farm also offers an easy claims process and solid customer service, in addition to a mobile app that makes it easy to manage your policy. 
State Farm is a good choice for renters who prefer to work with an agent or who already have another type of State Farm policy. Learn more about its options in our State Farm renters insurance review.
Best For
Renters who want an in-person agent
Renters who already have another State Farm policy
Pros
Easy online claims process
The support of an agent
User-friendly mobile app
Cons
Only 2 types of discounts
Below average customer satisfaction ratings from J.D. Power
Best for Diverse Portfolios: Obie Insurance
Obie Insurance is perfect for diverse portfolios because you can get a quote in just 2 minutes, save up to 25% and obtain coverage for:
Single-family homes
Duplexes
Multifamily housing
Small, family-owned portfolios
Large, institutional portfolios
With coverage available in all 50 states and quality customer service, you can protect your investments easily and get the support you need if you aren't too familiar with insurance coverage or need to make changes.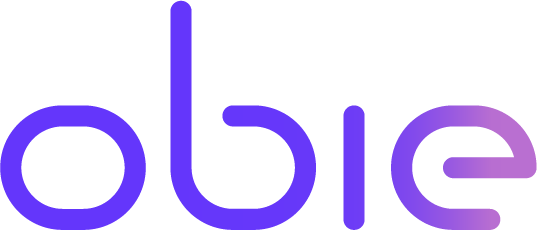 1 Minute Review
Obie is reinventing the insurance process for landlords and rental property investors. Obie makes requesting a quote and getting coverage simple, affordable and transparent. No back-and-forth with brokers or surprise costs at signing — the way insurance buying should be. 
Founded in 2017 and headquartered in Chicago, Obie has raised a total of $13.7 million and is backed by investors including Battery Ventures, Thomvest Ventures, Funders Club, Second Century Ventures and Metaprop. 
Obie's mission is to provide a simple, affordable and transparent insurance experience for landlords and real estate investors. 
Obie streamlines landlord insurance. Landlords in all 50 states can get an instant quote in two minutes or less. Getting a quote and purchasing a policy online has never been faster, making it easy to get covered and protect your investment.
Best For
Landlords
Investment property owners
Property managers
Lenders
Institutional buyers
Pros
Insurance policies available in all 50 states
Policies for single family homes to multi-unit properties
Easy, quick quote process
Save 25% on average by switching to Obie
Cons
Can be difficult to find the FAQs on its website
Rental Property Insurance Cost
A variety of factors will play into the calculation of what you'll pay for your landlord insurance policy. Some of the factors that your insurer will likely consider when calculating your rate include:
Where your property is located
The total value of the property you're insuring
Coverage limits
Your experience as a landlord
Your credit history
Your claims history
Any anti-theft devices you have installed on your rental property (for example, a security system)
According to the Insurance Information Institute, landlord insurance policies or policies that extend to rented properties usually cost about 25% more than homeowners insurance policies within the same area. This means that if you own a home located near your rental property, you can use your current rate to get an idea of how much you can expect to pay for your rental property insurance.
What Is Rental Property Insurance?
Rental property insurance, also known as a landlord policy, is property insurance that offers coverage for risks related to renting property to tenants. If you purchased a home using a mortgage to use as a rental property, your lender probably issued you a special mortgage. In the same way, your insurance company has to take your tenants into consideration when issuing your landlord insurance policy. This type of insurance policy protects the owner of the home or the landlord by covering property liability or losses on properties that are rented out to tenants.
What Does Landlord Insurance Cover?
Most landlord insurance policies generally cover the buildings on the property, certain personal property items, liability coverage and loss of income from the rental property. This type of insurance offers coverage for certain things that are not commonly offered in a regular homeowners insurance policy.
Take a look at the specific coverages that are usually found within a rental property insurance policy.
Dwelling Coverage
This coverage offers protection for a rental property in the case of damage resulting from a fire, wind, lightning, hail or other losses that are covered. It protects the physical structure of the primary building on the property.
Personal Property Coverage
Personal property coverage on a rental property insurance policy only applies to your property that you keep on the rental property site in order to help maintain the property itself. For example, lawnmower is considered personal property that would be covered if it were damaged while on the rental property.
Personal items that you happen to leave on the property are not covered — even if they belong to you as the landlord — if they are not used to maintain the property. For example, if you're making a repair and happen to leave your personal cell phone at a rental property that suffers damage from a fire, your landlord insurance policy would not cover your phone.
Loss of Use/Loss of Rental Income
This insurance provides coverage in the case your rental property becomes damaged by the tenant or by a natural disaster and is no longer able to be used as a source of income. For example, if the rental property is damaged during a storm and is no longer habitable, this insurance will cover the loss of income while the property is being repaired.
Liability Insurance
This insurance is part of landlord insurance, and it can help pay for any medical bills or legal expenses if someone is injured on your rental property. This coverage kicks in if you are found responsible for the injury that was sustained on your rental property.
Types of Rental Property Insurance Coverage
Different types of rental property insurance policies cover different types of properties, landlords and circumstances.
Landlord Insurance for Rental Property
Landlord insurance for rental property is an insurance policy for those who rent their property. This insurance policy can offer financial protection in the case of a natural disaster, coverage for water or fire damage, legal liability coverage and protection if a tenant is injured on the property. It operates in much the same way as homeowners insurance on a personal property that you live in full time. This type of insurance is best for landlords who are renting their residential property to tenants.
Umbrella Insurance for Rental Property
Umbrella insurance is a policy that offers coverage beyond what your renter's insurance policy covers. It is a type of personal liability insurance that extends the limits of your personal liability insurance on your landlord insurance policy and will pick up the coverage when a lawsuit exceeds the limitations on your standard policy.
Commercial Rental Property Insurance
This insurance policy is similar to regular rental property insurance, but it is for when you are the landlord of a commercial property. Commercial properties have all the same risks as any other rental property, which means you should invest in a policy if you rent out a property to a business or another type of commercial entity.
Finding the Insurance You Need
If you're renting out a space without insurance, you could be putting both yourself and your tenants at risk. Start exploring insurance options with a recommended provider and be sure to get multiple quotes before you choose a policy. You have no idea whether you're getting the best possible coverage until you know what's out there.
Frequently Asked Questions
Do I need homeowners insurance for a rental property?
Yes. You'll need a special type of homeowners insurance policy called a rental insurance policy to protect your investment.
Answer Link
Are rental property insurance payouts taxable?
No. Payouts on rental property insurance policies are not taxable. Some coverages (like loss of income) may be taxed at the same rate as your standard income.
Answer Link