Real Estate Investing - Resources and Guides
Benzinga aims to make real estate investing available to everyone. Whether your goal is to build your own portfolio of investment properties or enjoy passive income through public or private real estate funds, our guides and resources make it simple to find the best opportunities and help you make the right decisions to match your investment goals.
Benzinga's Favorite Real Estate Investment Offerings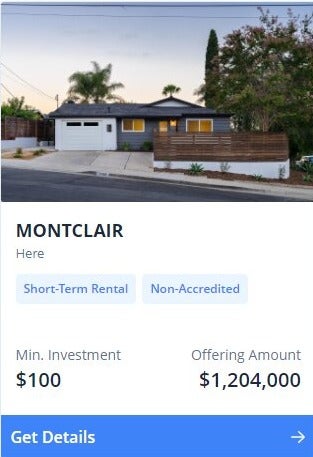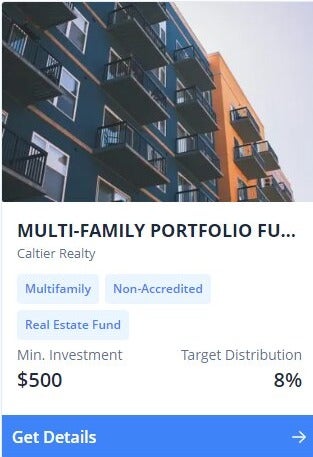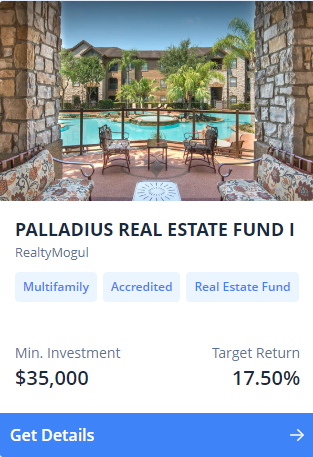 Featured Real Estate Investment Platform
With LEX, you can buy shares of individual Commercial Real Estate properties with the potential to earn passive income and build wealth - $250 at a time.
Real Estate Investor Education
Real Estate Investment Platform Reviews
Latest Real Estate Investment Articles
Accelerate Your Wealth
Arrived Homes allows retail investors to buy shares of individual rental properties for as little as $100. Arrived Homes acquires properties in some of the fastest-growing rental markets in the country, then sells shares to individual investors who simply collect passive income while waiting for the property to appreciate in value over 5 to 7 years. When the time is right, Arrived Homes sells the property so investors can cash in on the equity they've gained over time. Offerings are available to non-accredited investors. Sign up for an account on Arrived Homes to browse available properties and add real estate to your portfolio today.