FREE Trial with Benzinga Pro happening right now!
Human resources is a broad field, which equates to endless opportunities for you. An online HR degree under your belt means you can earn a comfortable salary as you keep tabs on everyone in an organization.
An online HR degree allows you to meet your educational and career goals without completely altering your life. Programs offered through many reputable colleges and universities can lend the support you need to reach the finish line.
Benzinga's stepping in to help you choose an online HR degree that's a good fit.
Why Choose an Online HR Degree?
Beyond flexibility, an online HR degree is an excellent option for nontraditional students for many reasons. You can also prepare for a graduate degree program or a rewarding role in the field.
Don't have any HR experience? An online degree program will show you the ropes. Take on a role that requires you to recruit and hire talent, oversee training and handle compensation and benefits. You will also be well-versed in labor laws and effective methods for conflict resolution. HR professionals can also apply communication strategies acquired in the online HR degree program to every aspect of your life.
An online HR degree can also prepare you for a higher-level position that requires you to collaborate with management to overcome organizational challenges. Or you could play an instrumental role in developing policies and procedures that are implemented company-wide.
You will also have the flexibility to pursue a variety of roles after graduating:
Human resources consultant, specialist or manager
International human resources professionals
Labor relations manager
Training and development manager
Executive recruiter
Payroll manager
Risk manager
There's a demand for HR professionals in several industries so you shouldn't have trouble securing a role that pays well.
Find an Online University
How to Choose an Online HR Degree Program
It can be overwhelming to choose an online HR degree. As you evaluate your options, consider programs that meet the following criteria.
Courses are Led by Experienced HR Professionals
It's not enough to be a human resources subject-matter expert. Challenges often arise that require the implementation of your knowledge. The textbook way of resolving issues isn't always practical. However, a knowledgeable faculty member can share nuggets of wisdom to help you think outside the box.
Offer Certification Exam Prep
If you want to become a certified human resources professional, you want an online HR degree program with courses that offer foundational knowledge. Confirm that classes meet the educational requirements to sit for the Professional in Human Resource certification exam.
Affordable
An online HR degree is a wise investment of your time and money. Before you select a program, compare the tuition and fees for your top picks. Eliminate options from your list with steep rates so you don't overspend on a degree that will yield the same results as a comparable option that's far cheaper. Also, review the average cost of attendance for the past 5 years and avoid institutions that implement drastic price hikes each year.
Jobs Waiting for You with an HR Degree
Here are some of the top careers waiting on HR degree holders:
Human Resources Manager
As a human resource manager, you'll oversee the administrative functions of an organization. These include recruiting, interviewing and hiring new staff. You will also coordinate with management during the strategic planning process.

Other core responsibilities include advising leadership on human resources issues and managing employee benefits. You may be tasked with mediating disputes, handling disciplinary issues and identifying ways to leverage employee talent.
On average, human resources managers earn $113,300 per year. This equates to $54.47 per hour.
Human Resources Specialist
Not quite ready for a management role? You can still enjoy a meaningful career as a human resource specialist. Instead of overseeing critical operations, you'll be directly involved in the screening, recruiting, interviewing and hiring process.
In 2018, the median pay for human resource specialists was $66,220 annually.
Compensation and Benefits Manager
If you enjoy the numbers side of human resources, this role may be a good fit. It focuses solely on the compensation and benefits side of human resources. You will work to ensure that wages are dispersed on time and evaluate requests for pay increases. Compensation and benefits managers also serve as a key liaison between employees and management and they address questions and concerns relating to benefits.
On average, compensation and benefits managers earn $130,010 per year.
Best Online Colleges for an HR Degree
We've scoured the web to find the best online colleges for an HR degree. Here are our top picks and a review for each program so you can find the perfect fit and enroll with confidence.
1. Temple University

Temple University offers an online Bachelor of Business Administration in Human Resource Management. This program equips you with the knowledge and skills needed to support employees in your organization.
The curriculum delves into compensation and benefits, labor relations, performance appraisals, recruitment and retention, training and development. You'll sharpen your communication, interpersonal and presentation skills to work more effectively as a human resources professional.
You need 124 credit hours to graduate, and will complete the following core courses:
Compensation Management
Human Resource Management and Public Policy
Introduction to Human Resource Management
Organizational Staffing and Career Management
Two elective courses are also required. Choose from the following options:
Communicating in Organizations
HR Metrics: Using Data, Scorecards and Dashboards to Drive Business Performance
HR on the Ground or Co-op Experience in Human Resource Management
International Human Resource Management
Labor Relations: Strategy and Practice
Leadership in the 21st Century
Leading People at Work
Power, Influence and Negotiation
Special Topics – Human Resource Management
Sustainable Organizational Leadership
Graduates of this program also have the foundational knowledge to pass the Society for Human Resource Management (SHRM) exam and earn a certified professional designation.
2. Bellevue University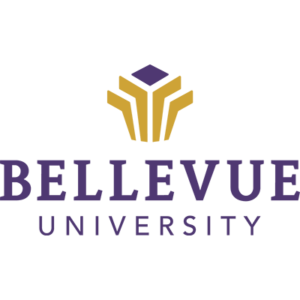 Seeking a career as a human resource specialist or manager? The online Bachelor of Science in management of human resources from Bellevue University may be a good fit.
The coursework equips you to work in many industries with companies of all sizes. Core classes include:
American Vision and Values (Kirkpatrick Signature Series)
Benefits Administration
Business Operations and HR Strategy
Compensation Administration
Employee and Labor Relations
Foundation of Business Communication
Foundations for Professional Success
Freedom and Responsibility (Kirkpatrick Signature Series)
Fundamentals of Human Resource Management
Recruitment, Selection and Placement of Human Resources
Tradition and Change (Kirkpatrick Signature Series)
Training and Development of Human Resources
Human Resource Management Capstone Project
You'll acquire advanced knowledge of compensation and benefits, employment law and equal employment opportunity (EEO) compliance, human resource planning, labor-management relations and training and development. Coursework also prepares you for the Professional in Human Resource (PHR) certification exam.
3. Florida International University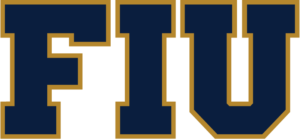 The online Bachelor of Business Administration in human resource management degree provides an overview of organizational management and positions you for several valuable opportunities. You'll learn the fundamentals of employee-matching, compensation and benefits, collective bargaining, employment law, human resource management information systems and training and development.
Human resource management majors complete a series of foundational business courses. These core courses are also required:
Compensation and Benefits
Human Resource Information Systems
Human Resource Management
Recruitment and Staffing
Training and Development
Union-Management Relations
The program also mandates that you complete one of the following:
Employment Law
Happiness at Work
International Human Resources Management
Managing Diversity
You need 120 credit hours to earn your degree.
4. Indiana University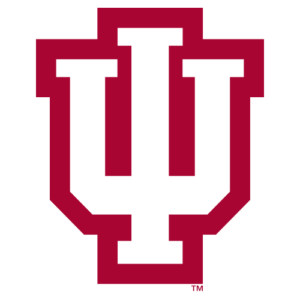 Want an online HR degree program that's reputable and an online platform that's easy to navigate? Consider Indiana University to meet your continuing education needs.
As a distance learning student, you'll have access to a variety of resources to help you succeed. You'll receive personalized support with the admission office, onboarding and financial aid process. Career services, math and writing support, success coaching and library resources are also available virtually. There's also a contact center open 24/7 if you need assistance. You can connect with a representative via phone, email or chat.
The core and elective course requirements are as follows:
Compensation Planning and Management (elective)
Employee Benefits (elective)
Employment Law (core)
Employee Relations (elective)
HR Analytics (elective)
Human Resource Management (core)
Labor Relations (elective)
Occupational Safety and Health (elective)
Staffing Organizations (core)
Training Methods (elective)
Alumni work as benefits administrators, compensation analysts, HR assistants, HR generalists, HR managers, HR recruiters and training managers.
5. University of Maryland
The University of Maryland's Global Campus offers an online bachelor's degree in human resource management. This degree program opens the door to a world of opportunities in various fields. It's ideal for both aspiring and current HR professionals who want to take their career to the next level.

The curriculum dives into an array of pertinent topics, including labor relations, the orientation of employees, performance appraisal and reward programs, placement, recruitment, resource planning and selection. You will also discover best practices for building policies and procedures for personnel and the impact human behavior, labor and laws have on company culture.
While enrolled, you will complete the following core courses:
Contemporary Issues in Human Resource Management Practice
Employment Law for Business
Employee Training and Development
Finance for the Nonfinancial Manager
Global Human Resource Management
Human Resource Management
Human Resource Management: Issues and Problems
Information Systems in Organizations
Labor Relations
Management and Organization Theory
Organizational Communication
Organizational Culture and Change
The Total Rewards Approach to Compensation Management
You need a minimum of 120 credit hours to complete the program
6. Hampton University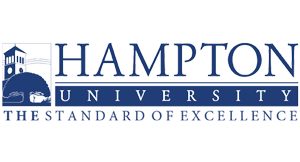 Interested in learning more about the underlying theories, principles and foundations of management related to large companies? The Bachelor of Science in systems organization and management (human resources management) from Hampton University Online may be suitable for you.
Throughout the program, you will acquire the advanced leadership skills needed in the field to solve organizational management challenges. The curriculum also prepares you to pass the human resources management certification exam. Core coursework for human resources management majors entails:
Business Communication
Business Ethics
Business Finance
Business Law
Business Organization and Management
Compensation and Benefits Administration
Employment Law or Legal Aspects of Human Resource Management or Employment Law
Labor Management Relations
Management of International Business
Organizational Behavior
Personnel/Human Resources Management
Principles of Marketing
Training and Development in Organizations
Human Resource Management Seminars (Capstone Course)
Hampton University Online requires 122 hours to earn your degree. Upon completion, you will be positioned to land an entry- or mid-level management position in human resources in a private or public organization.
7. University of Arkansas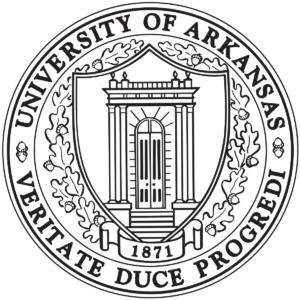 The University of Arkansas offers an online bachelor's degree in Human Resource and Workforce Development Education. This 120-credit hour program is a great option if you want to become effective at developing talent within an organization and play a significant role in meeting goals. It's also a good fit if you're planning to continue your education in a graduate degree program.
The program is divided into 3 pillars — career development, organizational development, training and development. Students will complete 4 core courses in each segment, including:
Career Development
Communication in Human Resource and Workforce Development
Designing and Developing Human Resource Development Programs
Foundations of Human Resource Development
HRD Legal and Ethical Issues
Human Resource Development Program and Product Evaluation
International Human Resource Development and Cultural Differentiation
Managing Human Resource Development Programs
Organization Development
Professional and Leadership Development
Strategic Human Resource Development
Training and Development
Workplace Diversity and Human Resource Development
Writing for Human Resource and Workforce Development Professionals
Human Resource Development Capstone
Upon completion, you will know how to implement career planning, counseling, integrated training and organizational skills when you design, manage or evaluate programs for your organization.
8. Indiana State University

Earn a Bachelor of Science in human resource development for higher education and industry from Indiana State Online. It caters to human resource professionals working in specialist roles who want to develop specialized expertise.
Affiliated by the Society of Human Resource Management, the program focuses on business, education, psychology and related behavioral sciences. Required courses for the major include:
Adult Learners in Higher Education and Training
Career Development and Employee Appraisals
Characteristics of Human Resource Development
Contemporary Issues in Human Resource Development
Continuous Performance Improvement
Developing Occupational and Training Programs
Evaluating Learner Performance
Industrial-Organizational Psychology
Labor Relations in Human Resource Development
Methods and Strategies for Instructional Program
Occupational Liability and Safety
Organizational Development
Work-Life Integration
You'll also complete 3 elective courses and a professional internship before you earn a degree.
Alumni work in career development, organization development, personal management, training and development, union/labor relations and work-life initiative roles.
9. Huntington University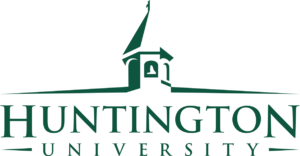 Don't let your demanding schedule get in the way of pursuing your educational goals. Enroll in the online HR degree program from Huntington University and take courses that conform to your demanding work schedule and personal life.
You'll hone your leadership skills while working through a curriculum that focuses on business, career development, hiring and training. The rigorous coursework also provides the foundational knowledge needed to excel in a Master of Arts in organizational leadership or Master of Business Administration.
Each course only spans 5 weeks so you can get through the material and prepare yourself for career advancement in record time. You'll also receive the same degree as your peers who complete their courses on campus.
10. Davenport University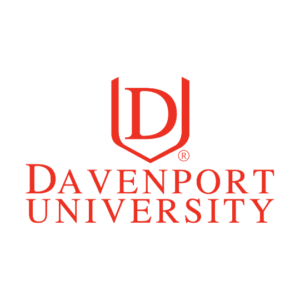 Davenport University features an online Bachelor of Business Administration in human resource management. You'll acquire advanced knowledge on compensation, dispute resolutions, leadership strategies, negotiation, organizational behavior, staffing and training.
Students complete 120 credit hours and an internship. Core classes from human resource management majors include:
Compensation Administration
Employment and Labor Law
Human Resource Management
Innovation and Managing Change
International Business
Leadership Discovery
Negotiation/Dispute Resolution
Organizational Behavior
Staffing Organizations
Strategic Human Resources
Training for Organizations
The in-depth coursework will also prepare you for the Society for Human Resource Management's certification exam. If you acquire this credential, you will stand out among the competition as you pursue roles in the field.
Get Started with an Online HR Degree Program Today
Consider our top options for online HR degrees. The programs are from reputable colleges and universities and will help you land a promotion or a better opportunity with another employer. It can also help you set the stage for a successful graduate school experience.
An online HR degree requires a hefty investment of your time and money. However, the reward of earning an online HR degree greatly outweighs the cost — it'll pay dividends for years to come.

Related content: BEST HUMAN RESOURCE COURSES
Southern New Hampshire University Online
SNHU Online Offers:
Flexible schedules
Affordable tuition
Online tutoring
Access to electronic research materials
Specialized academic advising
Supportive online community