Want to buy NFTs? First you can buy Ethereum on eToro, Gemini or Coinbase.

Ethereum
JOIN THE MOON OR BUST EMAIL LIST
Our team is diligently working to keep up with trends in the crypto markets. Keep up to date on the latest news and up-and-coming coins.
Nifty Gateway is among the most popular websites for artists to release digital collectibles on the primary marketplace. The website also has a secondary marketplace for NFT owners to sell their digital collectibles, making it easy for you to buy and sell any non-fungible tokens on the platform.
NFTs stand for non-fungible tokens transacted on Ethereum's blockchain. Ethereum's blockchain makes it possible to verify the authenticity of assets through tokenization: the act of tokenizing a real world asset, typically digital media like music or artwork. This week, headline-making artist Beeple is back for more, releasing a collection of 1 of 1 art pieces only available via a raffle.
BZ
Bonus:
After immediately cashing out his Ethereum from the Christie's sale, Beeple missed out on a huge rally that could've nearly doubled his profits.
Steve Aoki NFTs
Steve Aoki is back on Nifty Gateway's release radar after dropping a collab collection with Maciej Kuciara. The two released some limited editions, and 1 open edition NFT. Aoki also announced plans for a "burn" in May, where users could trade in multiple copies of the open edition NFT in exchange for a "special limited series."
The new Steve Aoki collection debuted Tuesday, 4/27. Also, look out for the Calvin Harris NFT that was released the same day.
DJ Premier x JN Silva NFTs
DJ Premier released an NFT collection on April 28th, 2021 through Nifty Gateway. Premier teased the release heavily, and even showed off an augmented reality (AR) advertisment campaign where fans who found the posters in the streets could get a sneak peak at the art itself.
The musical collection released on April 22 at 1:30/2 p.m.
Beeple NFTs
When Beeple sold his NFT artwork through Christie's for $69 million, the world took notice. Now Beeple is back with his "spring/summer collection 2021" available exclusively on Nifty Gateway. These NFTs will available via a $1 raffle opening up on Friday, April 30th and closing just 2 days later. 1 winner will be chosen for each art piece.
Beeple announced on his Twitter that this release was slightly different than the previous collections, and users had to answer questions before entering the raffle for these 1/1 "everyday" art pieces. These NFTs also included physical renditions of the art in case in a display for the lucky winners to show off.
This Weeks Releases
Rhymezlikedimez x KidSuper has a collection due late on October 1st, and Anthony Azekwoh released Homecoming vol. 1 on September 29th.
For more information, see the full schedule here.
How to Buy Nifty Gateway NFT
Make a Nifty account. 

To purchase NFTs when they release, you'll need to make and verify an account with Nifty Gateway.

Making an account is a quick and easy process –– you just need to enter your email and make a username and password. In order to purchase NFTs on the release day, you'll need to verify your account. You can do this by linking your phone number to your Nifty account. 

Prepare your Funds
a. Buy a wallet

Cryptocurrency wallets can be used to store your NFTs securely. Any wallet that supports ERC-721 Ethereum tokens can support NFTs on Nifty Gateway. Although many people just keep their NFTs on the exchange they purchase them on, this isn't the most secure way to store your collectibles, as exchanges are much more prone to being hacked than crypto wallets.

Cryptocurrency wallets come in many forms, but the 2 most common cryptocurrency wallet types are hardware and software wallets. Software wallets are programs that store cryptocurrency on your computer, and they're typically free-to-use.

Hardware wallets are physical devices that store your crypto and NFTs on a physical device offline, so it's the most secure way to store your crypto assets.
b. Connect your Debit/ Credit card
With Nifty Gateway, you can purchase NFTs directly with your credit or debit card.

c. Prepaid ETH
To use Ethereum with Nifty Gateway, it must be prepaid by connecting your external wallet to transfer Ethereum for your NFT purchase.

d. Gemini account
Nifty Gateway and Gemini have recently teamed up for site-to-site purchases.

Buy a piece from the collection.

Once you've funded your account with a credit card or Ethereum, you're ready to purchase whichever NFT you desire. However, buying an NFT from a hyped release is much easier said than done.

Major releases will often overwhelm Nifty's website, so it will often crash. And Nifty doesn't use Captcha software to protect against bots, so limited releases may sell out in seconds.

There are 3 main types of NFT releases on Nift Gateway: open editions, limited editions and auctions. Limited releases are limited to a certain number of "prints" similar to original prints of artwork. This can range from a 1-of-1 to a limited edition of hundreds. Open editions don't have a set supply, rather they have a set time to be on sale for.

If you aren't able to purchase the NFT from the release, then you can buy it on the secondary market. Prices for NFTs usually fluctuate, and they aren't as liquid as typical cryptocurrency investments. (NFTs liquidity is similar to that of artwork, as that's what the investment is at its core.)

If a collectible sells out quickly, you can expect it to sell for a hefty premium on the secondary market.
Best Crypto Wallets
Here are the best software and hardware wallets to store your NFTs.
Best Hardware Wallet: Ledger Nano S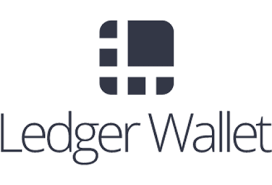 buy now
securely through Ledger Hardware Wallet's website
1 Minute Review
Launched in 2014, Ledger has transformed into a fast-paced, growing company developing infrastructure and security solutions for cryptocurrencies as well as blockchain applications for companies and individuals. Born in Paris, the company has since expanded to more than 130 employees in France and San Francisco.
With 1,500,000 Ledger wallets already sold in 165 countries, the company aims at securing the new disruptive class of crypto assets. Ledger has developed a distinctive operating system called BOLOS, which it integrates to a secure chip for its line of wallets. So far, Ledger takes pride in being the only market player to provide this technology.
Best For
ERC-20 tokens
All experience levels
Pros
Easy to set up and use
Supports more than 1,500 different digital assets
Tamper proof
Portable
Long-lasting battery
Bluetooth connectivity features
Ledger has been an industry leader in the hardware wallet industry since 2014. It offers an app store called Ledger Live which allows you to download altcoin wallets to your Ledger Nano S or X. Ledger also supports NFTs, as well as a variety of other crypto tokens.
The physical device is about the size of a thumb drive and connects to your computer via USB. The Ledger Nano S comes in at just $59 on Amazon, making it an affordable choice for many crypto investors.
The Ledger Nano X is Ledger's premium hardware wallet and is currently out of stock on Amazon.
Best Software Wallet: MetaMask
securely through How to Buy Nifty Gateway NFTs's website
1 Minute Review
MetaMask is a browser extension and a mobile app Ethereum Wallet. MetaMask is the one of the most popular hot wallets in the crypto ecosystem and the easiest way to get into DeFi.
Best For
Ethereum wallet
DeFi users
Beginners
Pros
Built into Chrome and mobile app
Most widely accepted web3 single sign on
Simple sign up and management
Allows you to connect to decentralized apps in your browser
100% free
Cons
Many fake MetaMask download links — be sure you're downloading directly from the MetaMask website or chrome store
MetaMask is an Ethereum software wallet that acts as a Google Chrome extension on your PC. The company recently upgraded its wallet to support NFTs, and it's been a go-to choice for Ethereum users for its ease of use.
MetaMask is a great choice because it's a chrome extension. This allows you to connect the wallet to different NFT exchanges to easily buy and sell your collectibles on any exchange you choose. Nifty Gateway recommends using Meta Mask for best results on it's website, as seen under the "Prepaid Eth" section of your account.
Current Crypto Prices
Cryptocurrency prices have been increasing dramatically this year, with the price of Bitcoin surpassing $50,000 per coin. Other altcoins like Ethereum and Uniswap have seen even larger percentage gains in this bull market, and many investors have remained bullish on the digital asset class as a whole.
Checkout the chart below to see current cryptocurrency prices.
How Can I See What's For Sale?
Unfortunately, you can't see much of what's up for sale until the day of the release. Nifty Gateway has a lineup of which artists are releasing NFTs under its drops page, where you can see the date and time for each release. Typically, releases on the weekdays are at 7 p.m, and weekend releases are at 2 p.m.
You can usually get an idea of what is being released by staying up to date with artists on their social media platforms. The artists don't always specify in detail the number of prints, prices or types of editions before the release day, so you'll need to preview the drop on Nifty's website the day of.
Frequently Asked Questions
Q. What are crypto collectibles?
Crypto collectibles are digital collectibles that are verified to be authentic on the blockchain. Most crypto collectibles are ERC-721 tokens, so they are secured by Ethereum's distributed blockchain network.
Answer Link
Q. What gives NFTs value?
Non fungible tokens are valuable because of the media that is attached to the token. NFTs can be used to verify ownership of any real world asset, from artwork and collectibles to eventually real estate and copyrights.
Answer Link