Want to jump straight to the best? Most of our users prefer Interactive Brokers for stock trading.
If you want to know where money is flowing in the stock market, you must become a master of volatility. Informed investors can use volatility to make money whether a stock goes up or down, and sophisticated investors always understand how volatility affects a portfolio.
Get started with our list of the best volatile stocks.
Overview: Volatile Stocks
The coronavirus pandemic created a level of unprecedented volatility in the stock market. At the beginning of the pandemic, stock market circuit breakers were triggered 4 times between March 9 and March 18, 2020. Circuit breakers halt all trading if an index falls by 7%. The last time they were triggered at all was in 1997.
The Dow Jones Industrial Average also suffered a single day record 1,031-point loss on February 25 — a record it broke the very next day with a 1,100 point loss. Unlucky stocks such as Exxon (NYSE: XOM) also triggered individual circuit breakers for themselves with huge selloffs.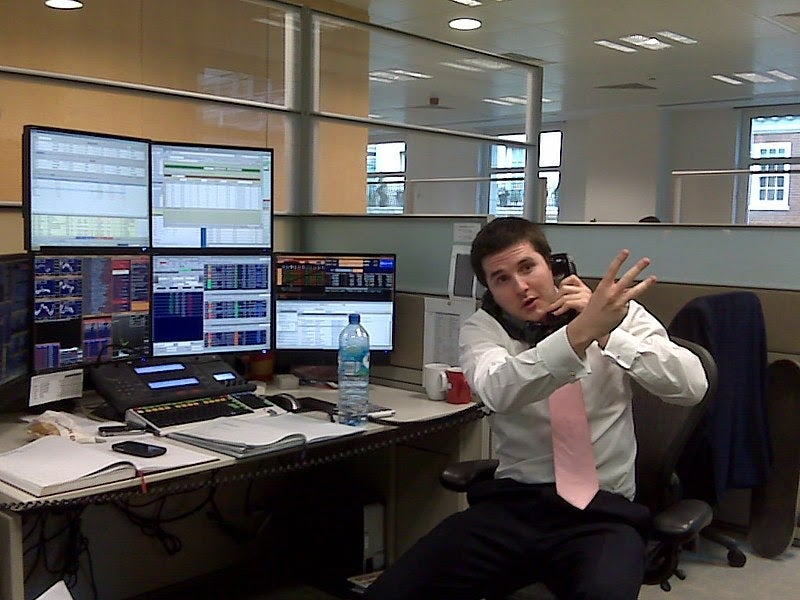 Attribution: Wikimedia
The VIX, an index that measures market volatility based on option premium pricing, shot up to record levels. The closing level on the VIX reached 82.69 on March 16, 2020, breaking the record of 80.74 set on November, 21, 2008. To give context, the VIX usually falls in a range between 18 and 35. It's known as the "fear gauge" and spikes during times of crisis.
Consumer activity usually falls in volatile market corrections, and the pandemic response was no different. Unemployment levels rose to 13.0% from 3.8% in 4 months with 14 million people suffering loss of employment.
Price volatility historically produces a more emotionally-driven market and larger dissociations between stock price and company value. Companies with cash flow shortfalls may not be able to survive a severe impact, especially the retail companies most severely affected by drops in consumer spending. Brands like JCPenney (OTC: JCP), Hertz (NYSE: HTZ) and Chesapeake Energy (NYSE: CHK) all filed for bankruptcy within weeks of each other. Surprisingly, all 3 stock prices received huge boosts despite the news — with Chesapeake briefly spiking to $77.50 on June 8.
Some analysts make a living trying to explain volatility and its effect on the market. For example, JPMorgan Chase tried to quantify the effects of President Donald Trump's tweets on the market. But no one has a simple answer about how to use volatility to trade successfully. Savvy investors understand the different ways to measure volatility and which philosophy to apply to a market scenario.
Best Online Brokers for Volatile Stocks
Succeeding in a wild market means good execution. Your execution depends largely on the broker you choose. Here is a list of the best online brokers for volatile stocks.
If you want to specialize in volatile stocks under $5, you may need to consider a broker that specializes in penny stocks. Not all brokers provide access to over-the-counter (OTC) markets and pink sheets.
Features to Look for in Volatile Stocks
Put-call ratio. You can tell how the market expects a stock to move through the number of puts versus the number of calls on a particular date. A larger proportion of calls to puts means a bullish sentiment and vice versa.
Most active by share volume. Huge spikes in the number of people buying or selling a stock may point to a trend you can take advantage of.
Most advanced or declined. Many people like to look for stocks that went up or down by the highest percentages on the day. Ideally, individual volatilities will revert to the market mean for the day, giving an investor the chance to profit from a turnaround.
Uncertain Markets, Certain Profits
Volatility must be welcomed at a time like this. And although fundamentals seem unimportant in a volatile time, this may be exactly the time to trust them.
Someone will take home profits from every market, no matter how volatile. Patience, study and more patience will make you more likely to be a winner.