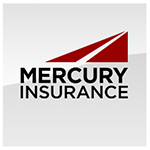 see how Mercury compares
1 Minute Review
Leave Your Own 1 Minute Review!
Mercury often proves to be a good choice for teens, drivers with lower credit scores and high-risk drivers with dinged driving records. It's hard to beat on price in many markets where it's available. The carrier also offers homeowners insurance, renters insurance and several types of business insurance. All policy types and discounts are not available in all 11 states Mercury Insurance serves.
Best For
Competitive auto insurance rates
Younger drivers seeking cheaper auto insurance rates
Price-conscious drivers
Those willing to trade good customer service for value
Pros
Cyber coverage for protection against online attacks and other additional homeowner coverage available
Rideshare insurance available
Offers competitive rates
Mechanical breakdown protection
Cons
Limited options to customize policies
Low homeowners insurance customer satisfaction
Policies must be purchased through an agent
Only available in 11 states
Low auto insurance claims satisfaction ratings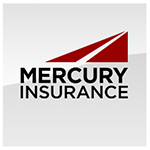 see how Mercury compares
Mercury Insurance's goal is to offer the lowest prices and appropriate amounts of coverage to protect its customers. And it does. It offers a local network of agents in 11 states. Mercury strikes a balance of price and reliability, particularly in auto insurance. That means it's often an obvious choice in markets where it's available.
See Other Auto Insurance Carriers
Tip: compare 2-3 companies
Who's Mercury Insurance for?
Mercury Insurance may be the right carrier for you if you're looking for affordable rates. In fact, value-driven auto insurance is the company's strongest attribute. Low rates make it a good choice for younger drivers. It's a good option if you just want the basics and are willing to sacrifice satisfying customer service and strong claims support. Mercury Insurance is only available in 11 states:
Arizona
California
Florida
Georgia
Illinois
New Jersey
Nevada
New York
Oklahoma
Texas
Virginia
Mercury might not be the answer if you're looking for the best homeowners insurance premiums. The carrier's homeowners policy rates are among the nation's highest compared to competitors, and its customer service is so erratic that J.D. Power affirmed it in a review. If you really want one of its homeowners insurance policies, you won't be able to get an online quote. Policy quotes are available only through an agent.
Insurance Products
Mercury offers a range of insurance products for your vehicles and your home. Its insurance products include:
Auto insurance: Mercury offers some of the best auto insurance coverage for the price.
Homeowners insurance protects your home from fire, hazards, theft and other covered perils.
Condo insurance covers personal property and the part of your condo you are responsible for should a loss happen. It covers what the condo association does not cover.
Renters insurance benefits include coverage for personal property losses, bodily injury or property damage. Mercury offers some of the best renters insurance. It also pays when your guests are injured in a covered incident and even pays for workers' comp coverage for part-time employees.
Umbrella coverage provides extra protection for the unexpected.
Landlord insurance protects property owners, who lease rental properties, against covered perils to the building.
Available Discounts and Tips on Getting the Best Rates
Mercury doesn't offer the longest list of discounts, but it does offer quite a few opportunities for savings. Here's a list of some of its discounts and how you can get them:
Anti-theft discounts for an anti-theft device in your vehicle
Auto-pay discounts when funds are deducted from your account
Pay-in-full discounts for paying your entire annual policy premium upfront
E-sign when you sign your policy documents electronically for a discount
Multi-car insures more than 1 vehicle
Multi-policy when you have multiple policies with Mercury
Good driver for maintaining a clean driving record
Good student for students who have good grades — B average or better in high school or college
Professional occupation for educators, engineers doctors and other professions receive a discount
Mercury also offers discounts if you own a newer home, live in a gated community and/or own a home built with fire-resistant construction materials.
Customer Service
If you select Mercury as your insurance carrier, you may not experience a seamless customer service experience. Customer reviews are mixed. While Mercury received a superior financial strength rating from AM Best, it didn't fare as well with J.D. Power, which rated the carrier 3 out of 5 rated the company's overall customer satisfaction as average for auto insurance and below average for homeowners insurance. The score is based on customer satisfaction levels for policy offerings, claims service, billing and payment.
You can reach a customer service agent 24/7 by calling 800-503-3724.
Claims Support
You can file a claim 24 hours a day, 7 days a week. If you need help while you're on the road, a Mercury agent will arrange for roadside assistance and help you get a rental car if your vehicle is out of commission due to an accident or mechanical failure.
Mercury's online claims support has mixed reviews. Many customers claim that coverage was dropped after they filed a claim and received payment.
You can contact the claims hotline at 800-503-3724.
Pricing and Value
A 1-year auto insurance policy quote is $936 in states where Mercury is available — that's inexpensive compared to competitors. Your quote could be higher or lower, depending on a number of factors such as the type of vehicle you drive, your credit score, driving record, number of accidents and tickets and your ZIP code.
Mercury offers a limited range of optional coverages compared to other insurance companies. The actual coverage available to you depends on the state you live in, which could further limit your options.
Traditional coverage options include:
Liability: Bodily injury liability coverage pays for costs related to another person's injuries if you cause an accident. Property damage liability coverage may pay for damage you cause to another person's property while driving.
Collision: If you're involved in an accident with another vehicle or you hit an object such as a wall, collision coverage helps pay to repair or replace your vehicle.
Comprehensive: This covers the situations you don't expect like hail damage, a tree falling on your car, hitting an animal or it getting stolen.
Medical payments: Covers medical bills for you and your passengers if you're injured in an accident regardless of who is at fault.
Personal injury protection: Often called PIP, this covers your medical expenses, regardless of who was at fault for an accident or whether other drivers are involved. In some states, this is called "no-fault" coverage
Uninsured and underinsured motorist coverage: If a driver with either no or not enough liability coverage causes damage to you and/or your vehicle from an accident, you can use this part of your policy to make you whole again.
Its Mercury Mechanical Protection optional auto coverage stands out because most other carriers don't offer it. The protection pays for the cost of mechanical and electrical repairs after your car's original warranty expires. Add-on coverage includes extras such as roadside assistance, trip-interruption coverage and other benefits.
Other extra coverage options and specialty policies include:
Rental car reimbursement: Pays for the cost of a rental car for up to 30 days when your vehicle is being repaired after an accident. You must have collision or comprehensive coverage to get the coverage.
Roadside assistance: Pays for jump-starts, tire changes, towing, fuel delivery, locksmith services and more. You can use the service up to 5 times per policy period.
Ride-hailing: When you drive for Uber or Lyft, you can add on this coverage to protect you and your vehicle. You can get additional coverage for as little as $0.20 per day.
Mercury commercial auto insurance: Gives you basic coverage for vehicles used for your business, including pickup trucks, flatbeds, box trucks, utility trucks and other vehicles you use for business.
Mercury RealDrive® Insurance: When you don't drive much, Mercury offers a pay-per-mile option. You pay based on how much you drive. Drive a little, pay a little.
Customer Support
Mercury received a superior financial strength rating from AM Best. It didn't fare as well with J.D. Power, which rated it 3 out of 5 in its PowerCircle ratings based on customer satisfaction levels. The score is based on customer satisfaction levels for policy offerings, claims service, billing and payment.
You can receive customer support 24 hours a day by calling 800-503-3724.
Learn More About Mercury Insurance
If you want a Mercury Insurance policy, you can get 1 through more than 8,000 agents available in the 11 states the carrier serves.
It's important to remember that all discounts and insurance products are not available in every state. So be sure to check what the policies offer you and shop to make comparisons to ensure you're getting the most bang for your bucks.
To find out more about Mercury Insurance Group and its insurance products, find a local agent or to receive a quote, visit the Mercury Insurance website or call 800-956-3728.

See More: BRISTOL WEST INSURANCE REVIEW