FREE Trial with Benzinga Pro happening right now!
An online leadership degree is an ideal way to develop the knowledge, skills and confidence needed to be an exceptional leader. It also helps you stand out among others competing for entry-level leadership roles. If you're an experienced professional, it positions you for career advancement opportunities.
Let Benzinga help you find an online leadership degree program that closely aligns with your needs and budget.
Best Online Leadership Degree Programs:
Why Choose an Online Leadership Degree Program?
It's possible to land a management role without continuing your education. A degree may be required if you want to play a more integral role in the company's operations because organizational leadership goes beyond the general oversight roles of a manager. If you work in this capacity, you must not only ensure that your employees work effectively to get the job done but also focus on the company's objectives.
This could mean reworking policies and procedures to more closely align them with the organization's goals. You will also be responsible for analyzing operations to identify weaknesses and improvement strategies.
An online leadership degree also unlocks the door to career opportunities in many fields. You'll be in high demand if you're a leadership graduate because employers know you'll be knowledgeable on general business practices and have the know-how to be an effective leader who can impact change.
Earning potential is another major perk. Your annual salary will depend on the job and industry, but leadership graduates earn a comfortable wage and you can work your way up the ranks to more lucrative opportunities.
Find an Online University
How to Choose an Online Leadership Degree
There are several online leadership degree programs to choose from, so how do you know which is best? Consider these factors as you narrow your list.
Experienced Faculty
Who's teaching the courses? You want a program that features experienced faculty who can impart nuggets of wisdom that you won't find in a textbook.
Course Format
Online leadership degree programs attract nontraditional students who need the flexibility to continue their education. If you fit into this category, consider options that offer online learning platforms accessible 24/7. You should have the ability to watch video lectures and complete assignments around your busy schedule.
Affordability
How do your top options stack up against the competition in terms of affordability? Are the rates for tuition and fees similar or much higher? Select a program that gives you the most value for your money but doesn't break the bank.
Jobs Waiting for You with a Leadership Degree
Here are a few of the top job opportunities for leadership degree holders.
Project Coordinator
Project coordinators help plan, execute and complete important projects for organizations. They are responsible for mapping out a strategy to ensure the project is completed on time, setting benchmarks to assess progress and delegating tasks to team members. You will also communicate with stakeholders so they're aware of what's going on with the project at any given time.
The average pay for project coordinators is $67,280 per year.
Human Resources Manager
Human resources managers are involved in the recruitment, interviewing and hiring process and help oversee benefit programs. They also serve as a liaison between management and employees and work swiftly to resolve issues that arise.
You can work as a labor relations director, payroll manager or recruiting manager. Also, know that you will be responsible for managing human resources employees if you work in a larger organization.
In 2018, the median pay for human resources managers was $116,720.
Management Analyst
Management analysts are tasked with finding ways to make organizations more efficient. Job duties include conducting research to identify critical issues, interviewing and shadowing staff to observe how operations are conducted and examining financial data. You will also collaborate with management to implement and monitor changes to gauge their effectiveness.
On average, management analysts earn an annual salary of $85,260.
Best Online Colleges for a Leadership Degree
We've spent hours conducting research to compile our list of top options. Below, you'll find the best online colleges for a leadership degree. There's also a review of each program to help you make an informed decision.
1. Southern New Hampshire University
Southern New Hampshire University offers an online bachelor's in Business Administration with a concentration in organizational leadership.
You'll discover the best practices when leading others and managing organizational change. Core courses include:
Business Law II
Leadership
Managing Organizational Change
Principles of Management
Social Environment of Business or Managing Quality
Upon completion, you will be prepared to serve as a leader in a corporate, nonprofit and governmental setting. Graduates also have advanced knowledge of business management approaches and understand which best align with organizational philosophies and foster team-building.
This program requires 120 credit hours to reach the finish line. However, SNHU allows you to transfer up to 90 from an accredited college or university to help you save money and earn your degree faster.
2. Penn State World Campus

Develop essential skills needed to be an effective leader in today's business world. Earn an online Bachelor of Arts or Bachelor of Science in organizational leadership from Penn State World Campus.
Organizational leadership majors complete the following core courses:

Collective Decision Making
Communication Skills for Leaders in Groups and Organizations
Critical Thinking
Elementary Statistics (Bachelor of Science only)
Industrial Psychology (Bachelor of Science only)
Introduction to Leadership
Introductory Psychology (Bachelor of Science only)
Introductory Macroeconomic Analysis and Policy (Bachelor of Science only)
Introductory Microeconomic Analysis and Policy (Bachelor of Science only)
Leadership Development: A Life-Long Learning Perspective
Research Methods in Sociology or Research Methods in Labor Studies and Employment Relations
Organizational Communication (Bachelor of Science only)
Work Attitudes and Motivation or Leadership and Motivation
Workplace Dispute Resolution or Conflict Resolution and Negotiation
Human Resources Ethics or Ethical Leadership
The curriculum also includes exercises that allow you to brush up on your collaboration, conflict management, critical thinking, decision-making, listening and problem-solving skills. You will also be prepared to handle cultural, professional and social skills that emerge in the workplace amongst your team.
Many graduates go to work in communications, fundraising government, manufacturing, multinational and nonprofit organizations.
Both degree programs require 123 credits.
3. Arizona State University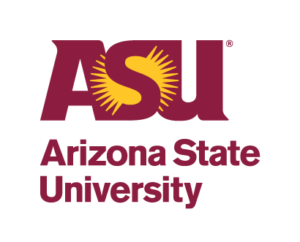 Arizona State University offers 3 online undergraduate leadership degrees:
Bachelor of Applied Science in operations management
Bachelor of Arts in organizational leadership
Bachelor of Arts in organizational leadership – project management
These programs are most suitable for students who hold an Associate of Applied Science from an accredited college.
The Bachelor of Applied Science in operations management equips you with hiring, motivation, organization and resource management skills.
The Bachelor of Arts in organizational leadership features courses in Arts and Design, Humanities and Social-Behavioral Sciences. You will also be a part of research and small-group studies that provide real-world insight. Graduates of this program work in government, health care administration, nonprofits and service-related roles.
The Bachelor of Arts in organizational leadership – project management is exclusively for individuals who aspire to be project managers or project management leaders.
These degree programs require 120 credit hours.
4. Valdosta State University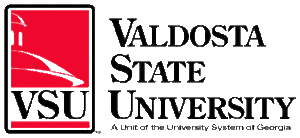 The online Bachelor of Science in organizational leadership program from Valdosta State University caters to nontraditional and transfer students. It's also ideal for working professionals and military personnel who seek flexible education options.
Students choose from one of the following concentrations:
Office Administration and Technology
Public Service Administration
Spanish for Professionals or ESOL Instruction
These core courses are also required:
Applied Computer Technology
Communications for the Workplace
Industrial/Organizational Psychology
Introduction to Public Administration
Professional Writing or Writing for the Legal and Social Science Professions
Project Management for Technical Leaders
Public Finance Administrations
Public Personnel Administration
Reflective Seminar I: Self as Learner
Reflective Seminar II: Self in Context
Reflective Seminar: Transforming Self, Self-Transformation
Capstone Seminar in Organizational Leadership
You need 120 credit hours to finish the program.
5. Point Park University

Learn the mechanics of modern management with an online Bachelor of Arts in organizational leadership from Point Park University. This program will help you develop the management skills you need to succeed in leadership roles across many industries.
You must take and successfully complete these core courses to earn your degree:
Career Development and Succession Strategies for Leaders
Computer Concepts and Applications in Business
Dynamics of Business and Strategic Planning
Ethical Leadership
Fundamentals of Personnel Management and Regulations in the Workplace
Leadership: Confluence of Emotional and Cultural Acumen
Leading in the Metanational Environment
Leading Organizational Change
Organizational Behavior with Topics in Management
Professional Communication Practices
Systems Thinking for Emerging Leaders
Understanding Gender and Power: Gender Dynamics in Leadership
The program spans 2 to 4 years, depending on how many credits you transfer from a qualifying college or university. Point Park University will accept up to 90 transfer credits, and you need 120 total to earn your degree.
6. University of Charleston

Want to learn how to lead teams and departments more effectively? The online bachelor's degree program in organizational leadership from the University of Charleston may be a good fit.
Students are required to complete a series of core classes, including:
Action Leadership
Collaborative Leadership
Ethics
Human Resource Development
Leadership
Leadership Communication
Organizational Behavior
Organizational Development and Change
Principles and Issues of Human Resources
Principles and Issues of Management
The Adult Learner
The Learning Organization
The program also has a practicum and capstone requirement.
As you progress through the curriculum, you will learn how to apply leadership styles in an array of settings, analyze your performance for self-improvement and evaluate the qualities of a successful team.
You can also enhance your degree to align more closely with your career goals. Choose from one of the following concentrations:
Aviation Leadership
Criminal Justice Leadership/ First Responder
Healthcare Leadership
Another key benefit of the program is the small class sizes, which allow you to receive individualized attention from your professors.
7. Fresno Pacific University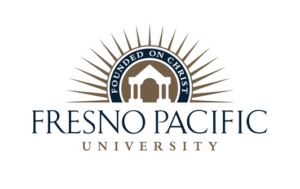 Seeking a faith-based education in organizational leadership? Consider a Bachelor of Arts in business administration: organizational leadership from Fresno Pacific University.
Through your studies, you will develop a more in-depth understanding of ethical and legal considerations related to employment. The curriculum also dives into appreciation, diversity and sensitivity in the workplace.
The following core courses are required to earn your degree:
Accounting for Management
Biblical Perspectives for Leaderships
Business Policy and Strategy
Diversity in the Workplace
Dynamics of Group Behavior
Ethics and Values in Organizations
Human Resources
Individual in the Organization
Jesus and the Christian Community
Leadership and Change
Organization Behavior
Principles of Management
World of Marketing
When you graduate, you will be ready for a position in executive management, community or nonprofit leadership, human resources, consulting or public administration.
8. Northern Kentucky University

Offered by the College of Arts and Sciences at Northern Kentucky University, the online organizational leadership degree program is designed for nontraditional students. It delves into conflict resolution, emotional intelligence, ethical decision-making, human relations and team building.
The curriculum entails the following core leadership courses:
Foundations of Leadership
Leading in Diverse and Global Contexts
Leadership Development
Organizational Ethics and Decision Making
Organizational Theory and Change
Research Methods in Leadership
Teamwork in Organizations
Organizational Leadership Capstone
You can participate in hands-on opportunities to gain invaluable experience and boost your résumé. You may also be eligible for nontraditional credit through co-op programs, workplace training, internships, military credit and more.
9. Cleveland State University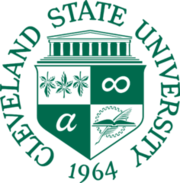 Get an online Bachelor of Arts in organizational leadership from Cleveland State University. The program is most ideal for students who have earned at least 60 college credits.
The curriculum focuses on leadership theory and practice while equipping you with the skills needed to excel in a leadership role. You will be prepared to work in a private, public or nonprofit setting.
Organizational leadership majors need a total of 47 credit hours in coursework to earn their degree. Classes include:
Group Processes and Leadership
Human Resource Management
Managing Organizational Teams
Managing Urban Diversity
Methods of Research and Evaluation
Organizational Behavior
Urban Data Analysis
Urban Policy
There's also an internship requirement to help you acquire real-world experience. You can earn your degree in as little as 2 years.
Enroll now.
10. New York University

The New York School of Professional Studies features a Bachelor of Science in leadership and management studies. This 128-credit hour degree program offers the following concentrations:
Advertising and Public Relations
Human Resource Management
International Business and Global Management
Marketing
Organizational Management and Development
Students also complete a senior thesis or project in a related field, along with an internship to gain industry experience and implement strategies learned in the classroom.
Get Started with an Online Leadership Degree Program Today
Whether you want to land an entry-level leadership role or want more for your career, an online leadership degree can help you achieve your goal. If you're ready to move forward, check out our list of top recommendations. They're flexible, affordable and feature experienced instructors who can serve as mentors during your educational journey.
Related content:
Southern New Hampshire University Online
SNHU Online Offers:
Flexible schedules
Affordable tuition
Online tutoring
Access to electronic research materials
Specialized academic advising
Supportive online community