Between banks that are only open when you're at work, excessive overdraft fees and charges for everything from using an out-of-network ATM to retirement planning advice, bank accounts in the modern era can seem like they're more trouble than they're worth. However, keeping your money in a bank account is one of the best steps that you can take to keep your money safe and prevent losses due to theft. If you've been meaning to open a bank account, follow our step-by-step guide.
How to Open a Bank Account in 3 Easy Steps:
How to Determine What Kind of Account You Need
First things first. You need to determine which type of banking account is best for your financial situation. Here's a few options to figure out what kind of account you need.
Savings Accounts
Savings accounts are places to store your money while accruing a small amount of interest. Contrary to a checking account, which is linked to your checkbook and your debit card, a savings account generally involve less transactions. Banks offer competitive interest rates for savings accounts as a trade-off for giving them temporary access to your capital.
Up until very recently, the average interest rate offered ranged from about 0.01% to 0.05%. But fintech companies like Credit Karma have entered the market and offer up to 2% in interest to store your money in a savings account. Savings accounts often have minimum account balance requirements. This is important to note before you decide you want this type of account.
Checking Accounts
A checking account, commonly paired with a savings account, is the bread-and-butter combination for the majority of clients. A checking account is a placeholder for transient funds, which you can use checks, debit cards or traditional withdrawals to draw from.
Checks are written documents that indicate you will pay a certain party the amount of money you've written on the check.
Debit cards give you access to your money through a plastic card connected to your checking account.
Traditional withdrawals occur when you go to the bank and take out cash from your checking (or any) account in person. Checking accounts usually offer very low-interest payments and some require a minimum amount of money to be kept in the account.
Most checking and savings accounts are insured by the Federal Deposit Insurance Company (FDIC), which protects your capital if the financial institution you've invested with goes under.
CDs and Money Market Accounts
A money market account is commonly described as a combination of savings and checking accounts. You may be drawn to a money market account because of its higher interest rate. Banks usually have a cap on the number of withdrawals that can be made from a money market account each month because the bank usually invests your funds into low-risk assets to make a profit. Money market accounts are a great alternative to a savings account if you plan to save up large sums for infrequent payments, such as tuition, tax payments or emergency funds.
Think of a certificate of deposit (CD) as a more rigid but lucrative alternative to a money market or savings account. CDs allow you to collect higher interest rates than most money market accounts or savings accounts. The catch? You must leave a lump sum a CD for a predetermined period of time, ranging from 1 month up to 10 years. You can gain access to your money earlier but it'll cost you.
Money market accounts and CDs are insured by the Federal Deposit Insurance Company (FDIC).
Brokerages
On the other hand, you might be more interested in increasing your risk and your potential return. You could open an account with a brokerage firm. It will give you access to stocks, bonds and mutual funds and a broker would be the intermediary between you and the investments you want to make. The good news is that most brokerage accounts don't require an initial deposit to open an account — and there shouldn't be a fee to open one. Check out Benzinga's complete guide to the best online stock brokers.
How to Open a Bank Account
Most people will ultimately decide to open either a savings or checking account for their everyday spending. While CD's, MMAs and brokerages are good options for growing your money, they are not practical for everyday use. To get started on opening a new bank account, we recommend the following steps:
Step 1: Pick the type of banking
There's no shortage of financial institutions as you weigh all your options — here are a few must-consider locations for your money.
Online Banks
Online banks have lower overhead costs and can strike a competitive advantage in the banking sector. Banking with an online bank can offer you higher yields, greater convenience and lower fees. Newcomer to the space, Credit Karma, for example is entirely online and offers an intro APY several times greater than the national average. The drawbacks include limited one-on-one attention and more limited services. Check out several online banks as you shop around. A simple, convenient online account may be just what you're looking for.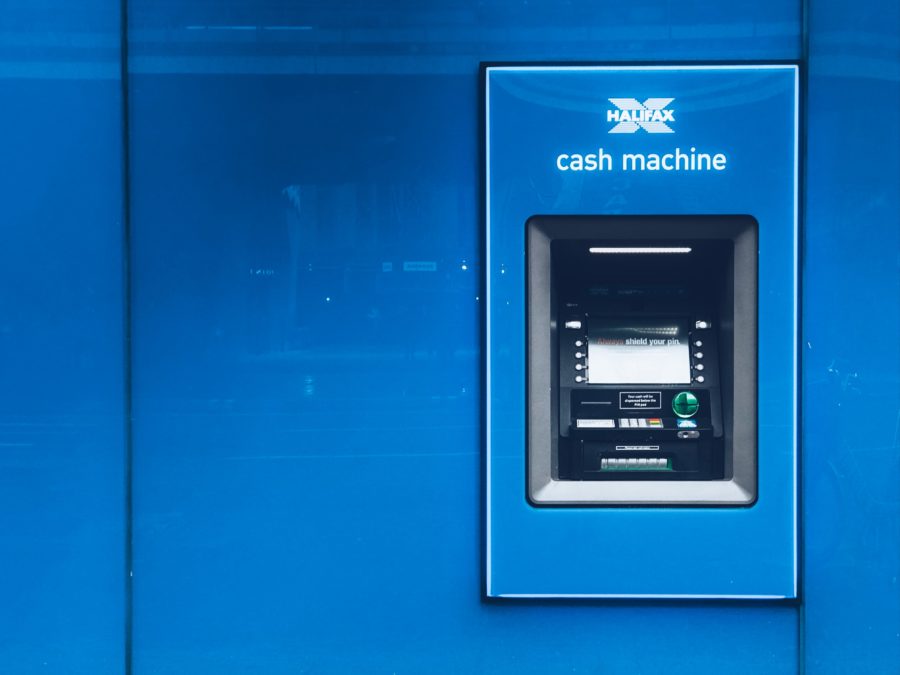 Brick-and-Mortar Banks
Banking with a large, chain-operated bank will give you a lot of options. Let's take a look at some of the biggest banking institutions in the industry to get an idea of how to open an account.
Opening a Bank Account with Chase
Chase Bank is a consumer and commercial banking arm of the behemoth financial services company JPMorgan Chase. Chase offers 4 different types of checking accounts and more than half a dozen types of savings accounts. Opening an account can get you anywhere from $100 to $1,000 in promotional money. Chase Bank is one of the biggest banks in the world, with more than 250,000 employees and operations in more than 100 countries. Its monthly service fees for open accounts tend to be on the high end. However, Chase offers ways to waive the fee with a paired checking or savings account or maintaining a high balance at the start of the month.
Opening a Bank Account with Wells Fargo
Wells Fargo has more than 7,600 branch locations — more than 10% of Americans use Wells Fargo as their primary bank. The institution offers a wealth of checking, savings, money market accounts and CDs for you to choose from, several of which can instantly earn you a sign-up bonus of $250 or more. It's also a great choice for small business owners because of its small business loans.
Opening a Bank Account with Bank of America
Bank of America is the second-largest banking institution in the United States and has more than 4,600 retail financial centers available. The bank offers a handful of checking and savings accounts, lots of cashback rewards and up to $500 bonuses for personal accounts and $2,500 for businesses.
Credit Unions
Credit unions aim to offer the maximum benefit to the greatest number of people possible. This means that these nonprofit organizations give small dividends to all shareholders — anyone with an account. Credit unions score higher on customer service but lower on availability of products and adjustment to higher-tech developments. Credit unions also typically offer high interest rates and lower rates on loans than traditional banks. A credit union may be a great choice for you if you want a more intimate banking experience.
Check out this quick video comparing banks and credit unions:
Step 2: Get your documentation and minimum deposit
Most banks and credit unions have some criteria that determine who's eligible to open an account. As a general rule, you'll need to meet the following three criteria to open a bank account:
Be over the age of 18. Most banks and credit unions require their members to be at least 18 years old to open an account. If you are under the age of 18, you will likely need a parent or guardian to co-sign on your account.
Have valid identification and proof of residence. The USA Patriot Act now requires that financial institutions collect identifying information on their members to curb money laundering and terrorist organization funding. When you open an account, your bank or credit union will ask you for your name, address, date of birth and proof of identity, such as a driver's license or passport. Many financial institutions will also ask you for proof of your residence (such as a utility bill or a pay stub with your name and address on it) and your Social Security number.
Be able to meet the minimum deposit. Some banks and credit unions require you to make a minimum deposit when you open your account. For example, many credit unions have minimum initial deposits of $500. Call your bank or credit union and ask if there is a minimum deposit required to open a new account.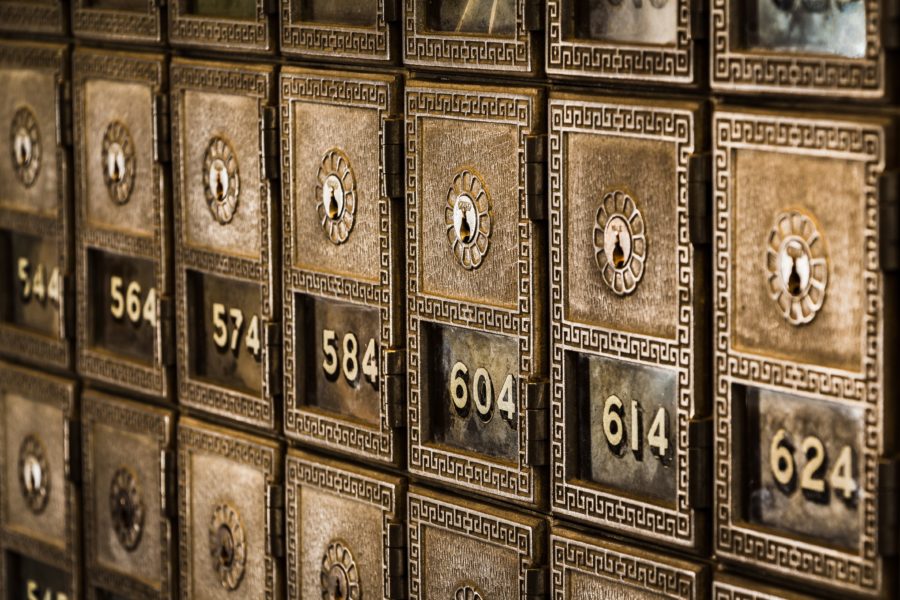 Open a Bank Account with No Deposit
You may want to open a bank account but don't have much money to open one. There are several options at your disposal. Here's a list of banks with no-deposit accounts:
360 Checking at Capital One
Interest Checking at Ally Bank
Cashback Checking at Discover Bank
High-Yield Investor Check at Charles Schwab Bank
Simple Checking at Simple Bank
Essential Checking at Bank of Internet USA
First National Checking at First National Bank
Asterisk-Free Checking at The Huntington National Bank
Second Chance Checking and Savings at Chime
Online Savings Account at Barclays
Marcus Savings Account at Goldman Sachs
Step 3: Secure your debit card and banking information
When you open a checking account, your financial institution will usually ask you to choose a four-digit PIN before issuing your debit card. Choose a number that's memorable but not one that's too easy to guess (like "1234" or "1111"). Your bank or credit union will then either produce your card immediately or mail you your card within a few business days.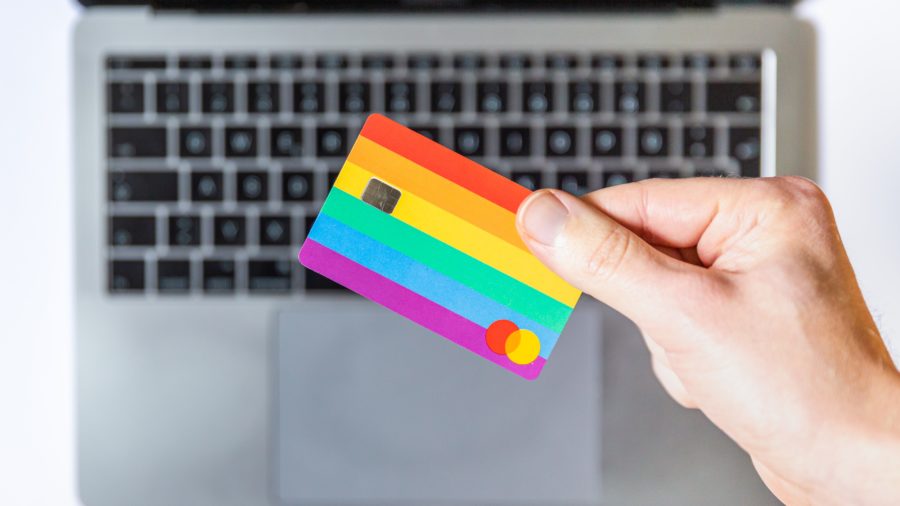 After your account has been finalized, your banking representative will present you with a few key documents that contain sensitive details regarding your account. These documents are for your personal records and usually contain your Social Security number, your bank account number, and your debit card information. Make sure you keep this information in a safe and secure place at home, such as inside a safe or a locked filing cabinet. If you believe that your account has been tampered with or your information has been compromised, contact your banking representative immediately.
Choose the Best Bank for You
Whether you choose a traditional brick-and-mortar bank like Wells Fargo or a high-yield online bank like Credit Karma Savings, there are lots of options to secure your money. Keep in mind you can always close an account if you happen to choose a bank that doesn't meet your expectations
Recommended lecture: ASPIRATION REVIEW
Hire a Pro: Compare Financial Advisors In Your Area
Finding the right financial advisor that fits your needs doesn't have to be hard. SmartAsset's free tool matches you with fiduciary financial advisors in your area in 5 minutes. Each advisor has been vetted by SmartAsset and is legally bound to act in your best interests. If you're ready to be matched with local advisors that will help you achieve your financial goals, get started now.