Want to jump straight to the answer? You can buy WAVES today on FTX!
The Waves blockchain is an open-source platform that lets developers create tokens and decentralized applications, similarly to Ethereum. The primary benefit of the Waves platform is its lack of a need for complicated smart contract technology, which is typically required to create a functioning cryptocurrency. The Waves network uses a combination of full nodes and light nodes to support creating quick tokens and developing decentralized applications.

Waves
JOIN THE MOON OR BUST EMAIL LIST
Our team is diligently working to keep up with trends in the crypto markets. Keep up to date on the latest news and up-and-coming coins.
If you're looking to diversify your cryptocurrency holdings, Waves may be a good option to do so. It competes with Ethereum, but distinguishes itself as a distinct player in the blockchain industry. Here's our guide showing you how to buy Waves, as well as how to store your digital assets safely.
How to Buy Waves
Open an Online Account.

To buy any type of cryptocurrency, usually you open an account with a broker that offers the cryptocurrency you're interested in. Crypto brokers operate in largely the same fashion as stockbrokers. First, you'll submit a bit of personal information to open your account. Some of the information your broker could require may include:

– Your full legal name and address
– Your email address
– Your cell phone number
– A copy of your driver's license, military ID or passport
– A credit card number of your banking information (to fund your account)

After your account is open, you'll be able to transfer funds between a bank account or credit card and your cryptocurrency brokerage account. When your account is funded, you'll place an order through your broker, which instructs them on which cryptocurrency you're interested in purchasing and at what price.

Buy a Wallet.

A cryptocurrency wallet is a tool that gives you more control and protection when you store your tokens. There are 2 major types of cryptocurrency wallets:

Hot wallets: A hot wallet is a wallet that must be connected to the internet in order to access your tokens. Hot wallets tend to be more affordable but offer less protection than cold wallets.

Cold wallets: A cold wallet is a wallet that stores your tokens offline on a physical device. Cold storage wallets are significantly more secure than hot wallets but they tend to accept fewer types of tokens than hot wallets.

If you plan on holding onto your crypto for a significant amount of time, we recommend storing your tokens in an offline, cold storage wallet. If you don't already have a cold storage wallet that's compatible with ERC-20 tokens like Waves, consider a few of our top choices below.  

Make Your Purchase.

After your wallet is set up and your brokerage account is funded, you can place your 1st cryptocurrency order through your broker. Most brokers offer access to multiple order types, which are usually similar to the types of orders you can place through a stockbroker. The type of order that you place will determine how likely you are to see your order filled and the price you'll pay for each coin. Let's take a look at 2 of the most common order types you'll likely have access to through your crypto broker.

Market order: A market order is an order to purchase a coin at whatever the current market price is. When you place a market order, your broker fills the order as soon as possible. Market orders are more likely to be filled than other types of orders but give you less control over the price you pay for each coin.

Limit order: A limit order tells your broker that you want to purchase a specific coin at a specific price point. For example, you might place an order to buy 100 Waves at $8 or less per coin. Your broker will fill the order only if they can meet your price target — if the cost of each Waves token rises above $8, the broker won't fill the order. Limit orders give you more control over the price you pay per coin but might not be filled depending on market conditions.

After you place your order, your broker will fill it following your instructions. If your order is filled, you'll see your coins in your trading account. 
Best Crypto Exchanges and Brokers
As crypto trading becomes more popular, there are now more options than ever to invest in both stablecoins and altcoins like Waves. Some brokers offer access to both the stock and options market as well as the crypto market, while others focus entirely on cryptocurrency trading. If you don't already have a brokerage account, be sure to consider a few of our favorites below.
Best Cryptocurrency Wallets For WAVES
Best for Top-Level Security: Ledger Nano X
The Ledger Nano X is among the most popular hardware wallets available and is best known for its high level of cold-storage security. The Ledger Nano X supports a wide range of tokens and coins, including any type of ERC-20 token, Ethereum, Bitcoin and many additional offerings. The device even includes Bluetooth compatibility, which allows you to access over 100 decentralized applications and download them directly to your wallet. If you prefer to connect your Ledger Nano X to your smartphone, you can do so in as little as a minute with the compatible Ledger Live app.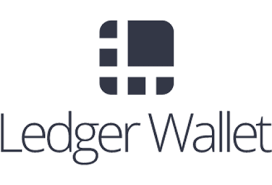 buy now
securely through Ledger Hardware Wallet's website
1 Minute Review
Launched in 2014, Ledger has transformed into a fast-paced, growing company developing infrastructure and security solutions for cryptocurrencies as well as blockchain applications for companies and individuals. Born in Paris, the company has since expanded to more than 130 employees in France and San Francisco.
With 1,500,000 Ledger wallets already sold in 165 countries, the company aims at securing the new disruptive class of crypto assets. Ledger has developed a distinctive operating system called BOLOS, which it integrates to a secure chip for its line of wallets. So far, Ledger takes pride in being the only market player to provide this technology.
Best For
ERC-20 tokens
All experience levels
Pros
Easy to set up and use
Supports more than 1,500 different digital assets
Tamper proof
Portable
Long-lasting battery
Bluetooth connectivity features
Best for Coin Support: Ellipal Cold Wallet
If you have multiple cryptocurrencies you need to store, you might run into trouble finding a 1-stop-shop to store all of your coins. The Ellipal cold storage wallet supports over 7,000 individual tokens across 35 blockchains, offering among the most diverse ranges of compatibility that we've seen from any token. Its server is updated every month, and new supported assets are constantly being added to its list of compatible tokens and coins. The Ellipal features a sleek design and a brightly lit screen, which makes it easier to manage and track your holdings when you're away from your computer.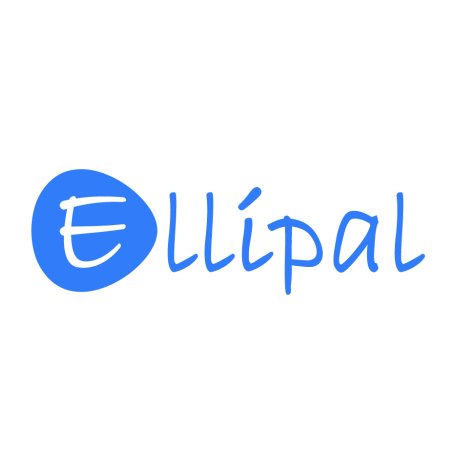 1 Minute Review
The Ellipal Titan looks more like a Cybertruck than a crypto wallet. It can handle Bitcoin, Ethereum, ERC tokens and Binance tokens as well.
Pros
Touchscreen display
Ethereum tokens
Binance Tokens
Cons
Expensive
Physically large
Trade or Sell Your Cryptocurrency
After your order is filled, you need to decide if you want to actively trade your Waves coins or if you want to hold them long-term. If you decide to hold long-term, we recommend moving your coins into your cold storage wallet as soon as your order is filled. This ensures maximum security and greatly limits the chance of being involved in a hack.
If you decide to become an active trader, you'll capitalize on small price movements throughout the day and week instead of holding your coins long term. You may want to convert your Waves to a stablecoin (like Tether or USD) and when the price of Waves rises, convert back to Waves when the price drops again. Explore a few of our favorite brokers for active trading below.
Current Crypto Prices
Thus far in 2022, cryptocurrencies have been on a downward trend with relief rallies long the way. Bitcoin is still well below its previous all-time highs seen in Q4 2021. While this may scare investors, some long-term oriented cryptocurrency investors see this as an opportunity to buy more digital assets at a discount. This being said, there still may be more downside before we see new new all-time highs, as cryptocurrencies can be volatile and unpredictable in the short term.
Adding Waves to Your Crypto Collection
Adding altcoins to your cryptocurrency portfolio can be an excellent way to introduce more diversification into your investment collection. However, remember that the cryptocurrency market is still widely unregulated. If you do decide to invest in Waves (or any other coin) never invest more money than you can comfortably afford to lose.