Benzinga Money is a reader-supported publication. We may earn a commission when you click on links in this article.
Learn more.
Are you looking to buy an IPO? With Sofi Active Invest you can participate in upcoming IPOs before they trade on an exchange.
TuSimple, a San Diego-based self-driving truck startup, has become the latest innovative automobile company to file to go public. The company was founded back in 2015 and has received over 5,000 truck reservations as of March 2021. The company plans to begin manufacturing these autonomous trucks in 2024.
Are you considering buying shares in the latest U.S.-based innovative automobile company? Keep reading to learn how.
When is the TuSimple IPO Date?
TuSimple (NASDAQ: TSP) will list on the NASDAQ exchange under the ticker symbol (TSP). The company plans to offer over 30 million shares priced somewhere between $34 and $39 per share. The IPO date is slated for April 14.
TuSimple Financial History
TuSimple was founded in 2015 in San Diego, California, although much of its stock is held by investors based in China. In 2020, the autonomous truck company saw a loss of over $177 million in 2020, which doubled the previous year's total. However, revenue in 2020 rose to $1.8 million from under $750,000 the year prior.
TuSimple Potential
The autonomous vehicle market has seen increased interest as Tesla (NASDAQ: TSLA) and others have fought over the space. TuSimple (NASDAQ: TSP) wants to distinguish itself from the pack by focusing on the autonomous semi-truck sector. Overall, the company will perfect the very first Autonomous Freight Network (AFN).
The company's lofty goals certainly set the stage for massive stock gains if business plans pan out. Sun Dream Inc. remains the top holder of TuSimple (NASDAQ: TSP), affiliated with the China-based technology firm Sina Corp. You may want to keep regulatory risk from the SEC and others in mind before you purchase.
How to Buy TuSimple IPO (TSP) Stock
The TuSimple (NASDAQ: TSP) IPO will debut on April 14, so you might hear some buzz about the company. Furthermore, with Tesla (NASDAQ: TSLA) earnings coming up at the end of April, this entire sector could see action. To get ready for April 14, make sure to get your very own brokerage account set up with one of the best online stock brokers. Finally, don't miss out on future hot IPOs.
Step 1: Pick a brokerage.
Before you can think about buying shares in TuSimple (NASDAQ: TSP) or any other stocks, you need to pick a brokerage to open an account. Most brokers have eliminated commissions at this point, so you could save money.
You can choose from so many brokerages, so start your search by defining your individual investing goals. As a new investor, make sure to choose a brokerage that offers paper trading so you can practice with fake money first.
Keep your eye on the various promotional offers available from different brokerages. A lot of brokerages incentivize you to join with free stocks or trading funds.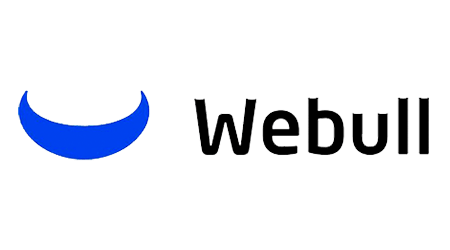 Best For
Intermediate Traders and Investors
Best For
Intermediate Traders and Investors
1 Minute Review
Webull, founded in 2017, is a mobile app-based brokerage that features commission-free stock and exchange-traded fund (ETF) trading. It's regulated by the Securities and Exchange Commission (SEC) and the Financial Industry Regulatory Authority (FINRA).
Webull offers active traders technical indicators, economic calendars, ratings from research agencies, margin trading and short-selling. Webull's trading platform is designed for intermediate and experienced traders, although beginning traders can also benefit.
Webull is widely considered one of the best Robinhood alternatives.
Best For
Active traders
Intermediate traders
Advanced traders
Pros
Commission-free trading in over 5,000 different stocks and ETFs
No account maintenance fees or software platform fees
No charges to open and maintain an account
Leverage of 4:1 on margin trades made the same day and leverage of 2:1 on trades held overnight
Intuitive trading platform with technical and fundamental analysis tools
Cons
Does not support trading in mutual funds, bonds or OTC stocks

1 Minute Review
Robinhood is the broker for traders who want a simple, easy-to-understand layout without all the bells and whistles other brokers offer. Though its trading options and account types are limited, even an absolute beginner can quickly master Robinhood's intuitive and streamlined platform. On the other hand, more advanced traders might be frustrated by Robinhood's lack of technical analysis tools, a feature that's now nearly universal across other platforms.
Best For
Beginner traders
Mobile traders
Pros
Streamlined, easy-to-understand interface
Mobile app with full capabilities
Can buy and sell cryptocurrency
Cons
Almost no trading analysis tools available
Only taxable brokerage accounts available
No option to open a retirement account
No access to mutual funds, forex or futures trading
Limited customer service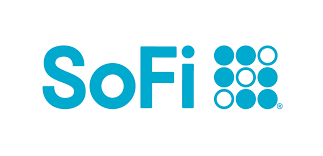 Step 2: Decide how many shares you want.
Next, you need to decide how many shares of TuSimple you want to buy. Start by looking at the stock price, while also considering factors such as your time horizon and risk tolerance.
Before deciding on a share amount, remember that you should never invest money that you can't afford to lose. While any stock can go down, a brand new IPO in a brand new industry offers considerable risk. As a result, consider investing less capital than normal and setting stop losses.
Step 3: Choose your order type.
Once you know how many shares you want to buy, you need to settle on an order type to use. The best order type depends on individual preference and the type of stock you plan to trade.
Consider using a limit order here, as it will ensure you can control the price you pay for your shares. While it may take longer to fill your order, doing this will help you have much more control over your risk. If you opt for a market order, your broker will execute it immediately at the National Best Bid and Offer (NBBO) price. This can often result in price slippage and immediate losses, especially when buying a brand new IPO.
Step 4: Execute your trade.
Finally, you need to execute your trade. You just need to press the "buy" button on your brokerage platform. This will communicate the order to your broker, who will then execute it for you according to your instructions. You will see your shares of TuSimple (NASDAQ: TSP) show up in your brokerage account.
TuSimple Restrictions for Retail Investors
TuSimple (NASDAQ: TSP) will have its IPO on the NASDAQ exchange. Since this is one of the major exchanges in the United States, retail investors won't face restrictions.
TuSimple Pre-IPO
Unfortunately for regular investors, you cannot easily invest in TuSimple (NASDAQ: TSP) prior to its IPO date. However, through Click IPO, many retail investors can get early access to shares of other companies prior to the general public.
Is it TuSimple?
Throughout 2020 and beyond, numerous emerging technology companies saw explosive growth, like Luminar Technologies Inc. (NASDAQ: LAZR) or EV companies such as Fisker Inc. (NYSE: FSR), it seemed that investors couldn't help but pile into these stocks. Stocks don't offer complete guarantees but it seems like autonomous vehicle maker TuSimple (NASDAQ: TSP) could be the next hot emerging technology stock.
Turn to Webull
0 Commissions and no deposit minimums. Everyone gets smart tools for smart investing. Webull supports full extended hours trading, which includes full pre-market (4:00 AM - 9:30 AM ET) and after hours (4:00 PM - 8:00 PM ET) sessions. Webull Financial LLC is registered with and regulated by the Securities and Exchange Commission (SEC) and the Financial Industry Regulatory Authority (FINRA). It is also a member of the SIPC, which protects (up to $500,000, which includes a $250,000 limit for cash) against the loss of cash and securities held by a customer at a financially-troubled SIPC-member brokerage firm.