Want to know how to buy Tron? You can buy TRX on Binance!
Founded in 2017 by Justin Sun and the non-profit Tron Foundation, Tron is a decentralized blockchain platform specializing in entertainment and content sharing. The Singapore-based company has 1 of the world's fastest growing public blockchains that uses peer-to-peer (P2P) technology boasting over 1.3 billion transactions and 16 million accounts.
Tron's Tronix (TRX) cryptocurrency is listed on more than 130 exchanges and has the distinction of offering its own world-class wallet. The TRX cryptocurrency also acts as the basic unit of account for the Tron blockchain.
Tron has even been likened to a next generation social media outlet since the Tron crypto ecosystem lets you create and share content with anyone, anywhere. Unlike social media sites like Facebook and Twitter, the Tron cryptocurrency ecosystem compensates you for the data and content you create.

TRON
JOIN THE MOON OR BUST EMAIL LIST
Our team is diligently working to keep up with trends in the crypto markets. Keep up to date on the latest news and up-and-coming coins.
In addition, Tron's decentralized distributed storage technology gives you the freedom of creating and uploading content directly into the Tron network without the concern of being censored by big tech companies like Google, Spotify or YouTube. If you want to know how to buy TRX, use our step-by-step guide to get started today.
How to Buy Tron
Open an Online Account

Before you can buy cryptocurrencies, you'll need to open an online account with a broker or cryptocurrency exchange. Instructions appear below for opening an account with eToro, one of the world's largest and most reputable cryptocurrency brokers with a unique social trading features.

Buy a Wallet

After opening your account with an exchange or broker, you'll need a crypto wallet to store your cryptocurrency in. Some exchanges and brokers allow you to store your coins in their wallet, although your investment may not be as secure as holding your coins in your own wallet. 

While there are many different kinds of crypto wallets that support the Tron network, we like the Exodus wallet ecosystem for its versatility.

If you're curious, the different types of cryptocurrency wallets are:

Hot wallets. This very accessible type of wallet is generally used on devices that connect to the internet, although it offers the least amount of security. Tron software wallets are an example of this type of wallet that can easily be downloaded at no cost. 
Hosted wallets. A hosted wallet lets you hold your digital currency on a third-party, a crypto broker's or an exchange's server. In this type of wallet, the host retains control of the keys to your cryptocurrencies. Such wallets can have security issues due to the threat of hacking. 
Cold wallets. These consist of hardware wallets that hold your cryptocurrencies offline. This type of wallet offers the highest level of security since your coins are held on a device not connected to the Internet, although they can be subject to physical loss if you misplace the hardware. 
Decentralized wallets. This style of wallet lets you send or receive cryptocurrency in your wallet anywhere in the world. They eliminate 3rd party risk associated with hosted wallets. 

Make Your Purchase

Once you've opened and funded an account and have obtained a compatible wallet, you can now make your first TRX purchase. You'll also need access to a trading platform that lets you make transactions in your newly opened account. 

This is where you'll select the cryptocurrency you plan to purchase. After purchasing the amount of cryptocurrency desired, your coins can then be transferred from the hosted wallet on the platform to your chosen wallet. 
Crypto Brokers for Tron (TRX)
Crypto Wallets For Tron (TRX)
The Exodus ecosystem is a clean and beginner friendly way to access your Tron wallet. Wether you're on the go or sitting behind the desk at home, Exodus has an app for you to buy, sell or trade.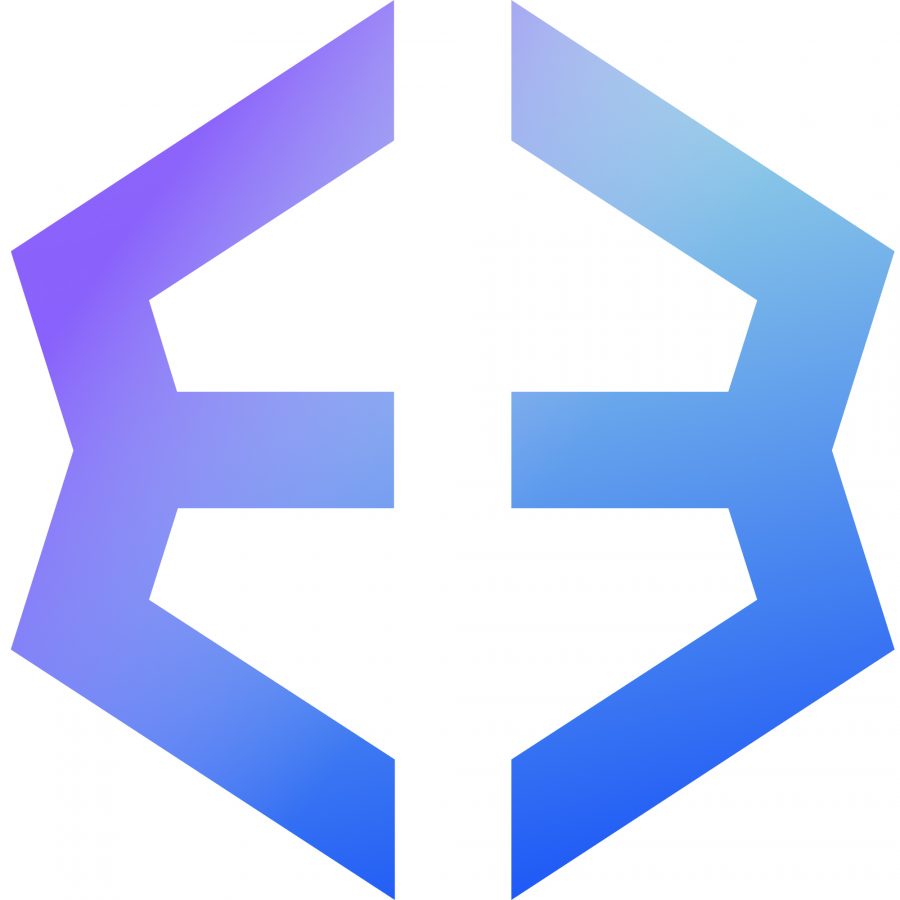 Best For
Staking Crypto + Earning Rewards
1 Minute Review
Founded in 2015, Exodus is a multiasset software wallet that removes the geek requirement and keeps design a priority to make cryptocurrency and digital assets easy for everyone. Available for desktop and mobile, Exodus allows users to secure, manage and exchange cryptocurrencies like Bitcoin (BTC), Ethereum (ETH) and more across an industry-leading 10,000-plus asset pairs from a beautiful, easy-to-use wallet. The noncustodial functionality is encrypted locally on users' own devices, ensuring privacy, security and complete control over their wealth. Exodus is on a mission to empower half the world to exit the traditional finance system by 2030.
Best For
Newcomers to the cryptocurrency world
Ease of use
Trezor integration
Pros
Free
Huge selection of cryptocurrencies
Excellent 24/7 customer support
No personal info needed
Cons
FTX app not available on the mobile app
Trade or Sell Your Cryptocurrency
Once you have gone ahead and purchased your TRX cryptocurrency, you will have established a long position in it that will appreciate in value if the digital currency's price rises. Next you need to watch the market and decide whether to hold or sell your TRX cryptocurrency as its value shifts. Your trading or investment style, your risk tolerance and your overall plan will generally determine when to sell the cryptocurrency you purchased.
With TRX trading under $0.03, you may just want to purchase a block of this inexpensive cryptocurrency as an investment to put into a wallet where you can forget about it for a few years. This strategy has worked out well for many cryptocurrency investors, most notably those who purchased Bitcoin in its infancy. A comparison table of brokers you can use to purchase cryptocurrencies appears below.
Disclosure: eToro USA LLC; Investments are subject to market risk, including the possible loss of principal. Virtual currencies are highly volatile. Your capital is at risk.
1 Minute Review
eToro is headquartered in Cyprus, England and Israel. A major eToro plus is its social trading operations, which allows new clients to copy trade the platform's best performers. Its social trading features are top notch, but eToro loses points for its underwhelming research and customer service features.
Best For
Investors looking to CopyTrade other traders
Simple user interface
Pros
Several major cryptocurrencies and altcoins
Expansive network of social trading features
Large client base for new traders to imitate
Current Crypto Prices
Should You Buy Tron Now?
With PayPal's groundbreaking announcement that its major online payments platform will allow clients to hold and pay with Bitcoin, Ethereum, Bitcoin Cash and Litecoin, many alt-coins have been left behind. Lesser known digital currencies like TRX have not gained nearly as much, and it has a good chance of catching up to Bitcoin if payment platforms like PayPal indicate support for them is also forthcoming.
The digital currency market is still growing, so investing in TRX sooner rather than later would probably be a prudent move if you think long term appreciation seems likely. Tron's platform and ecosystem also show considerable promise as the next step in social media, and its native TRX digital coin looks like a viable and inexpensive cryptocurrency.
Frequently Asked Questions
Tron, a digital currency, combines social media, entertainment and storage technology to create a unique way of sharing, buying and selling content. Tron pays you for content using cryptocurrency.
Answer Link
Tron is a legitimate platform that pays digital currency to creators after investors buy its content on the network.
Answer Link