Want to jump right to the answer? You can buy ENJ on Gemini and eToro.
Downloadable content within the gaming industry is a multibillion-dollar market. Gamers spend money on in-game items, currencies and customizable content to enhance their gaming experience. Most games don't have marketplaces to buy and sell this content on the secondary market, however, making rare in-game items extremely illiquid.
Enjin is revolutionizing the way game developers and gamers interact with in-game purchases through giving in-game assets intrinsic value.
What is Enjin?
Enjin has combined nonfungible tokens (NFTs) with the gaming industry. Game developers can use Enjin's platform to create video game items as NFTs, creating a new way for game designers to make a profit. Also, players can benefit from being able to sell these in-game items on Enjin's NFT marketplace.
Aside from being able to sell in-game items to other players, each in-game item on Enjin has real intrinsic value. This is because it costs Enjin tokens to mint an NFT on Enjin's network; these tokens are then locked into the gaming NFT. If they so decide, gamers are able to "melt" their NFTs, essentially deleting the NFT and recovering the Enjin tokens that were locked in it.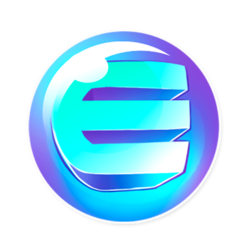 Enjin Coin
JOIN THE MOON OR BUST EMAIL LIST
Our team is diligently working to keep up with trends in the crypto markets. Keep up to date on the latest news and up-and-coming coins.
Enjin Co-Founder Witek Radomski helped code the ERC-1155 Ethereum token standard. This token standard is used on Enjin's network to give game developers the ability to tokenize both fungible and nonfungible in-game assets.
For example, a game could have a fungible asset (like rubies, gems, elixir) and nonfungible assets (weapons, buildings, skins) within the same smart contract. This flexibility within the ERC-1155 token standard gives game developers a variety of income paths while simultaneously incentivizing gamers to earn in-game currency and find special items.
Brief History of Enjin
Enjin is one of the few companies in the blockchain industry that was founded before the prominence of cryptocurrencies. Radomski and Maxim Blagov founded Enjin in 2009 as a gaming community platform and they organically grew their platform to over 20 million users.
The team at Enjin has been busy developing its platform to gain new users. The company has secured major partnerships with game developers like Atari and Microsoft. Also, the platform released its Efinity Blockchain this month, making NFT transactions much cheaper.
Coinbase added support for the coin earlier this month, and the price shot up to $4 when the token was listed on the exchange. Since then, the coin has retraced 50%. Because Enjin is the leader in the blockchain gaming space, long-term investors take advantage of these dips to continue accumulating Enjin tokens.
Enjin Network had its initial coin offering (ICO) in November 2017. The ICO raised $23 million in just 1 day, issuing its tokens at a rate of 6,000 Enjin tokens per Ethereum token. In terms of U.S. dollars, Enjin tokens began trading hands at about $0.02. The cryptocurrency is currently trading just over $2, outperforming Bitcoin's returns by over 400%.
How to Buy Enjin (ENJ)
Open an online account.

Enjin is supported by Coinbase and Binance. If you already have an account with either of these platforms, you can skip this step. If you don't have an account, making one is easy and only takes a few minutes. 

To make an account with either of these cryptocurrency exchanges, all you need to do is provide an email address and create a password. Before you begin trading, however, you'll need to verify your identity for tax purposes. Some information you'll need to provide to the exchange includes your Social Security number, a photo of your driver's license and your birthday. 

Buy a wallet (optional).

Before you invest in Enjin, you should consider where you'll be storing your tokens. Unless you're actively trading your crypto, it's not recommended to store your assets on an exchange. Cryptocurrency exchanges are large targets for hackers, and several platforms have been hacked in the past.

Instead, you should use a cryptocurrency wallet to store your Enjin. Software wallets are free to download, and they give you much better protection than crypto exchanges. If you want to store your cryptocurrency assets in the most secure way possible, then you should opt for a hardware wallet. Hardware wallets are physical devices that store your cryptocurrency offline, making it impossible for your funds to be hacked.

Make your purchase.

Depending on the platform you use to invest in Enjin, the way you purchase the token will differ. Coinbase lets you buy Enjin with funds from your bank account, making it easy to begin investing in crypto. If you already have cryptocurrencies on Coinbase, you can use its conversion feature to swap cryptocurrencies you already own for Enjin tokens.

If you use Binance to make your purchase, you can buy Enjin with either USDT or Bitcoin. Tether (USDT) is a stablecoin pegged to a dollar, so it simulates investing with fiat currency. Some traders prefer to trade with Bitcoin — it gives them an idea of their returns in comparison to Bitcoin's return on investment.
Best Crypto Exchanges

1 Minute Review
Gemini is a cryptocurrency exchange and custodian that offers investors access to over 100 coins and tokens. Founded in the US, Gemini is expanding globally, in particular into Europe and Asia. Offerings include both major cryptocurrency projects like Bitcoin and Ethereum, and smaller altcoins like Orchid and 0x.
Gemini is 1 of the only brokers with multiple platform options based on skill level. New investors will love the streamlined interface of Gemini's mobile and web apps, while advanced investors might appreciate all the tools that come with ActiveTrader. 
In addition to a host of platform choices, Gemini users also have access to insured hot wallets to store tokens without worrying about digital asset theft. Learn more about what Gemini can do for you in our review.
Best For
New investors looking for a simple mobile and web app
Day traders looking to use technical analysis tools
Users looking for a 1-stop-shop to buy, sell and store all of their cryptos
Pros
Easy and quick signups — can get started in as little as a 5 minutes
Multitude of platforms to accommodate traders of all skill levels
Hot wallets include insurance to protect your from theft and hacking attempts
Cons
Charges both a commission and a convenience fee for users buying and selling through the desktop or mobile app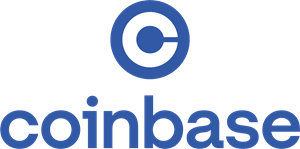 1 Minute Review
Coinbase is one of the Internet's largest cryptocurrency trading platforms. From Bitcoin to Litecoin or Basic Attention Token to Chainlink, Coinbase makes it exceptionally simple to buy and sell major cryptocurrency pairs. 
You can even earn cryptocurrency rewards through Coinbase's unique Coinbase Earn feature. More advanced traders will love the Coinbase Pro platform, which offers more order types and enhanced functionality.
Though Coinbase doesn't offer the most affordable pricing or the lowest fees, its simple platform is easy enough for complete beginners to master in as little as a single trade.
Best For
New cryptocurrency traders
Cryptocurrency traders interested in major pairs
Cryptocurrency traders interested in a simple platform
Pros
Simple platform is easy to operate
Comprehensive mobile app mirrors desktop functionality
Coinbase Earn feature rewards you with crypto for learning about available coins
Cons
Higher fees than competitors
Best Crypto Wallets
Here are the best software and hardware wallets for Enjin.
Best Hardware Wallet: Ledger Nano S
Ledger is the most popular hardware wallet brand on the market — it's both affordable and secure. The Ledger Nano S supports over 1,000 different cryptocurrencies, so it's likely the only cryptocurrency wallet you'll ever need to buy.
Best Software Wallet: Coinbase Wallet
Coinbase Wallet is a mobile app made by Coinbase that lets you take control of your cryptocurrency. The wallet is an all-in-one place to store your crypto assets and NFTs. You can even trade crypto directly from Coinbase Wallet, as it's integrated with decentralized exchanges on Ethereum.
BZ
Bonus:
Since Enjin tokens are needed to mint NFTs on Enjin's network, a viral game that uses Enjin could make the price of the asset skyrocket. Every NFT lessens the supply of Enjin tokens –– an increase in demand results in a decrease in sup
Trade, Sell or Convert your Enjin Tokens
When you want to sell your Enjin tokens, you'll need to transfer your funds from your Ethereum wallet to your cryptocurrency exchange. You can sell your Enjin tokens for either Bitcoin or Tether (USDT) on Binance, giving you the option to keep your funds invested in cryptocurrency if you so desire.
Since Enjin is an ERC-20 token, you can swap your tokens for any other Ethereum-based token on a decentralized exchange (DEX). Uniswap is the leading DEX and it's very easy to use. To swap tokens on Uniswap, you'll need to connect your Ethereum wallet to Uniswap's website, then choose which tokens you want to swap for.
Current Crypto Prices
Cryptocurrencies have performed great so far this year. Institutions are legitimizing cryptocurrencies by adding crypto assets to their portfolios, and more and more retail investors are buying Bitcoin to hedge against inflation.
The cryptocurrency market has been particularly volatile in April, with Bitcoin reaching a new all-time high above $64,000 before correcting to below $50,000. Watching major cryptocurrencies' prices can give you an idea of the cryptocurrency market sentiment, so be sure to keep an eye on price movements.
Is Enjin a Good Investment?
With millions of users and a robust ecosystem of content creators, Enjin is set up to do well in this cryptocurrency bull market. The supply of Enjin tokens is deflationary, meaning that the total supply of tokens will become more scarce with time. This being said, most altcoins are highly correlated with Bitcoin. If Bitcoin isn't able to sustain its growth, it's unlikely that other cryptocurrencies will continue to rise.