Want to jump straight to the answer? You can buy ABYSS on Changelly.
Investors who are interested in the emerging markets of decentralized finance and its practical applications may be interested in adding Abyss to their portfolios.
Abyss.Finance has a range of exciting projects it hopes to launch in 2021 and beyond, including masternode incorporation and entry into the growing non-fungible token market. Learn more about how to buy Abyss with our guide for beginners.
What is ABYSS?
Abyss.Finance is a financial service provider offering a range of decentralized finance (DeFi) and centralized finance products. The company is currently involved primarily in the gaming sphere, but soon plans to expand into the non-fungible token (NFT) marketplace.
Abyss.Finance's native token, ABYSS, is an Ethereum-based ERC-20 token used on the company's gaming network, The Abyss. Users on The Abyss can earn rewards in the form of ABYSS for referring users to the platform, completing in-game achievements, adding high-ranking games to the marketplace and more. Users will also be able to earn tokens through staking as early as quarter 2 of 2021.
Brief History of ABYSS
Abyss was introduced in 2018, with its token debuting on the exchange market on June 8, 2018. Introduced at an initial price of about $0.0069 per token, the price of ABYSS quickly fell, reaching an all-time low value of about $0.0042 per token in December 2018.
Since then, the Abyss token has seen a resurgence in value, peaking at an all-time high value of about $0.156 per token in February 2021. Abyss currently has a total market capitalization of about $15.4 million and a daily trading volume of about $862,000.
Open an online account.

The easiest way to invest in Abyss (or any type of cryptocurrency) is to open an account with a broker that supports Abyss trading. A cryptocurrency broker is an online service provider that will help you buy and sell cryptocurrencies using its unique trading platform.

Depending on where you live, you may have a few options to find a broker that offers Abyss trading, or you may be limited to ERC-20 exchanges like Uniswap. 

When selecting a broker, you might want to consider the following factors:

Funding options for your account: Some brokers allow you to fund your account using bank transfer or payment services, while others require you to fund your account with existing cryptocurrency. If you've never bought or sold cryptocurrency before, you might want to look for an exchange that supports traditional funding methods.
Commissions and account fees: Be aware of any fees or per-trade commissions that each broker charges. These fees can quickly cut into your trading profits, especially if you're a frequent trader.
Local availability: Not every exchange is able to open accounts for users in every state or country. Check local exchange availability before you open your account.

Not sure where to begin your search? Consider starting with a few of our favorite brokers we've partnered with below.

Buy a wallet (optional).

If you plan on holding your Abyss tokens for more than a few weeks, it's a good idea to transfer your investments to an off-exchange wallet. A cryptocurrency wallet provides you with a private set of keys that you can use to store your tokens, which lowers the possibility that you'll lose your investment if your exchange is targeted in a hack.

There are 2 major types of cryptocurrency wallets that you can use to store your investments:

Hardware wallets: Hardware wallets (sometimes referred to as "cold storage wallets") are physical devices that hold your cryptocurrencies in an offline account. Cold storage options are more expensive than software wallets and typically hold fewer types of crypto, but they provide you with the highest level of security for your coins and tokens.
Software wallets: Software wallets (sometimes referred to as "hot wallets") are phone or desktop applications that store your tokens in a private online account. Unlike hardware wallets, software wallets must be connected to the internet to access your tokens and coins, which means that they may be more susceptible to hacks when compared to offline storage options. However, they provide investors with a free option to store their cryptocurrency, which can be useful for new investors and investors who only own a small amount of cryptocurrency.

Browse a few of our favorite wallet options below to start your search. 

Make your purchase.

After you know how you want to store your tokens and your account is open and funded, all that's left to do is place your buy order to invest in Abyss. If you've bought or sold stocks before, you'll likely already be familiar with the types of orders that your broker will provide you with access to. 

Some of the most common order types you might see can include:

Market orders: Market orders are executed at the current market rate as soon as your broker can fill them. Market orders give you less control over the price that you pay per token but allow you to ensure that your order is filled as quickly as possible.
Limit orders: Limit orders are filled only at or below a specific price per token called a "limit price." Limit orders give you complete control over the price that you pay per token, but your order will not be filled if the limit price isn't reached.

Once you submit your order, it's up to your broker to purchase the tokens on your behalf and deposit them into your exchange wallet. If you prefer to hold your tokens off-exchange, you can transfer them using your hot or cold storage wallet address after your transaction closes. 

The amount of time it will take to see your tokens in your account will vary depending on a range of factors, including everything from market demand to the type of order that you placed.

Bonus section: Abyss has announced that it will introduce a marketplace for non-fungible tokens (NFTs) in the 1st or 2nd quarter of 2021. It's possible that the growing popularity of NFTs will bring more attention to Abyss and its token.  
Best Crypto Exchanges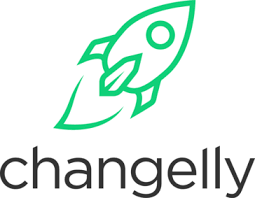 Best For
Instant exchanges
Best Crypto Wallets
Here are the best software and hardware wallets for BitTorrent.
Best Hardware Wallet: Ledger Nano X
If you're new to cryptocurrency investing, you'll probably want to choose an easy and straightforward wallet option to store your Abyss tokens.
The Ledger Nano X provides new users with an easier way to store and manage independent blockchain projects (like Bitcoin and Litecoin) as well as Ethereum-based ERC-20 tokens (like Abyss and Ripple). Connect to your iOS device, Android device or desktop wallet using Bluetooth to effortlessly transfer your coins and tokens with just a few taps.
Best Software Wallet: Coinbase Wallet
Coinbase is among the United States' most popular cryptocurrency exchanges. Now the broker has introduced its own customizable wallet as well. The Coinbase Wallet allows you to store Bitcoin, Ethereum and any ERC-20 token (including Abyss) in a single convenient wallet.
One of the Coinbase Wallet's most unique features is its money-transfer system. When you need to send cryptocurrency to a friend or family member, you'll no longer need to memorize a long string of numbers and letters. Instead, the Coinbase Wallet allows you to send and accept funds using standard usernames, similar to apps like Venmo and Cashapp.
Trade, Sell or Convert your Abyss
Once your order is filled, you must decide how you want to earn a return on your investment. Most investors earn a return on their initial investment in 1 of 3 ways:
Trading: Actively trading your Abyss usually involves strategically converting your tokens to a stablecoin (like Tether) when the price of Abyss is high, then converting your stablecoin back to Abyss when the price drops. You can store the excess Abyss long-term or sell it.
Selling: Sellers usually hold their tokens for long periods of time, selling when they've made a significant singular profit. If you believe in the long-term potential of Abyss, you may want to store your tokens in an off-exchange wallet.
Converting: Some users store their Abyss tokens on an ERC-20 exchange (like Uniswap) and use them to convert between other, smaller tokens. Though this isn't a typical strategy for tokens with as small of a market capitalization as Abyss, it's still possible. The currencies that you can convert between will vary based on the exchange you choose.
Current Crypto Prices
Cryptocurrency prices are constantly moving. Browse a few of today's top market movers using the chart below.
Is Abyss a Good Investment?
Abyss's development is still in its infancy, and the long-term prospects of the project remain a mystery. However, Abyss's growing development in the gaming and NFT sphere could attract new investor attention to the token in 2021 and beyond.
If you do decide to invest in Abyss, be sure that it makes up only a small percentage of your overall investment portfolio.