Coronavirus has halted food service to curbside pickup or even complete shutdown in many areas. The restaurant industry employs more than 15 million Americans. If you're 1 of those 15 million, you may find yourself at home with no income.
Tap into technology to help you earn some extra cash. Check out our guide for some innovative ways to make money from home during COVID-19.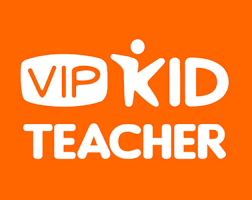 1. Tutor Remotely
You can make up to $22 per hour and work when you want to as an English teacher with VIPKid. VIPKid is a global education technology company that provides real-time online English immersion learning. It employs approximately 100,000 teachers for 700,000 students. The company streams more than 5,000,000 classes each month.
All lesson plans are provided for you and sessions are always 1-on-1. You can sign on for a 6-month minimum and work as many or as little hours as you wish each month.
There are a few requirements. You must have a bachelor's degree — any major is okay. You also have to be eligible to work in the U.S. or Canada. Teaching or tutoring experience of some kind is preferred, and a teaching certification will move your application to the top.
2. Deliver Groceries
Even if your state or city is on virtual lockdown, people still have to eat. Make enough to stay afloat and serve your neighbor by delivering groceries for Shipt.
Shipt is an online service that allows consumers to enter their shopping list and pay for same-day delivery. This is where you come in. Much like Uber, you can sign up as an Shipt shopper through its app and choose a local client's groceries. There are no set hours — just open the app and shop when it works for you.
Shipt shoppers make anywhere from $10 to $17 per hour, and clients are strongly encouraged to tip $5 or 20% — whichever is higher.
Clients can choose a Leave at My Door Delivery option during COVID-19, so even though you'll spend some time around people in the grocery store, you'll probably have less personal contact with clients. Be sure to sanitize your cart and wash your hands frequently as you work. Keep hand sanitizer in your car.
You must be at least 18 years old and eligible to work in the U.S. Regular access to a vehicle is a must, and you should be able to lift 50 pounds.
Shipt is widely available in most major cities and operates in mainstream grocery stores. Download the app, shop and deliver a few orders to start making money today.
Best For
People looking for a convenient, secure way to sell their items
3. Sell Your Old Stuff
Shelter-in-place orders mean there are no more excuses for avoiding a minimalist lifestyle. Start sifting through your old stuff and sell it with Decluttr.
Decluttr specializes in selling old tech like phones, computers, CDs and video game systems. Once you find a few things to sell, you can get a free instant valuation by searching the product through Decluttr's website or entering the product information in the company's app.
That valuation is locked in for 28 days. Once you're sure you want to sell, pack up your items in any box and wait for Decluttr to send its Welcome Pack with a free shipping label. Find your nearest UPS shipping point, and Decluttr will pay you automatically through PayPal, direct deposit or a hard copy check in the mail. You can even donate your proceeds directly to your favorite charity.
You have to send at least 10 media items or 1 tech item, and your total valuation must be at least $5. For the best experience, Decluttr recommends downloading its free app.
4. Get in Touch with a Financial Advisor
You might feel like COVID-19 has not only changed your day-to-day work rhythm but also completely reshaped your financial future. Take a look at SmartAsset If you need to rethink your money management. SmartAsset is a financial tech company aiming to provide the best personal finance advice on the web.
The site offers free and personalized tools to help you make smart financial decisions. Its automated financial modeling technology simulates how decisions will affect you financially. Check out home affordability calculators, tax return calculator or the 401(k) calculator. Of course, you'll find SmartAsset features click-throughs to recommended providers, but the site maintains editorial integrity apart from its partner relationships.
Calculators and online advice can't replace the professional services of a financial advisor. Enter your ZIP code on SmartAsset's homepage to get connected with up to 3 financial advisors near you. All of these advisors are already vetted, and you'll complete a themed survey to ensure that recommended advisors are suited to your needs. Use SmartAsset's online tools to book an in-person appointment.
5. Trade Stocks
Trade stocks online to drum up some income.
Gainers
Session: May 26, 2022 4:00 pm – May 27, 2022 3:59 pm
Symbol
Open
Close
Change
Change %
Volume
BHAT


Blue Hat Interactive

0.15
1.44
1.29
878.92%
89.46K
AVDL


Avadel Pharmaceuticals

1.07
2.48
1.41
131.30%
160.68M
BZQ


ProShares UltraShort MSCI Brazil Capped

10.08
19.99
9.91
98.31%
85.73K
SCC


ProShares UltraShort Consumer Services

14.06
27.02
12.96
92.17%
35.95K
ONCT


Oncternal Therapeutics

0.82
1.55
0.73
89.30%
20.46M
GLUr


The Gabelli Global Utility and Income Trust Rights (expiring June 23, 2022) Rights

0.05
0.09
0.04
77.18%
74.80K
SIGA


SIGA Technologies

9.64
13.63
3.99
41.39%
99.67M
ALLR


Allarity Therapeutics

2.06
2.88
0.82
39.80%
2.98M
Losers
Session: May 26, 2022 4:00 pm – May 27, 2022 3:59 pm
Symbol
Open
Close
Change
Change %
Volume
RESI


Front Yard Residential

6174.01
12.90
-6161.11
-99.80%
0.88K
HOTL


Kelly Strategic ETF Trust Kelly Hotel & Lodging Sector ETF

4725.30
14.37
-4710.94
-99.70%
0.38K
XDNA


Strategic CRISPR & Gene Editing Technology ETF

2754.35
9.98
-2744.37
-99.64%
2.12K
SUBS


Fount Subscription Economy ETF

1405.83
18.85
-1386.98
-98.66%
3.67K
DIG


ProShares Ultra Oil & Gas

174.31
45.09
-129.22
-74.14%
22.67K
UYM


ProShares Ultra Basic Materials

105.31
27.55
-77.76
-73.84%
15.79K
PSHG


Performance Shipping

1.82
0.67
-1.15
-63.19%
11.92M
IOVA


Iovance Biotherapeutics

15.12
7.04
-8.08
-53.44%
35.11M
Online brokers allow you to set up an account easily. Once you add a little money, you can search the company you'd like to invest in — don't forget to do thorough research!
Your online broker will have a clear-cut form to buy, and you'll need to fill in the blanks. The 2 most common order types are market and limit — play it safe and choose limit. Choosing a limit order means you'll never pay more than what you enter, and you'll never sell for less.
To complete your buy, give attention to the time frame. Try setting your time frame for the end of the day as you begin. Then you won't forget about your buy overnight. Click enter, and you've made your first trade.
If you've never traded stocks, don't worry — there's a slew of online courses to get you up to speed.
6. Tap into Your Talents
Everyone is looking for entertainment right now, and social media can help you connect with your niche market. As a restaurant employee, you could offer cooking tutorials or recipes to make creative use of pantry staples. Proper sanitation is a must right now, so educating audiences about how to get from the grocery store to home safely could be your schtick. Constructing and delivering meal kits or simply volunteering to assist your neighbor in need could fill your time.
Outside your profession, maybe you're able to tap into talents such as sharing the arts through music or providing emergency childcare. Take a look at how society has changed during social isolation, and see if you can match new needs with your skillset.
Disclosure
* Only Entity (non-Institutional), IRAs, Individual or Joint equities and futures accounts with the correct promotional code entered and funded with New Assets (as defined below) greater than $499.99 are eligible for this cash offer. To qualify, you must enroll your existing or new account (the "Account") either by entering the promotional code on your new account application or by requesting to enroll, via telephone, with a TradeStation Representative. You must fund the Account with New Assets within 45 calendar days of Account enrollment. New Assets is defined as cash or securities held at a financial institution other than TradeStation (assets transferred from an existing TradeStation account do not qualify). Your Account will not qualify for the cash offer if you withdraw or transfer assets from your Account, then redeposit them into the Account. New Assets will be aggregated during the 45-calendar day period following the enrollment date to determine the amount of your cash offer. TradeStation will calculate your eligibility to receive a cash offer by adding all New Assets deposited or transferred into the Account during the Promotional Period, reduced by any withdrawals or transfers from the Account during the 270-calendar day holding period following the last day upon which you funded your Account with New Assets during the Promotional Period ("Qualifying Assets"). Asset fluctuations (up or down) do not affect the calculation of Qualifying Assets. The cash offer will be determined based on Qualifying Assets in the Account as follows: Less than $500 – cash reward of $0; $500 – $24,999 – cash reward of $50; $25,000 – $99,999 – cash reward of $250; $100,000 – $199,999 – cash reward of $400; $200,000 – $499,999 – cash reward of $800; $1,000,000 – 1,999,999 – cash reward of $3,000; $2,000,000 or more– cash reward of $5,000. Your one-time cash reward will be deposited into the Account the month following the end of the 270-calendar day holding period. Customers who receive promotional offers from any TradeStation affiliate may be subject to IRS Form 1099-MISC reporting requirements should the total value of those items exceed $599 in a calendar year. Please consult a tax professional. This promotional offer does not apply to charges associated with overnight fees, regulatory fees or other account fees and charges, including margin interest, if any. Your account will be considered and approved or disapproved based on all relevant factors, including your financial situation and trading experience. Prices, fees, costs and terms are subject to change. This offer cannot be combined with any other offers. Only one offer per client on one qualifying account. Clients who received previous cash offers from TradeStation are ineligible. Additional restrictions apply. TradeStation reserves the right to terminate this offer or change the terms and conditions at any time.
Make Money Now
Don't let the weight of the world stop you from taking action to get your finances in order. While side gigs can't replace your career, leveraging tech to bring in some income is a smart move to get you by.
Eventually, COVID-19 will pass, but in the meantime, it's wise to check out our live updates. We feature a timeline of the world's reaction to the pandemic, as well as a link to good news highlighting our country's will to fight back. Benzinga will keep you on top of the impact of coronavirus until you can get back to work.

Related content: Best Restaurant Stocks