Benzinga Money is a reader-supported publication. We may earn a commission when you click on links in this article.
Learn more.
Nannies dedicate their professional lives to caring for clients' children. As coronavirus sweeps through the country, many parents have shifted to remote offices, keeping their kids at home under their care.
Social distancing or shelter-in-place orders don't mean you have to survive without income. Take a look at Benzinga's guide to learn how nannies can make money from home during COVID-19.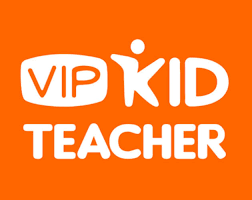 1. Tutor Remotely
Continue your passion for nurturing children by teaching English with VIPKid — a global education company that provides online English immersion learning. You'll join more than 100,000 teachers to help the company stream over 5 million classes every month.
Teachers can make up to $22 per hour. All lesson plans are provided for you and sessions are always 1-on-1. You can sign on for a 6-month minimum and choose your own flexible hours.
VIPKid requires you to have a bachelor's degree and be eligible to work in the U.S. or Canada. Teaching or tutoring experience of some kind is preferred, and teaching certification is even better.
2. Deliver Groceries
Groceries are still essential as we weather COVID-19, so you could be of service to families and make some cash as an Shipt delivery employee. 
Shipt is an online service that provides same-day grocery delivery. Sign up through its app to become a Shipt shopper and delivery person. You can choose a local client's grocery order in the lineup  — then complete the shopping and drop it off. Shipt requires no set hours. Like Uber, you just open the app and work when you're available.
You can bring in $10 to $17 per hour. The company encourages tipping — $5 or 20% is recommended — whichever is higher.

If you choose to sign on with Shipt, be sure to think about how you're going to approach sanitation during COVID-19. Clean your cart with the store's wipes or bring your own kit. Wash your hands before and after shopping. It's also a good idea to sanitize your car and carry hand sanitizer. 

Right now, Shipt clients can choose a "Leave at My Door" delivery option. This option is meant to serve as additional protection for both you and the client.  

Shipt employees must be at least 18 years old and eligible to work in the U.S. You need consistent access to a reliable vehicle and the ability to lift 50 pounds. 
3. Sell Your Old Stuff
Even if you've decided you're not leaving home, you can make money selling your old media and tech items through Decluttr.

Decluttr makes it easy to trade old phones, computers, CDs and video game systems for cash. Send at least 10 media items or 1 tech item to get started. Then, search your items on Decluttr's site or app for the valuation. For the best experience, Decluttr recommends downloading its free app. To make a sale, your total valuation must be at least $5.

Your items hold their valuation for 28 days. When you choose to sell, Decluttr will send you a free shipping label. You just need to box up your items and find the nearest UPS drop point.

Decluttr lets you choose how you receive payment — through PayPal, direct deposit or a check in the mail. If the world has you feeling philanthropic, you can even donate your proceeds to the charity of your choice.
4. Get in Touch with a Financial Advisor
Nannies are usually self-employed, often without health benefits or a retirement plan. Self-employed people can have a harder time accessing COVID-19 relief. If your financial situation has you feeling overwhelmed, it could be a good time to speak with a financial advisor.

Check out SmartAsset, a financial tech company that provides the best personal finance advice on the web.

Enter your ZIP code to get connected with up to 3 financial advisors who are already vetted by SmartAsset. The site's questionnaire drills down your personal needs to make the perfect recommendations. You can also continue with SmartAsset to book your in-person appointment with the advisor of your choice.

In addition to advisor recommendations, SmartAsset has free tools to help you understand the implications of your financial decisions. Its automated financial modeling technology includes calculators for you to weigh choices like renting versus buying. The site does include recommended providers for financial products.
5. Get Creative
Culture has changed drastically and quickly. The needs of homebound families are different from the needs of the overextended families of just a few weeks ago.

Spend some time thinking about how families' new needs might be met with your skillset. Odds are good you can make some money.

As a nanny, you could provide online learning opportunities for parents trying desperately to work at home full time and sustain a homeschool environment. DIY craft kits are in demand, and parents are ready to shell out for virtual field trips and more.
6. Trade Stocks
Maybe you've spent your days teaching nursery rhymes or orchestrating playdates — that doesn't mean trading stocks is beyond your reach. Anyone can trade stocks online. The best part is you can begin to make money now and continue to trade stocks for a passive income stream once you're back with the kids.
Gainers
Session: Apr 15, 2021 4:00 pm – Apr 16, 2021 3:59 pm
Symbol
Open
Close
Change
Change %
Volume
GFN


General Finance

12.17
18.96
6.79
55.79%
3.10M
MTSL


MER Telemanagement Solns

2.87
3.90
1.03
35.88%
93.96M
AKYA


Akoya Biosciences

20.00
26.82
6.82
34.10%
3.01M
STON


StoneMor

1.66
2.19
0.53
31.62%
9.94M
TIRX


Tian Ruixiang Holdings

12.37
16.17
3.80
30.71%
10.20M
Losers
Session: Apr 15, 2021 4:00 pm – Apr 16, 2021 3:59 pm
Symbol
Open
Close
Change
Change %
Volume
SQBG


Sequential Brands Gr

27.65
17.52
-10.13
-36.64%
23.84K
WHLM


Wilhelmina International

10.80
7.45
-3.35
-31.02%
1.51M
EBET


Esports Technologies

36.42
25.30
-11.12
-30.54%
5.32M
NXTD


Nxt-ID

1.04
0.78
-0.27
-25.49%
7.86M
SYTA


Siyata Mobile

11.76
9.00
-2.76
-23.47%
29.83K
Check out an online brokerage to set up an account quickly. Add some money and you're ready to find companies to invest in. Try to go in with an idea of which stocks you're interested in. A little online research will go a long way.

To complete the buy, fill out your broker's form, and choose the order type — the 2 most common are market and limit. A limit order is a safer bet because you'll never pay more than what you enter on the form, and your stocks will also never sell for less than that. Set your time frame to finish up and enter the buy.

Online courses about trading stocks are readily available if you want to learn the basics first.
Make Money From Home Today
The onset of COVID-19 can make your financial situation feel dire, but today is the day to take action and start making money. Anyone can get started with Decluttr, and if you're venturing out of the house, Shipt lets you bring in some income and serve your neighbor.

No doubt the children and families you work with are missing your care. As COVID-19 continues to spread, Benzinga will provide live updates so you'll know when the risk subsides and you can get back to caring for the kids.