FREE Trial with Benzinga Pro happening right now!
Whether you're an aspiring graphic designer or already work in the field and want to level up your skills, an online program may be a good fit. You can study from the comfort of your home while balancing your career, family and personal commitments.
Benzinga is here to help you find an online graphic design degree program that fits your needs, budget and lifestyle.
Why Choose an Online Graphic Design Degree?
An online graphic design degree prepares you for an exciting career that allows you to be creative each day. In most instances, assignments vary, and you'll have the leeway to leverage your expertise to create a breathtaking finished product that your employer or client loves.
Career opportunities are available in many of the top industries, like advertising, digital media, manufacturing, public relations, printing and publishing and hold one of the following jobs:
Art Director
Creative Director
Graphic Designer
Logo Designer
Marketing Specialist
Multimedia Designer
Product Developer
UX Designer
Web Designer
Another benefit of earning a graphic design degree is its earning potential. Most entry-level roles don't pay 6-figure salaries, but that doesn't mean you can't make a decent living. In fact, many graphic designers pursue freelance opportunities until they can land higher-level roles. Some go on to launch boutique digital media and marketing firms once they have enough experience under their belt.
Prefer to continue your studies? Most online graphic design degree programs help you acquire the foundational knowledge needed to excel in a graduate program.
How to Choose an Online Graphic Design Degree
Wondering which online graphic design degree programs are worthy of your time and money? There are many reputable options to choose from, so narrow your list by only considering programs that meet these criteria.
Accreditation
You want an online graphic design degree from a college or university that's accredited. This matters for a few critical reasons. For starters, this tells prospective employers that the institution has been evaluated by a regulatory body in the education sector and adheres to strict standards. It also makes your credits transferable should you decide to complete your degree elsewhere.
If the school is not accredited, you risk earning wasting money on a degree that won't be recognized by top employers. Plus, you won't be eligible by federal financial aid as it is only available to students who attend accredited institutions.
Hands-On Curriculum
To become a top-tier graphic designer, you must implement techniques through hands-on projects. Courses with long-winded lectures, quizzes and exams won't help you polish your skills.
You want a program that requires you to complete a series of assignments that will be critiqued by your peers and instructors. These projects also allow you to build a portfolio that will impress potential employers.
Affordability
Don't overlook the cost of attendance as you evaluate online graphic design degree programs. This is one of the more expensive investments you'll make in yourself, and it could pay dividends for years to come. Just make sure you're getting the most value for your money.
The rate for tuition and fees at your top schools should be comparable. If you find that some charge far more than others, eliminate them from your list. Avoid schools that implement substantial tuition and fee hikes each year.
Jobs Waiting for You with an Online Graphic Design Degree
Here are some of the top careers waiting on graphic design graduates.
Graphic Designer
Graphic designers leverage their creativity to develop visual concepts that capture the attention of customers. They work closely with art directors to flesh out the core objectives of the project, design layouts using software and tailor final designs for use in advertisements, brochures, magazines and reports.
On average, graphic designers earn $52,110 per year.
Animator
Prefer to create 2-D and 3-D models for use in movies, television, video games and other popular media? Consider a role as an animator. You'll collaborate with a team to create graphics with visual effects. You'll also work closely with designers to ensure the project is on track to meet pressing development deadlines.
In 2018, the median pay for animators was $75,270.
Art Director
Art directors oversee the images and visual style components of magazines, newspapers, movie and television productions and product packaging. They are responsible for the overall design elements. In this role, you will manage designers and work closely with other creative departments within the organization.
The average annual salary for art directors is $94,220.
Best Online Programs for Graphic Design Degrees
We've conducted hours of research to bring you a list of top options. You'll also find a description of the online graphic design degree programs so you can pick the best fit and enroll with confidence.
1. Coursera
Coursera offers a number of ways for you to pursue online education focused on graphic design. The online learning platform provides some free graphic design courses to get you started. Then you can dive into its fee-based classes, certificate programs and degree options.
The platforms partners with some of the best institutions in the world, including California Institute of the Arts, Michigan State University and the University of Tokyo.
Choose from general graphic design overviews to the details of typography and even instruction on how to create a website in just a weekend. Learn more about what Coursera offers now.
2. Southern New Hampshire University
Unleash your creative side and create inspirational designs. Consider the online bachelor's degree program in graphic design from Southern New Hampshire University (SNHU) to bring out your inner talents.
Students choose from 2 concentrations:
3D Modeling and Animation, which focuses on 3D sculpting workflow
Web Design, which merges digital media and graphic design and teaches you the mechanics of advanced multi-platform design, digital publishing and interactive animation for the web
As a graphic design major, you will take these core courses:
Advanced Digital Graphic Design for Web
Advanced Digital Imaging
Basic Design and Color Theory
Desktop Publishing
Digital Graphic Design for the Web
Graphic Design Portfolio
Graphics and Layout in Print Media
Introduction to Digital Imaging
Media Communication and Visual Literacy
Typography
Additional classes are also required to successfully complete the specialization component. These include:
3D Character Animation
3D Modeling and Animation
Interactive Animation
Introduction to Digital Sculpting
Advanced Multi-Platform Design
Digital Publishing
Interactive Animation for the Web
User Interface and Experience
You need 120 credits to earn your degree. SNHU allows you to transfer up to 90 credits from an accredited college or university.
3. Penn State World Campus

The Bachelor of Design in digital multimedia design from Penn State World Campus prepares you to work as a design leader in marketing, media, product design, technology and many other creative industries.
To fulfill the coursework requirements for the major, you will take classes on design and visual arts, communication, information sciences and technology. These include:
Basic Photography for Communications
Digital Arts: Computer Graphics
Digital Multimedia Design Foundations
Digital Multimedia Design Studio
Introduction to Application Development
Introduction to Digital Art and Design Criticism
Introduction to Web Design and Development
Writing for Media
Students also complete a capstone, which includes a self-directed project.
Courses are led by distinguished faculty seasoned in the industry who share nuggets of wisdom to help you flourish as a digital creator. You'll also collaborate with your peers to complete projects and solicit feedback on your work. Another perk is the ability to develop a portfolio to showcase to potential employers.
Penn State World Campus requires 120 credits to successfully complete the program.
4. Liberty University

You can earn an online bachelor's degree in graphic design from Liberty University in just 3.5 years. This program aims to help you develop your creative talents so you can put them to good use in a meaningful career.
The courses allow you to acquire hands-on experience that will serve you well in the real-world. Mandatory classes for graphic design majors include:
Advanced Typography
Art, Culture and Technology
20th-21st Century Art
Digital Imaging
Drawing I and II
Graphic Design I and II
History of Art I and II
History of Graphic Design
Interactive Design I and II
Interactive Publication
Introduction to 2D Design
Introduction to 3D Design
Introduction to 3D Graphics
Introduction to Graphic Design
Professional Practices
Publication Design
Vector Illustration
You will also complete an internship that provides additional insight into what you can expect when you enter the field.
Liberty University requires you to have at least 120 credit hours to graduate. However, you can transfer up to 75% from an accredited college or university to finish faster and save money.
5. Bellevue University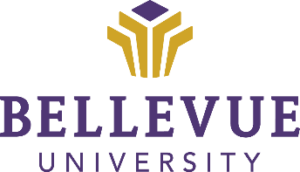 Bellevue University features an online Bachelor of Arts in graphic design. It caters to individuals who want to work in advertising, communications, marketing or product packaging design.
You will develop vital graphic design skills by completing print and web design projects using popular graphic design software and hardware. Core coursework for graphic design majors entails:
Branding
Design Basics I and II
Fundamentals of JavaScript
Fundamentals of Print Design
Fundamentals of Web Design
History of Contemporary Graphic Design
Identity Design
Interactivity Basics
Portfolio
Problem-solving and Idea Generation
Publication Design
Single Page Design
Typography
Website Development
Web Page Design
You'll have a professional portfolio once you complete the required coursework. You can use it to demonstrate your skills and expertise to potential employers as you pursue career opportunities.
You need 127 credit hours to reach the finish line.
6. Arizona State University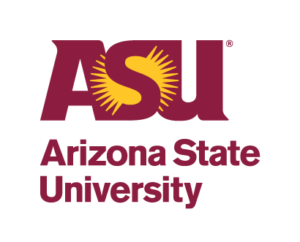 Get an online Bachelor of Science in graphic information technology from Arizona State University. You'll learn to create visual content for animation, photos, print, video and the web.
The curriculum delves into the creative, managerial and technological aspects of content creation and graphic information. Core courses include:
Commercial Photography
Copyright and Intellectual Property in the Electronic Age
Creative Thinking and Design Visualization
Digital Illustration in Publishing
Digital Publishing
Digital Video Techniques
Digital Workflow in Graphic Industries
Graphic Communications
Graphic Industry Best Practices
Introduction to Commercial Print
Introduction to Web Authoring
Multimedia Design, Planning and Storyboards
Professional Portfolio Design and Presentation
Want to enhance your degree to better align with your career goals? Specialize your degree by choosing one of these tracks:
Digital Design, Print and Publishing
Front-End Web Design and Development
Game Art and Animation
You must earn 120 credit hours to complete the program.
7. California Baptist University

Do you prefer a faith-based degree program? An online Bachelor of Arts in graphic design and digital media from California Baptist University is a great fit for aspiring and current graphic design professionals. It covers the fundamentals and dives into more advanced concepts as the program progresses.
You will also master the basics of design, imaging, scripting, photography, typography and web design through rigorous coursework. Graphic design and digital media students must successfully complete these upper-level core courses:
History of Graphic Design
Intermediate Design
Intermediate Image
Intermediate Typography
Intermediate Web
Advanced Image
Advanced Typography
Advanced Web
Students also complete a senior project to fulfill the capstone requirement.
You'll be ready to work as an animator, art director, craft and fine artist, desktop publisher, graphic designer or multimedia artist after graduation.
8. Kentucky Wesleyan College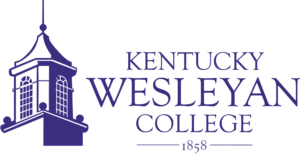 Kentucky Wesleyan College offers an online Bachelor of Arts in graphic design. This program is ideal for individuals who seek a rewarding graphic design role. It's also a good fit if you want to build a portfolio that gets you noticed as you apply for admission into a graduate program to pursue your Master of Arts or Master of Fine Arts.
As a graphic design major, you will take these core courses:
2D Design
Art Survey
Beginning Drawing
Digital Painting
Digital Photographic Techniques
Graphic Design I, II, III, IV-a and V
Graphic Design Topics
There's also a 2-part internship and senior seminar requirement.
Graduates of the program work as ad layout designers, animators, art directors, branding specialists, graphic designers, illustrators and photo manipulators.
9. Savannah College of Art and Design

Savannah College of Art and Design features a Bachelor of Fine Arts in graphic design. As you work through the program, you will discover the visual identities behind some of the top brands. You will also learn how to blend modern technology and entrepreneurship with user-centered and product design.
To earn your degree, you must successfully complete the courses in the major curriculum, which include:
Applied Principles: Interactive Web Design, Core Principles: Interactive Design or Web Design
Graphic Design Entrepreneurship
Graphic Design Media Management
Graphic Design Portfolio
Graphic Design Studio I: Idea Visualization
Graphic Design Studio II: Systems Visualization
History of Graphic Design
Interface Design
Introduction to Graphic Design
Production for Print and Digital Environments
Typography I: Anatomy, Form and Space
Typography II: Information and Media
You can graduate once you've earned 180 credit hours.
10. Franklin University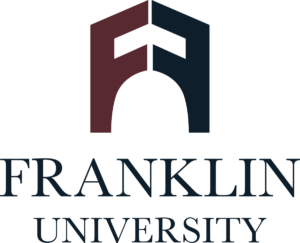 Are you a graphic designer who aspires to work in the gaming world? Consider a Bachelor of Science in interactive media design from Franklin University to help make your dreams come true.
This program adopts a project-based curriculum to teach you the non-technical and technical sides of interactive development. Plus, you can learn the essentials of vital programming languages and software while building a professional portfolio to showcase to potential employers.
Students pursuing a degree interactive media design take the following core courses:
Advanced Graphic Design
Communication in Groups and Teams
Digital Media Design
Human-Computer Interaction
Interactive Media for Advertising
Interactive Media for Entertainment
Interactive Media for Training and Instruction
There's also a design practicum and capstone requirement.
You need 120 semester hours to graduate.
11. University of Maryland Global Campus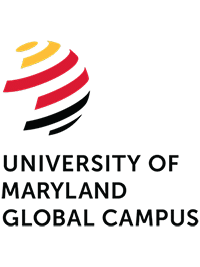 Earn a Bachelor of Arts in graphic communication from the University of Maryland Global Campus. It equips you with the knowledge and skills to flourish as a communications specialist, graphic designer or manager.
This program dives into the essentials of business-oriented writing, communication, computer graphics, graphic arts, design and publication. You also learn how to use Adobe Creative Cloud software to create stunning digital masterpieces.
Graphic communication majors must successfully complete these core courses:
Introduction to Graphic Communication
Design I: Arrangement and Color
Digital Media I and II
Graphic Communication Portfolio
Intermediate Drawing
Intermediate Graphic Communication: Portfolio Development
Advanced Graphic Communication: Professional Branding
Introduction to Drawing
Motion Graphics
Typography and Layout
When you reach the finish line, you will be ready to work in a communication or graphic design leadership role. You can also pursue work in an art direction or freelance graphic design role in business, government or industry.
Get Started with an Online Graphic Design Degree
Prepare for an exciting career as a graphic designer or advance your skills to earn the promotion you deserve. Check out our top recommendations to find a suitable program. They're offered by reputable institutions and are tailored to fit your busy lifestyle.
Southern New Hampshire University Online
SNHU Online Offers:
Flexible schedules
Affordable tuition
Online tutoring
Access to electronic research materials
Specialized academic advising
Supportive online community