Benzinga Money is a reader-supported publication. We may earn a commission when you click on links in this article.
Learn more.
Want to jump straight to the best? Diversyfund is definitely the best real estate investing platform for most people.
Real estate tends to be a more opaque type of investing. Sellers have more information than buyers, trends are more difficult to discern and lots of people have their hands out looking for a cut.
Thankfully, real estate investing is becoming more transparent in the age of the internet and crowdsourcing. You no longer need to be an accredited investor or experienced property manager to access the returns provided by quality pieces of real estate. Passive real estate investing has allowed everyday investors to benefit from both commercial and residential properties and REITs offer cheap, affordable exposure through the open market. Adding real estate to your portfolio has never been easier. Here are a few tips to get you started.
Types of Investment Properties
Like any investment, getting started in real estate means choosing the proper vehicle. Investment properties come in all shapes and sizes, but most of them can be broken down into 3 different categories.
Residential Real Estate
Residential real estate includes single or multi-family homes, condos, duplexes, townhouses and more. Residential real estate has low barriers to entry and funding is often easier to come by for living units than commercial ventures.
Commercial Real Estate
Commercial real estate has a wide range of property types including apartment buildings, retail stores, warehouses, industrial parks, office buildings, hospitals, doctor's offices and storage facilities. Commercial real estate has higher barriers of entry due to regulations and costs, but profits are often greater thanks to increased revenue sources.
Land
Property doesn't always need to have a building on it. Vacant property can be a worthwhile investment if you think the value of the land will increase. For example, let's say you own an unoccupied lot in a small town. If Amazon came in and opened a new distribution center in town that would supply 10,000 jobs, the vacant land you own may suddenly become very desirable to commercial and residential developers.
Passive Real Estate Investing
Before the days of the internet, real estate investing was a very hands-on industry. To reap the benefits of investing in property, you would usually need to be involved with the daily inconveniences of managing that property. It's not like investing in stocks where you simply sit on shares in a brokerage account. Real estate investing used to require boots on the ground unless you had the money to pay for professional management.
Now investors can get their hands in the cookie jar through a number of different avenues. Real estate investment trusts (REITs) have long been available to investors through market exchanges, but with brokers dropping commissions, these types of real estate stocks are more accessible than ever.
Passive real estate investing has also evolved into a crowdfunding movement where investors bypass the brokers and REITs to actually stake ownership claims on individual properties. Companies like DiversyFund, CrowdStreet and RoofStock allow investors to get in on the ground floor of real estate investing and benefit from both property appreciation and rental cash flows.
Active Real Estate Investing
Active real estate investing is the path to higher profits, but you'll need to get your hands dirty to be successful. Active real estate investors locate land or properties themselves and do all the legwork required to obtain financing. Then they either manage the property themselves or outsource the work to a professional management team.
Active real estate investing is riskier than passive real estate investing. A building is expensive to maintain and quality renters can be difficult to find. If you choose to manage the property yourself, you need to be ready to perform daily maintenance, collect rent, find new tenants to replace outgoing ones, pay taxes and handle complaints between residents. Managing a property is a full-time job, which is why many owners choose to part with some of their profits by hiring a building manager.
Active real estate investing usually falls into 1 of 2 camps:
Managing rental properties
Flipping houses
Rental properties can be leased out to either commercial or residential tenants. One of the benefits of active real estate investing is the amount of authority you have in the decision-making process. You select the properties, negotiate the loan terms, choose your tenants and manage as you see fit. Rent prices and amenities aren't decided upon by outside forces but by you as the property owner.
Flipping houses is a bit different but still requires a lot of hands-on work. The term "flipping houses" doesn't just mean single-family homes, but any type of residential living space. House flippers take beaten-down properties, fix them up as quickly as possible and sell them to new owners. House flipping can be a lucrative venture but the capital required for renovation can be a lofty sum and setbacks are common. Plus, you'll still need to find a buyer once your hard renovation work is complete.
Buy REITs
Interested in learning how to invest in REITs? REITs can be purchased from most brokers just like any other stock. These are great vehicles for investors because they provide exposure to the real estate sector for the price of a publicly-traded share. You don't need accreditation or huge sums of capital — just enough to purchase the number of shares you desire.
By law, REITs must pay out 90% of their profits to shareholders. REITs often pay high dividends because of this, but their share prices tend to be less volatile than the overall market. Additionally, REIT investors don't need to worry about taxes, tenants, loan terms or any of the day-to-day management required to maintain an investment property.
To buy a REIT, simply research the type of vehicle you want (equity vs. debt, commercial vs. residential) and choose the one that best fits your investment objective. Locate the corresponding shares through your broker and purchase the amount you wish to invest. Make sure you understand the tax implications of high-dividend stocks like REITs before buying any shares.

1 Minute Review
TradeStation is for advanced traders who need a comprehensive platform. The brokerage offers an impressive range of investable assets as frequent and professional traders appreciate its wide range of analysis tools. TradeStation's app is also equally effective, offering full platform capabilities.
Best For
Advanced traders
Options and futures traders
Active stock traders
Pros
Comprehensive trading platform and professional-grade tools
Wide range of tradable securities
Fully-operational mobile app
Cons
Confusing pricing structure to leave new traders with a weak understanding of what they pay
Cluttered layout to make navigating TradeStation's platform more difficult than it should be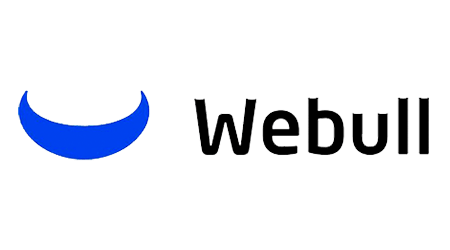 Best For
Intermediate Traders and Investors
1 Minute Review
Webull, founded in 2017, is a mobile app-based brokerage that features commission-free stock and exchange-traded fund (ETF) trading. It's regulated by the Securities and Exchange Commission (SEC) and the Financial Industry Regulatory Authority (FINRA).
Webull offers active traders technical indicators, economic calendars, ratings from research agencies, margin trading and short-selling. Webull's trading platform is designed for intermediate and experienced traders, although beginning traders can also benefit.
Webull is widely considered one of the best Robinhood alternatives.
Best For
Active traders
Intermediate traders
Advanced traders
Pros
Commission-free trading in over 5,000 different stocks and ETFs
No account maintenance fees or software platform fees
No charges to open and maintain an account
Leverage of 4:1 on margin trades made the same day and leverage of 2:1 on trades held overnight
Intuitive trading platform with technical and fundamental analysis tools
Cons
Does not support trading in mutual funds, bonds or OTC stocks

1 Minute Review
Chase You Invest is the retail brokerage arm of JP Morgan Chase, the largest bank in the United States. While most of the firm's products are targeted toward wealthy clientele, You Invest gives novice investors a chance to learn about markets, select the best securities and plan for future goals like retirement. No futures, forex, or margin trading is available, so the only way for traders to find leverage is through options. 
Not all investors will appreciate the basic setup and simplistic trading suggestions, but plenty more want to learn about markets but just don't know where to get started. Chase You Invest provides that starting point, even if most clients eventually grow out of it.
Best For
Investors using Chase banking products
Mobile traders
Retirement savers
Pros
Easy to navigate
Functional mobile app
Cash promotion for new accounts
Cons
No forex or futures trading
Limited account types
No margin offered
Real Estate Offers Diversification in Ways Stocks Can't
The stock and bond markets tend to make the major moves in unison. When a recession occurs, no sector or industry is spared from stock decline. While real estate is far from a riskless investment, it does provide assets that aren't directly correlated with the stock or bond markets.
Real estate investing reflects not just the broader economy, but smaller, local economies as well. A quality business in a great area can thrive even if markets crash and recessions hit. By adding real estate to your portfolio, you'll be adding another layer of diversification to your investment capital.
Accelerate Your Wealth
DiversyFund accelerates your wealth creation by reinvesting cash flows from the properties — the DiversyFund Growth REIT is a public non-traded REIT designed to build wealth by investing in multifamily real estate and intends to build wealth over an approximate 5-year timeline. You don't have to be an accredited investor to invest in Diversyfund. Open a Diversyfund account today.