Want to jump straight to the answer? The best forex broker for most people is definitely FOREX.com or CedarFX.
The Maldives is a chain of islands with a thriving economy. The shipping, fishing and tourism industries greatly contribute to the international currencies for foreign exchange (forex). Take a look at how trading the Maldives rufiyaa (MVR) can grow your wealth.
Get Started with Forex in the Maldives
The earliest form of currency used in the Maldives was cowry shells. The Maldives parliament approved a bill in 1947 to issue rufiyaa as the sole legal tender of the country. The 1st notes of rufiyaas came into circulation in 1948.



Banknotes of the Maldivian Rufiyaa
Maldives Monetary Authority (MMA) is the central bank and the main financial regulator of the country. It was established in 1981 and since then, the MMA has been responsible for printing and minting currency notes and coins.
The MMA introduced the foreign exchange swap (FX swap) transactions with commercial banks in 2011. The FX swap system is used to manage the liquidity of foreign currency in the banking sector. Through FX swap, you can buy or sell rufiyaas against a foreign currency at an initial date. In the process, you are provided with an agreement to reverse the transaction at a future date at a specified forward rate. The forward rate is determined by an auction system.
The population of the Maldives is dispersed across many small islands. Job creation and economic diversification have particularly proven to be a challenge. Due to this and the growing number of tourists arriving in the country, people from the Maldives have begun to trade forex as an additional source of income.
Here's a step-by-step guide to help you get started with forex trading in the Maldives.
Step 1: Get a digital device with fast internet connectivity.
You can use your desktop, laptop, tablet or smartphone to trade forex. The value of the currency pairs listed on the stock exchanges frequently fluctuate. Having a personal device to constantly track these changes is essential to successful forex trading.
Step 2: Find an online forex broker.
There are several forex brokers available online. Go through their websites and choose a broker that lets you trade currency pairs with MVR.
Be sure to check the footer of its website for information on the regulatory bodies. If you can't find any such information from the Securities Exchange Commission (SEC), the Financial Industry Regulatory Authority (FINRA) or other regulatory bodies, the broker can't be trusted.
Step 3: Sign up for an account.
You can open a new account with the forex broker on its website. Some forex brokers require a minimum amount of deposit to open an account. These brokers also offer different kinds of accounts based on your financial goals. Choose the one that's right for you.
Step 4: Transfer funds to your account.
Once you've signed up for an account, you need to transfer funds to start trading forex. Depending on the broker you've chosen, you can choose your native currency and fund your account using several options. Generally, these funding options include bank transfers, wire transfers and debit cards.
Step 5: Download a forex trading platform.
You need to download the forex trading platform on your computer or smartphone. Take the time to customize the look and feel of the platform to help you maximize forex trading opportunities.
Step 6: Begin your forex trading journey.
Before you start trading forex, you might want to run a few demos using virtual money. These demos can help you get used to the interface of the forex broker without conceding unnecessary losses. After you feel confident using the platform, you can start trading forex using real money.
The Maldives Forex Trading Strategies
Seasoned forex traders depend on proven strategies to turn a profit on the international market. Check out these renowned forex trading strategies to earn more from your investments.
News Trading
Global economic news and events have a strong impact on forex markets. Many traders stay on top of influential financial information to anticipate short-term price movements of forex currency pairs.
You can research inflation rates, trade policies and multinational deals made between countries. News trading needs precision and accuracy on each trade to make a profit. You also run the risk of missing the window of opportunity if you're not fast enough with your trade executions.
Day Trading
Day trading involves closely monitoring intraday price movements of forex currency pairs within a single trading session. These trades can take place anytime during the day and exit all positions on the same day. Traders have adopted this method to reduce losses from overnight market volatility.
You can consider logging into your account a couple of times over the day to adjust trade positions. Day trading can be very beneficial to short-term traders with limited time.
Scalping
Scalping is a strategy that involves making several trades throughout the day with minimal margins. The compounded profits earned from minor price movements can add up to a sizable income.
Rapid price movements during intraday trading sessions can cause slippage on your trade executions. These tiny losses can quickly negate your earnings and eat away at your profits. This method of trading requires a lot of time and focus to track price movements. Scalping may not be favorable for traders with a full-time job.
Momentum Trading
Momentum trading or swing trading are mid-term trades that are executed over 2 to 5 days. Traders prefer to buy and sell currency pairs during disruptive market swings that occur during the week. These traders rely on the volatility of the market to make a buck.
This method of trading can be less stressful than day trading or scalping. You can adjust your entry and exit positions throughout the week to cut unnecessary losses.
Forex Trading Example in the Maldives
Unlock the potential of earning huge profits by trading forex in the Maldives.
For example, consider the USD/MVR currency pair that is currently trading at 15.3971. You can buy $100,000 for a price of 15,39,710 rufiyaas. You can buy and hold your investments for 3 months anticipating a rise in its value. After 3 months, the USD/MVR currency pair has moved to a trading price of 15.8991. You can sell the $100,000 you have invested in and earn a profit of 50,200 rufiyaas in 90 days.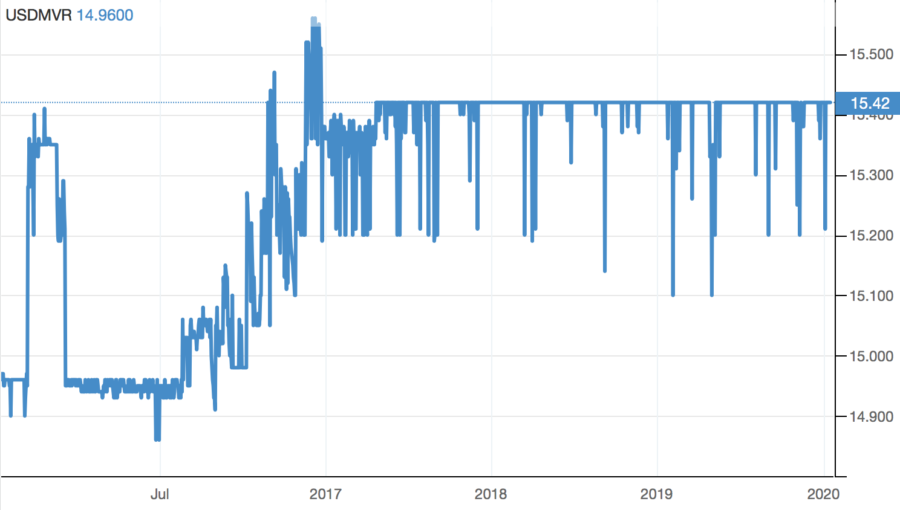 USD/MVR exchange rate over the last 5 years.
Making Money with Forex in the Maldives
Tourism is the largest contributor to the growth of the Maldives' gross domestic product (GDP). Tourist arrivals increased by 15% in 2019. Most hotels, retail stores and malls in the Maldives directly accept the U.S. dollar as payment. Investing heavily in the USD/MVR currency pair can prove profitable to your portfolio.
The improved flight connectivity and the rampant increase in tourist arrivals resulted in total revenue of $2 billion in the Maldives. The MMA has continued to closely monitor the forex market and regularly intervene to ensure an adequate supply of foreign currencies in the economy.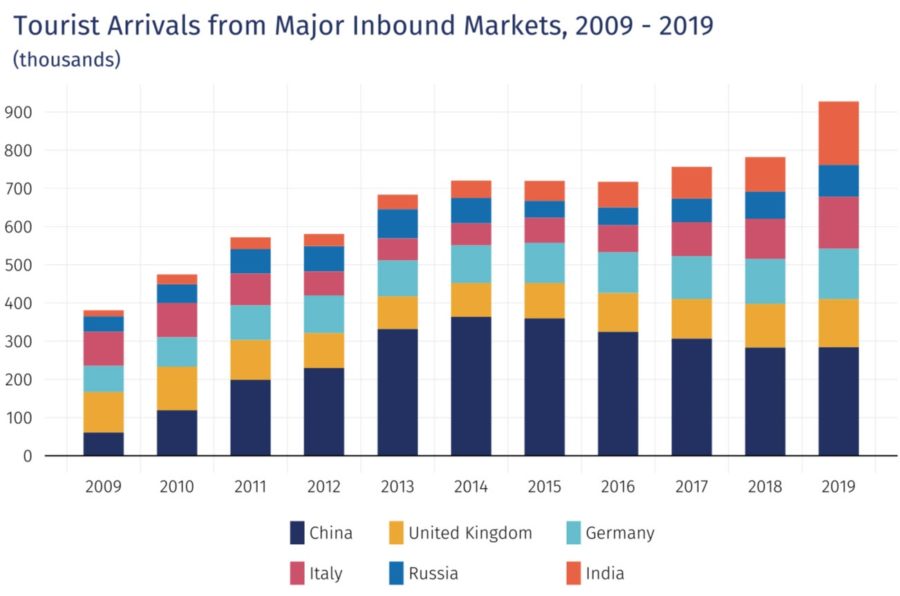 Best Online Forex Brokers in the Maldives
Online brokers are reliable platforms that allow you to trade forex at your convenience. You can gain instant access to dozens of currency pairs and live updates on their price movements. These platforms are designed to give you a competitive edge. They offer a wide array of world-class technologies and market analysis to improve your trading strategies.
Whether you're a beginner or a professional forex trader, online brokers provide fast and easy methods to track your trades. You can also take advantage of tight spreads on leading forex currency pairs to achieve greater profit margins.
Here's a rundown of the best online brokers to get you started.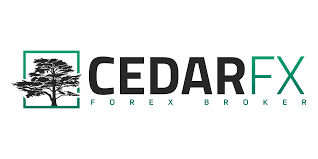 Disclosure: CedarFX is not regulated by any major financial agency. The brokerage is owned by Cedar LLC and based in St. Vincent and the Grenadines.
1 Minute Review
Billing itself as the world's 1st eco-friendly broker, CedarFX makes it easy to trade and give back to the planet. You can choose a 0% Commission Account or an Eco Account — or open multiple accounts to meet all your needs. 
CedarFX offers access to a wide range of tradable securities, including stocks, futures, major and exotic forex pairs, cryptocurrencies and more. Though CedarFX could introduce a few additional educational resources, the broker remains a unique option for traders invested in giving back.
Best For
Forex investors
Investors interested in 0% commission or eco conscious trading
Investors looking for 24/7 customer service
Pros
Allows users to offset their carbon footprint
0% commission investing
Offers demo account access
24/7 customer service available through live chat
Eco Account Option (10 trees planted for each lot traded)
Fast deposits/withdrawls with Bitcoin
Cons
Limited number of educational resources for new investors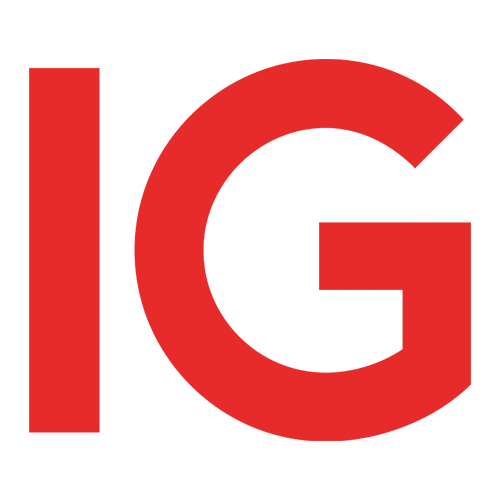 1 Minute Review
IG is a comprehensive forex broker that offers full access to the currency market and support for over 80 currency pairs. The broker only offers forex trading to its U.S.-based customers, the brokerage does it spectacularly well. Novice traders will love IG's intuitive mobile and desktop platforms, while advanced traders will revel in the platform's selection of indicators and charting tools. Though IG could work on its customer service and fees, the broker is an asset to new forex traders and those who prefer a more streamlined interface.  
Best For
New forex traders who are still learning the ropes
Traders who prefer a simple, clean interface
Forex traders who trade primarily on a tablet
Pros
Easy-to-navigate platform is easy for beginners to master
Mobile and tablet platforms offer full functionality of the desktop version
Margin rates are easy to understand and affordable
Access to over 80 currency pairs
Cons
U.S. traders can currently only trade forex
Customer service options are lacking
No 2-factor authentication on mobile

1 Minute Review
FOREX.com is a one-stop shop for forex traders. With a massive range of tradable currencies, low account minimums and an impressive trading platform, FOREX.com is an excellent choice for brokers searching for a home base for their currency trading. New traders and seasoned veterans alike will love FOREX.com's extensive education and research center that provides free, informative forex trading courses at multiple skill levels. While FOREX.com is impressive, remember that it isn't a standard broker.
Best For
MetaTrader 4 users
Beginner forex traders
Active forex traders
Pros
Impressive, easy-to-navigate platform
Wide range of education and research tools
Access to over 80 currencies to buy and sell
Leverage available up to 50:1
Cons
Cannot buy and sell other securities (like stocks and bonds)
Forex Terminology
You'll need to learn a few basic terms and their definitions before you make your 1st forex trade. These forex jargons are used daily by traders across the globe.
Pip: A pip is the smallest unit of price movement in a currency pair. In most cases, currency pairs are quoted to the 4th decimal point. If the price of USD/MVP changed from 15.1111 to 15.1112, it is considered a movement of 1 pip.
Lot size: A lot size is the total number of currency pairs you want to buy or sell on the market. The standard lot size consists of 100,000 units. Smaller units of trade are called micro-lots.
Orders: You can execute a trade by placing an order on the online broker. When you want to buy forex currency pairs, you place a buy order. Similarly, when you want to sell forex currency pairs, you place a sell order.
Calls: A call is a notification sent out by the online broker to your account. These calls could be to verify user information, release trade alerts or for additional funding requirements to keep your trading positions open.
Reap the Rewards by Trading Maldivian Rufiyaa
The MMA is actively involved in forex markets to support profitable exchange rates. The robust tourism industry in the Maldives has sparked interest from forex investors. Consider adding the Maldivian rufiyaa to your investment portfolio.
Get a Forex Pro on Your Side
FOREX.com, registered with the Commodity Futures Trading Commission (CFTC), lets you trade a wide range of forex markets plus spot metals with low pricing and fast, quality execution on every trade.
You can also tap into:
EUR/USD as low as 0.2 with fixed $5 commissions per 100,000
Powerful, purpose-built currency trading platforms
Monthly cash rebates of up to $9 per million dollars traded with FOREX.com's Active Trader Program
Learn more about FOREX.com's low pricing and how you can get started trading with FOREX.com.