Want to jump straight to the answer? The best forex broker for most people is definitely FOREX.com or CedarFX.
Macao (also spelled "Macau") is known as a haven for gamblers, so its population may be more accepting of speculative forex trading than those living in other Asian countries. If you are interested in taking an educated gamble on foreign exchange rate movements from Macao, you can get started now trading forex via an online broker that will accept you as a client.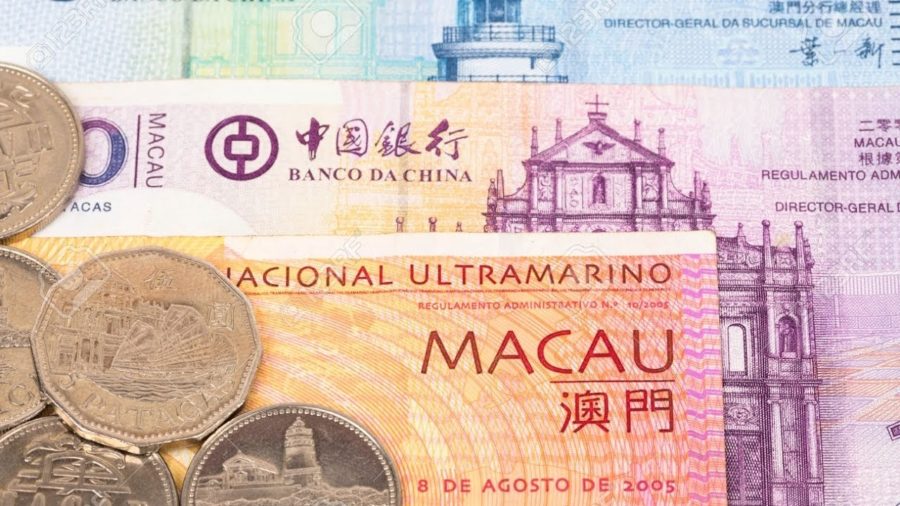 The Monetary Authority of Macao (MAM) oversees the financial, monetary, forex and insurance markets in Macao with the goal of ensuring their smooth operation and supervising those operating within them based on established and relevant regulatory statutes. The MAM also monitors the internal monetary stability and the external solvency of its local currency, the Macanese pataca (code MOP, symbol MOP$), which is pegged to the Hong Kong dollar at the rate of 1 HKD to 1.03 MOP.
Get Started with Forex in Macao
Macao does have relatively tight financial regulation, although The MAM places no maximum ceiling on the amount of leverage you can use when trading forex. This tends to attract risk-tolerant currency traders and the online brokers that cater to them. You can use the following to set up your forex trading operation.
Internet connection: You will likely need a decent internet connection in Macao to ensure you have enough bandwidth to use the trading platform, online tools, apps and browser pages you need to keep open when trading forex.
The broker: Macao is a haven for offshore businesses, but you will probably want to select a major international online forex broker rather than one based locally. Make sure that any broker you choose is well-regulated through a reputable financial authority, such as the UK Financial Conduct Authority (FCA) or the U.S. Securities and Exchange Commission (SEC).
Trading account: Most online brokers offer several account types you can use to trade forex on margin. Review the requirements and benefits of each before choosing one you qualify for and that suits your trading needs best.
Account funding: You can generally fund your trading account via a bank transfer, a debit card or an electronic payment processing company like PayPal or Skrill.
Trading platform: Many online forex brokers offer their proprietary trading platform for clients to use and they usually allow traders to use popular 3rd-party platforms. You should select a platform you feel comfortable using, that offers you quick deal execution and that has all the analysis features you require to inform your trading.
First trade: With a reputable broker, the right account type and an intuitive trading platform, you are ready to make your first trades in the forex market.
Macanese Forex Trading Strategies
Learning how to trade forex profitably can depend on the type of personality you have. If you're patient and good at long-term forecasting then there is a strategy type that may suit you best. If you are antsy and prefer to take short-term risks, then you also have a suitable strategy type — and so does everyone in-between. Use the following strategy-type descriptions to start exploring your options.
The Day Trader
Day traders move in and out of the market throughout the trading "day" or session. Since the forex market remains open 24 hours during the trading week, day traders generally pick a particular session to trade in, such as the New York, London or Tokyo sessions. The day trader is generally distinguished by the closing out of all positions by the end of any session. This lets the day trader avoid the so-called "overnight risk" involved in holding positions during other trading sessions when they cannot be actively watching the market. Day traders often trade based on technical analysis, including chart patterns and indicators, although they also need to be aware of pending news announcements that could affect the forex market.
The Swing Trader
Swing or momentum traders typically aim to capture more of the market's overall volatility by using momentum technical indicators to signal when markets are ripe for a reversal. The swing trader may hold a trade for hours or weeks depending on their gameplan. Swing traders typically watch their preferred technical indicators closely, but they also keep aware of relevant news and economic developments that can affect the forex market.
The Position Trader
The position or trend trader generally waits patiently for sound opportunities to take advantage of long-term trends in the exchange rate of a currency pair. The position trader might examine the fundamental economic differences between the issuing countries of two currencies and how their relative valuation or exchange rate could change in the future because of political and financial conditions or trends. While the day trader may look for short-term news or chart patterns that can affect the exchange rate of a currency pair, this trader tends to look for a long-term trend regardless of the currency pair's volatility. A position trader may hold a single trade for months or years in some cases, depending on the duration of the long-term trend in the currency pair.
Forex Trading Example in Macao
Since most forex traders in Macao will want to operate in the major currency pairs rather than in pairs involving the MOP, consider an example involving EUR/USD.
If the EUR/USD bid/ask quote is currently 1.1410/1.1415 at your broker, you can place an order to buy €40,000 against the U.S. dollar to take advantage of an expected short-term rise in the EUR/USD exchange rate. Your broker allows you to use a leverage ratio of 30:1, so that will require a margin deposit of at least €1,333.33 in your trading account to hold that position.
At the end of the trading session, the EUR/USD bid/ask exchange rate is 1.1470/1.1475. The market has moved up by 55 pips. You earn (€40,000 x 0.0055) or $220. Had the market instead fallen by 55 pips when you closed the position out, you would have taken a loss of $220.
Making Money with Forex in Macao
If you have chosen a strategy for trading, you can broaden your trading horizon by understanding the terms below.
Going short: Net selling a currency pair to take a view that its exchange rate will decline. In forex trading, you always go short or sell one currency against another that you buy or go long. If you start with a neutral position in EUR/USD and then "go short" the EUR/USD currency pair, you sell the EU's euro and buy the U.S. dollar. On the other hand, if you instead were to "go long" the EUR/USD pair, you would buy the EU euro and sell the U.S. dollar.
CFDs: The use of contracts for difference, or CFDs, allows traders to take a position in a currency pair via a contract without taking an actual position in the underlying currency market. The exchange rate of a CFD on a currency pair will mirror that of the pair's spot exchange rate activity in the forex market.
Binary options: Exotic derivatives that give the holder a fixed monetary payout when a certain market condition is met prior to or at expiration in return for a fixed upfront premium. Most of the time when trading binaries on currency pairs, you will simply choose whether a currency pair's exchange rate will be above or below a certain level on a certain date. Choosing correctly means you get the predetermined payout. Choosing incorrectly means you are out the premium you paid to buy the binary.
Best Online Forex Brokers in Macao
You have a choice of many foreign online forex brokers who will accept clients residing in Macao. Make sure you check that they are overseen by a reputable regulatory authority.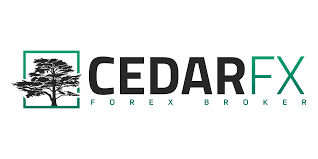 Disclosure: CedarFX is not regulated by any major financial agency. The brokerage is owned by Cedar LLC and based in St. Vincent and the Grenadines.
1 Minute Review
Billing itself as the world's 1st eco-friendly broker, CedarFX makes it easy to trade and give back to the planet. You can choose a 0% Commission Account or an Eco Account — or open multiple accounts to meet all your needs. 
CedarFX offers access to a wide range of tradable securities, including stocks, futures, major and exotic forex pairs, cryptocurrencies and more. Though CedarFX could introduce a few additional educational resources, the broker remains a unique option for traders invested in giving back.
Best For
Forex investors
Investors interested in 0% commission or eco conscious trading
Investors looking for 24/7 customer service
Pros
Allows users to offset their carbon footprint
0% commission investing
Offers demo account access
24/7 customer service available through live chat
Eco Account Option (10 trees planted for each lot traded)
Fast deposits/withdrawls with Bitcoin
Cons
Limited number of educational resources for new investors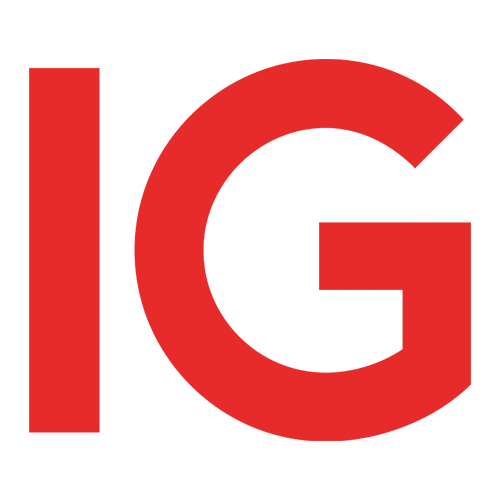 1 Minute Review
IG is a comprehensive forex broker that offers full access to the currency market and support for over 80 currency pairs. The broker only offers forex trading to its U.S.-based customers, the brokerage does it spectacularly well. Novice traders will love IG's intuitive mobile and desktop platforms, while advanced traders will revel in the platform's selection of indicators and charting tools. Though IG could work on its customer service and fees, the broker is an asset to new forex traders and those who prefer a more streamlined interface.  
Best For
New forex traders who are still learning the ropes
Traders who prefer a simple, clean interface
Forex traders who trade primarily on a tablet
Pros
Easy-to-navigate platform is easy for beginners to master
Mobile and tablet platforms offer full functionality of the desktop version
Margin rates are easy to understand and affordable
Access to over 80 currency pairs
Cons
U.S. traders can currently only trade forex
Customer service options are lacking
No 2-factor authentication on mobile

1 Minute Review
FOREX.com is a one-stop shop for forex traders. With a massive range of tradable currencies, low account minimums and an impressive trading platform, FOREX.com is an excellent choice for brokers searching for a home base for their currency trading. New traders and seasoned veterans alike will love FOREX.com's extensive education and research center that provides free, informative forex trading courses at multiple skill levels. While FOREX.com is impressive, remember that it isn't a standard broker.
Best For
MetaTrader 4 users
Beginner forex traders
Active forex traders
Pros
Impressive, easy-to-navigate platform
Wide range of education and research tools
Access to over 80 currencies to buy and sell
Leverage available up to 50:1
Cons
Cannot buy and sell other securities (like stocks and bonds)
Forex Terminology
Having a strong grasp of forex terminology can be helpful when you are planning to start trading currencies. Here are a few terms you should familiarize yourself with.
Pip: The minimum exchange rate movement for a particular currency pair, usually 0.0001 for most pairs.
Lot size: A standard trading amount. Online forex brokers typically define a standard lot as 100,000 base currency units.
Orders: Instructions containing the details of your trade given to your broker to execute transactions for you.
Calls: Option contracts that traders can buy to obtain the right to purchase one currency against another at a given exchange rate on or before a future date.
Trading Forex is More like Gambling than Investing
Chinese President Xi Jinping has put numerous policies in place to do more business in Macao and less in Hong Kong. Should those policies pan out, Macao will certainly depend much less on gaming and may develop further as a legitimate financial center. The infrastructure is there. Traders should keep a close watch on the relationship between China and Macao in the near future, although they can get started trading forex now using an online broker.
There is other news affecting the forex markets that you should know about if you want to get involved in trading currencies. Bookmark our website and visit often to keep up with the information that can enhance your profitability.
Get a Forex Pro on Your Side
FOREX.com, registered with the Commodity Futures Trading Commission (CFTC), lets you trade a wide range of forex markets plus spot metals with low pricing and fast, quality execution on every trade.
You can also tap into:
EUR/USD as low as 0.2 with fixed $5 commissions per 100,000
Powerful, purpose-built currency trading platforms
Monthly cash rebates of up to $9 per million dollars traded with FOREX.com's Active Trader Program
Learn more about FOREX.com's low pricing and how you can get started trading with FOREX.com.