Want to jump straight to the answer? The best forex broker for most people is definitely FOREX.com or CedarFX.
Amid escalating tensions between the Middle East and the U.S., crude oil rates have been sinking and eager investors from Iran are switching to foreign exchange (forex) trading to make money. The Iranian rial is going strong and its stability in international markets offers plenty of opportunities to profit from its trade.
Get Started with Forex in Iran
The Iranian rial (IRR) was introduced in 1798 as a coin and was worth 1,250 dinars. Since then, the Iranian currency has undergone several changes. Currently, the Iranian rial has denominations of 1,000, 2,000, 5,000, 10,000, 20,000, 50,000 and 100,000.
Iranian rial banknotes are issued by the Central Bank of Iran. These notes bear the signature of the President of the Iranian Central Bank. The banknotes are printed in the city of Amol by a paper mill that is owned by the Central Bank.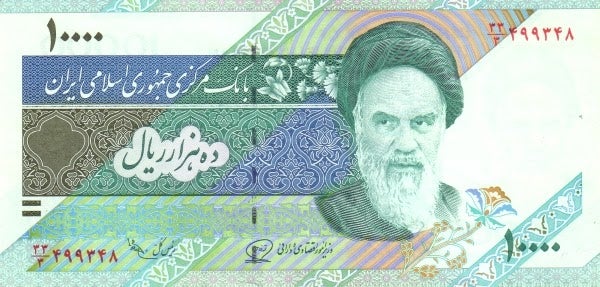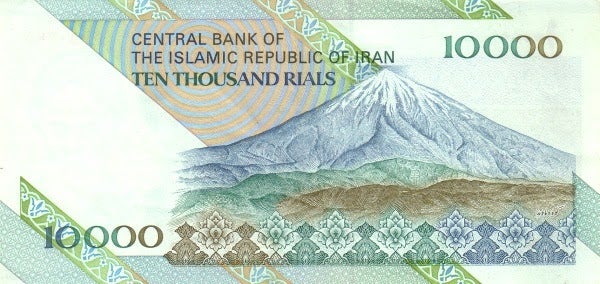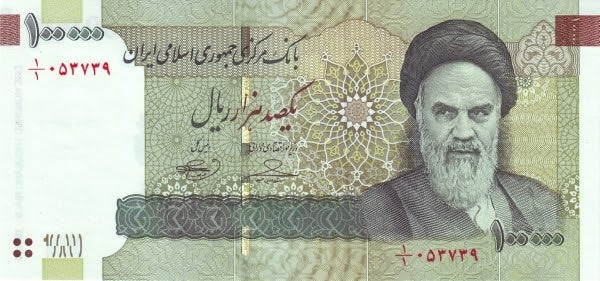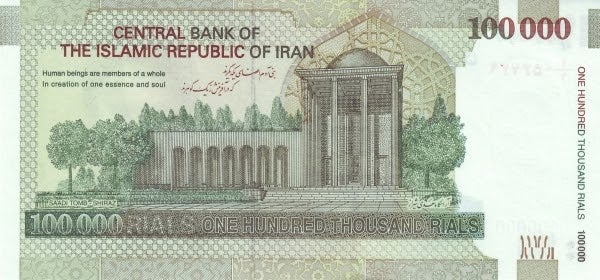 Banknotes of Iranian Rial
The Iranian parliament has agreed to reintroduce "toman," a currency that is worth 10,000 rials. This move can have a major effect on the forex trading market in Iran and is expected to roll out anytime between 2020 and 2022.
Through state-owned oil export earnings and regulated monetary flows, the Central Bank of Iran has kept the value of rial under a tight grip. As a result, the rial has remained stable and improved competition from forex generated from non-oil exports.
Here's a step-by-step guide to help you get started with forex trading in Iran.
Step 1: Get a digital device with fast internet connectivity.
You can use your desktop, laptop, tablet or smartphone to trade forex. The value of the currency pairs listed on the stock exchanges frequently fluctuate. Having a personal device to constantly track these changes is essential to successful forex trading.
Step 2: Find an online forex broker.
There are several forex brokers available online. Go through their websites and choose a broker that lets you trade currency pairs with IRR in them.
Be sure to check the footer of their website for information on the regulatory bodies. If you can't find any such information from the Securities Exchange Commission (SEC) the Financial Industry Regulatory Authority (FINRA) or other regulatory bodies, the broker can't be trusted.
Step 3: Sign up for an account.
You can open a new account with the forex broker on their website. Some forex brokers require a minimum amount of deposit to open an account. These brokers also offer different kinds of accounts based on your financial goals. Choose the one that's right for you.
Step 4: Transfer funds to your account.
Once you've signed up for an account, you need to transfer funds to start trading forex. Depending on the broker you've chosen, you can choose your native currency and fund your account using several options. Generally, these funding options include bank transfers, wire transfers and debit cards.
Step 5: Download a forex trading platform.
You need to download the forex trading platform on your computer or smartphone. Take the time to customize the look and feel of the platform to help you maximize forex trading opportunities.
Step 6: Begin your forex trading journey.
Before you start trading forex, you might want to run a few demos using virtual money. These demos can help you get used to the interface of the forex broker without conceding unnecessary losses. After you feel confident using the platform, you can start trading forex using real money.
Iran Forex Trading Strategies
Experienced forex traders rely on tried and tested strategies to make bigger profit margins and cut losses.
These forex trading strategies can include the following:
Range trading
Range trading is a strategy that involves identifying predictable patterns of highs and lows for specific forex currency pairs. You can look at past performances of these currency pairs and monitor their price movements to spot favorable time durations and days that the dips and peaks occur.
Position trading
Position traders have a long-term outlook on the forex currency pairs. This method of trading requires you to buy-and-hold your forex currency pairs until there is a significant rise in their price movements. With this strategy, you can look past minor changes in daily prices. It can take months or even years before you sell but the profit margins are bound to be higher.
Scalping
Scalping is a forex trading strategy that involves making multiple trades within minutes after small price movements in the market. This short-term strategy is time-consuming and rapidly tracking changes is critical to make it work. If you're not fast enough with your trades, you may encounter slippage that can slowly eat away at your profits.
Day trading
Day trading is a forex trading strategy that requires you to exit all your positions by the end of the day. This strategy is apt for short-term traders who do not have the time to constantly monitor the market. You can trade once or twice per day to avoid major price volatility caused overnight.
Swing trading
It can be hard to find lucrative forex trade opportunities in 1 or 2 days. So, you can apply swing trading by identifying market upswings and downward spirals during the week. This mid-term forex strategy can help you overcome minor price dips of the currency pairs while the international market becomes more stable.
Forex Trading Example in Iran
Let's say the forex currency pair USD/IRR is trading at 42,000 rials per U.S. dollar. You can buy $100,000 at 4,20,00,00,000 rials. In 3 months, the price of a USD rises to 42,010 rials. By selling the $100,000 you own, you can earn a profit of 10,00,000 rials in 90 days.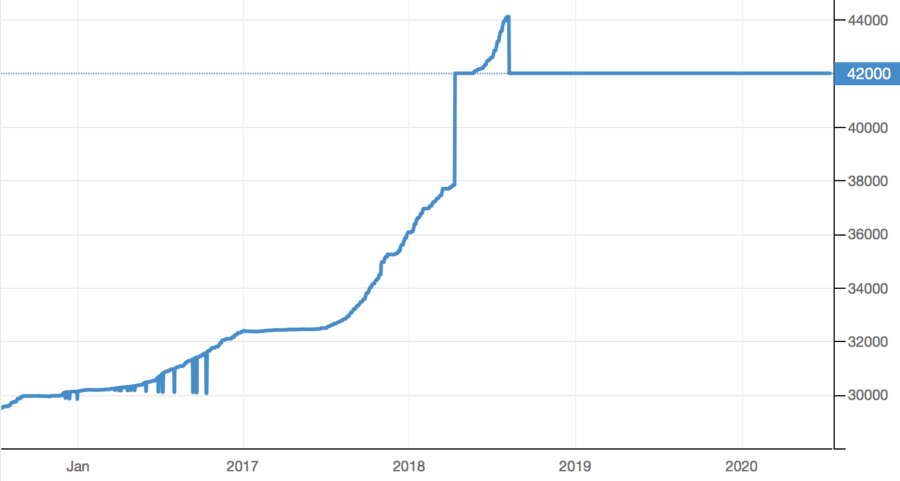 USD/IRR Forex Rate
Making Money with Forex in Iran
Iran launched a domestic Forex Management Integrated System to encourage exporters of non-oil commodities to sell their foreign currency earnings to importers of consumer products. It is locally referred to as NIMA.
Although the official exchange rate is 42,000 rials per 1 USD, you can earn up to 180,000 rials per 1 USD on the parallel forex market. Following the launch of NIMA, forex in Iran has reached a record 20-month high in the Tehran market. As of July 2020, 1 euro can be traded for 203,000 rials and 1 UK pound can be traded for 226,000 rials.
If you're a forex trader native to Iran, you could earn enormous profits by actively exchanging currency pairs on the Forex Management Integrated System. Get the latest forex rates from NIMA at sanarate.ir.
Best Online Forex Brokers in Iran
You need an online broker to start your forex trading journey. These platforms are equipped with advanced tools to help you browse and trade numerous forex currency pairs. You can also find many educational resources and daily financial news from around the globe to improve your trading strategies.
Take a look at some of the best forex brokers on the market.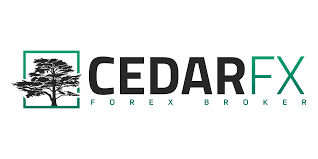 Disclosure: CedarFX is not regulated by any major financial agency. The brokerage is owned by Cedar LLC and based in St. Vincent and the Grenadines.
1 Minute Review
Billing itself as the world's 1st eco-friendly broker, CedarFX makes it easy to trade and give back to the planet. You can choose a 0% Commission Account or an Eco Account — or open multiple accounts to meet all your needs. 
CedarFX offers access to a wide range of tradable securities, including stocks, futures, major and exotic forex pairs, cryptocurrencies and more. Though CedarFX could introduce a few additional educational resources, the broker remains a unique option for traders invested in giving back.
Best For
Forex investors
Investors interested in 0% commission or eco conscious trading
Investors looking for 24/7 customer service
Pros
Allows users to offset their carbon footprint
0% commission investing
Offers demo account access
24/7 customer service available through live chat
Eco Account Option (10 trees planted for each lot traded)
Fast deposits/withdrawls with Bitcoin
Cons
Limited number of educational resources for new investors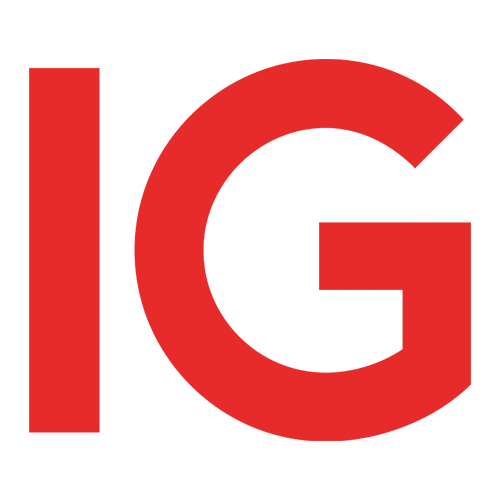 1 Minute Review
IG is a comprehensive forex broker that offers full access to the currency market and support for over 80 currency pairs. The broker only offers forex trading to its U.S.-based customers, the brokerage does it spectacularly well. Novice traders will love IG's intuitive mobile and desktop platforms, while advanced traders will revel in the platform's selection of indicators and charting tools. Though IG could work on its customer service and fees, the broker is an asset to new forex traders and those who prefer a more streamlined interface.  
Best For
New forex traders who are still learning the ropes
Traders who prefer a simple, clean interface
Forex traders who trade primarily on a tablet
Pros
Easy-to-navigate platform is easy for beginners to master
Mobile and tablet platforms offer full functionality of the desktop version
Margin rates are easy to understand and affordable
Access to over 80 currency pairs
Cons
U.S. traders can currently only trade forex
Customer service options are lacking
No 2-factor authentication on mobile

1 Minute Review
FOREX.com is a one-stop shop for forex traders. With a massive range of tradable currencies, low account minimums and an impressive trading platform, FOREX.com is an excellent choice for brokers searching for a home base for their currency trading. New traders and seasoned veterans alike will love FOREX.com's extensive education and research center that provides free, informative forex trading courses at multiple skill levels. While FOREX.com is impressive, remember that it isn't a standard broker.
Best For
MetaTrader 4 users
Beginner forex traders
Active forex traders
Pros
Impressive, easy-to-navigate platform
Wide range of education and research tools
Access to over 80 currencies to buy and sell
Leverage available up to 50:1
Cons
Cannot buy and sell other securities (like stocks and bonds)
Forex Terminology
There are certain key forex terms you should be familiar with before you start trading. These terms are used universally by millions of forex traders every day.
Pip: The smallest unit of price movement is measured by pips. Generally, forex currency pairs are listed up to the 4th decimal point. For instance, if the price of USD/IRR rose from 42,000.0000 to 42,000.0001, it is considered a movement of 1 pip.
Lot size: The lot size is the total number of currency pairs that you want to buy or sell and 100,000 units are the standard lot size. You can buy and sell currency pairs of smaller lot sizes as well.
Orders: An order is a command you execute on the online forex broker to carry out your trade. When you want to buy forex currency pairs, you execute a buy order. When you want to sell forex currency pairs, you execute a sell order.
Calls: The online forex broker sends you instant notifications or calls. The most common call issued by the broker is when you have a forex trade open for a long time and need additional funds to maintain its position. Check your account constantly for calls to drastically decrease your losses.
Raise Your Profits by Trading Iranian Rials
From managing tight currency exchange rates to developing a full-fledged forex trading platform, Iran is leaving no stone unturned to support its native traders. Consider forex trading in Iran to amplify your profits by investing in international currencies today.
Get a Forex Pro on Your Side
FOREX.com, registered with the Commodity Futures Trading Commission (CFTC), lets you trade a wide range of forex markets plus spot metals with low pricing and fast, quality execution on every trade.
You can also tap into:
EUR/USD as low as 0.2 with fixed $5 commissions per 100,000
Powerful, purpose-built currency trading platforms
Monthly cash rebates of up to $9 per million dollars traded with FOREX.com's Active Trader Program
Learn more about FOREX.com's low pricing and how you can get started trading with FOREX.com.