Want to jump straight to the answer? The best forex broker for most people is definitely FOREX.com or CedarFX.
According to global gross domestic product (GDP) rankings, China is the 2nd largest economy in the world. As a hotbed of international imports and exports, China's currency, the yuan, is involved in significant commercial activity. If you're interested in becoming a forex trader from China, read on to find out more about trading currencies.
Get Started with Forex in China
After the People's Bank of China was established in 1948, it issued the yuan (CNY) as the official currency of China. The yuan takes its roots from the Chinese word that originally meant a lump of silver.
The Chinese yuan can be further divided into 10 jiaos. It has denominations of 1, 2, 5, 10, 20, 50 and 100 yuans. These banknotes have the portrait of Mao Zedong imprinted on each of them. Mao Zedong was a communist revolutionary and the founding father of China.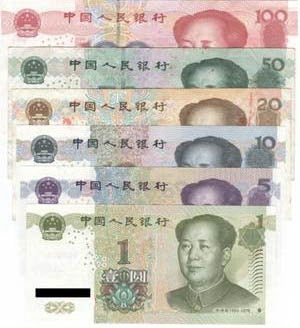 The main imports to China are iron, steel, plastics and organic chemicals. The main exports from China are rice, electronics, cars and fashion apparel. Due to massive imports and exports, the Chinese yuan has become among the most commercially significant currencies in the world. The People's Bank of China (PBoC) currently holds the highest financial assets among public financial institutions around the globe. It has over $1.3 trillion worth of treasury bills.
Here's a step-by-step guide to help you get started with forex trading in China.
Step 1: Get a digital device with fast internet connectivity.
You can use your desktop, laptop, tablet or smartphone to trade forex. The value of the currency pairs listed frequently fluctuate. Having a personal device to constantly track these changes is essential to successful forex trading.
Step 2: Find an online forex broker.
There are quite a few forex brokers available online. Go through their websites and choose a broker that lets you trade the currency pairs you are most interested in.
Be sure to check the footer of their website for information on the regulatory bodies. If you can't find any such information from the U.S. Securities Exchange Commission (SEC), the Financial Industry Regulatory Authority (FINRA) or other regulatory bodies, the broker can't be trusted.
Step 3: Sign up for an account.
You can open a new account with the forex broker on their website. Some forex brokers require a minimum deposit amount to open an account. These brokers also offer different kinds of accounts based on your initial deposit size and other factors. Choose the broker and account type that's right for you.
Step 4: Transfer funds to your account.
Once you've signed up for an account, you need to transfer funds to start trading forex on margin. Depending on the broker you've chosen, you can choose your accounting currency and fund your account using several options. Generally, these funding options include bank wire transfers, net banking and debit cards.
Step 5: Download a forex trading platform.
You need to download a forex trading platform supported by your chosen broker on your computer or smartphone. Take the time to customize the look and feel of the platform to help you maximize your potential to spot good forex trading opportunities.
Step 6: Begin your forex trading journey.
Before you start trading forex, you might want to trade in a demo account using virtual money. These accounts can help you get used to the interface of the forex broker without losing any real money. After you feel confident using the platform and with the success of your chosen strategy, you can start trading forex in a live account.
Chinese Forex Trading Strategies
Experienced forex traders rely on tested strategies to help them make bigger profits and cut their losses before they become problematic.
These forex trading strategies can include the following:
Range trading
Range trading is a strategy that involves identifying a set of similar highs and similar lows for a specific forex currency pair. You can look at the past performance of a currency pair and monitor its exchange rate movements to spot consistent levels that the dips and peaks occur at. Range traders then aim to buy near the dips and sell near the peak values.
Position trading
Position or trend traders typically have a longer-term outlook on the exchange rates of the forex currency pairs they trade. This method of trading requires you to take a position in your chosen forex currency pairs and wait until there is a significant rise in their exchange rate. With this strategy, you can look past minor daily changes in exchange rates as long as the underlying direction of the market remains consistent with your position. It can take months or even years before you close out a position but the profits made from winning positions tend to be significant.
Scalping
Scalping is a short-term forex trading strategy that involves making multiple trades, often within minutes, to profit from small movements in the market. This strategy is time-consuming and rapidly tracking market changes is critical to make it work. If you're not fast enough with your trades, you may not get in or out in time to be profitable. You may also encounter order slippage that can significantly eat away at your profits.
Day trading
Day trading is a forex trading strategy that generally involves exiting all your positions by the end of the day. This strategy is suitable for short-term traders who have the time to regularly monitor the market. You can trade as little as once or twice per day and have the benefit of avoiding any major exchange rate volatility seen overnight when you cannot monitor the market.
Swing trading
It can be hard to find lucrative forex trading opportunities in 1 or 2 days. Swing traders operate by identifying market upswings and downswings where momentum is waning and a reversal, therefore, seems likely. This short- to mid-term forex strategy can help you profit from both rises and declines with an overall trend.
Forex Trading Example in China
You can earn significant profits in a short time by trading forex in China.
For example, let's say the forex currency pair USD/CNY is trading at 7.0003. At that exchange rate, it will cost you 7.0003 yuan to buy 1 U.S. dollar. You can buy $100,000 of the USD/CNY currency pair on margin in your trading account. After 1 month, the exchange rate of the USD/CNY currency pair reaches 7.1800. You can sell your $100,000 position and earn a profit of 17,970 yuan.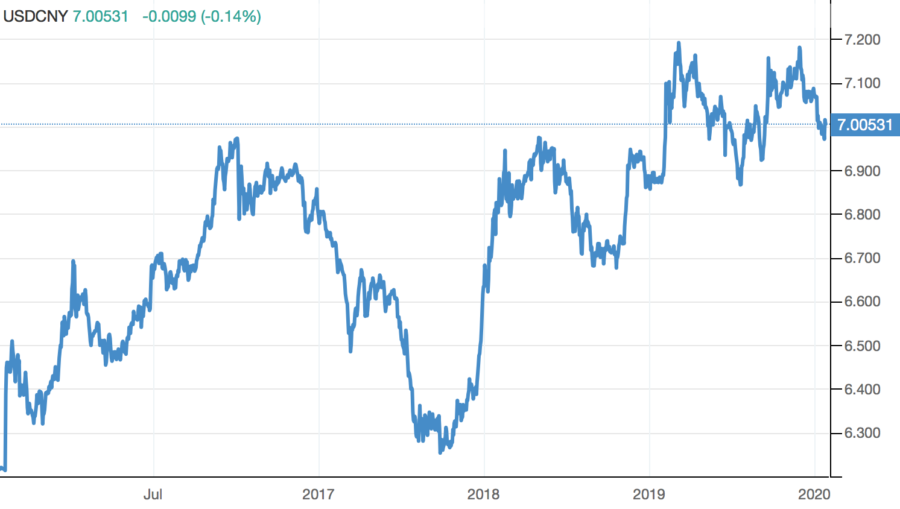 USD/CNY exchange rate over the last 5 years
Making Money with Forex in China
In recent times, the price of the currency pair USD/CNY has been fluctuating. In the last 52 weeks, the USD/CNY currency pair has dipped to a low of 6.8405 and risen to a high of 7.1876. This volatility has given traders several profitable entry and exit positions for trading that currency pair. For example, when the USD/CNY exchange rate dropped below the $7 mark in March 2020, traders started rigorously buying the currency pair while the exchange rate was low.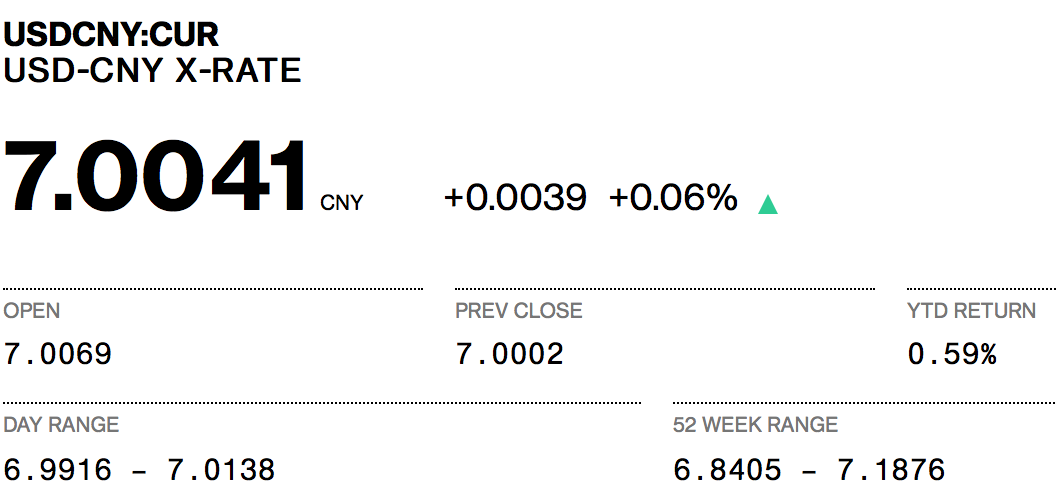 Best Online Forex Brokers in China
Online forex brokers let you trade a variety of currency pairs in the forex market. You can easily manage your trading positions on your broker's supported trading platforms. Most of these forex brokers allow you the luxury of trading commission-free. You generally also trade forex currency pairs on margin using these online platforms.
Take a look at these top forex brokers available online.
Forex Terminology
You should be familiar with a few basic forex terms before you start trading. Many forex traders use these terms regularly during intraday trading sessions.
Pip: The smallest unit of exchange rate movement in a particular currency pair. In most cases, forex currency pips are the 4th decimal point or 0.0001 of a currency pair's quoted exchange rate.
Lot size: The lot size is a standardized trading amount usually equal to 100,000 base currency units. You can also buy and sell currency pairs in smaller lot sizes at some online brokers.
Orders: An order is a command you make to your broker to execute a trade either at the market or when certain conditions are met.
Margin calls: A notice from your broker that you need to deposit additional funds in your margin account to continue to hold your existing positions. Most online forex brokers will automatically close out your positions if this situation arises instead of issuing a margin call.
Yield Better Returns by Trading Chinese Yuans
China has experienced substantial friction in its trade situation with the United States — the USD/CNY exchange rate remains subject to news of trade talks between the countries. Nevertheless, China has developed strong relationships with some of its other trading partners, such as Australia, Hong Kong, South Korea and Germany that could underpin the yuan in the near future against the national currencies of those countries.
In any case, forex traders from China can buy and sell virtually any common currency pair via a top online broker, so open an account with one today if you'd like to try your hand at forex trading.
Get a Forex Pro on Your Side
FOREX.com, registered with the Commodity Futures Trading Commission (CFTC), lets you trade a wide range of forex markets plus spot metals with low pricing and fast, quality execution on every trade.
You can also tap into:
EUR/USD as low as 0.2 with fixed $5 commissions per 100,000
Powerful, purpose-built currency trading platforms
Monthly cash rebates of up to $9 per million dollars traded with FOREX.com's Active Trader Program
Learn more about FOREX.com's low pricing and how you can get started trading with FOREX.com.