Want to jump straight to the answer? The best forex broker for most people is definitely FOREX.com or CedarFX.
The Aruban economy is largely centered chiefly on its tourism industry, although aloe exports, petroleum refining and offshore banking also contribute. The island has a relatively high standard of living compared to other Caribbean islands, and it ranked 4th in the world and 2nd in the Caribbean in terms of its tourist-to-resident ratio, with an impressive 10.22 tourists per resident on average. Unfortunately, the coronavirus pandemic brought a severe shock to the island's tourism-based economy due to widespread travel restrictions. The Central Bank of Aruba (CBA) was forced to implement drastic measures to stabilize and prop up the local economy.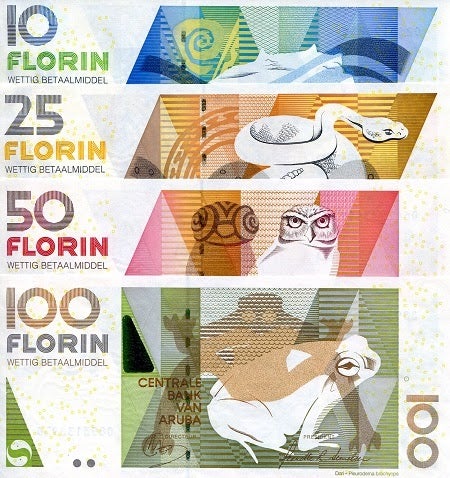 The Aruban florin (code AWG, symbol Afl) is the currency of Aruba. The Aruban currency has been pegged to the U.S. dollar at the rate of 1.79 florin per dollar since 1971, although it has been fluctuating considerably during the COVID crisis and currently trades around 1.80 in the forex market.
In response to COVID, the Aruban government refused to grant a foreign exchange license for any outbound capital transaction to help stabilize its currency. As of March 17, 2020, and until further notice, all capital transactions must be licensed through the CBA. Licenses that existed before this date are still valid. Forex traders interested in taking a position in the Aruban florin should take note of this important restriction.
Get Started with Forex in Aruba
Despite Aruba's controls on its own currency, trading other currencies from Aruba is unregulated and relatively easy to do via online forex brokers. Follow the steps below to get started trading forex from Aruba.
Connect to the internet: You must have a good internet connection in Aruba to trade forex efficiently. This is usually easy to find in the more developed areas of the country.
Find a broker: Rather than selecting a broker based in Aruba, aspiring traders would typically be better off choosing a well-regulated foreign online forex broker that takes clients from Aruba. Newer brokers claiming to be compliant with the regulations of the Aruba central bank should be avoided.
Select an account type: Most brokers offer several trading account types, so select one that best fits your initial deposit and anticipated trading needs.
Fund your trading account: Most online brokers let you fund your trading account using bank wire transfers, debit card payments or electronic fund transfer services like Paypal and Skrill. Make sure you are comfortable with the regulatory status of your chosen forex broker and their legitimacy before sending any funds to them.
Get a trading platform: Your trading platform should offer quick execution times and have an intuitive interface with useful analysis functions. Many brokers offer their own proprietary trading platforms to clients or allow the use of popular 3rd-party platforms like MetaTrader and NinjaTrader.
Start to trade: Once you have a solid internet connection and an account opened and funded with an online forex broker, you can start to trade forex from Aruba.
Aruban Forex Trading Strategies
Now that you have opened and funded a trading account to trade forex with, you can look at the common types of trader you might find operating in the forex market to see what trading style suits you best.
Day Trader
Day traders are defined by the fact that they do not hold overnight trading positions. They focus more on short-term fundamental events like news releases or on technical factors, instead of studying the big picture, macroeconomic conditions causing exchange rate swings. The short time that a technical day trader holds a position in a currency pair is usually spent focused on chart patterns or other technical indicators that inform their trading decisions. These decisions are generally made quickly and require a decent internet connection to execute trades promptly because the window of opportunity in a contemplated day trade can close quickly.
Swing Trader
Swing or momentum traders typically hold their trades longer than a day trader, but they also need to make prompt decisions when their momentum indicators signal a trade setup to maximize their potential profits. A swing trader may hold a position in a currency pair for a few days or weeks, but they remain focused on how the pair moves and assess if their indicators remain supportive of continuing to hold that position. News items are also important to swing traders because they can change the direction of a trend quickly and trigger a trade. A swing trader needs to remain flexible in their market views and have fast reflexes to pick up on these changes.
Position Trader
Position or trend trading may suit you if you prefer to hang out on an Aruban beach instead of in front of trading screens all day. The position trader looks to profit from patiently holding a position in a currency pair for months or even years as they wait for its exchange rate to move to its expected value. The position trader tends to follow trends they identify in the market and may use trailing stops to protect profits. They also often look at fundamental factors that affect a currency pair's exchange rate and may also take long-term technical analysis into account when making their trading decisions.
Forex Trading Example in Aruba
The USD/AWG exchange rate is currently pegged at 1.7900 but has traded at 1.8000 as the AWG was pressured in the wake of the coronavirus crisis. Due to that peg keeping marking volatility unnaturally low in that pair, most forex traders based in Aruba will instead want to operate in more active currency pairs like USD/JPY, for example.
Consider this situation: You're watching the USD/JPY exchange rate that currently trades at 106.10/15. If you think the pair's exchange rate will rally, you might buy a standard lot of 100,000 U.S. dollars versus the Japanese yen at 106.15. Since your online broker allows you to use a leverage ratio of 200:1, you need to have at least $500 deposited in your trading account as margin for a trade of that size.
Toward the end of the trading session, the bid side of the USD/JPY exchange rate moves up by 100 pips to 107.15, so you close out your position at that level. Your profit is ($100,000 x 1.00) or 100,000 JPY ($933.27). Had the market fallen by 100 pips instead, you would have lost that same amount of yen.
Making Money with Forex in Aruba
Now that you have a better sense for what type of trader you want to become, you may want to learn about additional strategies and products you can use when trading.
Going short: You go short a currency pair by net selling the base currency and buying the counter currency. You would want to go short a currency pair when you expect its exchange rate to fall.
CFDs: Contracts for difference, or CFDs, are derivative financial instruments that track the value of their underlying assets exactly and can serve as a proxy to trading those assets. Many online brokers offer trading in CFDs on currency pairs, as well as a variety of other underlying assets like stocks, indexes and commodities.
Binary options: Exotic derivatives that let the option holder pay a fixed premium to obtain a fixed payout from the seller if a given market condition is met on or before the expiration date. You can trade binary options from Aruba via online brokers specializing in that product.
Best Online Forex Brokers in Aruba
Here is a list of some of the best online forex brokers that will accept clients based in Aruba. Make sure any broker you deal with is well regulated in their local jurisdiction by a reputable agency.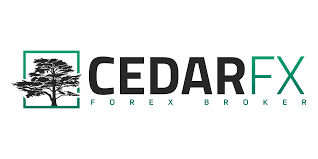 Disclosure: CedarFX is not regulated by any major financial agency. The brokerage is owned by Cedar LLC and based in St. Vincent and the Grenadines.
1 Minute Review
Billing itself as the world's 1st eco-friendly broker, CedarFX makes it easy to trade and give back to the planet. You can choose a 0% Commission Account or an Eco Account — or open multiple accounts to meet all your needs. 
CedarFX offers access to a wide range of tradable securities, including stocks, futures, major and exotic forex pairs, cryptocurrencies and more. Though CedarFX could introduce a few additional educational resources, the broker remains a unique option for traders invested in giving back.
Best For
Forex investors
Investors interested in 0% commission or eco conscious trading
Investors looking for 24/7 customer service
Pros
Allows users to offset their carbon footprint
0% commission investing
Offers demo account access
24/7 customer service available through live chat
Eco Account Option (10 trees planted for each lot traded)
Fast deposits/withdrawls with Bitcoin
Cons
Limited number of educational resources for new investors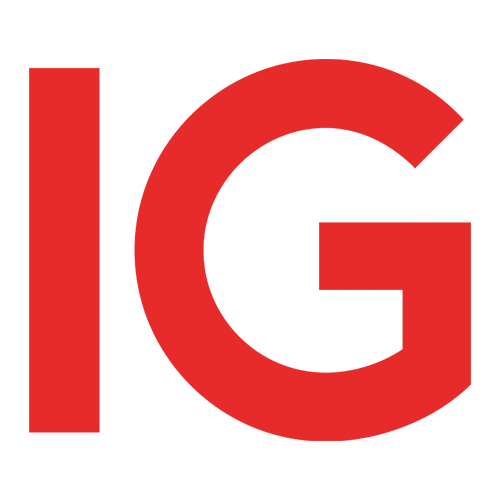 1 Minute Review
IG is a comprehensive forex broker that offers full access to the currency market and support for over 80 currency pairs. The broker only offers forex trading to its U.S.-based customers, the brokerage does it spectacularly well. Novice traders will love IG's intuitive mobile and desktop platforms, while advanced traders will revel in the platform's selection of indicators and charting tools. Though IG could work on its customer service and fees, the broker is an asset to new forex traders and those who prefer a more streamlined interface.  
Best For
New forex traders who are still learning the ropes
Traders who prefer a simple, clean interface
Forex traders who trade primarily on a tablet
Pros
Easy-to-navigate platform is easy for beginners to master
Mobile and tablet platforms offer full functionality of the desktop version
Margin rates are easy to understand and affordable
Access to over 80 currency pairs
Cons
U.S. traders can currently only trade forex
Customer service options are lacking
No 2-factor authentication on mobile

1 Minute Review
FOREX.com is a one-stop shop for forex traders. With a massive range of tradable currencies, low account minimums and an impressive trading platform, FOREX.com is an excellent choice for brokers searching for a home base for their currency trading. New traders and seasoned veterans alike will love FOREX.com's extensive education and research center that provides free, informative forex trading courses at multiple skill levels. While FOREX.com is impressive, remember that it isn't a standard broker.
Best For
MetaTrader 4 users
Beginner forex traders
Active forex traders
Pros
Impressive, easy-to-navigate platform
Wide range of education and research tools
Access to over 80 currencies to buy and sell
Leverage available up to 50:1
Cons
Cannot buy and sell other securities (like stocks and bonds)
Forex Terminology
Forex traders use a variety of specialized terms among themselves that describe basic concepts relevant to the forex market.
Pip: The smallest amount an exchange rate can move by for a particular currency pair. Most pairs have a pip size of 0.0001.
Lot size: A standard trading amount, usually equal to 100,000 base currency units at online forex brokers.
Orders: The details of a trade you want your broker to execute for you, including the trading amount, direction and currency pair.
Calls: An option contract that gives a holder the right, but not the obligation, to purchase an asset at a given price (the strike price) at or before a certain expiration date. Currency options are both calls and puts since their underlying asset involves an exchange of 2 currencies.
Does Trading Forex Make Sense from Aruba?
Although Aruba may have restrictions on its own currency's value relative to the U.S. dollar to stabilize that exchange rate, you can trade many other currency pairs in the highly liquid and international forex market. Also, to avoid fraudulent brokers that may take advantage of new traders, it generally makes sense to deal with a reputable and well-regulated foreign broker.
Success in forex trading comes from having a good trading plan and studying the market closely. If you need help deciphering the details and wish to learn more about trading forex, bookmark this website for further insights.
Get a Forex Pro on Your Side
FOREX.com, registered with the Commodity Futures Trading Commission (CFTC), lets you trade a wide range of forex markets plus spot metals with low pricing and fast, quality execution on every trade.
You can also tap into:
EUR/USD as low as 0.2 with fixed $5 commissions per 100,000
Powerful, purpose-built currency trading platforms
Monthly cash rebates of up to $9 per million dollars traded with FOREX.com's Active Trader Program
Learn more about FOREX.com's low pricing and how you can get started trading with FOREX.com.