Want to jump straight to the answer? The best forex broker for most people is definitely FOREX.com or CedarFX.
It is no secret that currency is one of the fundamental inventions in history. Being able to quickly and accurately exchange goods and services facilitated the growth of civilization.
While expensive and slow in the past, nowadays this is all done digitally. Yet there are steps to consider before deciding to trade currencies. Read on to learn about the best brokers in the industry and how to select one based on your preferences.
FOREX.com
FOREX.com markets itself as the #1 platform for forex trading in the U.S. The site, however, goes beyond international currencies. You can trade in gold, silver, futures and future options as part of diversifying your investments.
The platform includes educational tools that will teach you how to make money along with market analysis for seasoned traders. You can choose from several platforms like MetaTrader 4, Web, Mobile, EAs, VPS hosting, API trading and Ninja trader.
You can even choose from different account types depending on your volume and the commissions you prefer to pay. Standard, Commission and STP Pro suit different types of investors. Reach out to the site for more information or try a demo to learn how it works.
A robust FAQ section, support center and standard business hours help you remain in contact with the site. You can also email the company or complete the online form for further assistance.
Start with a risk-free demo account so you can see the difference when you trade on a site that has everything you need, helps you diversify your investments and enhances your net worth.
TD Ameritrade
With a tradition spanning over 4 decades, TD Ameritrade (NASDAQ: AMTD) has been one of the staple brokers in the U.S. Known for stock and options trading, it also offers forex through its state-of-art thinkorswim platform.
The instruments available include 73 forex pairs, from popular majors like British pound / US dollar to exotics like South African rand or Thai baht. There are no commissions, but costs come in the form of spreads. Trading is available 23 hours a day with a 1-hour break during a rollover period (5 p.m. to 6 p.m. EST).
While offering many advanced features (indicators, pattern detection, automatic sync), the thinkorswim platform can be a bit overwhelming for beginners — if they're used to simpler alternatives like MetaTrader.
If you want to follow the latest fundamental developments, TD Ameritrade offers a dynamic economic calendar, plenty of research and an extensive Learning Center.
Traders who like to stay on top of things will prefer the thinkorswim mobile app available for iOS and Android devices.
Best For
Global and Active Traders
Interactive Brokers
A publicly listed company (NASDAQ: IBKR), Interactive Brokers is one of the most regulated brokerage platforms. It offers a wide selection of 125 market centers across 31 countries.
Interactive Brokers uses a proprietary Trader Workstation (TWS) platform and an IBKR mobile app. While powerful, these tools are better suited for seasoned professionals. Although alternatives are not available, it is possible to use an application programming interface (API) to connect it with a third-party platform like MetaTrader.
Those who look for education and research will be satisfied. The platform offers both in-house and third-party specialized research. The education library is vast, although not oriented toward forex.
The offer is exceptional with 105 forex pairs through spot rates of contract-for-differences (CFD). For traders in the U.S. who hold USD as the base currency, this is set to 23 most popular pairs — enough for a majority of retail traders.
Since Interactive Brokers works with some of the largest exchange dealers in the world, spreads are tight. Commissions depend on volume. They start at $4 per round lot but drop for high-volume traders.
Disclosure
CedarFX is not regulated by any major financial agency. The brokerage is owned by Cedar LLC and based in St. Vincent and the Grenadines.
CedarFX
CedarFX is unique in that when you work with the platform, you can open what is known as an Eco Account. CedarFX pitches itself as an eco-friendly broker, saving the planet one trade at a time. A portion of all commissions are used to offset the company's carbon footprint.
There is also a 0% commission account, helping you save money on every trade. You can use a demo account to test your trading prowess, understand where the market is going and how to best make money that day. You can speculate in currencies, but you can also trade stocks, commodities, and digital assets.
You can easily download the platform to your computer, live chat or send an email for support and even request a callback for live assistance. Check the live spreads and set up your account so that you can diversify your portfolio and increase your net worth.
Best For
Binary Options Trading
Nadex
North American Derivatives Exchange (Nadex) is a CFTC-regulated derivatives exchange for retail investors. The platform is the leader in binary options — simple derivatives that speculate whether the asset's price will rise or fall within the fixed time.
Yet, the platform offers forex as well. With 10 pairs, the instrument selection is modest but adequate for investors who trade the most popular currencies. There are no commissions but variable spreads that go as low as 0.02 for the most liquid pairs like EUR/USD. The minimum deposit is set at $250.
A research offer is lacking, limited to the current market news and commentary. Yet, the education library is quite extensive, focusing on explaining all the available derivatives in great detail.
Nadex is a good option for derivatives-oriented traders who occasionally trade forex.
What Have We Learned?
There are several key factors when selecting a broker. While regulation remains the baseline, the rest will depend on your personal preferences.
Regulation: As the first line of defense against fraud, you should always look for a regulated broker. There are different agencies around the world, but the most famous ones are Federal Deposit Insurance Corporation (FDIC) and CFTC in the U.S., Financial Conduct Authority (FCA) in the U.K. and Australian Securities and Investment Commission (ASIC).
Low cost: The 2 principle types of fees in forex are spreads and commissions. A spread is the disparity between the buyers and sellers. This can be much but it will be negligible for the most liquid currency pairs like EUR USD. The commission is the fee that a broker charges for processing the trade. It varies on the size of the trade.
You will be looking for tight spreads and low commissions to cut the cost of trading that might eat into your profits — sometimes as high as 25%.
Instrument selection: More is better, and a decent broker should offer at least 15-20 most popular currency pairs. Some will offer well over 60, including other assets like indices, commodities and cryptocurrencies. The importance will depend on your needs.
Trade processing: If you plan to use a broker for a long time, you should pay attention to trade processing. Many traders don't know that their trades are not always executed on the market. Sometimes the broker takes on the other side of the trade, creating the market. These market-making brokers make money when you lose. Although they can be completely legit, it is better to stick with the brokers who don't have a conflict of interest. These brokers use straight-through-processing (STP) or Electronic Communication Network (ECN).
Adequate leverage: While leverage is a double-edged sword, it is an excellent tool to have at hand. You might want to keep the small sum of your portfolio as a deposit while trading significant positions. This is where leverage makes a positive difference. While leverage of 1:10 is often enough, at least 1:50 is nice to have.
Low account minimums: Although not as important, low account minimums will help to test some platform features on the live market. While many brokers offer demo accounts, these are better suited for software testing and orientation. Proper quality evaluation will always be in the actual market conditions — especially when it comes to spreads and commissions.
Benzinga's Top Forex Trading Alternatives
A good broker is a reliable partner for any trader. Check out the comparison of our selected brokers in the table below.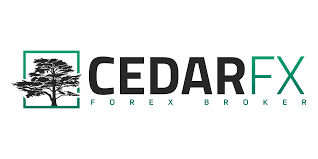 Disclosure: CedarFX is not regulated by any major financial agency. The brokerage is owned by Cedar LLC and based in St. Vincent and the Grenadines.
1 Minute Review
Billing itself as the world's 1st eco-friendly broker, CedarFX makes it easy to trade and give back to the planet. You can choose a 0% Commission Account or an Eco Account — or open multiple accounts to meet all your needs. 
CedarFX offers access to a wide range of tradable securities, including stocks, futures, major and exotic forex pairs, cryptocurrencies and more. Though CedarFX could introduce a few additional educational resources, the broker remains a unique option for traders invested in giving back.
Best For
Forex investors
Investors interested in 0% commission or eco conscious trading
Investors looking for 24/7 customer service
Pros
Allows users to offset their carbon footprint
0% commission investing
Offers demo account access
24/7 customer service available through live chat
Eco Account Option (10 trees planted for each lot traded)
Fast deposits/withdrawls with Bitcoin
Cons
Limited number of educational resources for new investors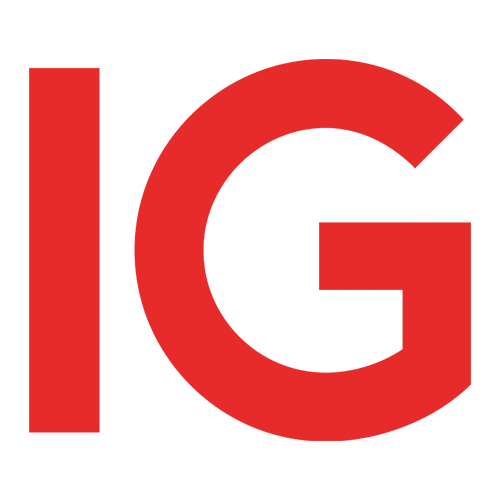 1 Minute Review
IG is a comprehensive forex broker that offers full access to the currency market and support for over 80 currency pairs. The broker only offers forex trading to its U.S.-based customers, the brokerage does it spectacularly well. Novice traders will love IG's intuitive mobile and desktop platforms, while advanced traders will revel in the platform's selection of indicators and charting tools. Though IG could work on its customer service and fees, the broker is an asset to new forex traders and those who prefer a more streamlined interface.  
Best For
New forex traders who are still learning the ropes
Traders who prefer a simple, clean interface
Forex traders who trade primarily on a tablet
Pros
Easy-to-navigate platform is easy for beginners to master
Mobile and tablet platforms offer full functionality of the desktop version
Margin rates are easy to understand and affordable
Access to over 80 currency pairs
Cons
U.S. traders can currently only trade forex
Customer service options are lacking
No 2-factor authentication on mobile

1 Minute Review
FOREX.com is a one-stop shop for forex traders. With a massive range of tradable currencies, low account minimums and an impressive trading platform, FOREX.com is an excellent choice for brokers searching for a home base for their currency trading. New traders and seasoned veterans alike will love FOREX.com's extensive education and research center that provides free, informative forex trading courses at multiple skill levels. While FOREX.com is impressive, remember that it isn't a standard broker.
Best For
MetaTrader 4 users
Beginner forex traders
Active forex traders
Pros
Impressive, easy-to-navigate platform
Wide range of education and research tools
Access to over 80 currencies to buy and sell
Leverage available up to 50:1
Cons
Cannot buy and sell other securities (like stocks and bonds)
Forex is an Evergreen Asset Class
As long as there are different nations and cultures on the planet, you'll see a diversity of currencies. The United Nations currently recognizes 180 currencies across the world, each one with a story behind it.
In this dynamic environment, you will always find opportunities to speculate. Furthermore, in opposition to other assets (like stocks), it will be easier to avoid sticking with a bad position, and liquidity will be exceptional.
Finally, choosing the best broker will depend on your location and needs — spreads, commissions, number of instruments available to trade and so on. Finding a good broker is like making a new friend, forming a relationship that will benefit both parties in the long run.
Frequently Asked Questions
Which forex broker is best?
There is no single answer to this question. First of all, it will depend on your location. Countries have different regulatory agencies and few if any legit brokers operate everywhere.
While regulation is essential, your trading style is the second variable in the mix. Tight spreads and low commissions will be of utmost importance to short-term traders (scalpers). Meanwhile, swing traders might look for high availability of instruments to trade.
The best broker will be one that provides the safest and the cheapest service for your trading style in your region.
Answer Link
What brokers do professional forex traders use?
Most professional traders use the same brokers as amateur traders. Although there are many brokers worldwide, all nonmarket maker brokers pass the trades to a handful of big liquidity providers — big banks like Goldman Sachs, UBS or Deutsche Bank.
Yet, when it comes to professionals, there are few exceptions. Favorable tax regulations around the world give incentives to use a spread betting broker (in the U.K.) or to open a limited liability company (LLC) in a tax oasis (e.g., Dubai) and trade through it.
Answer Link
Get a Forex Pro on Your Side
FOREX.com, registered with the Commodity Futures Trading Commission (CFTC), lets you trade a wide range of forex markets plus spot metals with low pricing and fast, quality execution on every trade.
You can also tap into:
EUR/USD as low as 0.2 with fixed $5 commissions per 100,000
Powerful, purpose-built currency trading platforms
Monthly cash rebates of up to $9 per million dollars traded with FOREX.com's Active Trader Program
Learn more about FOREX.com's low pricing and how you can get started trading with FOREX.com.