Since launching in 1995, eBay has changed the way we buy and sell things online. A simple idea for a website focused on bringing buyers and sellers together in an honest marketplace has evolved into one of the world's largest online platforms for both enthusiasts and professionals to do business. While the company is ubiquitous, it's not for everyone. Check out our picks for the best eBay alternatives you can use today.
Quick Look: Best eBay Alternatives
Best Overall: Amazon
Craigslist
Newegg
Etsy
iOffer
Why Use an eBay Alternative?
If you want to learn how to make money, it's important to learn the art of buying and selling items online, and eBay has always been the premier platform to tap into. Whether you're a buyer or a seller, an occasional trader or a small business owner and use eBay as your primary (and only) platform, you might want to consider alternatives. Here are 6 good reasons to consider alternatives to eBay.
Business Model
eBay is ideal for an online auctioning business model, where buyers bid on items listed on the platform. If your business model isn't conducive to price wars or if you typically don't do business using the "highest bidder gets the item" approach, consider an alternative platform.
Choice
eBay has created a great ecosystem, there's no doubt about that. But there are other platforms available that offer you different (though some are on a much smaller scale) and more varied choices for products and services you could buy or sell.
Specialization
Are you a general retailer who buys and sells all kinds of items to and from a broad category of seller and buyers? You might want to stick with a generic marketplace like eBay. Do you specialize in a focused niche, like homemade craft items? You lose market differentiation among the thousands of sellers/buyers on a large platform like eBay. You'll probably do better on an eBay alternative that provides you access to a specialized ecosystem specific to your niche.
Backup Options
In life, it's always good to have backup plans in place. If your business model revolves solely around eBay, or if eBay is the only marketplace that you know where to buy or sell the items you depend on, then that's a very "delicate" position to be in. Whether you use eBay regularly for business or whether you are an infrequent visitor to the platform, having alternatives to the marketplace provides you with some flexibility.
Risk Mitigation
There's been growing talk by technology company regulators to enforce greater amounts of oversight on companies that are "too big to fail." And while the regulatory focus is currently on social media giants, there is always a risk that regulators apply more stringent legislation toward market makers like eBay. Should that happen, smaller eBay alternatives might be a great way to mitigate your regulatory risks.
Cost
Depending on the items you list, the typical fee that sellers pay eBay is 10% of the sale price (plus other fees such as insertion fee and promoted listing fee). Then, if you use PayPal, the eBay subsidiary money transfer app or other optional services (such as gallery listing, international visibility, etc.) you'll need to pay an additional fee before you receive your payment. All of this could erode your revenue by 10% to 17%. Although they might not be as diverse as eBay, other platforms may charge less.
Features of a Different Service
While looking for an eBay alternative might seem like a reasonable strategy, make sure your alternative platform provides you with the features and functionality you value most.
Longevity: Stay away from recent start-ups. The alternative platform should be around for more than just a few years.
Credibility: You need to trust the service because it'll have access to your transaction data, your payment details and details of your buyers and sellers.
Security, privacy and platform reliability: Check out security and privacy policies of each service to ensure that it meets your expectations.
Local and global reach: Whether you're a local buyer/seller or you want access to a more global marketplace, make sure your platform offers you what you need.
Fees: Compare fees against what you would typically pay on eBay to make sure the alternative is cost-effective.
Ease of use: Just need a way to list a product or search through a catalog? Looking for more advanced sets of merchant/buyer tools? Still other users would like access to moderated deal-making, like dispute resolution processes. If these are important traits for you, make sure the alternative platform offers them.
Picks for the Best eBay Alternatives
As "alternatives" go, no single substitute will deliver exactly what eBay offers. Therefore, you may need to make some compromises and adapt your business model when making your choice to use an alternative platform.
Best Overall: Amazon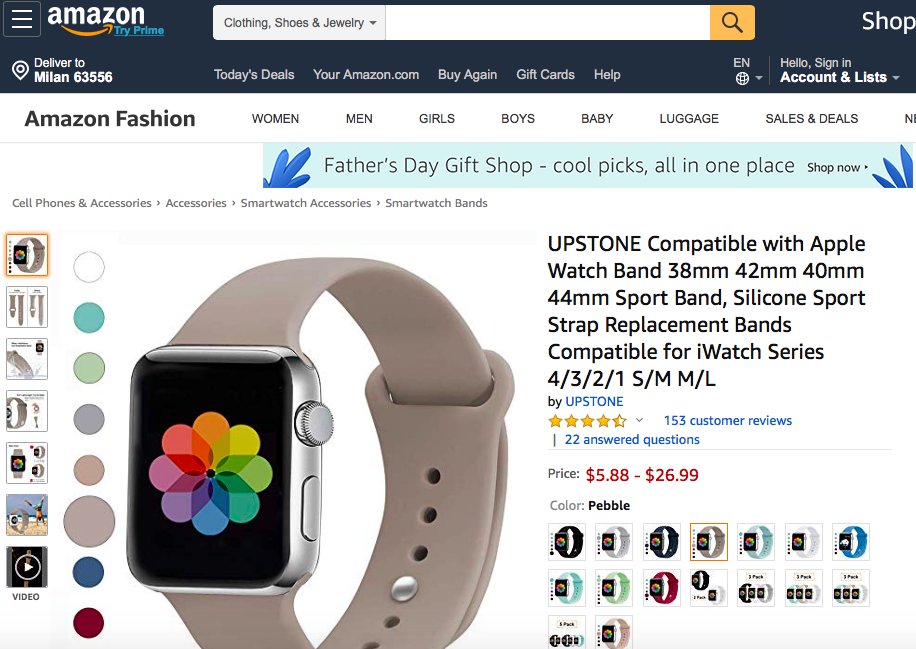 Anyone who wants to operate a small (or even mid-sized) retail business online on a safe, secure and user-friendly platform can always consider Amazon. As a publicly-traded entity, Amazon undergoes tremendous scrutiny, both from shareholders and regulators, which should give platform users a lot of peace of mind. Amazon has done an amazing job of transitioning itself from a small online bookseller back in 1994 into one of the world's largest online retailers of just about anything you want! Wondering how to make money on Amazon? The options are endless; you'll find a huge customer base. Like eBay, Amazon has a large ecosystem of buyers and sellers who congregate online to do business on a platform run by a trusted source.
However, those perks do come at a price — one that in some cases might be higher than what you'd pay on eBay — as much as 20% on some items. Thanks to Amazon's much broader reach, you'll have access to a larger audience of buyers/sellers, which should help offset some of the cost differences.
Where Amazon does differ partially from eBay is in the business model it uses — fixed-price listings only, as opposed to eBay's parallel auction-based system (although eBay's "Buy it Now" feature is a version of a fixed-price system). Both platforms also have another major similarity — the sale of old and used goods, though eBay typically thrives on the sale of pre-used goods. Amazon's more "polished" user interface gives it an edge over eBay.
When it comes to security, privacy and infrastructure reliability, however, the owner of Amazon Web Services (AWS), used by hundreds of blue-chip corporations around the globe, has a definite edge over most other eBay alternatives. When you add optional delivery and fulfillment services like Amazon Prime to the mix, Amazon leads the pack and becomes a formidable eBay alternative.
Craigslist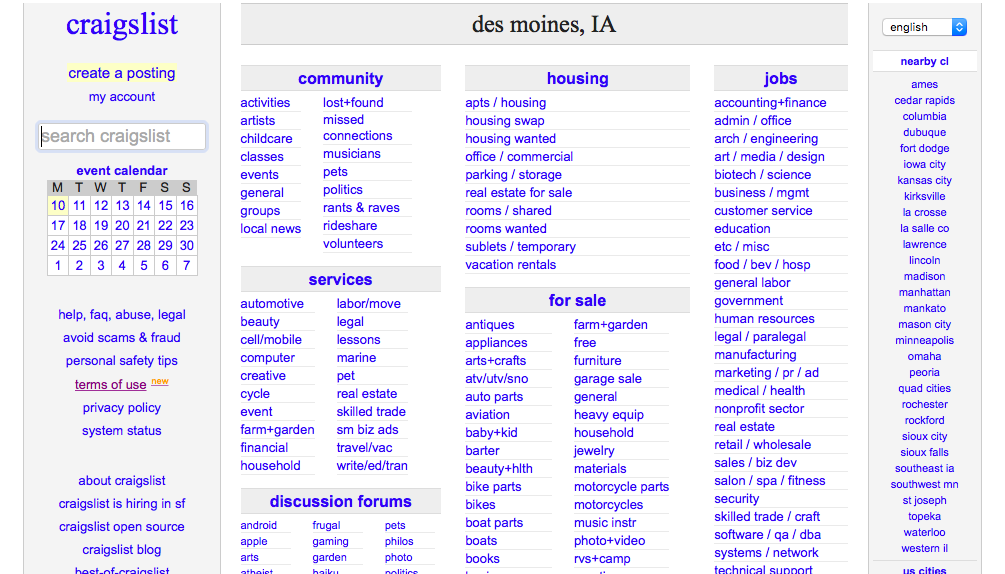 Craigslist is just what its name says it is: a classified ad listing service. Looking for a cost-effective (mostly free!) way to list your items and services for sale online or searching for products and services to buy? Craigslist may be for you. While it does provide the ability to buy and sell items online like eBay, it does so through a very "no frills" platform.
The platform allows listings of a broad category of items, including automotive, beauty, cellphones, household items, jewelry, travel and more. Unlike eBay, there's no order tracking or payment processing supported by the platform. You don't necessarily need an account to list your products and you can list most items for free on the platform. Paid listings with an account offer you some perks, including multiple users per account and online tools for managing postings.
While this platform is ideal for more casual users, you really can't run a full-time retail business using Craigslist because it only caters to local listings within a specific geography. There's no shipment mechanism or dispute resolution process like eBay. Every seller is responsible for making individual delivery and payment arrangements. But that's what keeps costs so low.
Can you trust the platform, and is it secure? The platform's managers provide tools and guidelines to ensure a safe transacting experience. The fact that it earned over $1 billion in revenue in 2018 — growing from just shy of $700 million in 2016 — is a testament to its popularity and effectiveness as a viable alternative to eBay.
Newegg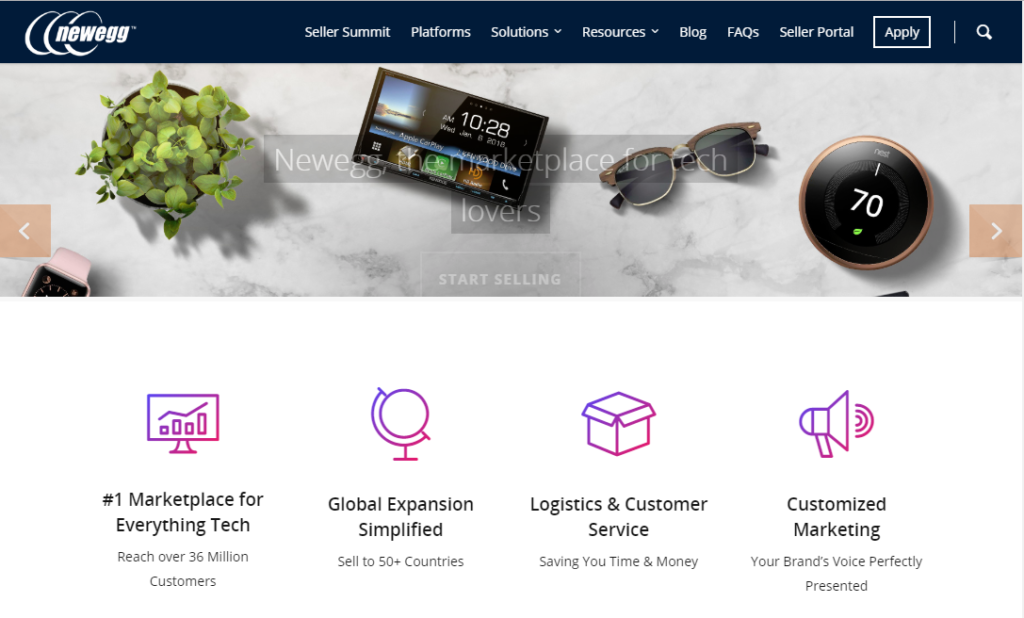 Looking for tech-related products or want to sell them online? Newegg could be an option, and the platform also includes other categories, such as apparel and accessories and hobbies and toys. Newegg makes an ideal eBay alternative for individuals or businesses that specialize in selling or trading, particularly with IT gizmos. It's a well laid-out website and detailed user guidelines are available for navigating the platform.
Commissions for selling items on the Newegg platform vary depending on the product category. Typically, these rates range between 8% and 15%.
Like eBay, Newegg offers a sleek, user-friendly interface for sellers to list their products and manage their listings. Unlike eBay, however, this platform offers full-logistic support to users of the platform. There is no "free" listing service offered, but the platform's Newegg Premier Seller program mimics Amazon Prime — but includes a much lower fee.
The platform protects the data of its users with industry-standard encryption protocols. Only authorized personnel have access to the physical infrastructure, with data and assets protected through access badges and security surveillance equipment.
The Newegg platform also offers an international reach (unlike Craigslist). If you plan to make IT retail your core business, you'll find Newegg to be a reliable eBay alternative.
Etsy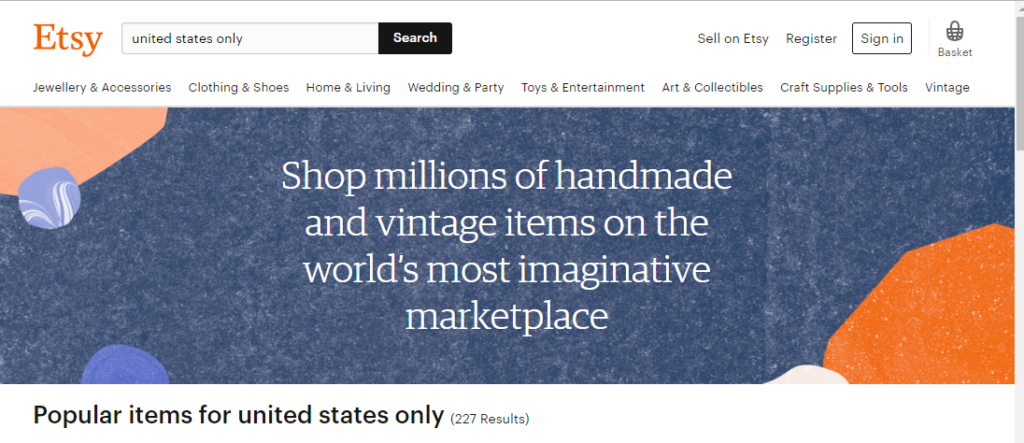 If you are a craftsperson or someone whose primary business is trading handmade artifacts, craft and vintage items, consider Etsy. Unlike eBay, you'll have a captive audience of like-minded buyers/sellers from your specific niche. Etsy's simple layout and mobile app are great money-making tools.
Etsy is a publicly-traded corporation on the tech-heavy NASDAQ stock exchange. According to the company, its platform helps active sellers and 31.7 million active buyers get access to over 45 million items. The platform uses corporate-level security technology, like that deployed at leading companies such as Uber, Lyft, Salesforce and eBay, to protect its data. This includes features such as SSL, login history and two-factor-authentication (2FA). With Etsy, buyers purchase items directly from the seller and the seller is responsible for shipping and all related logistics. Like eBay, Etsy Payments option supports buyers in paying directly from the platform — provided the seller's site opts for a supported payment option.
Creating an account ("shop") in Etsy is free but you pay fees, such as listing, shipping, transaction and taxes. These could range from a fixed fee of $0.20 USD to up to 5% for shipping and sale transactions.
Like eBay, this platform offers dispute resolution between buyers and sellers if there is a problem. One neat feature of the Etsy platform that makes it a worthy eBay alternative are Google shopping ads which allow you to reach buyers outside the Etsy ecosystem.
iOffer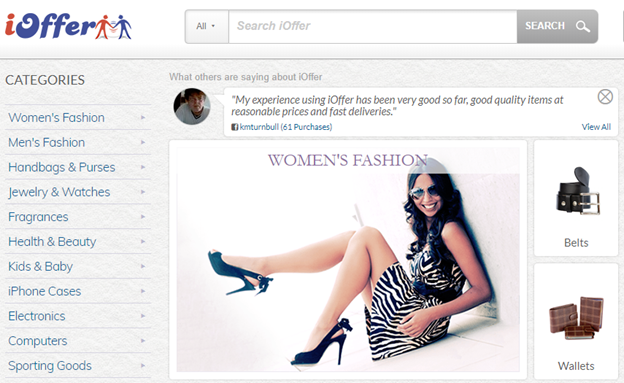 Are you into buying and selling used items, collectibles or hard-to-source products — ones that you can't find on some of the other sites mentioned here? Well, if that's the case, then iOffer could be an option.
Founded in 2002, iOffer is an online marketplace that puts buyers and sellers from over 190 countries in touch with each other. The platform offers access to over 100 million items and supports thousands of active users to trade items.
The user interface is well designed, with items neatly categorized on the left and a handy search tool on top. You can find items across a broad spectrum of categories, including women's and men's fashion, jewelry, fragrances, electronics, computers and much more. If you can't find the item you are specifically looking for, the platform's "want ads" feature allows you to specify your needs and an ad will be placed to help you source it.
The fee structure is very simple and cheap:
Buyers pay nothing to use the platform, including browsing and searching for items. As a buyer, you'll also be able to place "want ads" for free! Sellers get an online store for free, pay no listing fees, can create a free gallery slideshow of products and can host all photos for listing items for free. Best of all, sellers don't pay anything until the item has sold!
Platform fees are also very competitive. If you buy/sell items of extremely low value (under $5), your final fee would be only $0.50, with sale value of $1,500 and over costing a little over $40 in fees. The platform has a very effective non-paying buyer (NPB) credit and seller charge dispute process that helps with dispute resolution and refunds and credits.
Consider All eBay Alternatives
Any eBay alternative is only as effective as the business model it supports. Before switching over to one of the alternative platforms discussed here, think carefully whether the option you're choosing fits well with your own business model.
Another approach to leveraging eBay alternatives would be to use a hybrid approach. You might use eBay but also use one of the alternatives listed above, too. This hybrid approach could give you access to a broader marketplace via eBay, but a more focused buying/selling marketplace through a specialized platform like Etsy.
Want to learn more? Check out Benzinga's guides to the best Amazon FBA courses, the best online affiliate marketing training and the best e-commerce courses.