Dental implants can improve your smile and support your dental health. They can also be pricey, but dental implant insurance can help. Here's our guide to the best options when it comes to implant insurance.
Best Dental Insurance for Implants:
What is Dental Implant Insurance?
Health insurance, dental insurance or a combination of both may cover dental implants. Coverage depends on a couple of factors, including:
The reason for the implant. If the implant was from an injury or accident, health insurance might cover some of the costs of your implants. Health insurance may also provide some coverage if your tooth loss is causing medical complications.
The individual policy. Health and dental insurance policies vary depending on the provider. You'll need to review the fine print of potential plans to find 1 that covers implants.
Your health and dental insurance may also cover different aspects of the dental implant process. This is because dental implants are a complex, multi-step procedure. Let's take a closer look at the steps involved in a dental implant.
What Is a Dental Implant?
Dental implants are relatively expensive when compared to other dental procedures. This is because getting an implant is a lengthy process that may involve an oral and maxillofacial surgeon (OMS). This is a surgeon who specializes in oral surgeries.
Here are the steps to getting a dental implant. Keep in mind the process may vary depending on your individual needs.
Initial consultation. You have an initial appointment with an implant dentist or surgeon. The dentist will take images of your teeth and mouth and develop a surgery plan.
Tooth extraction. If you have a damaged tooth that needs to be replaced by an implant, your dentist will extract, or take out, the damaged tooth.
Implant placement. After you've healed from your extraction, your surgeon will place your implant. The implant is a metal post. It's put into your jawbone and serves as the root for your replacement tooth. If your jawbone isn't strong enough for an implant, the surgeon will perform a bone graft. After that heals, the surgeon will place your implant.
Healing. After the implant placement, the implant and your jawbone need time to heal and grow together. This typically takes a few months.
Abutment placement. After your implant and jawbone have grown together, your dentist will put an abutment on your implant. The abutment is a small piece that inserts into your implant and extends it past your gumline. Your new artificial tooth will attach to the abutment. Your gums will need time to heal after abutment placement.
Artificial teeth. Your new teeth are the last step. Depending on your needs, your dentist may do 1 tooth, a bridge or dentures with multiple teeth that are attached to your abutment.
Aftercare. You'll need to follow your dentist's instructions and maintain your artificial teeth. This includes regular brushing and flossing and regular checkups.
Implants require multiple steps to the dentist. You'll also need anesthesia for some of the procedures. These expenses drive up the costs. Dental insurance that covers implants can help lower your out-of-pocket costs.
Types of Dental Coverage
Keep the type of plan in mind as you consider your affordable dental insurance options. Some plans are more restrictive than others when it comes to which dentist you see. Here are the types of plans you might see when you get dental insurance quotes:
Indemnity plans. You may also see these plans called fee-for-service plans or traditional plans. You can typically choose your own dentist with this type of plan. The dental insurance plan pays a percentage of each service, and you're responsible for the balance.
Dental HMOs. With a dental HMO, your insurance company pays your dentist a fee each month. You have to choose a network dentist. You receive your dental care at no cost or a reduced cost, depending on the service.
Dental PPOs. A dental PPO allows you to see in-network and out-of-network dentists. The plan will typically pay a higher percentage of your fees if you see a network dentist.
Discount plans. These plans aren't technically insurance, but they can still save you money on your dental care. You pay a membership fee. The discount plan negotiates with dentists who agree to reduce their fees for services. You receive a discount on your dental care. You don't need to worry about claims or forms with dental discount plans.
Average Cost of Dental Implant Insurance
The average cost of dental insurance varies based on the type of plan as well as other factors. Indemnity plans with a $2,500 annual limit have an average premium of $780 per year. The average cost of a PPO plan is about $350 per year. These plans may or may not include coverage for dental implants. That varies by provider. Many providers offer a range of plans, some of which include coverage for implants. It's essential to review the terms of each plan to know for certain.
What Impacts Dental Insurance Costs?
Why does the cost of dental insurance vary so much? The features of each plan also impact the cost. These include:
Maximums. Plans often have an annual maximum. This is the most your plan will pay toward your dental care. If you have a plan with a $2,500 maximum, your dental insurance provider will pay $2,500 toward your dental costs each year. If your dental costs are more than $2,500, you're responsible for the difference. A lower annual maximum usually means lower premiums.
Deductible. A deductible is the amount you pay for covered services before your plan starts paying. If you have a plan with a $500 deductible, you pay the 1st $500 for covered services. After that, your plan will pay according to its terms. A higher deductible typically means lower premiums.
Coinsurance. Coinsurance is the percentage of costs your insurance plan will cover. Dental insurance plans typically have a range of coinsurance percentages based on the type of services. Preventive services may be covered at 100%, while major services like implants may be covered at 50%. A lower coinsurance often means a lower premium because you're paying a higher share of the costs.
What to Look for in a Dental Insurance Provider
If you or a family member is thinking about dental implants, you should look for that coverage from your dental insurance provider. You should also dig into the details of their coverage. Ask about whether all the steps in getting an implant are covered. Ask whether anesthesia is covered, for example. If you need a bone graft, ask about that, too.
You should also ask about waiting periods. Some dental providers have a waiting period of 6 months or more before you can get major services like implants. Look for a plan with the shortest waiting period possible.
Best Dental Implant Insurance Providers
Who are the best dental insurance providers when it comes to implants? Here are our top picks:
Pros
Wide variety of dental savings plans
Extensive customer service availability
Cons
Website can be difficult to navigate
Limited dental insurance options
1. Best Overall: DentalPlans.com
DentalPlans.com makes it simple to find implant insurance.
You can search for plans by procedure. You select "implants" as your procedure, enter your ZIP code and in a few clicks you have a list of dental savings plans that include discounts on implants.
It's an easy way to find affordable dental coverage that meets your needs.
Pros
Care coordination
Insurance and discount card available
No waiting periods
Cons
No online signup
Customer service only weekdays during business hours
2. Best for PPO: Smart Health Dental
Smart Health Dental (SHD) offers multiple dental insurance and noninsurance plan options. It has an extensive national network of more than 200,000 licensed dental providers.
You'll have a choice between preventive and comprehensive coverage. The preventive PPO plan offers coverage for most routine procedures like cleanings, check-ups and x-rays.
There are no deductibles or waiting periods. Annual maximum coverage for preventive is $750.
The comprehensive coverage will get you coverage for major procedures, including bridges, implants and dentures. The maximum benefit starts at $750 and increases to $1,250 by year 3. Your also benefits increase from 80% to 100%.
Contact SHD for details and a complete quote. Service is available Monday through Friday from 9 a.m. to 6 p.m. EST. Call 866-260-2402.
3. Best for High Annual Maximums: Denali Dental
Implants are pricey, so it's best to choose a plan with high annual maximums.
Denali Dental increases your annual maximum each year so you can get the services you need. It also has a lifetime deductible, which means you only need to meet your deductible once.
All of its plans offer coverage for implants.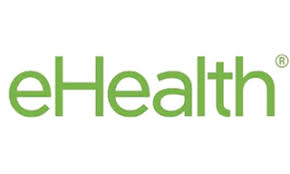 Pros
Offers affordable plans in your area
Get dental, health and short term health insurance quotes in one place
Simple user experience
Cons
Not every provider available
4. Best for Comparing Options: eHealthInsurance
eHealthInsurance is a marketplace where you can review a variety of dental plans.
You enter your information and it produces a list of dental providers. You will need to review each plan's details to see whether it covers implants, but it does save time.
You can sort plan options by premium, by deductible or by annual maximum benefit.
Pros
A+ rated by the Better Business Bureau
Plans from multiple dental providers
Cons
No mobile app
Some providers not available
5. Best for Claims Processing: Dentalinsurance.com
You can comparison shop and apply for dental insurance and discount dental plans online with Dentalinsurance.com.
Enter your ZIP code to find the plans available in your area. Dentalinsurance.com offer a range of dental plans. Choose from DMHO (dental health maintenance organization), PPO (preferred provider organization) indemnity plans or dental discount plans.
The site also provides education on how to care for your teeth and the ins-and-outs of how dental plans work. Enter your email to subscribe for oral health tips and news.
It's easy to get started online, but you can also call customer service at 800-296-3800. Hours of operation are Monday through Friday from 6 a.m. to 5 p.m. PST.
Which Dental Implant Provider is Right for You?
You deserve a great smile, and dental implants can help. The right provider offers great service and an affordable premium. To get started on your search, consider visiting our trusted partner for a quote. In just a few clicks, you'll see a range of dental plans in your area. Choose the plan that fits your budget and your dental needs.
Average Cost of Invisalign per State
Most adults prefer Invisalign over braces because they adjust your teeth quicker and are less noticeable. What's not as noticeable is the price tag. And why does the average price change from state to state? Short answer the price is influenced by a number of factors but office location can mean higher or lower costs based cost of living.
On the low end, you can expect to pay $3,000 for a round of Invisalign and $9,000on the high end. The highest price we've seen for Invisalign is in California while the cheapest is in Texas. For a middle of the road price, you can look to Arkansas, Kentucky, Mississippi, Missouri and North Carolina.
It's possible your insurance might cover a portion of Invisalign treatments. See a list of dental insurance providers to compare coverage and a list of dental insurance that covers the Invisalign alternative, braces.
Sources
Did We Say Discount?
DentalInsurance.com is a wholly-owned subsidiary of Kelsey National Corporation (KNC). A leading provider of dental insurance, DentalInsurance.com was the first to let individuals comparison-shop and apply for dental insurance and discount dental plans online.
DentalInsurance.com provides families, individuals and business owners with the easiest way to compare and purchase affordable, quality dental insurance and discount dental plans.