Compare Medicare Advantage plans and quote side-by-side to get the best rate here.
Medicare is the primary health insurance plan for most people aged 65 and up. Medicare also provides coverage for many people under 65 if they meet certain qualifications. While medicare is well-respected, many Medicare beneficiaries find Medicare's base coverage may not be enough and can leave coverage gaps. Supplement and Medicare Advantage plans offer more complete coverage, filling some gaps left by standard Medicare coverage.
Use Benzinga's guide to compare Medicare plans and choose which supplements or Medicare Advantage plans are best for your needs.
Original Medicare Insurance Options
Medicare provides several types of coverage, 2 of which are included with your base plan, also known as Original Medicare. With Original Medicare, you'll get Medicare Parts A and B. Part A provides hospitalization coverage including meals, nursing care, equipment and the room itself, while part B provides medical coverage for doctors visits, outpatient care and doctor care while hospitalized.
Costs for Medicare coverage vary depending on the coverage options you choose. Most people can expect to pay for at least part of their Medicare coverage, but premiums for base coverage can be deducted from social security payments. For example, Medicare Part A (hospitalization) is premium-free for most people.
However, coverage may also be subject to deductibles, copayments or coinsurance, all of which can cost money out of pocket if you need hospitalization. By contrast, Medicare Part B (medical coverage) typically requires a premium, which can be deducted from your Social Security payments or paid to Medicare directly.
While Medicare covers many health care needs, coverage often has gaps, which can become more apparent depending on the type of services you need. With Part B coverage, for example, you'll often have a 20% coinsurance cost. This means your coverage pays 80% of the Medicare-approved amount for a given service, but you have to pay any remaining amount. Already you can see where there may be some gaps in your coverage that can tear a sizable hole in your budget, particularly if you're on a fixed income.
Original Medicare also omits coverage for many related healthcare needs like prescription drugs, dental or vision care and hearing care. Fortunately, you can address many of Medicare's coverage gaps through Medicare Advantage plans or Medicare supplements. This tiered structure helps keep Medicare premiums more affordable for everyone because the base coverage, Original Medicare, focuses on the most essential needs rather than covering every possible health care need.
Below are 3 common ways you can structure your Medicare coverage:
Medicare Advantage. A Medicare Advantage Plan offers the most comprehensive coverage but can have higher out-of-pocket costs. Typically, you can expect lower premiums — sometimes even $0 — but higher copayments, which are payments you make directly to your service provider.
Original Medicare + Part D + Medicare Supplement. Medicare supplements, also called Medigap plans, are designed to reduce or eliminate out-of-pocket costs for Medicare. You can also add Medicare Part D coverage from another provider to complement your healthcare strategy.
Original Medicare only. With Original Medicare alone, you face the highest risk of out-of-pocket costs. However, your potential out-of-pocket costs vary depending on which healthcare services you'll need, so out-of-pocket costs for some Medicare beneficiaries may be minimal.
Medicare Advantage Plan Options
Medicare Advantage Plans bundle Medicare Parts A and B services with other coverages, such as vision care or dental coverage, or Medicare Part D coverage, which covers prescription drug costs. You'll also see Medicare Advantage plans referred to as Medicare Part C, although most plans include Part D as well.
Commonly, Medicare Advantage plans use a provider network, which might be a Health Maintenance Organization (HMO), a Preferred Provider Organization (PPO) or another cost-saving structure. Out-of-network services may cost more.
Most Medicare Advantage plans also cover Medicare Part D for prescription drug coverage.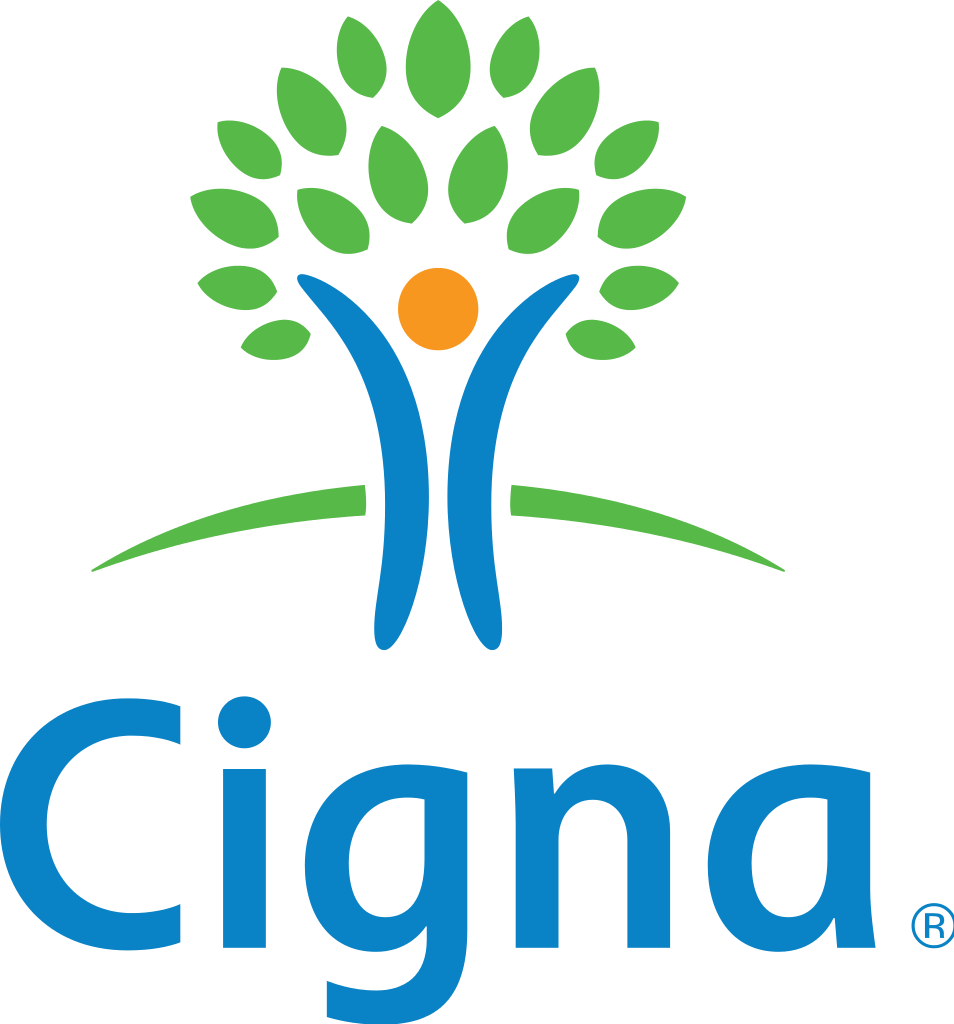 Best For
Easy access to benefits
Pros
Home delivery for prescriptions
Health management mobile apps
Easy ID card replacement
Cons
Can have high deductibles
Best Advantage Plan for Wide Coverage: Cigna
Cigna's unique All-in-1 plan combines the complete coverage you expect from Medicare Parts A and B with extras such as fitness programs, health coaching and similar wellness-focused benefits designed to prolong your health. In some cases, Cigna Advantage plans are available with no premium.
Enjoy the freedom of a wide pharmacy network of over 60,000 pharmacies or take advantage of Cigna's Express Scripts Pharmacy home delivery. Cigna's online tools make it easy to estimate costs and see which drugs are covered.
Set-and-forget payment options put your Cigna coverage on auto pilot to ensure you never miss a payment.
Best For
Access to Kaiser medical specialists
Pros
Many services available in one location
Ability to make appointments online or using an app
Good customer service
Cons
Limited service area
Need to stay in the Kaiser Permanente network for most services
Best Advantage Plan for Flexible Coverage: Kaiser Foundation Health Plan
If you live in an area serviced by Kaiser Permanente's Medicare Advantage, take a closer look at this 5-star-rated Medicare Advantage plan. Monthly premiums start at $0 for qualifying plans with affordable step-up choices that offer even more benefits. Expect best-in-industry options for essential services like prescription drugs, mail order pharmacy prescriptions, hospitalization and primary doctor or specialist care.
Kaiser Permanente's Medicare Advantage Plus adds dental, hearing and eyewear benefits to your existing Medicare Advantage HMO plan for just $25 per month. Some plans also include Silver & Fit, a wellness program featuring Yoga, Tai Chi and more.
Best For
Medicare Advantage Plans
Pros
Medicare Parts A + B and Medigap plans available
6% discount if you enroll online
Shop plans by ZIP code
Cons
Discount not available CA, CT and OH
Best Advantage Plan for Network Choice: Humana
With 4 different types of Medicare Advantage plans, Humana leads the pack in plan choice giving you a PPO option, HMO option, Special Needs plans and other choices. Premiums start at $0 in some areas and optional prescription drug coverage helps make overall Medicare costs affordable. With Humana's HMO, PPO and private-fee-for-service (PFFS) plans, you'll also enjoy emergency coverage anywhere in the world, giving you the freedom to travel.
Flexibility makes Humana a standout among Medicare Advantage providers. Choose the best plan for your lifestyle. Eligible special needs individuals can enroll in Humana's special needs plans in more than 20 states.
Medicare Supplement Insurance Options
Also called Medigap plans, Medicare supplement plans help cover out-of-pocket costs associated with Medicare Parts A and B, including premiums, copayments, coinsurance and deductibles. Some supplement plans target additional healthcare costs as well, offering discounted prices for services not covered by Medicare.
If you already have a Medicare Advantage Plan, you don't need a supplement plan. In fact, you can't have both a supplement plan and an advantage plan at the same time.
Here are some of the out-of-pocket costs a Medicare supplement plan can address:
Premiums. Your premium is the monthly cost of your Medicare plan.
Copayments. Copays are payments made directly to the service provider.
Coinsurance. Coinsurance follows a percentage formula that determines how much your plan covers for each service and how much you have to pay out of pocket.
Deductibles. A deductible is an amount you have to pay out of pocket before your plan begins to offer coverage.
Discount plans for services. Many supplement plans offer discounts on dental, vision, or similar services.
Medigap or supplement plans are popular with Medicare beneficiaries who travel because the plan benefits aren't based on a fixed provider network. Instead, your base coverage uses Medicare Parts A and B, which are accepted widely.
In most states, you can choose from several supplement plan types, each of which is identified by a letter and offers a fixed coverage schedule. F-type supplement plans, which are sometimes called Medicare Type F. These have been the most common choice in years past, but are no longer available to new enrollees.
Pros
Partnerships with Walgreens and Walmart to bring you expanded prescription drug coverage
Rewards for healthy habits
Large provider network
Cons
HMO plans only available in 22 of 50 states
No short-term plans offered
Costlier plan required if you need international coverage
Best for Nationwide Coverage: Humana
With coverage in all 50 states, Humana is a standout in the Medicare supplement space with 8 plan types and dedicated plans for states with special requirements (Massachusetts, Minnesota
and Wisconsin). Humana also offers discount programs for vision care, weight-loss, over the counter meds and more.
Take advantage of Humana's online plan comparison tool and enjoy an online discount if you choose to purchase coverage. If you need a hand or prefer working with a licensed agent, Humana's reps can answer questions and help you understand coverage options available in your state.
Pros
Offers multiple mobile app offerings to reward you for reaching fitness goals
Dental discount plans may include coverage for prescription drugs
Medicare Advantage plans available with no monthly premiums
Cons
Vision insurance only available when purchased with a dental plan
ACA-compliant health insurance no longer available
Best for Customer Service: Aetna
Aetna has scored well in our other healthcare services roundups, so it's no surprise to see this time-tested insurer appear again. With over 50 years of working with Medicare and over a decade of experience in providing supplements, Aetna's experience shines.
In most states, you can choose from 6 supplement plans and easily compare plan features online. If you need assistance, Aetna's well-known customer service can help answer questions or highlight plans that meet your needs.
Aetna offers a rate lock that ensures you rates won't change within the first year and a household discount offers a way to save more if someone else in your household has a supplement plan through Aetna.

Best for Experience: Mutual of Omaha
With a Medicare supplement history dating back to Medicare's beginnings, Mutual of Omaha knows the ins and outs of Medicare coverage for seniors. As a mutual insurer, Mutual of Omaha is owned by its policyholders, which makes customer focus paramount.
Many seniors may be eligible for a household discount if another member of the household also has a supplement plan with Mutual of Omaha. Extras include Mutual of Omaha's Mutually Well program, a health and wellness focused discount program, Amplifon Hearing Health Care, which offers discounts on hearing wellness and vision and dental care programs.
Compare Medicare Plans Before Choosing
Take time to weigh your options when choosing the best Medicare coverage. The decision you make can affect your choices in the future. For example, if you're considering a supplement, Medcare.gov recommends buying Medigap coverage when you're first eligible because during the 6-month open enrollment period you can qualify even if you have health issues.
Start with our recommended providers to find tailor your Medicare coverage today.