A cheap cellphone plan doesn't have to mean spotty service and bad reception. You can save money and get a great cellphone plan if you choose the right provider. We've researched a number of the best cheap cellphone plans to show you what to look for when you're in the market for a new plan, particularly when you want to save money on your cellphone plan without compromising service.
Quick Look: The Best Cheap Cellphone Plans
Metro PCS (Metro by T-Mobile)
Cricket
Mint Mobile
Boost Mobile
Key Features to Look for in a Good Cellphone Service
Ask yourself what matters in a cellphone plan. The good news is that cellphone services have become cheaper and more competitive. You don't have to pay for extras you don't need (like call blocking, for example) or even sign a contract if you don't want to. Check out our list of key features to look for in a good cellphone service provider.
No Contract
There may be a few exceptions, but for the most part, why tie yourself down to a contract? If you hate the service, you're stuck, and getting out of contracts is costly. Most companies charge $100-$200 if you cancel early.
All no-contract cellphone providers are not created equal. There are many other fees, such as activation fees and down payments you may need to pay, so always check the fine print before you sign up. Many companies will offer free phones if you sign a contract, but don't be tempted. You could end up paying more than $2,000 at the end of 2 years for a free phone.
Tip: Consider a prepaid cellphone from providers such as Cricket, Boost Mobile, and Tracfone if you only need a phone for emergencies.
Strong Network Coverage
You can have the fanciest phone, best price and coolest features in the world, but if you don't have strong network coverage, it doesn't matter. Research cellphone providers' network coverage and strength. Ask family members and friends about their coverage.
Do they have strong signals? Dropped calls? If coverage area and network strength are important to you, find a plan that meets your needs.
Tip: Check out the stats at RootMetrics, a company that scientifically tests mobile network reliability and speed based on consumers usage of providers such as AT&T, Verizon, Sprint and T-Mobile.
Affordable Pricing Plans
Price isn't everything, but it's certainly an important consideration. First, decide if you need an individual or family plan. If you're covering 3 or more people on a plan, you can save money by signing up for a family plan. Individual plans can start as low as $25 per month and go up to $100 or more. Family plans can range from $100 or more for up to 4 lines.
If you're paying month-to-month, you'll have a set amount due on a specific date. When you're creating a budget, be sure to add in your monthly cellphone bill since it's an essential need. Some cellphone carriers offer pricey packages costing more than $200 per month, so figure out how much you can afford for a monthly cellphone bill before you make a commitment.
Tip: Download a budget app so you can access your budget in just a few clicks so you can easily see where your phone bill fits in your budget.
Good Customer Service and Support
If your service goes on the fritz, you need to be able to reach someone via phone, IM chat, email or in person to correct the problem. You don't want to be on hold forever.
Read online customer reviews for various cellphone carriers' customer service. Are they readily available and responsive? Do they resolve technical problems quickly? Are their customer service representatives friendly, knowledgeable and easy to understand?
Check out the website of any cellphone provider you're considering and check out its customer service information. Good cellphone carriers will offer technical support to customers 24/7.
Large Data Plans
If you're constantly Instagramming or play YouTube videos a lot, you need a large data plan. Data plans cover everything you do on the web, from downloading photos and files to streaming music and browsing the internet. The average smartphone user uses 2GB to 5GB of data per month, so if you're prone to using more, look for a plan with unlimited data.
Red Flags to Watch Out For
When you're looking for a cheap cellphone plan, you might encounter some scams and shady deals. Here are a few red flags to watch out for.
A lot of cellphone carriers offer promotions such as 4 lines for $80 and other unbelievable deals, but beware of hidden fees. Once you sign on the dotted line, your bill could skyrocket to $100 or more after fees and taxes are added. Some fees are government-mandated, while others are courtesy of the cellphone providers themselves.
Regulatory charges, universal service fund fees, administrative charges, 911 fees and state telecommunications excise charges are just a few of the extras you may pay on top of your monthly bill. The average American consumer pays $225 above their regular wireless service charges, so before you commit to a new cellphone plan, ask about these types of fees.
Bad Reviews
It's not hard to dig up bad reviews of cellphone plans. In fact, most cellphone carriers will have at least a few negative reviews on the internet. Google the name of the carrier and the words negative or bad reviews and see what pops up. Complaints about dropped calls, bad service and increasing rates are all signs of a shady cellphone service.
It Looks too Good to Be True
Saw a cellphone plan advertised for $10 a month? You get what you pay for! Sure, your bill will be low, but you'll probably have strict limits on data usage and network coverage, so read the fine print before you switch.
Top Picks for the Best Cheap Cellphone Plans
We've scoured the internet and done the research, and here are our Top 5 picks for cheap cellphone plans.
Best Overall: Metro PCS (Metro by T-Mobile)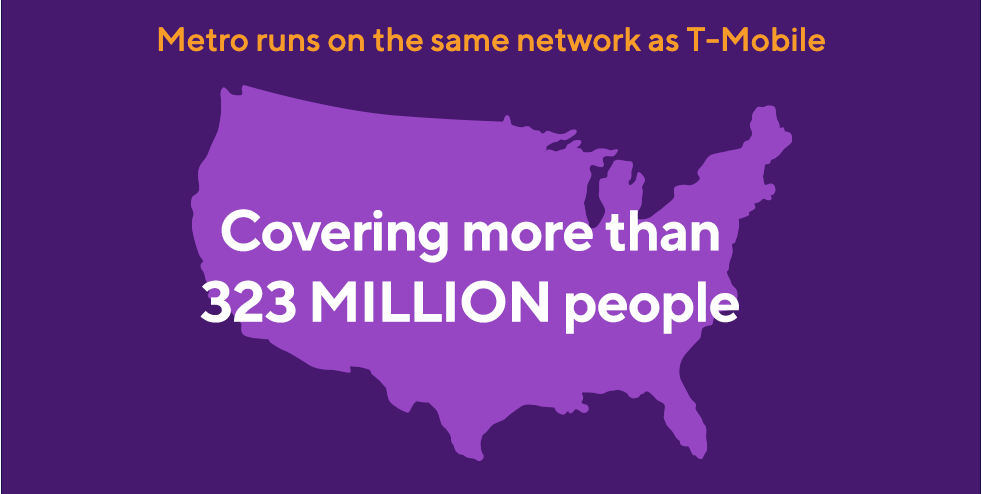 Metro PCS offers 4G of data per month as well as unlimited texts and cellphone minutes for an average cost of $40 per month for a single line and $100 for up to 4 lines. There are no contracts and it provides 24/7 customer support. It's a great deal if you don't need all the bells and whistles.
Your data will be slowed if you go over the allotted monthly 4G; however, Metro PCS offers a $10 top-up option featuring more data. It offers a high-speed nationwide mobile data network and often offers a free Android cellphone if you're a new customer (but you'll have to pay an activation fee, your first monthly bill and other taxes and fees).
If the price is your first concern, Metro PCS is a good choice. You can get good service, unlimited texting and calling and no contract commitment for $40 a month. Plus, they have more than 5,800 locations across the U.S. if you need to go in person to pay a bill or resolve an issue.
Caveat: You'll pay an extra charge of $4.95 if you pay your bill online versus paying in-store.
Verizon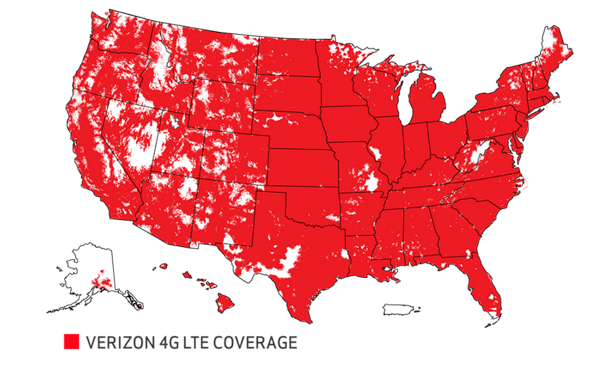 Verizon offers a wide selection of plans ranging from $35-$65 per month, depending on the data plan you choose. There are no contracts, and you can save $5 per month if you enroll in autopay. Verizon has great online reviews and 24/7 customer support. Verizon offers Apple Music (access to over 500 million songs) free with select plans.
If you enroll in Verizon's rewards program for free, you can earn rewards such as concert tickets, up to 50% off at restaurants, money toward your cellphone bill, cellphone accessories and gift cards. Verizon's coverage map boasts more than 2.56 million square miles across the U.S.
Cricket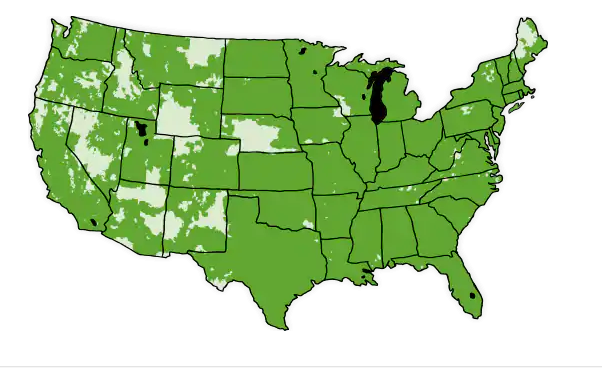 Cricket is a good choice if customer service is important to you. It was top-rated for customer service by Tom's Guide, a technical product rating website. Cricket was lauded for fast responses to customer questions via its website. Cricket's cheapest no-contract plan is $25 per month for 2GB of high-speed data, unlimited talk, text and picture messages across the U.S.
Related content: How to Buy Sprint (S) Stock
Cricket's unlimited plan is $100 and includes 4 lines and video streaming. You can add on features such as insurance for $7 a month, international coverage (up to $15 a month), add 1GB of speed ($10) and a mobile hotspot ($10). Be careful, though, as adding on many of these features can get pricey. You can also receive promotional deals if you provide your email address.
Mint Mobile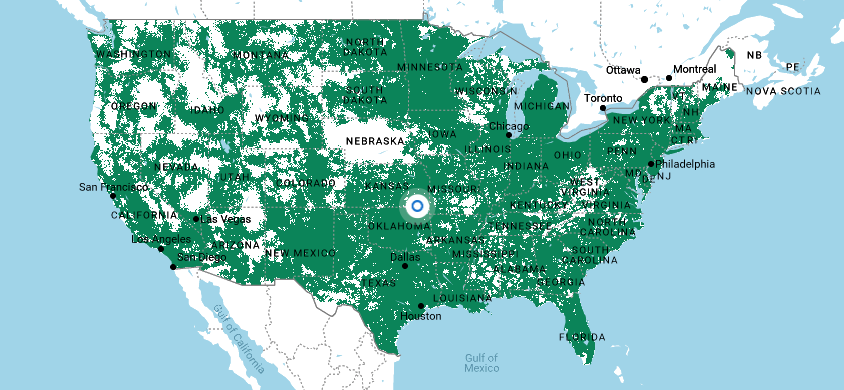 Mint Mobile sells cellphone plans in 3-month increments. A 3-month pack with unlimited talk, text, and 3GB of data runs $45 or $15 per month.
Cricket has good customer service and positive user reviews and is totally worth a look. One of its best value cellphone plans, Mint doesn't offer an unlimited data plan, but you can buy extra monthly data for $10 (5GB) or $25 (10GB).
Boost Mobile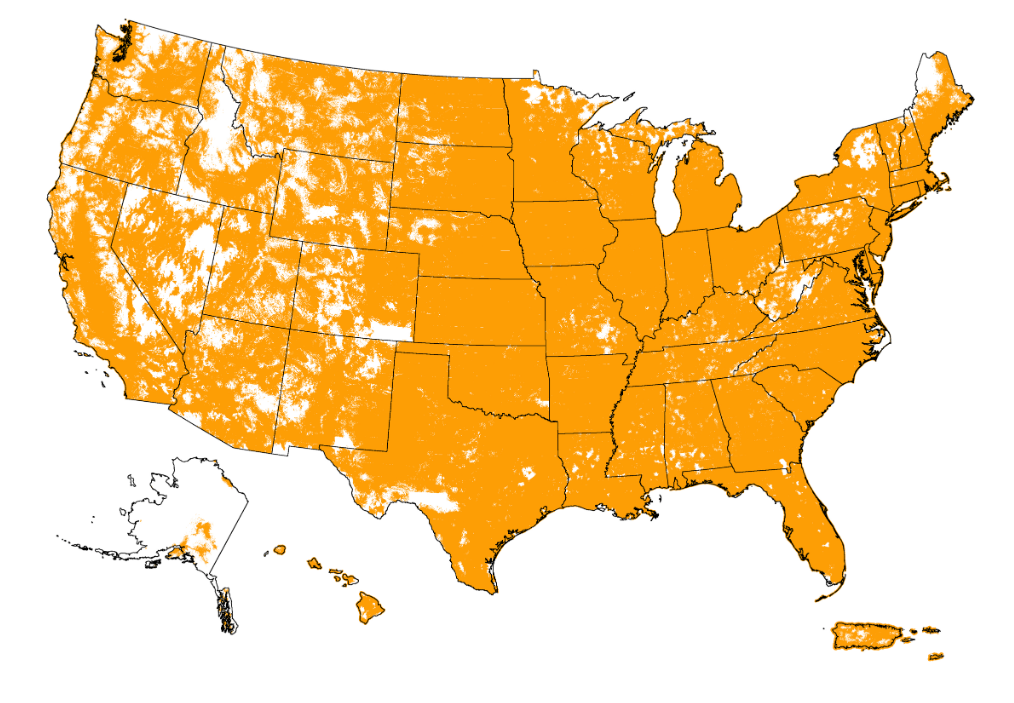 Boost Mobile offers plans ranging from $35-$80 per month based on data use per month. All plans feature a mobile hotspot and you can save $20 a month if you add a line to any of its unlimited plans.
Boost also offers a rewards program that features special discounts and perks from places such as AMC, Costco, Universal Orlando and Papa John's. if you download Boost's app. Boost Mobile features good, responsive customer support via chat, phone or email. Wirefly, a cellphone comparison website, called Boost Mobile an excellent provider with affordable plans.
Make the Right Call
The best way to save money is to take the time to research cellphone plans and decide what options are most important to you. Just remember, you can customize your cellphone plan to meet your specific needs. If you travel a lot, you likely don't want to pay huge roaming fees. If you text a lot, you need a plan with unlimited texting, so get a plan that fits your lifestyle.
Want to learn more about saving money on products? Check out Benzinga's guide to the best cheap renters insurance, the best cheap car insurance and the best cheap TVs.