Want to jump straight to the answer? The best forex broker for most people is definitely FOREX.com or CedarFX.
A contract for difference (CFD) is an agreement to exchange the cash difference between the initial and closing price of a position. Although a CFD's value depends on the price of a specific underlying asset, it remains a derivative financial instrument that does not involve actually buying or selling the asset.
Are you looking for a way to trade CFDs in Canada? How you trade CFDs is just as important as the broker you use to trade, so make sure you carefully select a Canadian CFD broker. 
Quick Look: The Best CFD Brokers in Canada
The Best Brokers for CFD Trading in Canada
When looking for the best online broker to trade CFDs through from Canada, you can review the list of our top picks below to choose one that optimally fits your overall requirements.
Capital.com
When you use Capital.com, you can trade CFDs on the NASDAQ 100, gold, oil, Tesla and about 6500 other places. Plus, Capital.com makes trading affordable, simple and safe with:
Tight spreads
No commissions
Fast order execution
High privacy and security standards
Educational tools
Current news items
Capital.com is regulated by:
Financial Conduct Authority
The Australian Securities and Investments Commission
The Cyprus Securities and Exchange Commission
National Bank of the Republic of Belarus
The platform also uses your trading behavior to make suggestions and inform you of what might improve your results. The AI technology steps in to help, in much the same way an online retailer makes product suggestions. You can check your account at any time, review educational information, check the news once again and invest in as many CFDs you like.


Disclosure: 79.17% of retail investor accounts lose money when trading CFDs with this provider. You should consider whether you can afford to take the high risk of losing your money.
Best For
Market-leading Spreads
1 Minute Review
Capital.com is an award-winning global contract for difference (CFD) broker offering more than 6,000 tradable markets using instruments like CFDs, spread bets for U.K. clients or outright ownership of shares to clients in the U.K. and several EU countries. Ideal for day traders, Capital.com has an app available for both Apple and Android smartphones, and trading is always commission-free. With 24/7 customer service and a wealth of trading guides and educational materials, Capital.com is a great CFD broker for novices and those with experience alike, although you'll need to make sure the product you wish to trade is available in your particular location.
Best For
Derivatives traders
Day traders
Traders located in the United Kingdom or Ireland
Traders with expertise in complex instruments like CFDs
Pros
Zero commissions on CFDs, spread bets and shares
Low bid/ask spreads
24/7 customer service
Intuitive mobile app available at Google Play and Apple App Stores
Cons
Not available for United States residents
High-risk investments for retail traders
No leverage or fractional shares available in stockbroking accounts
FOREX.com
FOREX.com lets you trade CFDs on a wide range of global stock market indices and numerous commodities, including metals, softs and energies.
You can also use this broker to trade over 80 currency pairs in several account types aimed at traders with differing needs.
FOREX.com requires just a $250 minimum deposit to get started trading CFDs, although a direct market access (DMA) account requires a $25,000 initial deposit.
The broker also offers an extensive array of useful research and educational material for traders.
This broker's supported trading platforms include MetaTrader 4 and MetaTrader 5 and NinjaTrader, in addition to its own proprietary ForexTrader Pro platform for desktops.
Platforms are also available for web browsers and mobile devices.

1 Minute Review
FOREX.com is a one-stop shop for forex traders. With a massive range of tradable currencies, low account minimums and an impressive trading platform, FOREX.com is an excellent choice for brokers searching for a home base for their currency trading. New traders and seasoned veterans alike will love FOREX.com's extensive education and research center that provides free, informative forex trading courses at multiple skill levels. While FOREX.com is impressive, remember that it isn't a standard broker.
Best For
MetaTrader 4 users
Beginner forex traders
Active forex traders
Pros
Impressive, easy-to-navigate platform
Wide range of education and research tools
Access to over 80 currencies to buy and sell
Leverage available up to 50:1
Cons
Cannot buy and sell other securities (like stocks and bonds)
Interactive Brokers Canada
You can operate in an unusually large number of global financial markets under the Canadian branch of Interactive Brokers. Interactive Brokers' Trader WorkStation (TWS) platform is also one of the best-rated platforms for CFD trading.
Interactive Brokers makes CFDs on forex, indices, cryptocurrencies, commodities and treasuries available to its trading clients. Review Interactive Brokers' CFD Product Listings for a full listing of the stocks you can trade, which include large- and medium-cap stocks from the U.S., Japan, Western Europe and Nordic countries.
Some of the more liquid small-cap stocks are also available in many markets.
Interactive Brokers' commission schedule is a bit complicated, although its fees remain among the industry's most competitive. The broker also makes its extensive educational material and research available to clients. Interactive Brokers charges an inactivity fee if you leave your account idle and also requires you to make a $10,000 initial deposit to open an account.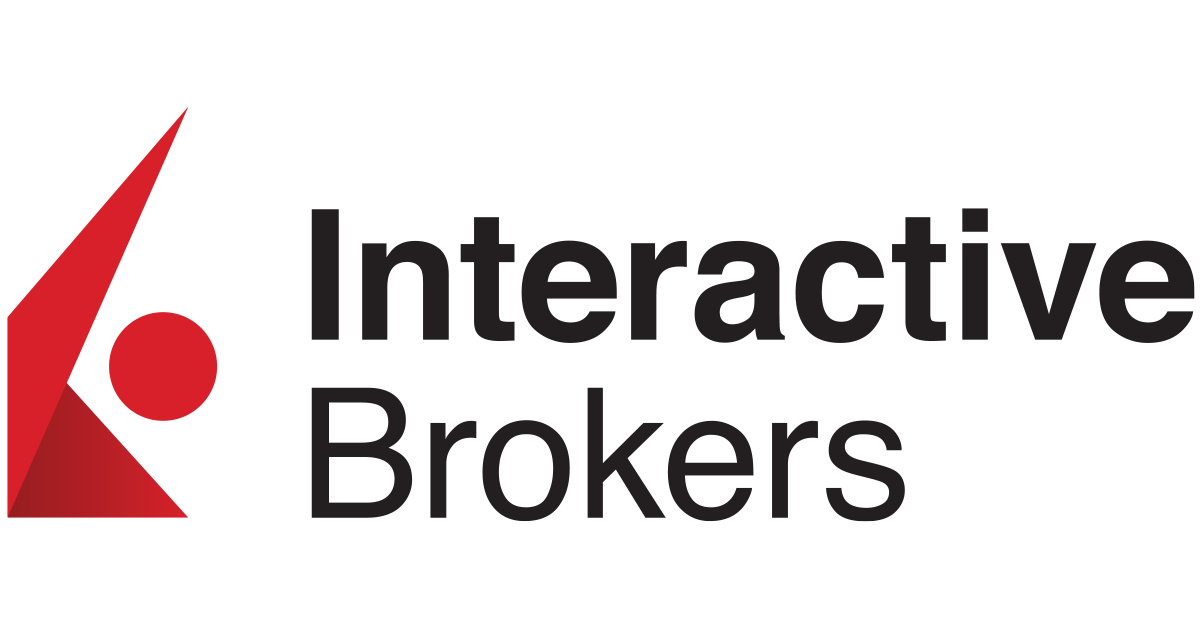 get started
securely through Interactive Broker's website
Best For
Sophisticated Investors
1 Minute Review
Interactive Brokers is a comprehensive trading platform that gives you access to a massive range of securities at affordable prices. You can buy assets from all around the world from the comfort of your home or office with access to over 135 global markets. Options, futures, forex and fund trading are also available, and most traders won't pay a commission on any purchase or sale.  
IBKR is geared primarily toward experienced traders and investors but now with the availability of free trades with IBKR Lite, casual traders can also acclimate to IBKR's offerings.
Best For
Access to International markets
Active traders
Sophisticated investors
Detailed mobile app that makes trading simple
Wide range of available account types and tradable assets
Pros
IB SmartRouting searches for the best firm price at the time of your order
Trade on 135 markets, in 33 countries & 23 currencies worldwide
Invest globally in stocks, options, futures, currencies, bonds and funds from a single integrated account
Select from 24 currencies as a base currency for your account
OANDA Canada Corp.
OANDA Canada's trading clients are automatically enabled to execute CFD transactions in their accounts. In addition to trading in a wide variety of currency pairs, OANDA allows CFD trading in commodities like precious metals, crude oil, natural gas, soybeans, wheat, corn and sugar.
OANDA features competitive dealing spreads with no minimum deposit, although you have to first deposit whatever initial margin is required to hold a position before you can open it. The broker also has an extensive set of educational and analysis resources that include live market analysis, webinars and risk management lessons.
OANDA supports MetaTrader 4 (MT4) and also offers its own desktop, mobile and web-based platforms. These options all allow you to draw charts and include a standard set of technical indicators for analysis purposes. CFD trades can be executed on all OANDA platforms, including OANDA's branded version of MT4.

1 Minute Review
OANDA offers commercial and standard access to the forex market, with over 70 currency pairs to trade. OANDA's platform is comprehensive, offering a wide range of indicators and charting tools for experts as well as a simple and intuitive layout that's perfect for beginners. 
You won't find retirement savings or stock trading on OANDA — the platform doesn't offer any type of trading beyond the forex market. However, the broker does forex trading especially well — though it could stand to offer more in the way of customer service and lower fees.
Best For
New forex traders looking for an easy-to-use platform
Mobile traders who need a comprehensive on-the-go offering
Experienced forex traders who seek a wide selection of charting tools, indicators and currency pairs
Pros
Over 70 unique currency pairs to trade
Comprehensive and easy-to-understand platform
Mobile platform improves upon the desktop version
Cons
Only forex trading available
No retirement accounts available
CMC Markets Canada
Canadian residents can trade CFDs on thousands of financial and commodity products through CMC Markets Canada. These include forex currency pairs, cryptocurrencies, stock indices, commodities, individual shares and treasury bonds.
CMC's proprietary Next Generation trading platform is written in HTML5 is fast and supports social trading. It also has chart pattern recognition tools, although you will need to use MetaTrader 4 if you want to automate your CFD trading.
You do not need to make a specific minimum deposit to open a trading account with CMC, but you must deposit enough to cover your first trade before you can execute it. The broker has generally competitive dealer spreads, although it charges an entry and exit commission for trading CFDs on shares.

1 Minute Review
CMC Markets (LSE: CMCX) was founded in 1989 as a spread betting broker and operates under the UK Financial Conduct Authority (FCA) regulatory oversight. Although it does not accept U.S. clients, CMC Markets currently offers spread betting in the UK that can have tax advantages, as well as a global trading service in contracts for difference (CFDs). Available asset classes include forex, cryptocurrencies, indices, commodities, shares, exchange-traded funds (ETFs) and government securities.
Best For
Active CFD traders
UK-based spread bettors
Beginning traders
Pros
Wide range of tradable assets
Supports MetaTrader 4 (MT4)
Excellent education and research resources
Cons
Does not accept U.S. clients
Only CFD trading
No social trading
Spread betting only for UK residents
Overview: CFD Trading in Canada
Trading CFDs has become notably popular among retail traders in Canada as a result of the rise of online brokers over the past few decades. Online brokers who operate in Canada do so under some of the strictest local regulations. This gives Canadian CFD traders an especially safe operating environment, although they may not be able to take advantage of the high leverage ratios available to traders from other countries.
Any CFD broker that operates in Canada and solicits accounts from Canadian clients needs to do so under the financial regulations laid out by the Investment Industry Regulatory Organization of Canada (IIROC). The Financial Institutions Supervisory Committee (FISC) oversees the IIROC. It also coordinates financial regulatory activities and sets regulatory policy for financial institutions in Canada.
You can visit the IIROC's web page entitled Dealers We Regulate if you would like to check whether a CFD broker properly submits to regulatory oversight by the IIROC. You can also look for the IIROC's required risk disclosure text that should appear on the broker's official homepage, usually near the bottom.
In addition to IIROC financial regulation, Canada also has 3 provincial agencies that regulate local financial market participants like CFD brokers. They are:
The Ontario Securities Commission
The British Columbia Securities Commission
The Autorité des Marchés Financiers.
The IIROC has established margin rates for various financial products in its Rule 100 document that remain subject to change. Margin requirements can also differ based on the currency of your account. For a sample list of current IIROC margin rates that includes CFDs, visit OANDA Canada's website.
When you open an account with a CFD broker in Canada, you will need to provide information that complies with the Know Your Client rule that the IIROC requires. This will involve verifying your identity, address and Social Insurance Number (SIN), as well as other personal information including your age, occupation, marital status, number of dependents, income and net worth.
You will also need to answer questions about your investment objectives, investment knowledge, risk tolerance and trading experience.
Canadian CFD brokers will also ask if you or a member of your family have held a foreign government position that qualifies them as politically exposed persons. You will also need to disclose the source of funds you open your account with, your intentions in doing so and the name of any third party that has a financial interest in your account to prevent money laundering.
Canadian CFD brokers regulated by the IIROC are also Canadian Investor Protection Fund (CIPF) members. This fund provides impressive protection of up to C$1 million for traders' cash and securities in case their broker becomes insolvent. 
Other Investment Options in Canada
If you want to try other types of investments in Canada, you can turn to a traditional broker like those listed above, or you can look at the National Bank of Canada. At NBC, you can invest in NBI funds and portfolios, guaranteed investment certificates, savings accounts, retirement plans and much more.
What to Look for in a CFD Broker
Any acceptable CFD broker operating in Canada will be regulated by the IIROC, as well as potentially by a local regulator in the province they are based in. The broker may also submit to regulatory oversight in other well-regulated countries or regions such as the U.S., Great Britain and the European Union.
Each online CFD broker also provides a different set of services and assets you can trade, so choose one that has the best features and supports the CFD markets you want to operate in. The following list covers additional things that the best CFD brokers typically offer.
Good Trading Platform
All decent online CFD brokers should offer easy-to-use trading software free of charge. Many online brokers like FOREX.com have a proprietary platform, although you can trade CFDs through the popular MetaTrader 4 or MetaTrader 5 platforms you can download for free from MetaQuotes' website.
You can enter orders, draw charts, perform fundamental and technical analysis, test strategies over historical data, create your own indicators and automate your trading plans on these similar platforms.
Customer Service
You'll want your CFD broker to have a responsive customer service department if you encounter a trading error or have an important question to ask. You should be able to contact your broker via phone, live chat, email and fax. Your broker should also provide a FAQ with detailed answers to questions clients often ask.
Low Dealing Spreads, Commissions and Fees
Most CFD brokers make their money from the dealing spread, but some may also charge trading fees or commissions. These transaction costs should be as low as possible, although longer-term CFD traders may not be as sensitive to this.
Research and Educational Materials
Most top CFD brokers have a research department that provides fundamental and/or technical analysis for their clients. They may also offer trade ideas and educational materials that those newer to CFD trading may appreciate.
Conclusion
CFD trading on a variety of underlying assets and asset types is available in Canada through a wide range of online brokers, including the especially reputable brokers listed above.
Canadian CFD traders benefit from the relatively high security of their local regulatory environment and an impressive protected deposit amount of CAD $1 million, in addition to wide options when CFD trading.
While safer, this strict regulation can make CFD trading more challenging if you use high leverage ratios as part of your trading strategy.
Several provincial financial regulators in Canada can also complicate regulatory matters for traders who live in the affected provinces of Ontario, Québec and British Columbia.
Frequently Asked Questions
A CFD allows you to trade the price movements of the underlying security without owning it.
Answer Link
What should you look for in an excellent CFD broker in Canada?
You need to consider the levels of customer service, fees, commissions, tools and research.
Answer Link
Get a Forex Pro on Your Side
FOREX.com, registered with the Commodity Futures Trading Commission (CFTC), lets you trade a wide range of forex markets plus spot metals with low pricing and fast, quality execution on every trade.
You can also tap into:
EUR/USD as low as 0.2 with fixed $5 commissions per 100,000
Powerful, purpose-built currency trading platforms
Monthly cash rebates of up to $9 per million dollars traded with FOREX.com's Active Trader Program
Learn more about FOREX.com's low pricing and how you can get started trading with FOREX.com.