FREE Trial with Benzinga Pro happening right now!
Business analysts help companies improve numerous aspects of their operation by relying on data – from products and services to software implementation and just about anything else. In a way, these employees are tasked with creating a link between the business side and the IT side of an organization. They establish requirements, help shape projects and guide their company to make decisions based on solid data. They are often in high demand.
Business analysts need business skills along with IT proficiency in order to succeed. They need to be able to collect and analyze data, recognize trends and then explain them to people who may not be closely familiar with the topic.
This mix of computer and business skills is precisely what you'll need to work on if you plan to have a successful career as a business analyst. Fortunately, we've compiled a list of some of the best courses to help you to do just that.
Quick Look: Best Business Analyst Classes
Business Analytics by Udacity
Business Analysis Simplified: 10 Golden Techniques Every BA Needs to Master by Skillshare
Predictive Analytics for Business by Udacity
Find an Online University
What Makes a Great Business Analyst Class?
Here are some factors you should always watch for since there are so many online courses to choose from:
The Instructor
It's imperative that you find a knowledgeable instructor because business analysis is a complicated field. Fortunately, many reputable institutions organize such courses, and you can also learn a lot from individuals who are veterans in the field.
Curriculum
As mentioned, business analysts require a mix of skills, and the courses reflect this. Therefore, it's important to find a class which deals with the particular techniques and tools that you need. You also need to ensure the course level is appropriate for you.
Cost
Some business analysis classes last an hour and answer a specific question. Others are proper courses that take months to complete. They also greatly differ in price in addition to the curriculum. Both sides have their place, and it's up to you to weigh the financial costs.
The Best Online Business Analyst Courses
In accordance with the abovementioned criteria, we've selected nine business analyst courses which can all provide invaluable skills for anyone who wants a career in this field. We've included an equal selection of beginner, intermediate and advanced courses in order to provide you with valid options regardless of your present level of knowledge.
Best Online Business Analyst Courses for Beginners
These classes teach you the fundamental skills needed to embark on a career as a business analyst. They have a low entry point and no notable requirements.
1. Business and Data Analysis Skills by edX

Who's it for? Beginners
Price: $60
The ability to analyze data and use it to explain a point is vital in today's workplace. It is also the first step in the journey to becoming a proficient business analyst. The course explains the key skills involved in the process and trains students to adopt a data-driven approach to making business decisions.
The class pays a great deal of attention to Microsoft Excel, one of the core tools of business analysis. It explains its various functions and different applications. The course also covers financial and market analyses and explains how to appropriately present such results.
With the lowest price in this category and an undemanding pace (the recommendation is to dedicate one to two hours to the course each week and complete it over four weeks), this class is an excellent starting point for any aspiring business analyst.
2. Business Analysis Fundamentals by Udemy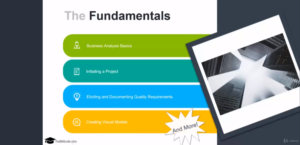 Who's it for? Beginners
Price: On Sale
If you hope to take on the role of a business analyst in the future or are completely new to it, this course can ensure you have a solid foundation to approach the field with confidence.
The course describes the various tasks you may be asked to perform, explains the ever-important requirements, gives practical advice on initiating projects (which stems from the instructor's vast personal experience) and much more.
This course comes with nine hours of video and numerous downloadable resources (including a convenient glossary that can help you better understand the often complex terminology of business analysis). It is also massively discounted at the moment, but that may not last.
3. Business Analytics by Udacity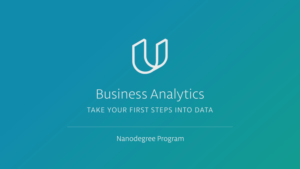 Who's it for? Beginners
Price: $599
This course is a great starting point for a career in the field of data as it will teach you those core analysis skills that you can apply to virtually any industry. For example, you will learn how to use SQL (a programming language) and Excel to collect, analyze and organize data. You will also find out how to use Tableau to visually represent those findings.
The course places a lot of emphasis on learning — and comes with plenty of practical exercises. Students will also get a dedicated mentor who can not only help with the course but also provide invaluable advice regarding future career options.
This can be extremely useful as the course is aimed at those who are just starting out. It is the priciest course in this category, but it is also the most comprehensive, as it lasts three months.
Best Intermediate Online Business Analyst Courses
While the previous group of courses started with the fundamentals, these classes assume you already possess a certain familiarity with business analysis and are looking to build up from there.
1. Business Analysis Simplified: 10 Golden Techniques Every BA Needs to Master by SkillShare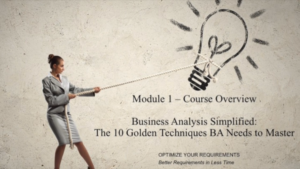 Price: Premium subscription to Skillshare
In this 60-minute class, students will learn how to use a simple approach that consists of 10 analysis techniques to consistently deliver optimal results when working on projects. The course covers elicitation techniques, process modeling and more. It is practical in nature and demonstrates each of those techniques in real-life scenarios.
Natasha Kordonska, a university-level professor of business analysis, is the instructor. Her goal is for the class to be concise and to allow the students to immediately begin applying the techniques in their own projects.
While the class does require you to be a premium member of Skillshare, the platform currently provides you with the option to start a one-month free trial, meaning you can take the course at no cost.
Agile Business Analysis
All Levels • 16 videos • 1.6 hours
2. Agile Business Analysis by Udemy
Who's it for? Intermediate students
Price: On Sale
Agile is a buzzword in the business world and describes a working environment which focuses on traits such as collaboration, self-organization, adaptive approach and rapid response. Due to the nature of their work, business analysts are extremely important under such circumstances, and this course will help them find their true place in agile workplaces.
The course deals with writing requirements and user stories, mapping, backlogs, etc. Its regular price is $90, and this amount provides a succinct and to-the-point class which can be of great use if you find yourself on an agile team.
3. Predictive Analytics for Business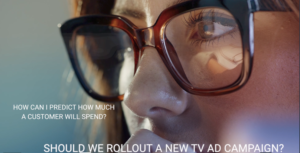 Price: $999
Who's it for? Intermediate students
This course uses predictive analytics to deal with problems that businesses face on a regular basis. It focuses on two pieces of software: Alteryx, which allows you to quickly analyze data, and Tableau, a visualization tool we've already mentioned.
In many ways, this course is a natural continuation of the "Business Analytics" program we've previously covered.
It is organized by the same institution, and the creators recommend combining them to develop your business analysis skills even further. Once again, it is the most expensive course in the category but it offers a lot.
Best Advanced Online Business Analyst Courses
Lastly, these courses allow experienced business analysts to further enhance their skillset.
1. Computing for Data Analysis by edX

Who's it for? Advanced students
Price: Free with option for Verified Certificate for $500
We live in an age of big data, meaning that business analysts have a lot to process. While programming is not a core skill in this regard, it can certainly help you take your career to the next level. This course can aid with that.
It deals with the computing aspects of data collection, analysis, storage, visualization, etc. It covers cutting-edge analytical tools such as Python, SQL, Jupyter and demonstrates how to use them. If you want to put more emphasis on your IT skills, this can be the way forward. While the certificate will cost you $500, you can actually take the course for free.
2. IIBA CBAP CCBA ECBA Business Analysis Certification – Part 1 by Udemy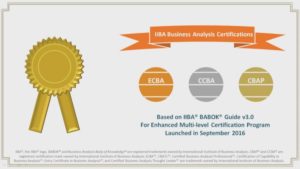 Who's it for? Advanced students
Price: On Sale
The International Institute of Business Analysis (IIBA) is a well-regarded organization devoted to furthering the field of business analysis. To this end, it has created certifications which are widely accepted, and attaining them can be a worthwhile long-term goal. If that is your plan, this course can help prepare you.
The course will explain all the intricacies of the IIBA and its concepts and allow you to decide if you want to pursue the certificates. This is just the first part of the overall course (out of seven), but it is enough to see where you stand and whether you want to continue. It only costs $55 (or $15 with the current discount).
3. Business Analyst Bootcamp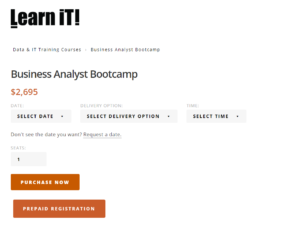 Who's it for? Advanced students
Price: $2,695
The last course we'll mention is the most expensive overall, but it is an intense five-day workshop that can be of benefit to business analysts of all levels.
It starts by reviewing some of the basic concepts, but quickly moves on to showcasing advanced analysis techniques, expert strategies for managing the scope of a project, tactics for creating outstanding use case documents, and much more.
Naturally, it also includes numerous practical opportunities for the students to put what they've learned to use.
Final Thoughts
It takes a lot to be a good business analyst. Fortunately, good online courses can be both a convenient and tremendously effective way to gain or improve your required skills.

Southern New Hampshire University Online
SNHU Online Offers:
Flexible schedules
Affordable tuition
Online tutoring
Access to electronic research materials
Specialized academic advising
Supportive online community