Did you know most of our readers choose The Hartford for their professional and business insurance needs?
Workers compensation provides important protection when a worker is injured on the job. But what if you are self-employed? Do you still have to carry workers compensation? This article addresses that question to help you find the best workers comp insurance for the self-employed.
Best Workers Comp for Self Employed:
What Is Workers Compensation Insurance?
Workers compensation provides medical payments, disability income and death and survivor benefits to people who are injured on the job. Most state laws require employers to carry workers compensation insurance.
Workers' comp insurance might be right for you if:
You're concerned about the potential loss of income after an injury.
You need a certificate of insurance to be able to work with certain clients or to subcontract work.
You might be growing your business and need to hire employees.
Costs for workers' compensation insurance depend largely on the riskiness of the work, income level and claims history. These factors influence workers' comp whether you're self-employed or employ thousands.
Ready to get quotes from our favorite providers? Get started below.
Workers Compensation Insurance Explained
Workers compensation is an insurance policy that provides benefits to employees for injuries that happen on the job. Workers compensation is a no-fault insurance plan, meaning it pays regardless of fault. It provides medical, disability income, and death and survivor benefits.
Premiums for workers compensation are based on the payroll of the business and the job description. The higher the risk, the higher the rate per hundred of payroll. For example, a worker who installs roofs will have a much higher premium than an employee who works at a desk job.
How to Compare Workers Compensation Insurance
There are 4 things to consider when getting a quote for workers compensation.
Compare Premiums: Look at the proposed annual premium. Also, check out deductible amounts if there are any. Compare the cost per hundred of payroll for each of your industry classifications. Small employers may only have 1 or 2 employee classifications, while medium to large employers may have several classifications.
Compare Coverage: Make sure you are comparing the same coverages. Some policies may provide a higher limit than others. Some policies may have deductibles. Be sure to read the fine print and ask the agent or carrier for clarification on anything you do not understand.
Compare Service Rating: A great way to determine the quality of service you'll receive is by looking at a carrier's financial strength and claims-paying rating. Try to find an insurer that is rated A+ or better by AM Best.
Look at Market Share: This quality often indicates how happy other businesses are with a particular work compensation carrier. Carriers with a large share of the work compensation market typically have competitive rates and a strong claims-paying rating. However, carriers with a smaller market share often specialize in specific businesses and often have lower premiums in that market. Some specialize in workers compensation insurance for the self-employed.
How to Buy Workers Compensation Insurance
You can purchase workers compensation online or through an independent insurance agent. Use Benzinga's recommendations in this article to research and find the best self-employed workers compensation insurance.
From there, get a quote from your chosen providers and compare side-by-side. Once you've selected a plan, get in touch with a provider to learn more about their process.
How Does Workers Compensation Law Work?
By law, any business with employees needs to have workers' compensation insurance. The number of employees a business can employ before securing workers' comp insurance varies from state to state. In some states, a business must have insurance if it employs as few as 3 employees. In other states, a business can employ up to 7 employees before securing workers' comp insurance.
Workers compensation is a state-regulated coverage. Every state has slightly different laws covering who is mandated to carry it, coverage and benefits. But the basics are similar. In most states, employers with 1 or more employees must carry workers compensation insurance unless they elect to become self-insured, which is a policy some larger employers have chosen because it allows them more control over the costs and who is eligible for benefits.
The goal of workers' compensation is to protect businesses from liability and to help employees in the event of work-related injuries, illnesses or death. Before 1911, employees hurt or killed on the job had only 1 option for help paying medical expenses, income replacement or death benefits. That was to go to court.
Workers' comp insurance allows both sides to win. Businesses reduce liability risk and employees receive the help they need to recover and return to work. There's a catch, however. Workers' comp insurance doesn't cover accidents as a result of illegal drugs, alcohol or negligence.
It's important if you're injured while working that you report the injury to your insurer and seek treatment immediately.
What if You Are Self-Employed?
If you employ another person, then you are subject to state laws regarding the provision of workers compensation insurance. But what if you are a freelancer or self-employed? Should you carry workers compensation coverage on yourself?
Nearly every state mandates employers to offer workers compensation insurance to their employees. States require different types of workers to be covered by workers compensation, even if it is only 1 employee or someone that is self-employed. Most states may not require self-employed individuals to purchase workers compensation insurance.
However, if you work in some construction fields as a general contractor or a subcontractor, you may have to purchase coverage if the contract you signed requires it. Some states require that everyone in construction-related fields carry workers compensation coverage, even if they are self-employed.
Cost of Workers Compensation for Self-Employed
Protection comes at a price. That price depends on what you do, where you do it, how much you're paid and how often you file a claim. More specifically, the premium you pay as a self-employed employee for workers comp insurance determined by:
Where you live. Rates vary from state to state.
What you do. The riskier the work, the higher the premium. Unsurprisingly, a writer has a lower risk than a carpenter.
How much you get paid. The rate attached to your job classification is multiplied by every $100 in payroll.
How often you use your insurance. Claims history and industry average influence your premium.
4 Types of Workers Comp Benefits
Read through the four major areas workers' comp benefits so you know exactly how workers' compensation can benefit you.
Wage replacement benefits: These benefits usually amount to ⅔ of a worker's average wage or to a state-determined maximum dollar amount. Wage replacement benefits aren't taxed and should come close to your take-home pay. Wage replacement begins in as little as 3 days off work to 7 days off work at most. The minimum number of days of work missed before wage replacement begins is set by each state.
Permanent partial disability benefits: This benefit pays an employee who sustains a permanent disability, yet is still able to work. Loss of a body part like a finger is one example. The amount you're paid depends on the disability.
Vocational rehabilitation benefits: A worker cannot return to his previous responsibilities as a result of injury but these benefits can help you find a new job. The benefits include services like counseling, job development, job retraining and job placement.
Medical benefits: Medical benefits pay "necessary and reasonable" medical care due to a work injury.
Best Workers Comp Insurance for Self-Employed
The success of your business rests, in part, on your ability to work. Think about whether your personal health insurance can handle expenses from a work-related injury. Workers' compensation helps you if you're injured and need medical attention or if you're unable to work.
Hiscox, Progressive, biBERK, Travelers and The Hartford are some of the best workers' compensation insurance in the U.S. Some insurance companies are reticent about providing workers' comp to the self-employed. Here are some of the best companies that provide workers' compensation insurance to the self-employed.
Best Overall: Progressive Workers Compensation Insurance
Progressive offers several workers compensation insurance products. It is 1 of the largest providers of workers compensation and has an A+ rating with AM Best. Progressive offers multiple policy discounts and covers just about every classification of worker, from clerical to construction.

Best For
Bundling commercial policies
1. Progressive Workers Compensation: Best for Coverage Options
Progressive offers several business coverage options, including workers compensation insurance products. It is 1 of the largest providers of workers compensation and has an A+ rating with AM Best. Progressive offers multiple policy discounts and covers just about every classification of worker, from clerical to construction.
Applying online is easy and you can get same day coverage. Get quotes for workers compensation, general liability, business owners policy (BOP), professional liability and more.
Best For
Staying compliant with state and federal regulations
Pros
Sells insurance policies directly
Strong financial backing
Cost-efficient policies
Cons
Only business policies
No additional discounts
2. bibERK Workers Compensation: Best for Small Business
If you have a small business, biBERK offers some of the best workers compensation insurance. It is a lower-cost option with competitive rates and an excellent claims-paying record. It offers a variety of policy options that can be found online or through a licensed and appointed independent agent.
biBERK is great for growing small businesses. biBERK ensures your business is compliant at both the state and federal level, offering expanding coverage as your business grows.
biBERK is part of Warren Buffett's Berkshire Hathaway Insurance Group.
Best For
Start-ups, the self-employed and small businesses
Pros
Can get multiple quotes easily
Can learn about recommended insurance for your industry
Offers many types of insurance
3. CoverWallet: Best for Pay-as-You-Use Coverage
CoverWallet is a straight-talking, no-nonsense solution for workers' compensation insurance. Its easy-to-understand website takes you through the world of workers' comp so you can decide whether it's right for you. You can get quotes quickly at no cost online or over the phone.
If your payroll varies on a monthly, quarterly or bi-annual basis, you may want to consider CoverWallet for your workers compensation insurance for self-employed. With CoverWallet, you submit your monthly payroll report and pay the corresponding premium.
During high payroll months, your premium will be higher. During low payroll months, your premium will be lower.
Not quite sure what you need? CoverWallet also offers an advice feature to chat with a representative about your business and figure out your needs. You can easily download and share a certificate of insurance, a convenient feature if you often work with clients who require proof.
Best For
Comprehensive coverage/Business Owners' Policy
Pros
More than 200 years of insurance experience
Provides online quotes
Has a solid financial rating
Offers a wide range of commercial insurance products
Cons
Pricing is entirely quote-based
4. The Hartford: Best for a Quick Claims Process
The Hartford, one of the largest commercial insurance providers in the nation, is still able to think small. It understands the unique needs of sole proprietors.
Kind of a one-stop-shop, it's able to quickly supply proof of insurance. The Hartford's programs support companies, promote safety and help get you back to work as soon as it makes sense. The Hartford also touts a quick claims process with minimum hassle.
Also, if you are in the construction trades, The Hartford is a good choice for workers compensation. They have been around since 1810 and are 1 of the largest writers of workers compensation in the country. They have an AM Best rating of A+ and work through a network of licensed and appointed independent agents.
5. Insurance321: Best for Self-Employed Newcomers
Insurance321 makes shopping for workers' compensation insurance easy. Rather than providing insurance directly to you, it acts as an insurance matchmaker.
Fill out a short application, chat briefly with a business specialist and the next thing you know, you're matched with a policy that fits your needs, provides proper coverage and is priced right.
Its marketplace specialists offer personal, unbiased support to help connect you with the best policy for you without the time-consuming hassle of researching all of the options yourself.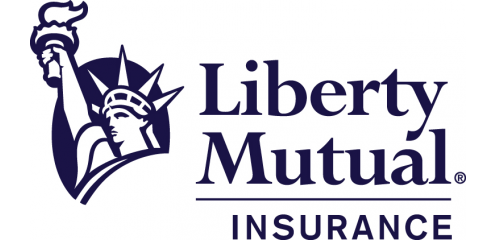 Best For
Total car replacement or better car upgrade collision coverage
6. Liberty Mutual: Best for When Personal and Professional Assets Intersect
Already a major player in the personal insurance arena, Liberty Mutual its sights set on the small business insurance market. Many people who are self-employed make their assets do double-duty. For example, your office is part of your home and your car takes you to job sites and the grocery store.
Liberty Mutual understands the realities of self-employment. Workers' comp bridges the gap between what your auto policy covers and what you might need if you're in a vehicle accident while on the clock.
7. ADPIA: Best for Budget-Conscious Business Owners
ADPIA offers solutions that fit your business and your budget. ADPIA's network of state and national carriers means you'll be able to find the right policy.
Many of its carrier partners have programs that can help you save money on premiums. ADPIA offers options to improve your cash flow that spread out your premium payments.
Get the Best Workers Comp Insurance for Your Business
Being your own boss certainly comes with many advantages. But don't overlook the not-so-fun side of management. Be wise and cover your best assets — you and your company.
Workers compensation is important coverage that can protect you from financial ruin if an employee gets hurt on the job. It can also be an expensive coverage depending on the type of work performed and the amount of annual payroll. Some carriers specialize in different areas like construction.
Others specialize in workers compensation insurance for the self-employed. Consider contacting the work compensation insurance carriers in this article or an independent agent that represents them.
Frequently Asked Questions
Methodology
Benzinga crafted a specific methodology to rank workers comp insurance. We prioritized carriers based on coverage options, specialized industries, customer service experience and how quickly and easily you're able to get insured including online tool usage. We also included workers comp insurance quote aggregators in lists to make it easy and efficient to compare policy quotes and options. To see a comprehensive breakdown of our methodology, please visit see our Workers' Compensation Insurance Methodology page.
Most Dangerous Industries Per State
The construction industry reports the most injuries and workers' compensation claims in 38 out of 50 states.
Second place goes to the forestry industry, followed by the transportation industry. By law, businesses with more than 1 employee must carry workers' compensation insurance. Workers' compensation insurance protects both your business and employees and creates a safety net for wage replacements and medical benefits.
Use our calculator to determine how much workers' compensation will cost you and your business.
Sources