Want to jump straight to the answer? VSP Vision Insurance is one of the most popular vision coverage providers in the nation. Learn more here.
The Sooner State has the 2nd highest percentage of residents without health insurance nationwide. Even among those in Oklahoma that have health insurance, many don't have coverage for vision care. Fortunately, there are several options if you need to purchase a standalone vision insurance plan. Here's what you'll need to know before you choose.
The Best Oklahoma Vision Insurance:
Overview: Vision Coverage in Oklahoma
Like most states, Oklahoma doesn't require private employer-sponsored health insurance plans to provide vision care for adults. Plans that are compliant with Affordable Care Act (ACA) regulations are required to offer vision care coverage for children, however, and Medicaid recipients do get limited coverage for basic vision care needs.
Medicare recipients are also left out when it comes to vision care coverage. The primary coverages of the program, Parts A and B, don't cover comprehensive routine vision exams or glasses unless medically necessary. Medicare Advantage plans may offer coverage for vision care, but are not required to do so and choosing a more expensive Advantage plan may mean paying for other costly extras as well.
The best solution for many households in Oklahoma is to supplement existing health care plans with a standalone vision insurance plan. Because several plans are available in the state, it's possible to choose a plan that meets your needs more closely than others. The vision care needs of 1 household can be dramatically different than those of its neighbors, so choose a plan that offers the specific features you need.
Similar to dental insurance, vision insurance isn't insurance in the strict sense of the term and isn't governed by the state's department of insurance. Instead, vision insurance works similarly to a service contract and has similar cost-saving benefits. Most vision care plans are based on an annual commitment and charge a premium in exchange for reduced costs for vision care like eye exams, glasses or contacts and lens treatments. Elective services, such as PRK or LASIK, aren't covered but most plans offer discounts through participating eye doctors.
Vision insurance plans don't use deductibles, but most plans do require copayments for many services. For example, an eye exam may require a $15 copayment, which is paid directly to the service provider. Without coverage, however, an eye exam can cost between $50 and $100. One popular vision insurance provider estimates an annual savings of nearly $300 when compared to paying for vision care out of pocket.
Expect the cost of vision insurance to range between $13 per month up to $20 per month for individual coverage. Family plans cost more but usually reduce the cost of coverage on a per-person basis. You may find some plans priced higher or lower. Plans with lower premiums may offer a more limited set of benefits. For example, some plans only cover exams, while others only cover eyewear. Mid-level plans that offer an attractive balance of benefits are the best fit for most Oklahoma households.
What to Look for in the Top Vision Insurance Companies
Eye care needs can differ from one household to the next, so you'll want to examine the coverage of each plan to be sure it fits your needs. Here are some of the things you may want to consider when choosing a vision insurance plan.
Annual Coverage
It's common for vision care plans to require a 12-month commitment. However, some plans only refresh allowances for frames and some other services once every 2 years. Most households will probably prefer coverage for new glasses or contacts once per year as opposed to bi-annually. For families with kids, coverage for new glasses every year is especially important because vision can change rapidly when kids are growing.
Ample Frame Allowances
The cost of frames is one of the largest factors in the overall cost of glasses. You'll find several coverage structures among vision insurance plans, ranging from discount-only coverage to allowances more than $200. An allowance simply means you can spend up to a designated amount and your plan will cover the cost.
Amounts above the allowance are usually offered a discount, with 20% being a common figure. For example, if your plan has a $130 allowance for frames and you purchase $200 frames, you probably won't have to pay the full $70 overage. Instead, you might pay $56 for your $200 frames, assuming a 20% discount on the amount above your allowance.
Consider plans with an allowance of more than $100 to help reduce your out-of-pocket costs. Some vision plan providers, like VSP and Davis Vision, offer increased coverage for featured frames.
Lens Options
It's important to weigh the cost of lens options for each plan because the copayments can add up quickly if you use more than one or two lens options. Certain types of options can be pricey as well and the difference in out-of-pocket costs from one plan to the next can be large. For example, progressive lenses can have a copayment as high as $175, whereas other providers may have copayments in the $50 to $60 range.
Check the copayment amount for the lens options you use to understand your out-of-pocket expenses. Some popular lens options, such as tinting or scratch-resistant treatment, are included with select plans like Davis Vision Premiere.
Affordable Premiums
The lowest premium isn't always the best value. Plans priced under $10 per month usually come with limitations that can make them a less attractive option when you compare the overall cost of vision care to the costs with a step-level plan. It's also easy to overspend and pay for features you don't need. Many Oklahoma households would do well on mid-level plans that charge between $13 to $20 for individual coverage.
Trusted Network
Preferred Provider Organizations (PPO) are common with vision insurance providers. PPOs offer eye doctors outside of the network but expect to pay a bit more. Some out-of-network services may not be covered at all, so it's important to evaluate the selection of providers in your area. If you prefer a wider choice, a VSP may be a good vision insurance provider to consider. Other vision insurance plans, like EyeMed, may have a stronger focus on larger retailers.
Our Picks for the Best Vision Insurance Companies in Oklahoma
A simpler plan is the best fit for some Oklahoma households. For others, a plan that offers more comprehensive coverage may be a better choice. Here are some of our favorite vision insurance providers for Sooner State residents.
Best For
Top-rated vision insurance
Pros
Low-cost plan options
Affordable copays
Nationwide coverage
Large network of service providers
Discounts on lens customization options
Extended weekend customer support hours
Flexible payment options and coverage start dates
Cons
Plans force you to choose between frames or contact lenses
Low frame and contact allowances
1. Best Overall: VSP
VSP is the largest vision insurance provider and is a common choice for employer-sponsored plans. It's the largest, which also means VSP has a massive network with a strong focus on independent eye doctors. Take a closer look at VSP to see if your doctor is in VSP's network.
The Standard Plan is affordably priced at about $16 per month for individual coverage and the company advertises a typical savings of $278 per year with this plan.
Expect ample frame allowances on most plans, ranging from $150 up to $230, with a 20% savings on amounts above the allowance. When you select a featured frame brand you get an extra $20 to spend on top of your frame allowance. It can bump coverage amounts up to as high as $250.
VSP's EasyOptions plan offers a way to cover more expensive options like progressive lenses or light-to-dark tinting.

Best For
Top-rated customer service
2. Davis Vision
Extras like mail-order contacts and a 1-year breakage warranty make Davis Vision a standout. The company is also worth a close look if you use lens options because several popular lens options are available at no extra charge or with only a small copayment.
Davis Vision's Premier plan, priced at under $14 per month, will get you $10 annual exams, $20 lenses and a frame allowance of $130, which renews annually.
Selected frames valued at up to $175 are included with no additional payment. You can choose contacts instead of glasses with a $130 allowance. Contact lens exams are affordable at $20.
Best For
Medicare Advantage Plans
Pros
Medicare Parts A + B and Medigap plans available
6% discount if you enroll online
Shop plans by ZIP code
Cons
Discount not available CA, CT and OH
3. Humana
Humana, one of the nation's most respected health insurance providers, is a solid choice for Oklahomans. The network offers wide coverage and the Humana Vision plan is priced affordably at about $16 per month.
In-network eye exams are only $15 and frames come with a $150 allowance. Many popular lens options have low copayments with Humana, but some options aren't covered by the plan.
Instead, a 20% discount is available for non-covered lens options. Coverage for exams and glasses or contacts is annual so you'll always have the right prescription.
Best For
Same day coverage available
Pros
Offers a wide variety of plans
Strong financial and customer service ratings
ACA and non ACA plans available
Cons
Not all plans ACA-compliant
The website can make it difficult to get a quote
4. UnitedHealthcare
United is the largest health insurance provider in the U.S. and you can expect widely accepted coverage for about $16 per month. United Healthcare's Plan B offers compelling value, especially if you need both glasses and contacts.
Many vision insurance providers force you to choose between the two, but United Healthcare covers both. Adding family members is affordable as well. You can add another person to the plan for less than $10 per month.
In-network copayment for annual eye exams are only $10 and frames are covered up to $150 if you choose an in-network provider. United's plan may be a pricier choice if you use lens options, which underscores the importance of choosing a plan that fits your specific needs. Scratch-resistant coating is available at no charge.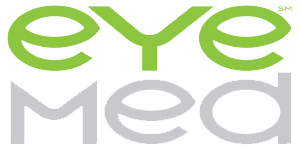 Best For
Members-only savings
5. EyeMed
Well known for its coverage at major eyewear retailers like LensCrafters, Pearle Vision and Target Optical, EyeMed is a popular choice for families and offers convenient locations within its network.
EyeMed offers 3 plans for Oklahoma residents, beginning with its $5 per month EyeMed Healthy plan, which focuses coverage on exams and offers a discount on glasses or contacts.
You'll find value in the company's mid-level EyeMed Bold plan, priced at $17.50 per month for individual coverage. Eyemed Bold's eye exams are only $10 and frames or contacts come with $130 allowance. Several lens options that are extras elsewhere are included for free, such as UV treatment or tinting.
Choose the Best Vision Insurance in Oklahoma
Sooner State residents are fortunate to be able to choose from some of the best vision insurance providers in the country. Choose the best vision insurance plan by looking at the big picture rather than focusing on premiums or one particular benefit. It may be that a plan with lower premiums has higher overall costs when you consider coverage benefits, like frame allowances or whether the plan covers new glasses once a year or only biannually.
Lens options, in particular, can vary in cost between companies, so be sure to read the fine print and price out the annual cost for the eyewear options you'll use.
1) Q: How do I ensure that I'm properly covered?
Speak with an agent or your carrier directly to determine if you have appropriate coverage to meet your needs. Vision insurance can be customized; if you want more or less coverage you can do so by altering your policy.
Answer Link
2) Q: What's typically included with vision insurance?
Eye exams and prescription lenses are typically included with your vision coverage. Some companies pay for all of the costs and other times there will be a co-payment required for the services received or the lenses that you choose.
Answer Link
3) Q: What types of vision plans are available to me?
Generally, there are just two types of vision plans: benefit plans and discount plans. They usually cover the same types of exams and products but there will be a difference in monthly premiums. You can expect to pay much lower for the discount vision plan.
Answer Link