Want to jump straight to health insurance quotes? Compare here and find the cheapest premium with the best coverage.
Are you living without health insurance? Have you missed Open Enrollment for the year? If so, you can bridge a coverage gap with an affordable short-term health insurance plan. Let's take a look at short term health insurance in Tennessee and how you can get covered. 
Best Short Term Health Insurance in Tennessee:
Explore All Short Term Health Insurance
Tip: compare 2-3 quotes
Tennessee Health Insurance Laws
Before we jump into Tennessee health insurance options, it's important to understand health insurance laws in the Volunteer State.
Health insurance isn't required in Tennessee. You won't face any type of tax penalty if you don't have insurance.
You may purchase a short-term health insurance plan with an initial term of up to 364 days. You cannot purchase a short-term insurance plan with a term longer than 364 days.
Tennessee's short-term insurance regulations default to federal rules introduced by the Trump administration in 2018. This means that you can renew your short-term insurance plan for up to 36 months with a single carrier.
What is Short-Term Health Insurance?
Short-term health insurance is a type of temporary health insurance intended to fill a coverage lapse until you can enroll in a permanent health insurance plan. These plans are typically the most affordable health insurance you'll see when you shop for coverage. You may find insurance from just $80 a month with many providers. However, these plans aren't subject to regulations set in place by the Affordable Care Act (ACA) and also offer limited benefits.
How much does short-term insurance cost? There are a number of costs associated with short-term plans. Let's go over a few terms you need to know when you shop for a plan.
Premium: Your premium is the base cost of your health insurance plan. Paying your premium keeps your coverage current. You must pay your premium every month, even if you don't use your benefits during any given month.
Deductible: Your plan's deductible is a set dollar amount that you need to pay toward your healthcare costs before your insurance kicks in and starts paying your bills. Deductibles on short-term plans are often significantly higher than long-term plans.
Coinsurance: Once you meet your deductible, you'll only need to pay your plan's coinsurance percentage. Your coinsurance percentage is the percent of your medical care costs you'll need to pay out of pocket — the remainder of each bill is covered by your insurance company. For example, if you receive a doctor bill for $100 and you have a 20% coinsurance rate, you'd pay $20 toward this bill and your insurance provider would cover the remaining $80.
Short-term insurance plan providers aren't obligated to follow the laws set forth by the ACA. These companies have much more freedom to pick and choose which illnesses they'll cover and you can be dropped from your plan for almost any reason. A few practices that short-term insurance providers can engage in that are illegal under the ACA include:
Limiting lifetime benefits: Your insurance provider can institute a maximum payout you can claim. If you hit this limit, your insurance provider can cancel your coverage and require you to cover any further medical bills out of pocket. This can be a major issue if you become very sick or require expensive treatments like chemotherapy or an organ transplant.
Denying coverage for essential benefits: ACA-compliant insurance plans must cover a certain set of essential health benefits. Short-term insurance providers can (and regularly do) deny coverage for things like pregnancy, prescription drugs and mental health services.
Denying coverage for preexisting conditions. Tennessee's Tri-Cities area has the highest rate of preexisting conditions in the country. About 41% of adults live with a condition that would qualify as a preexisting condition but short-term insurance plan providers almost always deny coverage for preexisting conditions.
Who Needs Short-Term Health Insurance?
Short-term insurance plans are for people who need to fill a temporary gap in coverage. Short-term plans aren't a replacement for an ACA-compliant insurance plan. You should only hold a short-term insurance plan until you can make it to Open Enrollment or a Special Enrollment Period (SEP) on the ACA Marketplace.
Before you enroll in a short-term plan, make sure you don't qualify for an SEP. An SEP allows you to shop for long-term plans on the ACA Marketplace beyond the standard Open Enrollment period. You might qualify for an SEP if you've recently lost your coverage after turning 26, losing your job, getting divorced and more. To learn more about SEPs, visit Healthcare.gov's screening tool.
When Can You Enroll for Short-Term Health Insurance?
Unlike ACA-compliant plans, there is no Open Enrollment period for short-term plans. You can enroll in a plan at any point during the year.
Where Can You Enroll for Short-Term Health Insurance?
The first step to getting a short-term health insurance plan is collecting a few quotes. Getting a quote for a short-term insurance plan is simple. Most companies allow you to see how much you'll pay for coverage after filling out a short questionnaire. Begin by using our simple insurance quote tool. Once you find the plan that's right for you, you can enroll online through your provider of choice.
Best Short-Term Health Insurance Options in Tennessee
Now that you understand how short-term insurance options work, it's time to take a look at some of the best health insurance companies that offer temporary coverage in Tennessee.

# of Healthcare Providers
Wide range of provider access
Pros
Licensed agents available for help
Telemedicine available
Flexible policy terms
Cons
Short term health plans offer limited benefits
1. Best Overall: National General
National General Insurance offers a range of plan options to policyholders in Tennessee. Its plans are available in most parts of the Volunteer State and policies are available from just $65 a month. National General's wide selection of plan choices allows you to balance your deductible and coinsurance percentage so you can find an affordable choice for your family budget.
Its policies also offer PPO-level coverage, which means that you can see any doctor or specialist you choose and still use your benefits. National General is our top choice for short-term insurance in Tennessee because of its plethora of options and low-cost plan choices.
2. Most Affordable: Companion Life
A short-term plan from Companion Life might be the right answer if you want the cheapest option. Companion Life offers low-cost short-term indemnity plans from just $50 a month in many parts of Tennessee. Its Economy 1000 plan includes up to $1 million worth of benefits and just a 20% coinsurance rate.
Companion Life is also one of the few short-term insurance plan providers that offer an out-of-pocket maximum that limits the amount you'll pay in coinsurance. Its out-of-pocket maximum is even available on its most affordable plans so it's an excellent choice for if you don't have a robust savings account.
3. Best for High Benefit Limits: Independence American Insurance Company
Most insurance companies limit the total amount of money they'll pay toward your medical bills if you become sick or injured. Most insurance providers limit this coverage to $1 million. This might sound like a lot of money but you can quickly reach this maximum if you're diagnosed with an illness that requires multiple rounds of treatments (like most types of cancer) or an illness that's incurable and requires regular maintenance (like renal failure).
Independence American Insurance Company offers a number of plans with $2 million benefit limits. Plans from Independence American are available from just $70 a month and there are no application fees or waiting periods. This could be an excellent choice if you have a family history of illnesses like cancer or kidney failure.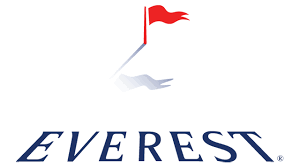 # of Healthcare Providers
N/A
Pros
Affordable plans
Temporary coverage available
Customizable plan features
4. Best for Low Deductibles: Everest
If you do get sick, you'll need to pay your plan's deductible before your insurance begins to pay for your care. Don't choose a deductible you can't afford — this can easily cause you to fall into debt.
Everest offers some of the lowest deductible plans in Tennessee — its Flex 1000 plan has a $1,000 deductible and is available from $250 a month. Its higher-tier plans (including the Flex 1000) also have no coinsurance and an out-of-pocket maximum of $1,000. If you're searching for a plan with a higher premium but more affordable benefits, be sure to consider a plan from Everest.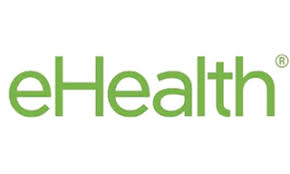 # of Healthcare Providers
5
Pros
1-stop health insurance shopping
Works with trusted carriers
A+ BBB rating
Positive customer service reviews
Cons
Plans not available in every area
5. Best for Comparing Plans: eHealth Insurance
eHealth Insurance technically isn't an insurance provider because they don't offer any short-term insurance plans. However, their simple quote comparison tool makes it easy to learn more about how to get health insurance and the plans available for you. Just enter your ZIP code, gender, date of birth and whether you smoke. You'll see a host of plan options available in your area.
eHealth's simple-to-use layout allows you to get a quote in as little as 60 seconds and sorts plans by premium cost, deductible, coinsurance rate and more. A visit to eHealth is a must-do before you choose a plan if it's your first time shopping for short-term insurance.
Protect Your Wallet and Your Health
You could be putting yourself and your family at risk of medical bankruptcy if you suffer an injury or serious illness without insurance. Short-term insurance plans aren't a permanent solution to health insurance concerns, but they provide a crucial layer of protection for your health and your wallet.
Get started collecting quotes from a few top providers in your state today. You can enroll in a short-term plan for less than the price of most gym memberships and in as little time as a 30-minute lunch break.