Did you know many people find the best temporary health insurance plan from Pivot Health or opt for no enrollment period coverage from Sidecar Health Access Plan?
Are you between jobs, recently out of school or find yourself in the middle of another major life change? There are lots of reasons why you might want short term health insurance in Missouri.
You might opt for short term health insurance because it bridges the gap between 2 long-term insurance plans.
Short term health insurance has different coverage and premium options, so it's important to do your research before you commit to a plan. We'll go through everything you need to know, including the top 5 health insurance companies to look into.
Missouri Health Insurance Laws
Let's take a look at a few state laws and facts about health insurance:
There's no law in Missouri that requires employers to offer health insurance plans. Health insurance isn't mandatory in Missouri.
Missouri participates in the federal health care Marketplace available through healthcare.gov. In 2019, 220,000 residents in Missouri received health care through the Marketplace exchange.
Most children and dependents can remain on a parent's health insurance plan until age 26. Check the coverage details on your plan.
Open enrollment for traditional health care plans is closed in Missouri, which might be why you're considering short term health care coverage. Before you look into short term plans, look into any state exemptions which might allow you to apply for traditional health insurance outside the open enrollment window.
What is Short Term Health Insurance?
Short term health insurance plans are typically policies that you buy for a few months of coverage. However, a new law has extended short term health insurance coverage for up to 12 months and allows you to renew for up to 3 years.
The major difference between short term health insurance and traditional health insurance is the coverage options. Short term health insurance often offers more affordable health insurance from month-to-month but won't offer the same benefits or coverage options as traditional health insurance. In Missouri, most short term health insurance providers will not offer coverage for any preexisting conditions, or conditions you had before starting your short term health plan.
Short term health insurance will typically cover a portion of expenses:
Doctor's appointments
Emergency care
Inpatient and outpatient services
Prescription services
Physical therapy
The extent of coverage will vary across plans. Unlike traditional Affordable Care Act (ACA) health care plans, short term health insurance plans do not have to adhere to the same rules. ACA providers must provide Missouri residents with insurance regardless of their health status but a short term health insurance provider can reject you. If you have an ongoing or serious health concern, you may need to apply for several short term health insurance policies before you're accepted. You should also be prepared to potentially pay a higher premium.
Who Needs Short Term Health Insurance?
It's typically recommended to enroll in full health insurance but there are many cases where short term health insurance might make the most sense. Here are a few scenarios where it might be smart to enroll in a short term health insurance policy:
You just turned 26 and need insurance quickly. If you aren't offered insurance through your job, are still finishing school or need time to find the right policy, short term health insurance might make sense.
You're between jobs. If you unexpectedly lost or decided to leave your job, you might want to enroll in short term health insurance until you start a new job or your new benefits kick in.
You missed open enrollment. You may opt for short term health insurance until you can enroll in a long-term plan.
Short term health insurance may make the most sense if you need health insurance quickly, but it's not a full substitute for traditional health insurance. Research all health care options before you search for a short term health insurance policy in Missouri.
When Can You Enroll in Short Term Health Insurance?
Unlike traditional health insurance, there's no open enrollment period for short term health insurance. You can enroll at any time throughout the year in Missouri.
Where Can You Enroll in Short Term Health Insurance?
It's best to shop around for short term health insurance policies so that you can compare the benefits and premiums of competitors. You'll want to find a policy you can afford that offers the coverage you need — whether it's emergency care, prescription drug coverage or preventive care. If you want to quickly compare prices, Benzinga can offer you a quote from providers in your area.
From there, how you get short term health insurance is simple. Enroll in your desired policy directly on the provider's website.
Important Facts to Know About Short Term Health Plans
Since short term health care plans are not regulated by the ACA, it's important to pay attention to plan details. Read through your plan carefully before you commit and don't get drawn in by catchy ads or videos.
Best Short Term Health Insurance Options in Missouri
Now that you understand what short term health insurance is and how it works, you might be curious to find the best health insurance provider in Missouri. We've compiled 5 of the top providers and grouped them into categories. Look for the insurance provider who offers the benefits you're most interested in as you compare plans.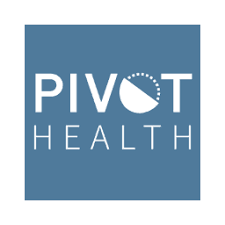 Best For
Comparing short term health plans
Pros
Work with the most trusted short term health plan providers
No network restrictions
Telemedicine coverage
Cons
Plans not available in every state
Disclosure
Availability of plans and policy duration vary by state.
1. Best Overall: Pivot
Pivot Health is an affordable short term health insurance provider with a variety of comprehensive short term health insurance plans. Pivot Health is not a provider itself but has partnerships with top companies like Everest, Aspen, Companion Life and LifeShield.
It has a fast enrollment period with online quotes that take just a matter of minutes to view. Enrolling takes only 10 minutes and your coverage can also start the same day and eliminate long waiting periods. Pivot also has a large network of providers to choose from, which allows you more choice over your care.
2. Most Affordable: The IHC Group
If you need the cheapest plan possible but don't want to skimp on benefits, consider The IHC Group. Its short term health insurance policies start at just $59 if you qualify. Your application can be filled out online and you'll know within 24 hours if you're approved for coverage.
IHC also allows you to keep your current doctor, though you'll receive discounts if you stay in network. IHC's short term policies also cover most preventive care services like checkups.
Best For
Same day coverage available
Pros
Offers a wide variety of plans
Strong financial and customer service ratings
ACA and non ACA plans available
Cons
Not all plans ACA-compliant
The website can make it difficult to get a quote
3. Best for Flexible Coverage: UnitedHealthcare
There's no one-size-fits-all insurance plan out there that works for everyone. UnitedHealthcare recognizes this and allows you to completely customize your short term health care policy.
You choose the premium that makes sense for you and opt into the benefits that you're most interested in. Your coverage will begin within 24 hours. Short term health plans start at just under $60 per month.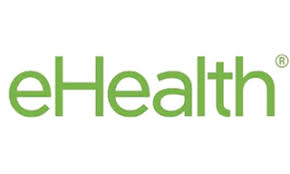 Best For
Comparing plans in your area
Pros
1-stop health insurance shopping
Works with trusted carriers
A+ BBB rating
Positive customer service reviews
Cons
Plans not available in every area
4. Best for Quick Comparisons: eHealth
Would you like to see all of your short term health insurance options laid out side by side? eHealth offers fast comparisons between popular short term health plans so you can easily find the best provider and plan for your situation.
Enter your ZIP code and some other basic information and eHealth will match you with eligible providers in Missouri. Its easy-to-use online platform makes it simple to find the plan that best first your health needs.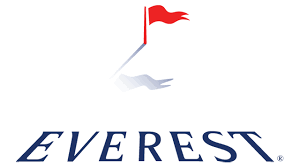 # of Healthcare Providers
N/A
Pros
Affordable plans
Temporary coverage available
Customizable plan features
5. Best for Low Deductibles: Everest
Everest can help you save money. Its short term health care plans start with deductibles as low as $1,000 and doesn't require deductibles for copays. It offers comprehensive coverage and a good selection of short term insurance benefits to choose from. Everest is also a good choice for short term family plans if you need coverage for your dependents.
This provider does have a $30 application fee and also has a waiting period for coverage. You may need to wait up to 30 days if you have cancer but other applicants should expect a 5-day waiting period.
Bridge Your Health Insurance Coverage in Missouri
Finding short term health insurance should give you peace of mind. Eliminate the worry over not having insurance while you're in transition. Compare popular short term health insurance policies in Missouri. Review the options available to you and decide which incentives are most important to your health. Then, compare quotes until you've found the perfect fit.