Benzinga Money is a reader-supported publication. We may earn a commission when you click on links in this article.
Learn more.
Want to jump straight to the quotes? Compare here and find the cheapest premium with the best coverage.
Ah, health insurance. It's great when you have it and it works, but fitting it into your budget can be a challenge. Depending on your situation, short term insurance might be an affordable health insurance solution. Here's all the info on short term health insurance Indiana residents need to know. 
Best Short Term Health Insurance in Indiana:
Indiana Health Insurance Laws
Understanding a few basics of health insurance law can help you make an informed decision. Here's a quick overview:
There is no tax penalty for not having health insurance.
You can stay on a parent's health insurance plan until you turn 26.
Employers with 50 or more full-time employees are required to offer health insurance.
What is Short Term Health Insurance?
The definition of short term health insurance varies from state to state. Indiana short health insurance plans can last for up to 36 months. Insurance companies can issue these plans for a term of 364 days or less. You can renew it after that, subject to the terms of your plan. You can renew your plan until you meet the 36-month limit.
Indiana requires short term plans to have an annual benefit of $2 million or more. This means that plans will pay up to $2 million for covered health care each year. While that sounds like a lot of money, keep in mind that health care is expensive. This doesn't mean you shouldn't get a short term health insurance plan. It does mean you should keep the annual limit in mind as you evaluate your options.
What are Short Term Plans Required to Cover?
Indiana requires short term plans to cover certain health care services. These are:
Ambulatory patient services
Hospitalization
Emergency care
Laboratory services
Ambulatory patient services are outpatient services. This is medical care outside of a hospital setting. A visit to a doctor's office is one example of ambulatory patient service. Your plan will state exactly what health care services it covers. You can also contact your insurance carrier to find out what's covered and what's not.
What are the Differences Between Short Term Plans and Other Health Insurance?
Short term health insurance plans don't have to follow the same rules as "regular" health insurance plans. The Affordable Care Act (ACA) requires traditional health insurance plans, like the ones available through the Health Insurance Marketplace or employers, to cover 10 essential benefits. Short term plans only have to cover 4 of these.
Indiana doesn't require short term plans to cover prescription medications, mental health services or maternity care. This doesn't mean that plans can't cover these services. It does mean that you should review each plan carefully to see what it does and doesn't cover.
Indiana also doesn't require short term plans to cover preexisting conditions. This means that if you have a health issue before you get a short term plan, the plan may not pay for the treatment of that health condition. ACA plans must cover preexisting conditions.
Short term plans can also decline people for coverage. It can deny people due to age or health. ACA health insurance plans can't deny people for coverage due to their age or health.
Who Needs Short Term Health Insurance?
Short term health insurance has its limitations. Traditional health insurance does, too. Getting short term health insurance makes sense in several situations. These include:
Hoosiers who don't qualify for Medicaid, but can't afford Marketplace premiums: Medicaid has strict income requirements. Many people don't qualify for Medicaid but don't have the budget for traditional health insurance. A short term plan can help fill that gap.
Waiting for Medicare: If your Medicare coverage is starting soon, you may not want to spend money on a traditional insurance plan. Short term insurance could be a good fit.
Waiting periods: Some employers have a waiting period before you can start your health insurance plan. A short term plan can cover you while you wait.
Unemployment: If you lose your job unexpectedly, it can take time to find a new one. Short health insurance can provide affordable protection.
Coming off a parent's insurance plan: If you're turning 26, short term health insurance can cover you while you find other coverage or wait to start a new job.
Experiencing uncertainty due to divorce: Many people have health insurance through a spouse. Short term insurance can fill in while you get established in your new life.
Missing an enrollment period: You can enroll in ACA health plans during special and open enrollment periods. It's easy to miss the deadlines, though. If you did, short term insurance could cover you until your next enrollment opportunity.
If you have complaints or issues with a short term health plan, contact the Indiana Department of Insurance. The Department of Insurance regulates insurance companies and enforces Indiana's insurance laws. You may want to attempt to resolve issues directly with the company first, but if the company isn't responsive, your next step would be the Department of Insurance.
When Can You Enroll for Short Term Health Insurance?
One of the perks of short term health insurance is that you can enroll any time. You don't have to wait for any specific enrollment period. As long as you meet the plan's qualifications, you can sign up at any time.
Where Can You Enroll for Short Term Health Insurance?
When it comes to how to get health insurance, the best place to enroll in a short term health plan is online. Some websites allow you to get multiple quotes at once, which makes comparison shopping simple. You can also contact insurance companies directly that offer plans in Indiana. Here's what to look for as you consider plans:
Premium: This is how much you pay for a plan each month.
Deductible: This is the amount you pay for covered services before your plan starts paying. Let's say you choose a plan with a $2,500 deductible. You have a hospital stay that's $5,000. You pay $2,500 and the plan pays the rest.
Copays: A copay is a set amount you pay for a service. A plan might have a $250 copay for emergency room visits.
Coinsurance: Coinsurance is a percentage you pay for covered services. A plan might have a 20% copay for hospitalization. If you already met your annual deductible and had a $5,000 bill, you would be responsible for $1,000 (20% of $5,000).
Out-of-pocket maximum: This is the most you'll pay out-of-pocket for covered services over 1 year.
It's essential to take all of these costs into consideration as you shop.
Best Short Term Health Insurance Options in Indiana
Finding short term health plans can be a challenge. Here are the best health insurance options for short term coverage in Indiana: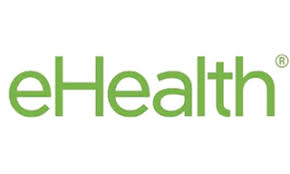 # of Healthcare Providers
5
1. Best Overall: eHealth Insurance
What if someone could gather quotes from several companies that offer plans in your area? And then organize those quotes according to the premium or deductible? That's what eHealth Insurance does. You input your date of birth, ZIP code, gender and whether you use tobacco.
eHealth Insurance provides you with an organized list of your options, with the terms of each plan spelled out. You can see what's covered and what's not at a glance. If you like one-stop shopping, start with eHealth Insurance.
2. Most Affordable: National General
National General has short term plans with premiums under $100 per month, which makes it the most affordable option. You can get a quote online with just a few clicks. Coverage can start as soon as the next day. You can choose a plan term as short as 30 days.
National General plans cover doctor visits, some preventive care, emergency visits, ambulance services and urgent care. You can choose from several combinations of deductibles and coinsurance to customize a plan that works for you.
3. Best for Dental: UnitedHealthcare
Health insurance plans typically don't include dental coverage. Dental care is an important part of your health, though. UnitedHealthcare offers a short term plan bundled with dental care. This allows you to more healthcare for your money. If you don't want dental coverage, you can choose from a variety of plans.
Some of UnitedHealthcare's plans include prescription coverage.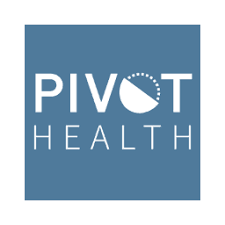 4. Best for Low Deductibles: Pivot
Short term health plans tend to have high deductibles. This means you have to pay a lot out of pocket before your plan starts helping out. Pivot has plans with a $1,000 deductible, which is significantly lower than most other insurance plans.
It offers plans with a variety of out-of-pocket maximums and coinsurance levels, so you can choose what works best for your budget.
5. Best for Preexisting Conditions: Independence American Insurance Company
One of the downsides to short term insurance is that preexisting conditions aren't usually covered. Independence American Insurance Company is different. It offers a plan with a $25,000 benefit for preexisting conditions.
You can also choose from a range of deductible levels, out-of-pocket maximums and coinsurance rates. Its plans also have a $50 copay for doctor visits, which keeps your costs predictable.
Is Short Term Health Insurance the Right Plan?
Health insurance is a big decision. It can be an expensive one, too. Is a short term plan right for you? That depends on the plan you choose and your other insurance options. If you need to wait for Medicare to start or if you're evaluating work options, a short term plan can help you if there's an emergency. If you're in good health and typically don't have high medical costs, short term insurance could also be a good fit.
If you have ongoing health conditions, you might want to look at traditional health insurance options or a short term plan with coverage for preexisting conditions. If your budget is tight and you want to be covered if there's an emergency, a short term plan might be a good fit.