You work hard for your money and it should work even harder for you. A savings account is the perfect way to stash some cash for a financial goal or rainy day fund. And interest-earning accounts offered by many banks mean your money generates more income.
The market offers endless personal banking options — how do you choose? Use Benzinga's list of the best savings accounts in the United States to find the perfect fit.
Minimum balance
No minimum balance for APY, minimum balance to avoid fees differs by account
Best High-Yield Savings Account: Citi Accelerate Savings
Citi offers its Citi Accelerate Savings to grow your money as quickly as possible. Citi Accelerate Savings is a digital, checkless savings account.
The major draw is its high annual percentage yield (APY) on all balances. Rates hover at the high end of the savings account APY spectrum. There isn't a minimum deposit to open up an account.
Citi also gets points for accessibility. Though banking with Citi is mostly virtual, you'll find numerous fee-free ATMs and branches. Its website is award-winning and the mobile banking app is full-service.
Citi's interest earning savings accounts are built into 6 tiered "banking packages" that come with different minimum standards and perks. All but the most prestigious tier have a monthly service fee. These fees are waivable by meeting certain stipulations. Qualifiers for waiving service fees differ by banking package. Conditions include things like a minimum number of direct deposits per month or maintaining a specific minimum balance.
Perks range from ATM reimbursements for all accounts to reward points and financial advisory services for higher tier banking packages.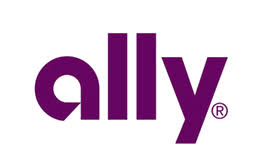 Minimum balance
No minimum balance
Best Account Features: Ally Online Savings Account
Ally is an online-only bank that offers an interest-bearing savings account with competitive rates. There are no monthly service fees or minimum balance requirements to use the Online Saving Account.
Saving accounts with Ally come with many useful digital financial tools. Direct your money toward certain goals or life events by creating up to 10 "buckets". Funds can then be diverted to these accounts with each deposit to keep your saving habits organized and goal-driven.
Balance boosters like recurring or automatic savings transfers maximize your earnings when turned on. Surprise Savings is a feature that allows Ally to analyze linked checking accounts to identify spending habits and surplus funds. Funds considered Safe-to-Save are transferred to your savings. These automatic transfers add up and can help you save up to 5 times more.

Best Combined Savings-Checking: Simple Protected Goals Account
Simple is a banking application and online platform. As a Simple client, you bank, save, and budget with 1 streamlined account.
Once you open a high-yield online checking account, you can earn up to 1.20% APY on the balance by applying for Simple Protected Goals. This account is linked to and funded by your Simple online checking account.
Within your Simple Protected Goals account, set a general Savings Goal or divert money to an Emergency Fund. This can help you set aside money automatically. It's also easy to open a shared account with your partner to compound interest on a joint balance.
Simple customers also enjoy the benefit of budgeting tools like Safe-to-Spend, an automatic savings feature. Turn on Round-Up Rules to round your change up to the nearest dollar and transfer it to your Protected Goals account. Simple also makes it easy to track your expenses and automatically save enough to cover your monthly budget.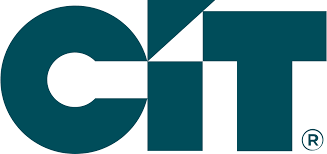 Current APY
0.25% – 1.06%
Minimum balance
No minimum balance
Checking Fees
No monthly maintenance fees
Best for Choice of Savings Accounts: CIT Bank
CIT Bank is a branchless, online-only bank that offers 3 interest bearing accounts. With a $100 initial deposit, you can open up a Premier High Yield Savings account, a Savings Builder account or a Money Market account.
A Premier High Yield Savings account earns 1.00% APY. Savings Builder is a tiered-rate account. Balances under $25,000 earn up to 1.04% APY. Balances greater than or equal to $25,000 or under $25,000 with a qualifying $100 monthly deposit earn up to 1.25% APY. The Money Market account earns 1.30% APY.
There's no cost to open or maintain any of the above accounts and CIT Bank provides special insight into saving up to buy a house or to create an emergency fund. Its Money Market account targets emergency funds in particular. If you don't have enough spare cash to cover a $400 emergency expense, a savings account with a high yield is a great way to generate extra income.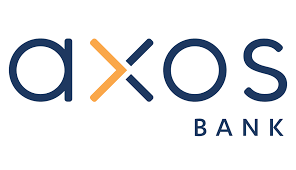 Minimum balance
No minimum balance after opening $50 deposit
Best for ATM Access: Axos Bank High Yield Savings
Axos Bank High Yield Savings is a straightforward, interest-bearing account. You'll earn more with no maintenance fees. There's no minimum balance requirement but your opening deposit must exceed $250. 
Unlike many savings options, you can order a free debit card linked to your account. Axos offers ATM fee reimbursements for any ATM within the U.S.
All Axos customers enjoy a streamlined online banking experience. Your digital toolkit includes free mobile deposit and online bill pay. Use its No-Hassle Switch kit to ease the transition from your current bank.

Current APY
1.41% to 2.80%
Minimum balance
No minimum balance
Best to Earn Higher APY: Varo Savings Account
Varo offers the highest yielding savings option of all the accounts on our list. You don't have to do anything but open and fund a Varo Savings account to earn 1.41% APY. And if you perform a few qualifying actions, you can earn up to 2.80% APY.
To meet the requirements for the higher APY tier, you must do the following monthly:
Make at least 5 debit card purchases with a Varo Visa Debit Card
Have direct deposits equal to or exceeding $1,000
Keep your balance under $10,000
There's no minimum balance and no minimum deposit so you'll start earning interest as soon as you fund your Varo Savings Account.
Varo makes saving easier with features like Save Your Pay and Save Your Change. Save Your Pay makes automatic percentage transfers to savings with each deposit to a linked account. Save Your Change rounds up all transactions to the nearest dollar amount and saves the changes. Saving with Varo is fee-less. You are only charged for using out-of-network ATMs.
Make Your Savings Work for You
A high-yield savings account can help you save and earn some extra cash to put away. Look for accounts with minimal fees to maximize your earnings. Use our list to apply for an account and start working towards your savings goals today.
Frequently Asked Questions
Can I withdraw money from my savings account?
You can but with restrictions. The Federal Reserve limits withdrawals from savings accounts to 6 per month. Banks had the option as of April 2020 to temporarily lift these restrictions due to the COVID-19 pandemic, but many banks opted to maintain these parameters.
Answer Link
What is the difference between a checking account and savings account?
A checking account is better for spending and a savings account is best for setting money aside. Savings accounts tend to earn interest. While some checking accounts do as well, savings accounts often restrict withdrawals. This makes it easier to resist the urge to spend and meet financial goals.
Answer Link
Is interest earned on savings taxable?
Yes. Interest earned on savings is considered ordinary income and must be reported to the IRS. Your bank should send you form 1099-NT. This is a transcript of any amount of interest earned that exceeds $10. Your tax rate depends on your annual income for the fiscal year.
Answer Link
Methodology
To determine the best Savings Accounts around the United States, Benzinga analyzed over 100 Savings Accounts and financial institutions. We gave weight to Savings Accounts with at least 1,000 branches in at least 20 states. We also gave greater rankings to Savings Accounts which offered the following: checking and savings accounts, online banking, personal loans, mortgages, educational resources, and a mobile app.
Hire a Pro: Compare Financial Advisors In Your Area
Finding the right financial advisor that fits your needs doesn't have to be hard. SmartAsset's free tool matches you with fiduciary financial advisors in your area in 5 minutes. Each advisor has been vetted by SmartAsset and is legally bound to act in your best interests. If you're ready to be matched with local advisors that will help you achieve your financial goals, get started now.