Did you know many of our readers end up choosing Lemonade Pet Insurance for their pet insurance coverage?
Insurance of any kind is designed to provide security and care for your loved ones when the unexpected happens. Show some love for your 4-legged family members with a comprehensive pet insurance policy. If you're a New Jersey pet parent, you have lots of options for pet insurance to ensure your furry friends get the care they need, when they need it. Take a look at Benzinga's guide to the best pet insurance in NJ.
Quick Look: Best Pet Insurance NJ
The Best Pet Insurance in New Jersey
Ready to find New Jersey's best pet insurance? Here are Benzinga's top picks.
1. Most Affordable in NJ: Lemonade Pet
Lemonade Insurance has stormed the market over the last few years, adding several forms of insurance to its catalog. Lemonade added pet insurance to give pet lovers and owners the security they need, knowing that vet visits, emergencies and a host of other services can be expensive. If you have health insurance for yourself, why would you not purchase the same insurance for your pet?
You can check rates online in just a few moments for both cats and dogs. Plus, Lemonade currently has the highest ratings of all pet insurance brands on the market.
Lemonade covers:
Medications
Procedures
Accidents
Illnesses
Diagnostics
Lemonade Pet also offers a wellness package, including:
Exams
Heartworm tests
Fecal tests
Bloodwork
Vaccines
You can use the medical advice chat line when you need additional assistance, especially when you are not certain what is going on with your pets. Pet owners submit their own claims, receive reimbursement quickly and can visit any veterinarian in the state at any time.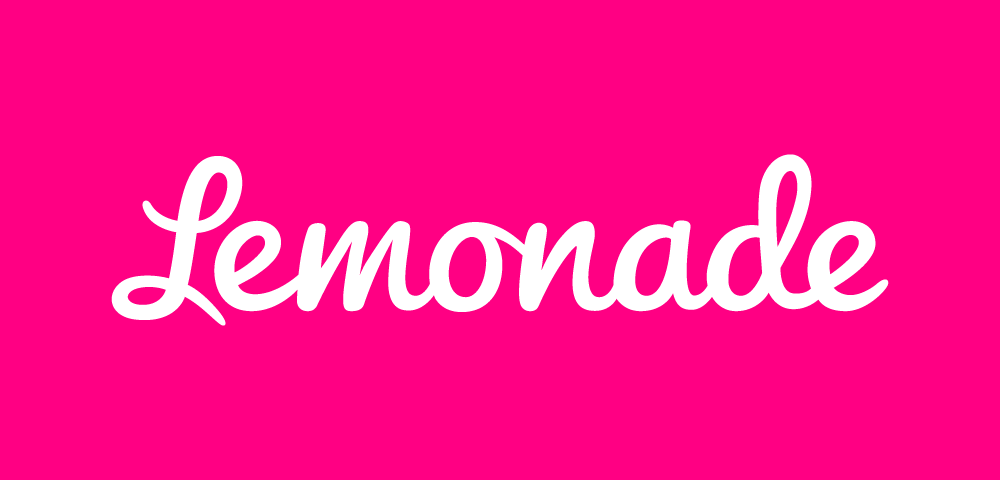 Disclosure: Lemonade is currently available in the following states: Alabama, Arizona, Arkansas, California, Colorado, Connecticut, District Of Columbia, Georgia, Illinois, Indiana, Iowa, Maryland, Michigan, Mississippi, Missouri, Montana, Nebraska, Nevada, New Hampshire, New Jersey, New Mexico, North Carolina, North Dakota, Ohio, Oklahoma, Oregon, Pennsylvania, Rhode Island, South Carolina, Tennessee, Texas, Utah, Virginia, Washington, and Wisconsin,
Best For
Top-rated pet insurance
1 Minute Review
Lemonade offers easy-to-understand coverage options for dogs and cats. It's even better for those who already have Lemonade renters or homeowners insurance as you get a discount for bundling your policies. 
Insurance companies keep extra dollars for profit, but Lemonade is unique in that after it pays your claims and its expenses, it gives any remaining premiums to a charity that you choose when you sign up for a policy. You can select charities like the American Red Cross, the Trevor Project, and many pet-centric causes. The downside to Lemonade pet insurance is that you can only insure dogs and cats (no exotic animals). 
Best For
Those who want to bundle with their home policy
Pet owners who prefer to buy and manage their policies online
Pet owners who want to customize their pet's policy
Pros
Super customizable so you get everything your pet needs without paying for stuff you won't use
Discount for having Lemonade home or renters insurance
Very high cap on annual limits
Cons
Only offers coverage for dogs and cats
Not available in all states
2. High-Quality Pet Insurance: Spot Pet Insurance
Spot Pet Insurance offers comprehensive, affordable pet insurance to New Jersey families. Spot Pet Insurance covers the expected like accidents and illnesses, as well as more specialized services — preventive care, behavioral issues, exam fees, prescription food and supplements and microchips.
It also offers a 30-day money-back guarantee. The company makes filing a claim easy. You can file online, by phone, mail or fax and Spot Pet Insurance will send you a check or a direct deposit for reimbursement.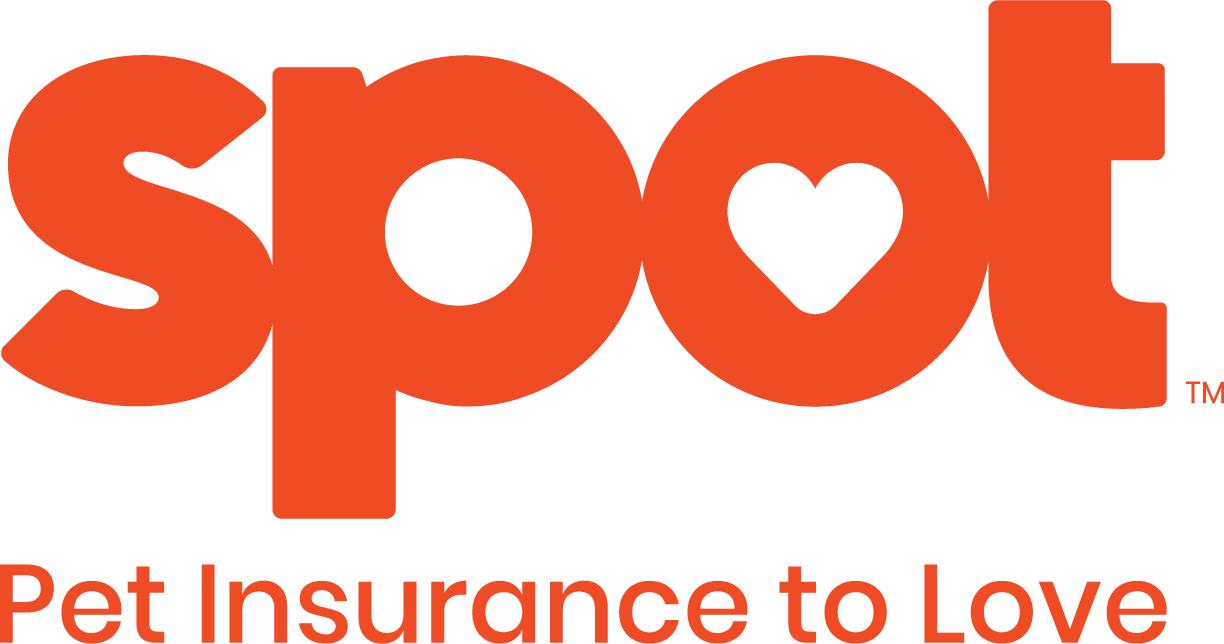 Get started
securely through Spot Pet Insurance's website
Best For
Prescription food and supplements
1 Minute Review
Spot Pet Insurance's innovative approach provides user-friendly access to customizable coverage. Your dog or cat is covered without completing a medical exam. The policies cover veterinary bills, either partially or in full, when your pet goes in for a check-up or routine vaccination or needs care for injury, chronic illness or prescription coverage. Spot also covers implanting a microchip in your pet. You'll also get 10% off of each additional pet you insure.
Best For
Cats and dogs of all breeds, sizes and ages
Insuring multiple pets
Customizing an insurance plan
Prescription food and supplements
Pros
Multiple pet discount
Covers prescription food and supplements
No upper age limit for coverage enrollment
30-day money-back guarantee*
More reimbursement options: 70%, 80% and 90%
Cons
Doesn't cover exotic pets
3. Best for Breed-Specific Conditions: Allstate Pet Insurance
Allstate Pet Insurance by Embrace is an excellent option for your cat or dog under the age of 14 with no prior conditions. They have a great Wellness Rewards* program and reimburse a ton of visits, test, treatments and more. For a full list of what is covered, visit Allstate. A quick rundown of what's not covered is:
Cosmetic and elective procedures (this includes tail docking and ear cropping)
Vet fees related to pregnancy, breeding and whelping
Orthodontic and endodontic procedures
Treatment or behavioral problems
Vitamins, supplements, pet food and personal care items
Pre-existing conditions
An interesting thing about Allstate policies is that they cover complementary therapies like acupuncture and chiropractic treatment when related to a covered condition which is often left out of coverage plans. If your pet is prone to breed-specific conditions later in life, consider Allstate Pet Insurance while your furry friend is young and healthy.
To get a custom quote, head over to Allstate.
*Wellness Rewards is offered as a supplementary, non-insurance benefit administered by Embrace Pet Insurance Agency.
4. Best for Older Pets: Pumpkin Pet Insurance
Pumpkin Pet Insurance offers traditional pet insurance as well as optional preventive care coverage at an additional cost. While Pumpkin does offer a wide range of coverage options, you'll notice some limits to be aware of. All Pumpkin Pet Insurance plans have an annual coverage limit and all of its policies come with a high reimbursement rate.
There is no upper age limit on Pumpkin policies, so it's a good option if you have an older pet. It also offers multiple discounts and an extensive list of covered procedures.

get a quote
securely through Pumpkin Pet Insurance's website
Best For
Families with multiple pets
1 Minute Review
Pumpkin Pet Insurance offers traditional pet insurance as well as optional preventive care coverage at an additional cost. While Pumpkin does offer a wide range of coverage options, you'll notice some limits to be aware of. All Pumpkin Pet Insurance plans have an annual coverage limit and all of its policies come with a high reimbursement rate.
Best For
Families with pets who don't expect their bills to go higher than Pumpkin's coverage limits
Families with multiple pets who can benefit from their discount for each additional pet's policy
Pros
No upper age limit
Multiple pet discount
An extensive list of covered procedures
Cons
Plans only cover cats and dogs — no other pet types
5. Best for Multiple Pets: Progressive
Progressive is a great option if you're a New Jersey household with multiple pets. It offers a 5% discount for multiple pets and allows you to customize your reimbursement percentage, deductible and annual limit.
You can also add on preventive care. Progressive includes pet injury coverage with collision coverage, a huge benefit if you're already a Progressive car insurance customer.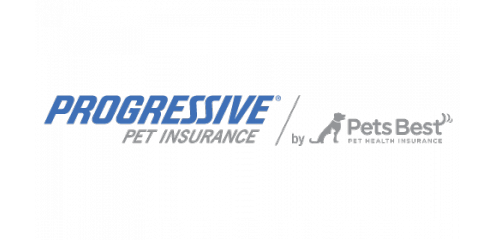 Best For
Bundling with other insurance products
1 Minute Review
Progressive is a major insurance provider offering a wide selection of insurance products, including insurance for dogs and cats. Although Progressive's pet insurance options are affordable, consider wellness coverage, but you won't be able to claim 100% reimbursements on every policy. With easy quotes and accident-only plans, however, Progressive can be an excellent choice for pet owners shopping on a budget.
Best For
Bundling with other insurance products
Pros
Customizable coverage options with the choice to add wellness coverage
Quick email quotes make comparisons simple
Affordable accident-only policies available
Cons
Only available for cats and dogs
Boarding costs not included in any plan
Pet Insurance in NJ: An Overview
New Jersey has over 3 million households, and more than half of those have pets:
Number of households with pets: 1.67 million
Amount spent on pet bills annually:
Average cost of pet insurance annually:
What Does Pet Insurance Typically Cover?
Like any insurance plan, each pet insurance covers select services and conditions. Review plans for exclusions. Plans typically cover:
Care after an accident. Most plans cover diagnostic tests and treatments, including medication and surgery. Many pet insurance companies offer accident-only plans — an inexpensive option if accidents are your primary concern.
Care for illnesses. Whether your furry friend has a tummy ache, arthritis or another illness, pet insurance plans usually cover the costs of diagnosing and treating illnesses.
Care for hereditary conditions. Some inherited conditions show up later in life. Plans typically cover care if this is the case for your pet.
There are also some services that might be covered by pet insurance. Plans cover these options widely. Here are a few specialized services some plans cover:
Preventive care. Pet insurance plans vary for routine, preventive care. Some include it, but many offer it as an optional add-on.
Alternative care. Some plans won't cover acupuncture, laser therapy and other alternative therapies. If this coverage is important to you, review and seek plans for these treatments.
Behavioral care. Issues like chewing or aggression can improve with the right medical attention. Again, you'll need to seek a more specialized plan to have this therapy covered.
What Isn't Covered by Pet Insurance in New Jersey?
Coverage is never all-inclusive. Make sure you know what isn't covered by pet insurance. Here's what's not included in a pet insurance policy:
Preexisting conditions. This is any condition that existed before your coverage started. Plans can vary in how they define preexisting conditions. Some cover preexisting conditions as long as there are no symptoms for a waiting period of 6 months or more. If your pet has a pre-existing condition, dig into the fine print of any plans you're considering so you know what to expect.
Cosmetic procedures. Plans typically don't cover tail docking or other cosmetic procedures.
Pregnancy. Most pet insurance plans don't cover breeding and pregnancy.
How Does Pet Insurance Work?
Pet insurance provides some of the same benefits, but it still works a bit differently than health insurance for humans. Take a look at the basic components of insurance policies and how they function within a pet insurance plan:
Premiums. This is the monthly or annual fee you pay for coverage.
Deductibles. Most plans have an annual deductible. This is the amount you pay for covered services before the plan starts paying. If you have a $250 deductible and a $500 vet bill, you'll pay the first $250. After that, your plan will pay according to its terms. In most cases, you won't have to pay the deductible again until the next year.
Reimbursement. Pet insurance plans usually work on a reimbursement basis. This means that you pay your vet bill in full and submit the receipt to your pet insurance company. The company reviews your bill, and when it approves your claim, you'll be reimbursed according to your plan's terms.
Pet insurance typically pays a percentage for covered services. Let's say you choose a plan with 80% reimbursement, and you've paid your deductible for the year. Your pet eats a sock, and you end up with a $1,000 vet bill. You pay the vet $1,000 and submit the itemized receipt. Once your insurance reviews and approves the claim, it sends you $800.
Limits. This is the most your plan will pay for services in a year. Most pet insurance plans may have an annual limit. If a plan has a $2,000 limit, it will pay $2,000 for services. Any costs beyond that are your responsibility.
3 Reasons to Buy Pet Insurance NJ
Why should you buy pet insurance? Here are our top 3 reasons:
The cost of care. New Jersey has a high cost of living and that can go for vet care too. Pet insurance helps cover the cost of care so vet bills don't break the bank.
No delay in care. Pet insurance provides the security to seek care when your pet needs it — and not wait till you get your next paycheck.
Treatment choices. Veterinary care can be expensive, and it's heartbreaking to have your treatment options limited by your budget. Pet insurance gives you the freedom to choose the treatment that's best for your pet.
Are Pet Insurance NJ Policies Right for Me?
Pet insurance can help you manage the cost of quality vet care for your 4-legged family members. Compare quotes from multiple carriers, including our trusted partner, and review each plan carefully. Choose a plan with the coverage you need at a price you can afford. 
Read also: BEST FINTECHS IN JERSEY CITY, RANKED
Frequently Asked Questions
Does pet insurance cover congenital conditions?
Pet insurance might cover congenital conditions. Ask your carrier if congenital conditions are disqualified or not. They may be covered so long as symptoms have not presented themselves.
Answer Link
Does pet insurance covers grooming?
Generally, pet insurance doesn't cover grooming. However, certain wellness programs might cover grooming, dental services, etc.
Answer Link