Did you know many of our readers end up choosing Lemonade Pet Insurance for their pet insurance coverage?
Colorado is 1 of the healthiest states in the U.S. — why shouldn't your pet be part of that count? Pet insurance is a simple and cost-effective way to care for Fido or Fluffy. Should an unfortunate accident or illness hit, pet insurance helps to cover some or all of the cost.
Not all illnesses or injuries are covered, so it's important to make sure you have the best pet insurance. We've researched the many options offered by trusted companies so you can decide on the best choice for your furry friend.
Quick Look: The Best Pet Insurance in Colorado
The Best Pet Insurance in Colorado
Buying pet insurance in Colorado doesn't have to be complicated. Whether you're crazy about cats or you're over-the-moon about dogs, getting comprehensive coverage to help your furry companion live their best life ever is near and dear to you.
Benzinga is pleased to recommend some of the best pet insurance Colorado to fit a variety of needs and budgets.
1. Best Pet Insurance for Spaying and Neutering: Lemonade Pet
Lemonade Pet is our #1 choice for pet insurance for young pets in Colorado . It's customizable coverage for cats and dogs starts at just $10/month and is backed by Lemonade's seamless digital experience. Further, it offers coverage for important early-life pet care, like getting your pet fixed. (Read this guide from the ASPCA to learn more about why this is an important step in keeping your pet healthy.)
For young pet needs, Lemonade's preventive plan includes coverage for spaying and neutering, microchipping and flea medication. It also covers up to 6 vaccines and boosters. And not only will insuring your pet at a young age help pay for early life expenses, it will keep costs down in the future too — as well as help keep your pet in the best possible health.
Lemonade is a great choice. They're top rated across the board, all the way down to their mobile app, which has an impressive 4.9/5 rating in the App Store.
When you visit Lemonade, you'll be introduced to Maya, a super helpful chatbot that will help you craft your perfect plan. Lemonade leverages AI to streamline the insurance application process. You can get coverage in just a few seconds. And their claims service is "lightning-fast" –claims are often paid in minutes, meaning you're not waiting forever on reimbursements after you've paid your provider up front.
Lemonade offers several discounts, too: get 5% off for paying annually, 5% if you insure 2 or more pets and 10% off if you bundle your Lemonade Pet insurance with another policy.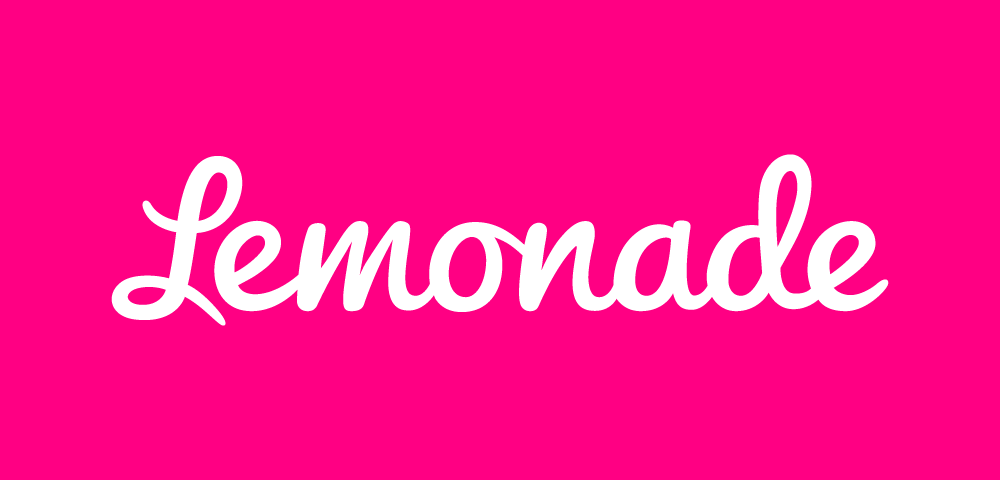 Disclosure: Lemonade is currently available in the following states: Alabama, Arizona, Arkansas, California, Colorado, Connecticut, District Of Columbia, Georgia, Illinois, Indiana, Iowa, Maryland, Michigan, Mississippi, Missouri, Montana, Nebraska, Nevada, New Hampshire, New Jersey, New Mexico, North Carolina, North Dakota, Ohio, Oklahoma, Oregon, Pennsylvania, Rhode Island, South Carolina, Tennessee, Texas, Utah, Virginia, Washington, and Wisconsin,
Best For
Top-rated pet insurance
1 Minute Review
Lemonade offers easy-to-understand coverage options for dogs and cats. It's even better for those who already have Lemonade renters or homeowners insurance as you get a discount for bundling your policies. 
Insurance companies keep extra dollars for profit, but Lemonade is unique in that after it pays your claims and its expenses, it gives any remaining premiums to a charity that you choose when you sign up for a policy. You can select charities like the American Red Cross, the Trevor Project, and many pet-centric causes. The downside to Lemonade pet insurance is that you can only insure dogs and cats (no exotic animals). 
Best For
Those who want to bundle with their home policy
Pet owners who prefer to buy and manage their policies online
Pet owners who want to customize their pet's policy
Pros
Super customizable so you get everything your pet needs without paying for stuff you won't use
Discount for having Lemonade home or renters insurance
Very high cap on annual limits
Cons
Only offers coverage for dogs and cats
Not available in all states
2. High-Quality Pet Insurance: Spot Pet Insurance
Spot Pet Insurance is the No. 1 pet insurance provider recommended by Cesar Millan, the leading expert in dog behavior. Some insurance highlights:
Up to 90% reimbursement on eligible vet bills
No age cap on coverage
Plans start as low as $1 a day* — that's less than a cup of coffee!
You can customize your coverage and can even add special Spot-On coverage. Coverage options include accidents, behavioral issues, dental disease, illnesses, preventive services and even hereditary and congenital conditions.
Spot's claims service is easy. Just visit your vet (don't forget to give your pet a treat on the way out!), send Spot the bill and get reimbursed.
Take 30 seconds to fetch your free quote now.
*Rates vary based on plan type, species, breed, age and location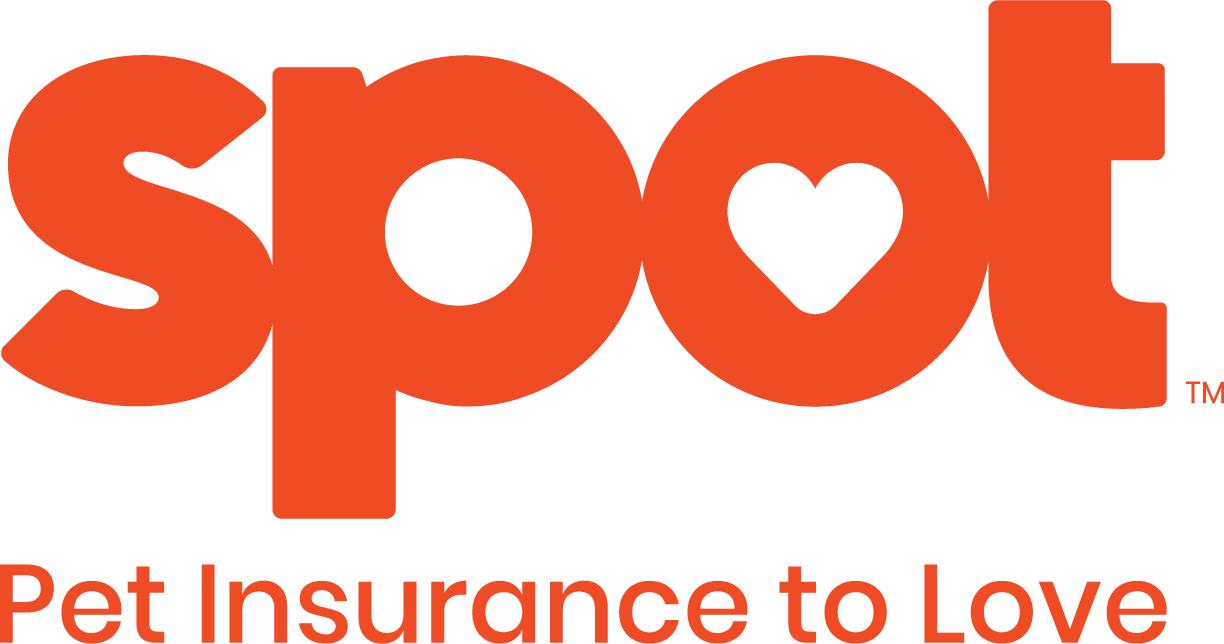 Get started
securely through Spot Pet Insurance's website
Best For
Prescription food and supplements
1 Minute Review
Spot Pet Insurance's innovative approach provides user-friendly access to customizable coverage. Your dog or cat is covered without completing a medical exam. The policies cover veterinary bills, either partially or in full, when your pet goes in for a check-up or routine vaccination or needs care for injury, chronic illness or prescription coverage. Spot also covers implanting a microchip in your pet. You'll also get 10% off of each additional pet you insure.
Best For
Cats and dogs of all breeds, sizes and ages
Insuring multiple pets
Customizing an insurance plan
Prescription food and supplements
Pros
Multiple pet discount
Covers prescription food and supplements
No upper age limit for coverage enrollment
30-day money-back guarantee*
More reimbursement options: 70%, 80% and 90%
Cons
Doesn't cover exotic pets
3. Best for Variety of Coverage: Pumpkin Pet Insurance
Pumpkin Pet Insurance a variety of coverage options for your pets. You can also opt for preventive care coverage, and take heart that all Pumpkin policies feature a 90% reimbursement rate.
It offers policies for both dogs and cats and a wide range of situations. Get a sample quote to learn more about any exclusions.
Pumpkin is available to answer questions for its customers. Pumpkin's customer service team can be reached by:
Calling 1-866-ARF-MEOW, Monday to Friday from 8 a.m. to 8 p.m. EST
Emailing help@pumpkin.care
Pumpkin's chat feature will be live soon. Stay tuned!

get a quote
securely through Pumpkin Pet Insurance's website
Best For
Families with multiple pets
1 Minute Review
Pumpkin Pet Insurance offers traditional pet insurance as well as optional preventive care coverage at an additional cost. While Pumpkin does offer a wide range of coverage options, you'll notice some limits to be aware of. All Pumpkin Pet Insurance plans have an annual coverage limit and all of its policies come with a high reimbursement rate.
Best For
Families with pets who don't expect their bills to go higher than Pumpkin's coverage limits
Families with multiple pets who can benefit from their discount for each additional pet's policy
Pros
No upper age limit
Multiple pet discount
An extensive list of covered procedures
Cons
Plans only cover cats and dogs — no other pet types
4. Best for Fast Claims Processing: PetFirst
If you want pet insurance coverage that's fast and attentive, it doesn't get any easier than PetFirst. It provides a list of common conditions that are covered for dog and pet owners, including things like arthritis, diabetes, cataracts and even more serious illnesses like heart disease and renal failure.
PetFirst works more like a traditional human insurance policy, where you have an annual benefit of a certain amount (the maximum the company will pay in a year), and a deductible (the amount you must pay before the insurance policy kicks in) to meet. PetFirst is open to dogs and cats of all ages, and you can add on routine care coverage to help with the costs of ordinary vet visits.

There are caps in place for the maximum PetFirst will pay, and you won't have to worry about when the company will reimburse you for expenses. You simply take your dog or cat to the vet and get them treatment. Then submit your claim to PetFirst, and let it take care of the majority of expenses while you concentrate on helping your buddy recover.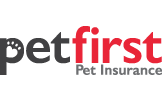 get started
securely through PetFirst Healthcare's website
Best For
Immediate Coverage
1 Minute Review
You've got health insurance for you and your family, but what about your dog or cat? PetFirst is part of the MetLife insurance family, and it offers pet insurance for dogs and cats. Founded in 2004, PetFirst pet insurance is underwritten by the Independence American Insurance Company.
PetFirst not only covers all breeds of dogs and cats, it protects pets of all ages. Puppies must be a minimum 8 weeks old to qualify. 
PetFirst has no networks, so you get to choose any vet you want. Be aware, however, that PetFirst is a reimbursement service, meaning you have to pay for services at the time of disbursement.
PetFirst allows you to take your pet to any veterinarian you choose, and plans start at just $15 per month for dogs and $9 for cats. The company's three different plans — Cost Conscious, Recommended and Additional Coverage — offer annual benefits of $2,000, $5,000 and $10,000,  respectively. Basic policies operate on an 80% reimbursement rate with a $250 deductible.
Best For
MetLife customers
Immediate coverage
Pros
Full coverage no matter your pet's age
Discount for multiple pets
Low deductibles for years with no claims
No age or breed restrictions
80% reimbursement rates
Cons
Extended waiting period for hip dysplasia
Routine wellness exams not covered
Pre-existing conditions not covered
5. Best for Customizable Plans: Progressive
When you think of pet insurance, you may not think of Progressive. But in addition to being well-known for auto insurance, Progressive also offers coverage for pets! Progressive provides accident-only, comprehensive pet coverage and the ability to include routine examinations. You'll also have the ability to customize your coverage.

You can choose your deductible (from $50to $1,000), your reimbursement percentage (from 70% to 90%) and your annual limit (from $5,000 to unlimited). This allows you to personalize your pet insurance to fit your needs. Beyond this flexibility, you'll only have 1 annual deductible, so rather than paying a deductible every time you have a claim, you'll only pay it once a year.

Most claims with Progressive are processed within 2 to 5 days, which is on par with most pet insurance companies. Unlike other companies, you can customize your payment options as well. Pay your premium monthly, quarterly or annually, whichever way works best with your budget.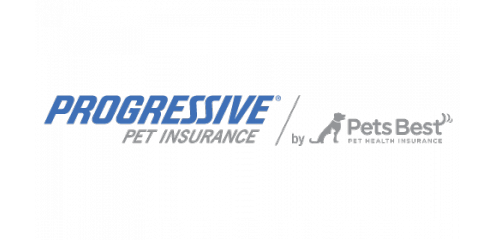 Best For
Bundling with other insurance products
1 Minute Review
Progressive is a major insurance provider offering a wide selection of insurance products, including insurance for dogs and cats. Although Progressive's pet insurance options are affordable, consider wellness coverage, but you won't be able to claim 100% reimbursements on every policy. With easy quotes and accident-only plans, however, Progressive can be an excellent choice for pet owners shopping on a budget.
Best For
Bundling with other insurance products
Pros
Customizable coverage options with the choice to add wellness coverage
Quick email quotes make comparisons simple
Affordable accident-only policies available
Cons
Only available for cats and dogs
Boarding costs not included in any plan
Pet Insurance in Colorado: An Overview
Colorado is 1 of the most pet-friendly states in the union, even providing pet-friendly hotels during ski season to visitors and tourists looking to hit the slopes.
BZ
Number of households with pets: 65%
Amount spent on pet bills annually: $500 per year
Average cost of pet insurance annually: $540 for dogs and $300 for cats
What Does Pet Insurance Typically Cover?
Every pet insurance policy is different, which is why it's important to understand what's covered and what isn't. Typically, pet insurance covers:
Illnesses
Accidents
Hereditary conditions
Chronic conditions
Congenital conditions
Diagnostic treatments
Cancer care
X-Rays
Blood tests
Ultrasounds
Surgery
Hospitalization
Prescriptions
Emergency care
So, for example, if you dog swallowed something he shouldn't have, or you think your cat might have a urinary tract infection, pet insurance will cover some or all of the costs of the surgery or treatment.

There are some things that many pet insurance companies won't cover, including:
Any pre-existing health condition that affected or affects your pet before insurance coverage starts
Routine care and wellness visits (although you may be able to optionally add this to your policy)
Grooming and boarding, nail trims
Specialized prescription food or diets
Preventive care (vaccinations, flea control, de-worming) although some policies will allow you to add this on as an option
Spaying and neutering
Dental health care (unless there is injury to the teeth caused by an accident)
Elective procedures
Behavioral training
Therapy or medication for behavioral modification
The coverage for these may vary from company to company but in most cases, it's reasonable to assume that the owner of the pet will cover the basic costs of pet care, whereas the insurance will cover larger, more expensive incidents.
BZ
Looking for more pet insurance information? Check out our guide below!
Get Pet Insurance in Colorado for Your Furry Friend
We certainly love our pets, and nowhere is that more evident than in the streets, mountains and valleys of Colorado. No matter whether you're hitting the streets or the slopes with your cuddly companion, you want to be sure that they're protected in case of an incident like an accident, injury or illness. Having the right pet insurance can provide you with added protection and peace of mind.
We encourage you to get an online quote from each of the companies profiled here in order to determine the best balance of coverage and cost that fits your budget. The online quote process is short, easy and free. Contact our recommended providers to get started now.
Does pet insurance cover congenital conditions?
Yes. Pet insurance generally covers congenital conditions so long as symptoms are not present when you buy the policy.
Answer Link
Does pet insurance covers teeth cleaning?
Some pet insurance plans have wellness options that will cover teeth cleaning, but that is not standard.
Answer Link