Saving for a rainy day can take on new meaning when you live in the Pacific Northwest, which sees the most precipitation in the mainland United States. We found the best personal loans in Oregon for those times when your piggy bank stash doesn't quite meet up with your financial needs.
Best Personal Loans in Oregon:
Best Online Resources: OnPoint Credit Union
Best for Debt Consolidation: First Tech Federal Credit Union
Best for Personalized Service: Umpqua Bank
Best for Easy Online Application: Credible
Best for Wide Range of Financial Services: SoFi
Best for Loan Comparison: Even Financial
Best Personal Loans Through a Credit Union in Oregon
It's your money — it should work for you. Unlike banks, credit unions are member-owned. As a member, you can trust that your funds get used to your benefit. We've selected these standout credit unions to make your search easier.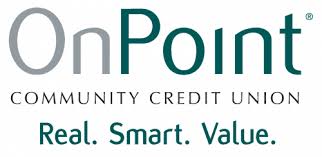 Loan Amounts
Up to $25,000
Terms Offered
Up to 60 months
Best Online Resources: OnPoint Credit Union
If you want the perks of a big bank chain with the member-driven benefits of a credit union, OnPoint is for you.
OnPoint's digital suite rivals those of large nationwide banking chains. The services it offers are available both through a browser and an app. You can manage your account, make person-to-person money transfers using applications like Zelle or Paypal by linking your accounts, use the digital finance manager and make mobile deposits.
The credit union contains lots of educational offerings. OnPoint also offers digital financial literacy courses and tools like financial behavior analysis.
OnPoint offers a few types of loans, including personal loans and personal lines of credit.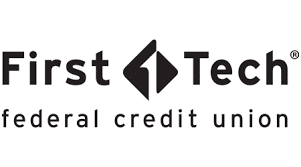 Loan Amounts
$500 – $50,000
Terms Offered
24 – 84 months
Best for Debt Consolidation: First Tech Federal Credit Union
The personal loan offered by First Tech Credit Union specifically targets debt consolidation. You won't find any application fees, origination fees or prepayment penalties.
You can use BillPay through the digital banking portal or mobile app to auto-pay vendors using your personal loan funds. This removes the temptation to use the loan money for unintended (if more fun) purposes. FirstTech will even directly send a payee a check for you if the company can't be paid on BillPay.
Best Banks in Oregon Offering Personal Loans
If convenience is your top priority, a bank may be your best bet as you choose a financial institution. Banks tend to have numerous locations, state-of-the-art online banking capabilities and less restrictive membership criteria. These Oregon banks could be a great choice for your personal loan.

Terms Offered
Up to 48 months
Best for Personalized Service: Umpqua Bank
Umpqua Bank is an Oregon-based bank that maintains a sharp focus on community involvement and an intimate relationship with its clients as part of its company mission. As a customer, you get the benefit of your own personal banker accessible through Umpqua Go-To, the bank's mobile app.
Umpqua offers unsecured and secured personal loans. You don't have to put up any collateral for an unsecured personal loan and you can use your funds how you see fit. A secured personal loan requires you to put up collateral to back your loan. Your creditworthiness dictates your approval amount, rates and terms. You can apply online and have your answer within 15 minutes.
Best Personal Loans in Oregon from Online Platforms
You know the benefits of digital banking solutions — they let you conduct transitions remotely. Online lenders can also make your borrowing experience painless.
Loan Amounts
$5,000–$100,000
Disclosure
See Terms*
Best for Easy Online Application: Credible
Credible is a great online lender whether you're tech-savvy or not. If you're tech-savvy, you'll appreciate the site's modern design. If you're a bit challenged in that department, Credible makes the loan application process simple.
Credible offers a great personal loan option starting at 4.99% APR. Its easily navigable website and app can guide you through flexible terms that range from 2 to 7 years. You can choose loan amounts anywhere from $5,000 to $100,000, a higher limit than many personal loans.
This flexibility combined with the ease and transparency that marks the loan application process gives Credible an edge in the online lending game.
Loan Amounts
$5,000 – $100,000
Terms Offered
5, 7, 10, 15 and 20 years
Disclosure
Fixed rates from 6.99% APR to 21.78% APR. APR reflect the 0.25% autopay discount and a 0.25% direct deposit discount. SoFi rate ranges are current as of 3/24/22 and are subject to change without notice. Not all rates and amounts available in all states. See Personal Loan eligibility details. Not all applicants qualify for the lowest rate. Lowest rates reserved for the most creditworthy borrowers. Your actual rate will be within the range of rates listed above and will depend on a variety of factors, including evaluation of your credit worthiness, income, and other factors. See APR examples and terms. The SoFi 0.25% AutoPay interest rate reduction requires you to agree to make monthly principal and interest payments by an automatic monthly deduction from a savings or checking account. The benefit will discontinue and be lost for periods in which you do not pay by automatic deduction from a savings or checking account.
Best for Wide Range of Financial Services: SoFi
SoFi is an online lender that offers unsecured personal loans and wants to rescue you from high-interest credit card debt. SoFi's personal loan options could help you save thousands, according to its website.
SoFi's low personal loan interest rates and fixed monthly payment means you can get loans to pay off credit cards, pay off high-interest debt or make a large purchase.
The application only takes minutes and you're not required to pay origination, late or prepayment fees. Terms are 2 to 7 years at a fixed rate of 5.99% to 18.82% APR. Loan amounts start at $5,000 and go up to $100,000.

Loan Amounts
$1,000 – $100,000
Terms Offered
24 – 84 months
Best for Loan Comparison: Even Financial
Even Financial removes much of the tedious work of selecting a lender by offering loan comparison on its consumer loan homepage. The site routes more than 1 million applications to vetted lenders monthly. This search won't hurt your credit score.
Even offers personal loans between $1,000 and $100,000 starting at 4.99% APR. Terms are 24 – 84 months. Use Even for a one-stop shop for your viable lending options and the ability to compare offers from top lenders with ease.
Personal Loan Considerations
Explore personal loans to get a handle on blooming debt or to pay for a large expense over a structured time period. Make sure a loan offer makes sense for your unique financial situation and make sure the rates and terms you qualify for are manageable. Educate yourself on potential fees and penalties so you don't face unexpected costs.
Personal Loans vs. Credit Cards
A credit card is an example of a revolving line of credit. A personal loan, on the other hand, stipulates that you'll pay the loan down to $0 with structured monthly payments over a set period.
A personal loan may offer lower interest rates than a credit card, saving you money over time if your credit is decent and you need a lump sum loan or want to consolidate debt. If you need a consistent line of credit or need more flexible repayment terms, a credit card is your best bet.
Frequently Asked Questions
Q: What happens if I can't repay my personal loan on time?
A: Some creditors may offer relief if you face unexpected hardship. Generally, missing payments, defaulting or even paying off your loan too early may have negative consequences. These can include lowering your credit score or seizing your collateral if you chose a secured loan. Make sure the personal loan terms work for you before you accept.
Q: Can a personal loan help my credit?
A: Yes. You can use a personal loan to consolidate your debt and lower your overall out-of-pocket costs if you choose a loan that offers a lower interest rate than your current credit line. You can also lower your debt-to-income (DTI) ratio by paying your personal loan on time, paying off your personal loan and not taking on more debt.
Get the Right Personal Loan for Your Needs
Look into a personal loan if you need cash quickly or want to consolidate debt. You can find a lender that will offer you a better rate than a credit card and can adhere to strict terms. Use this list to find one that matches your needs.