If you need to cover a large expense but don't quite have enough money, a personal loan may be your solution. A personal loan is a one-time cash infusion that you pay off over time with an installment payment plan. Find a suitable lender using Benzinga's list of the best personal loans in New York.
Best Personal Loans in New York
Online lenders and loan comparison services make it easy to apply for a loan from the comfort of your couch.
Credible
Connect to lenders using Credible's free loan comparison service. Credible has a fluid, easy-to-use platform. By answering a few questions, you can prequalify for loans without hurting your credit score. This takes less than 2 minutes.
Credible will link you with lenders offering several types of credit and loans: credit cards, mortgages, private student loans, personal loans and refinancing options.
Loans range from $1,000 to $100,000. Terms and rates depend on individual lenders and your creditworthiness. You can use most personal loans from Credible whatever you choose though some lenders do offer targeted use loans.
Streamline your loan search using Credible. Choose whichever loan works for you. Credible is so certain it can get you the best possible deal they're willing to bet on it. If you find a better rate elsewhere, you'll get $200.
SoFi
SoFi is a digital lending platform. SoFi offers home loans, private student loans and personal loans. You can also apply for mortgage and student loan refinancing.
SoFi's personal loan is great for debt refinancing and covering home improvement costs. Borrow anywhere between $5,000 to $100,000. This loan has low, fixed rates and terms ranging from 2 to 5 years.
There are no fees associated with a personal loan from SoFi, like origination fees or prepayment fees.
Prequalify without checking your score and then finish your application online in an easy, 3-part process. Checking your rates doesn't show up on your credit report.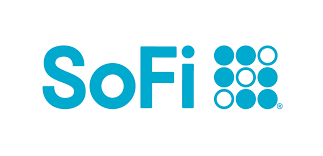 Disclosure: Fixed rates from 6.99% APR to 21.78% APR. APR reflect the 0.25% autopay discount and a 0.25% direct deposit discount. SoFi rate ranges are current as of 3/24/22 and are subject to change without notice. Not all rates and amounts available in all states. See Personal Loan eligibility details. Not all applicants qualify for the lowest rate. Lowest rates reserved for the most creditworthy borrowers. Your actual rate will be within the range of rates listed above and will depend on a variety of factors, including evaluation of your credit worthiness, income, and other factors. See APR examples and terms. The SoFi 0.25% AutoPay interest rate reduction requires you to agree to make monthly principal and interest payments by an automatic monthly deduction from a savings or checking account. The benefit will discontinue and be lost for periods in which you do not pay by automatic deduction from a savings or checking account.
Personal Loan Considerations
A personal loan is best if you need a lump sum deposit to fund a larger expense or refinance your debt at a lower interest rate. Look for personal loans with low rates, flexible terms and minimal fees. Make sure to only accept a loan with terms that you know you can meet. Be cautious of predatory lenders or bad loans, especially online.
Personal Loans vs. Credit Cards
Choose a personal loan if you have a specific expense or goal that requires 1 lump sum payment. A credit card is better for small, everyday purchases. Personal loans often have rigid terms and low, fixed interest rates while credit cards are revolving lines of credit and have variable rates that can be quite high.
Find a Personal Loan Today
No matter what you need it for, a personal loan is a financially sound way to get extra money when you need it. Low rates and flexible terms often make them a more appealing alternative to credit cards. Get in touch with one of our vetted lenders to apply today.