It's easy to find banks and credit unions that offer personal loans for debt consolidation or big purchases like cars, vacations, electronics, furniture or other items.
Check out Benzinga's guide to find the best personal loans from the best banks and credit unions in Maryland.
Best Personal Loans in Maryland Near You:
Best Personal Loans through a Credit Union in Maryland
Credit unions provide a lot of opportunity for personal loans and can provide higher savings rates and lower fees than banks. Read more about your options for personal loans through credit unions in Maryland.

Loan Amounts
up to $30,000
Terms Offered
up to 84 months
Best for Flexible Terms: NASA Federal Credit Union
You can trust NASA Federal Credit Union for accessibility and clarity. It offers personal loans up to $30,000 for as low as 11.8% annual percentage rate (APR). (Annual percentage rate is the itemized cost of taking out a personal loan added to the loan principal. The loan principal is the amount you borrow.)
APR includes all of the interest on the loan over the course of the term and the fees associated with taking out the loan, including its origination fee, which is usually 1% to 6% of the loan principal.
NASA Federal Credit Union offers flexible terms — up to 84 months — and it doesn't charge origination fees. NASA Federal Credit Union was featured on Forbes' list of best banks and credit unions in 2019 due to its excellent service and multiple resources.

Terms Offered
up to 60 months
Best for Flexible Term Lengths: First Peoples Community Federal Credit Union
First Peoples Community Federal Credit Union is known for its broad range of services, including professional asset management to involvement for the whole family.
First Peoples Community Federal Credit Union offers personal loan terms from 0 to 60 months, with APR as low as 8.99%. 
Best Banks in Maryland Offering Personal Loans
Banks are many people's 1st choice for taking out a personal loan, mainly because of their wider range of additional financial services without memberships. Read more to learn about your banking options for personal loans in Maryland.

Terms Offered
up to 60 Months
Best for Convenient Pay Feature: Sandy Spring Bank
Sandy Spring Bank's 18 branches in Maryland offer fixed-term unsecured personal loans up to $25,000 with an APR as low as 9.90%. Not only does it offer automatic payments from your own Sandy Spring Bank checking account, but it offers a 0.25% interest rate discount to set up this convenient payment feature.
You can discuss term lengths with Sandy Spring Bank after the lender reviews your credentials and application.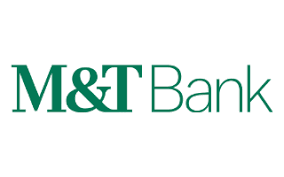 Loan Amounts
$2,000 – $50,000
Terms Offered
Up to 84 months
Best for Automated Services: M&T Bank
M&T Bank uniquely offers unsecured and cash-secured personal loan options. It offers unsecured loans for $2,000 to $50,000 and terms up to 84 months. You can get an APR as low as 6.24%.
Automatic deductions from an M&T checking account are not only an option but a requirement for signing on out either type of personal loan.
Best Personal Loans in Maryland from Online Platforms
Numerous new lenders offer trustworthy, user-friendly online platforms to provide you with a unique option for your next personal loan. We've listed some online partners that provide personal loans.
Loan Amounts
$5,000–$100,000
Disclosure
See Terms*
Best for Comparing Rates and Offers: Credible
Credible's inviting, user-friendly platform provides the biggest range of loan amounts on our list, from $5,000 to $100,000 per loan.
Credible offers transparency and awareness with its personal loans. You can compare rates, terms and fund amounts from top lenders.
Credible offers low APRs on terms ranging from 2 to 7 years. 
Loan Amounts
$5,000 – $100,000
Terms Offered
5, 7, 10, 15 and 20 years
Disclosure
Fixed rates from 6.99% APR to 21.78% APR. APR reflect the 0.25% autopay discount and a 0.25% direct deposit discount. SoFi rate ranges are current as of 3/24/22 and are subject to change without notice. Not all rates and amounts available in all states. See Personal Loan eligibility details. Not all applicants qualify for the lowest rate. Lowest rates reserved for the most creditworthy borrowers. Your actual rate will be within the range of rates listed above and will depend on a variety of factors, including evaluation of your credit worthiness, income, and other factors. See APR examples and terms. The SoFi 0.25% AutoPay interest rate reduction requires you to agree to make monthly principal and interest payments by an automatic monthly deduction from a savings or checking account. The benefit will discontinue and be lost for periods in which you do not pay by automatic deduction from a savings or checking account.
Best for Unique Services: SoFi
SoFi uniquely provides simplicity and quality with access to services such as complimentary financial advice, member events and a top-notch referral program to fit your financial needs.
Though SoFi provides personal loans for the same uses as noted in the above descriptions, SoFi does not permit you to use them for purchasing real estate, business, postsecondary education or investments. 
APR
Fixed 5.99% – 24.99%.
Loan Amounts
$5,000 – $40,000
Origination Fee
0%–5% of the loan amount
Best for Straightforward Service: Payoff
Simply put, Payoff is designed with getting you out of credit card debt in mind.
Payoff is a company that offers its signature Payoff Loan between $5,000 and $35,000 to reduce multiple high-interest payments into 1 low monthly payment.
A simple application process through Payoff includes checking your financial history, choosing your terms and verifying your personal information.
It doesn't get much simpler than having fixed monthly payments designed to help you boost your credit score. 
Personal Loan Considerations
What would fit your needs better — a secured or an unsecured loan? There's an important distinction between them. Secured loans are backed by collateral, such as a car or savings account. If you fail to make payments on your loan, the bank or lender can seize your collateral asset.
To avoid fraudulent lenders, it's crucial to research specific names and institutions through the Consumer Financial Protection Bureau or the Better Business Bureau, especially when you're researching online lenders.
A lender can decide whether to approve you for an unsecured loan based on your credit score and income. When you apply for a personal loan, you'll notice a hard inquiry noted on your credit report, which will usually last for about 2 years. If you're comparing offers by applying to several lenders, make sure you do it within a period of a few weeks. Multiple hard inquiries over a few months to various lenders can leave a bad impact on your credit score, which will prevent you from taking out loans in the future.
You may want to consider either a home equity loan or line of credit, a peer-to-peer loan from investors if you find the above considerations a bit restricting.
A home equity loan is just like taking out a second mortgage. A home equity loan lets you use the equity you've built up as collateral in your home. In other words, your home is used as security to protect your lender if you're unable to pay back the money you borrow and default on your loan.
A home equity line of credit is also a type of second mortgage. You can borrow money against the equity you have in your house and receive the money as a line of credit.
Peer-to-peer lending is a great option if you feel comfortable reaching out to investors. Though it's a longer process than signing on a personal loan from a traditional lender, peer-to-peer lending gives you more flexible payment terms and interest rates. All you have to do is send a couple of applications for investors to look over and consider and negotiations can start from there.
Personal Loans vs. Credit Cards
You may want to decide on a personal loan if you're planning to make a larger purchase and prefer to pay it off over a longer period of time with low interest rates on payments. Many people use them to pay off credit card debt because of this convenience.
Credit cards are great for regular use on smaller expenses and can help boost a lower credit score when used responsibly. However, credit card interest rates are sky high and usually have variable interest rates that can increase over time. Even fixed rates on credit cards can increase due to late payments or other penalties outlined in the contract. Always read your contract!
In short, personal loans and credit cards both offer flexibility and that's about where the similarities end. Credit cards involve a line of credit, whereas personal loans are fixed debt that you pay off in installments over a predetermined period of time.
Frequently Asked Questions
Q: What happens if I can't repay my personal loan on time?
A: It's crucial to reach out and talk with your lender about your inability to make payments before they are due. Discussing the issue with your lender ahead of time may help you avoid mounting fees and a bad impact on your credit.
Q: What is the difference between an interest rate and APR for personal loans?
A: An interest rate is the additional fixed charge you must pay your lender when you take out a loan. APR includes all anticipated fees for a loan. It's important to compare APRs before you get a loan. Make sure you don't compare interest rates to APRs.
Get the Right Personal Loan in Maryland
It's important to keep yourself educated on all of the options and restrictions that come with getting a personal loan. APR, terms, origination fees and minimum credit score requirements are crucial to discuss with your lender. If you're living in Maryland, there are plenty of options at your fingertips.