Considering taking out a personal loan in Hawaii? Lenders all over the islands can offer you loans to invest in big purchases like the new computer that's caught your eye or the sparkling kitchen you've always wanted.
Check out Benzinga's guide to the best personal loans in Hawaii so you can find the right personal loan for you. 
Best Personal Loans in Hawaii Near You:
Best Personal Loans Through a Credit Union in Hawaii
Hawaii's best credit unions can connect you to the right personal loan for you.
The right personal loan in Hawaii will help you build good credit and offer a fixed interest rate. Personal loans generally have notably lower interest rates than credit cards, which is why many people use them to consolidate and pay off credit card debt.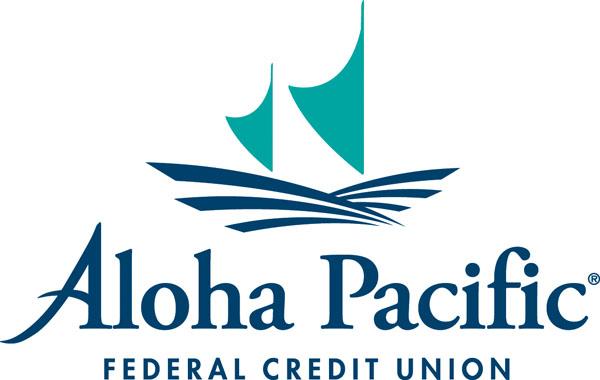 Loan Amounts
$1,500 to $30,000
Terms Offered
Up to 72 Months
Best for Flexible Terms: Aloha Pacific Federal Credit Union
Aloha Pacific Federal Credit Union offers personal loans and other banking services at over 9 branches throughout the islands. It offers terms up to 72 months and you must have an account with Aloha Pacific Federal Credit Union to apply. Your APR will be discussed at the time of loan closing.
A quick note: Annual percentage rate (APR) is the charge to borrow a personal loan on top of the loan principal, or the amount borrowed. APR specifically includes:
All of the interest on the loan over the course of the term
Varying fees associated with taking out the loan outlined in the loan agreement, which should be carefully examined and discussed with the lender
A common additional fee included in a loan's APR is the origination fee, which is usually 1% to 8% of the loan amount.

APR
2.99% for loans up to 12 months, 5.99% for loans up to 60 months
Loan Amounts
Up to $25,000
Terms Offered
Up to 60 months
Best for Flexible APR: Hawaii Federal Credit Union
After an easy and quick online application, Hawaii Federal Credit Union provides members with personal loans up with terms up to 60 months. Hawaii Federal Credit union offers lower APRs for loans up to 12 months and slightly higher threshold of APRs for loans up to 60 months. 
Best Banks in Hawaii Offering Personal Loans
Banks may be your first choice when you want to take out a personal loan, mainly because they offer a wider range of financial services and do not require a membership. Read more to learn about the banking options for personal loans at our 2 top choices in Hawaii: Central Pacific Bank and the Bank of Hawaii.

Loan Amounts
$5,000 to $50,000
Best for Additional Resources: Central Pacific Bank 
Central Pacific Bank offers plenty of online learning resources, including a digital document library that details its services and helpful tips and an informational blog on the latest financial news for the state of Hawaii.
Central Pacific Bank provides you with a big range of personal loan amounts when you apply online or in person. Central Pacific Bank offers personal loans for a convenient 60-month term with an APR determined at closing, based on your credit history at the time of application.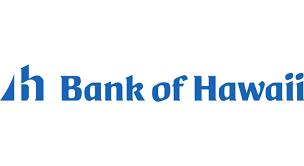 Loan Amounts
1,500 and $20,000
Terms Offered
24 to 60 Months
Best for Flexible Terms: Bank of Hawaii
At its numerous branches throughout the islands, the Bank of Hawaii offers a flexible range of personal loans to help cover personal expenses. Terms for these loans are between 24 and 60 months. Offered loan terms are based on your credit report.
Best Personal Loans in Hawaii from Online Platforms
Many new online lenders are on the rise and offer user-friendly, trusted services to provide you with a unique option for your next personal loan. Here are some independent online lenders that can help you with your next big purchase or debt consolidation.
Loan Amounts
$5,000–$100,000
Disclosure
See Terms*
Best for Comparing Multiple Rates: Credible
Credible's easy-to-use, organized website gives you the largest range of personal loans in this article. Credible compares rates and terms from a range of legitimate online lenders. You can tap into 2- to 7-year terms. Origination fees do vary, so make sure to take that into account when comparing APRs. 
Loan Amounts
$5,000 – $100,000
Terms Offered
5, 7, 10, 15 and 20 years
Disclosure
Fixed rates from 6.99% APR to 21.78% APR. APR reflect the 0.25% autopay discount and a 0.25% direct deposit discount. SoFi rate ranges are current as of 3/24/22 and are subject to change without notice. Not all rates and amounts available in all states. See Personal Loan eligibility details. Not all applicants qualify for the lowest rate. Lowest rates reserved for the most creditworthy borrowers. Your actual rate will be within the range of rates listed above and will depend on a variety of factors, including evaluation of your credit worthiness, income, and other factors. See APR examples and terms. The SoFi 0.25% AutoPay interest rate reduction requires you to agree to make monthly principal and interest payments by an automatic monthly deduction from a savings or checking account. The benefit will discontinue and be lost for periods in which you do not pay by automatic deduction from a savings or checking account.
Best for Additional Services: SoFi
SoFi provides access to unique features such as helpful financial advice, members-only events and the highest quality referrals to make the most of your lending experience. Personal loans received from SoFi are not permitted for funding postsecondary education, investments, business transactions or real estate. 

Loan Amounts
Up to $2,000
Terms Offered
1 month–12 months
Best for Students: Boro
Boro's service, BoroCash, is designed for basically any need a college student could have. Boro provides a little help with textbooks, spring break and unexpected expenses during school and offers a simple sign-up process. You can get smaller personal loans over a maximum of 12 months — convenient for students above the age of 18 who are either legal U.S. citizens or international students. Boro is great for providing students with convenience and offers the lowest range of loan amounts in this article.
Personal Loan Considerations
As you compare personal loans and look for your next lender, it's a good idea to keep a few things in mind.
Make sure an online independent lender's services are valid by checking the Better Business Bureau or the Consumer Financial Protection Bureau.
Taking on any kind of loan or debt can impact your financial future. Taking out a personal loan and consistently paying it back on time will help you build good credit. This makes it much easier for you to get loans when you need them in the future.
Carefully consider whether to choose an unsecured personal loan or a secured personal loan. Secured loans require collateral. If you fail to pay the loan back on time, the lending institution is then entitled to your assets. Every loan contract is different, so make sure you read carefully to compare restrictions and consequences.
You can also consider other alternatives. A relatively newer approach to lending, peer-to-peer lending, means you apply for a loan and get connected to investors who see your proposed loan as an investment with good risk. These investors can individually choose to fund a portion of the loan or the entire loan and you may be able to get funding for multiple portions of the loan from various investors. If you have a favorable credit history, you might qualify for a competitive interest rate on a peer-to-peer loan. Borrowers with lower credit scores will likely only be offered higher interest rates on these loans.
A home equity loan is equivalent to taking out a second mortgage. Your lender allows you to borrow a percentage of your home's equity — typically around 80%. You repay the loan in monthly payments with interest just like your original mortgage. Your home serves as collateral, which means your home will be seized by the lender in the event that you're unable to pay back the money you borrow and end up defaulting on your loan.
Personal Loans vs. Credit Cards
Why opt for a personal loan over a credit card? Your decision depends on various factors, such as the:
Amount of money you intend to use or need
Desired term for repaying the debt (and interest)
Amount of time you want to pay off the debt
Credit cards are great for smaller habitual expenses and boosting credit when used responsibly. Some experts suggest using them for monthly bills or subscriptions to services like Netflix and Amazon Prime, then paying the card off monthly to boost your credit.
However, credit cards have notoriously sky-high interest rates that can increase over time. Even "fixed" rates on these cards can increase due to late payments or other penalties outlined in your contract.
Frequently Asked Questions
Q: What happens if I can't repay my personal loan on time?
A: It's critical to talk with your lender about not being able to make payments before they are due so you can avoid mounting fees and negatively impacting your credit score. Lenders will most likely work with you and find a solution to help you avoid getting further behind on your payments.
Q: How does preapproval work for a personal loan?
A: When you want to see if you qualify for a loan from a specific lender, first ask if it offers preliminary loan applications. If it does, fill out the application accordingly and wait for the lender to review the application. Lenders will examine your credit score and income to determine whether you qualify for a specific loan and offer the APR and term that's best for you. Preapprovals usually come back within a week and the lender will contact you directly to let you know if you've been preapproved. Keep in mind that even if you get preapproval, it doesn't mean that the lender will end up approving or signing off on the personal loan in the end.
Hawaii's Got You Covered
Whether you choose a bank, credit union or independent online lender, the islands of Hawaii have a great range of personal lending options to fit your needs. Make sure to research and take precautionary measures, such as checking an online lender for legitimacy and comparing secured and unsecured loan opportunities.